Advantages of mirrorless cameras – Eye-focus & Composition
The more I work with mirrorless cameras, and get familiar with the difference between using a DLSR and using a mirrorless camera, the more I appreciate the advantages of a mirrorless camera. And I feel like I'm struggling less with the quirks of the system. In a previous article I listed the main advantages of Mirrrorless cameras over DSLRs, but there is another advantage that I have found really valuable – how intuitive eye-focus can be in fluidly changing your image Composition.
Before the magic of eye-focus, when taking portraits, we would have to be methodical in how we placed our focusing sensor, and then get our composition how we like it. Or we might have had to work the other way around — get our composition, and then use the joystick to move the AF sensor where we need it to be. It was a two-step operation, and a little laborious. Especially so if we used the focus-lock & recompose method to get our proper focus and our preferred composition. Either way, we would normally have to deliberately work with getting our composition (or framing of our image) how we like it, and also make sure that we focus somewhere appropriate and accurately.
With the eye-focus capability of the recent mirrorless cameras, this is now much more intuitive when doing portraits.
While your camera is set to AF-S / Single focusing mode, the advantage might not be so apparent. However, when you have your camera set to AF-C / Servo mode, the camera will track your subject's eyes as you move your camera, or you move, or your subject moves. You obviously need to keep your finger gently on the shutter button the whole time so that the camera can actively follow focus.
You can now easily get off-center compositions to the right and left, and rotate your camera for vertical shots … all while you are moving. Your subject could also be moving.  All of this, simultaneously … and your camera will still accurately track your subject's eyes with great accuracy. Perfect. It is one of those things which is much faster to do, than to describe.
That's it really — you can get your preferred composition, and properly time your photos — concentrate on the important elements of photography — and the camera still accurately focuses exactly where you wanted it to. Intuitively so. On your subject's eyes.
With a bit of finger memory and practice, this makes for a really fluid way of shooting during a portrait session … and still be sure your subject is perfectly in focus.
All the photos shown here were shot at f/2 with the Sony FE 135mm f/1.8 GM lens (B&H / Amazon) — still my favorite lens at the moment. The camera was the Sony A9 (B&H / Amazon) — and again, the incredible eye-focus of this camera made the spontaneous portrait session even more fun.
---
This photo session is from earlier this year during an outing when a group of photographer friends met up for a fun shoot.  Christina (@classicnotplastic) was one of those who graciously allowed us to photograph them. The late afternoon daylight was funneling perfectly down this alley, giving soft flattering light – just perfect for available light portraits.
These photos work so well on a technical level too, because of a few photographic fundamentals— a lower viewpoint, and a longer focal length to flatten the perspective … which also expands and softens the background.  That's key to building up a consistency in style — apply a few fundamentals and make them work.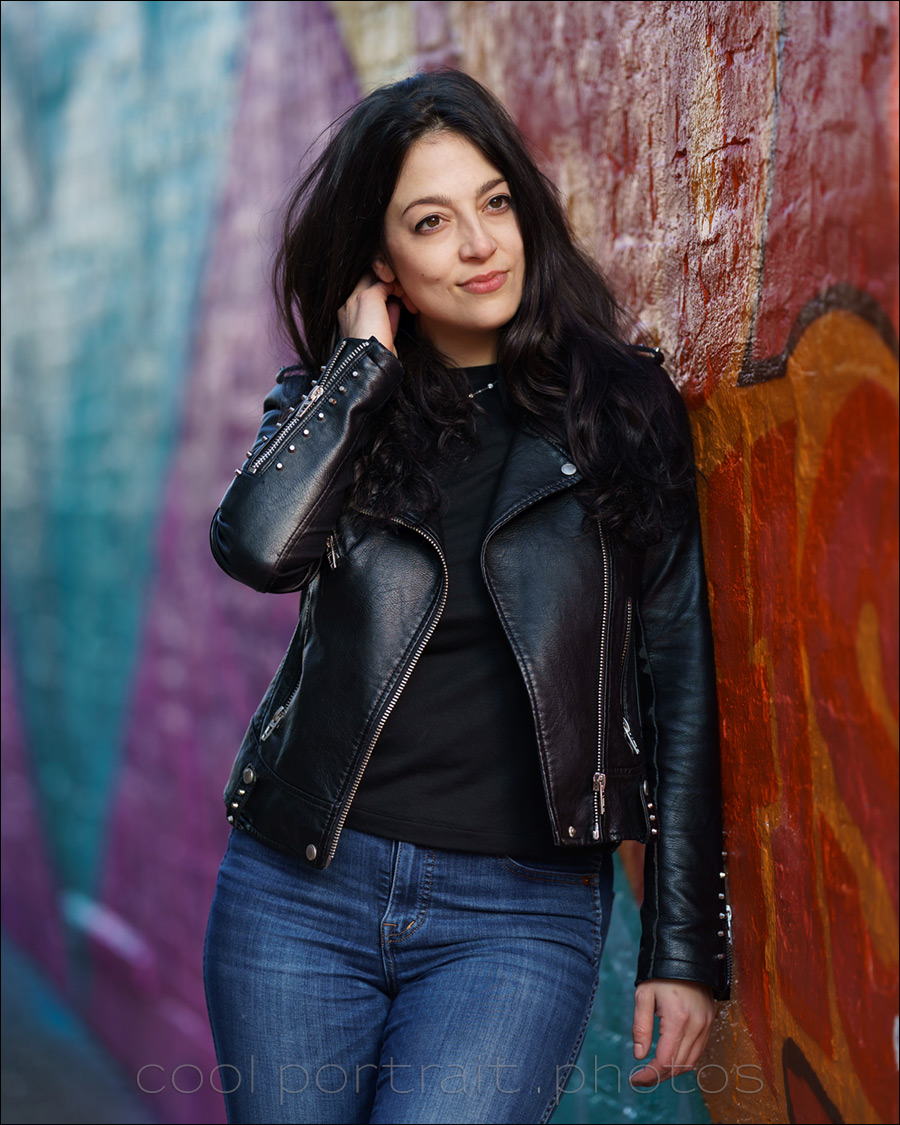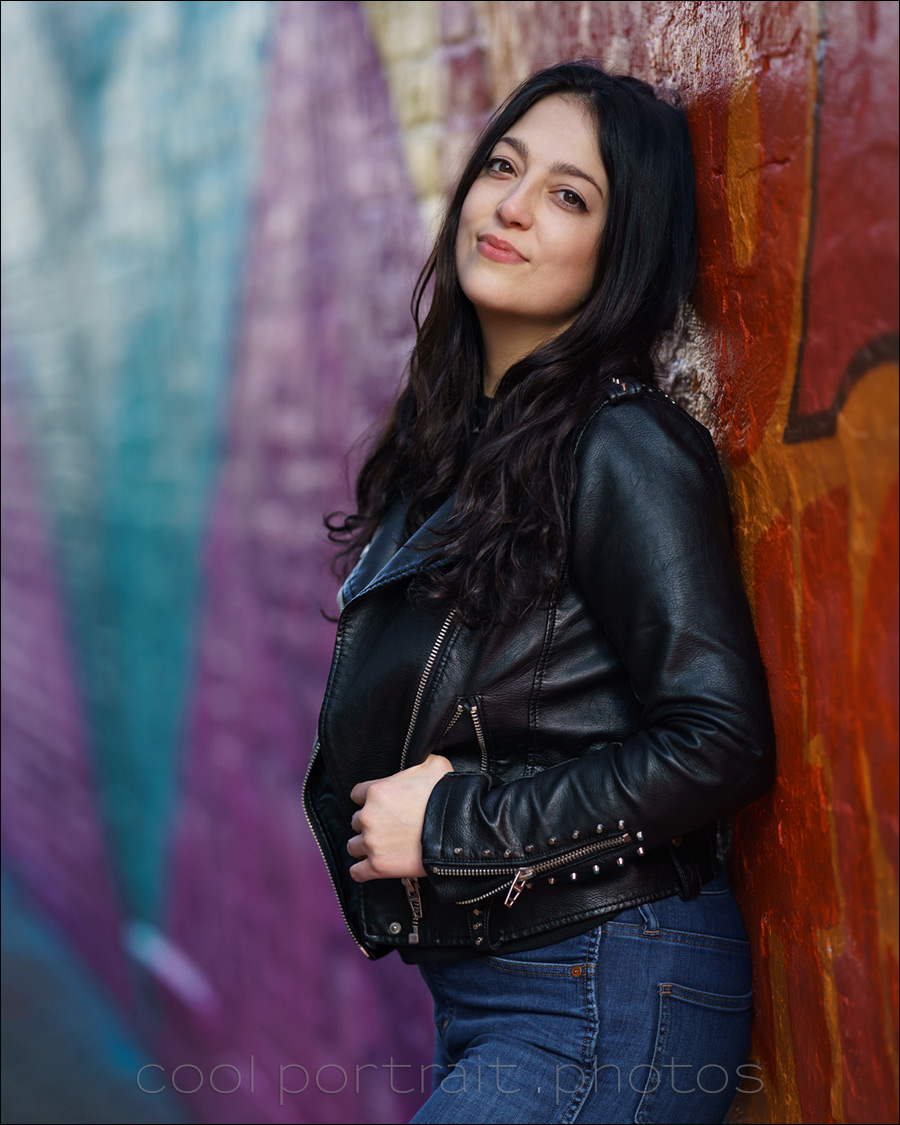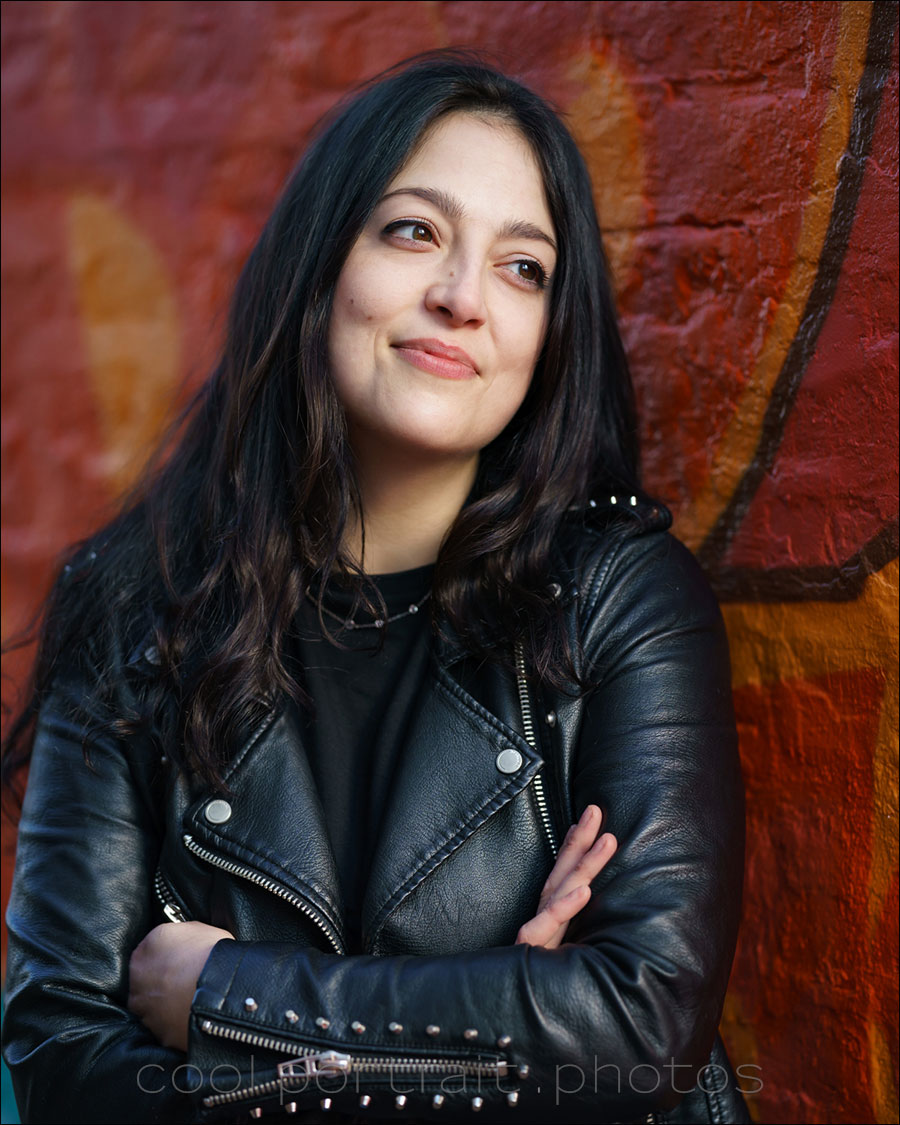 Camera settings & photo gear used during this photo session
1/800 @ f/2 @ 100 ISO … available light
Related articles
---