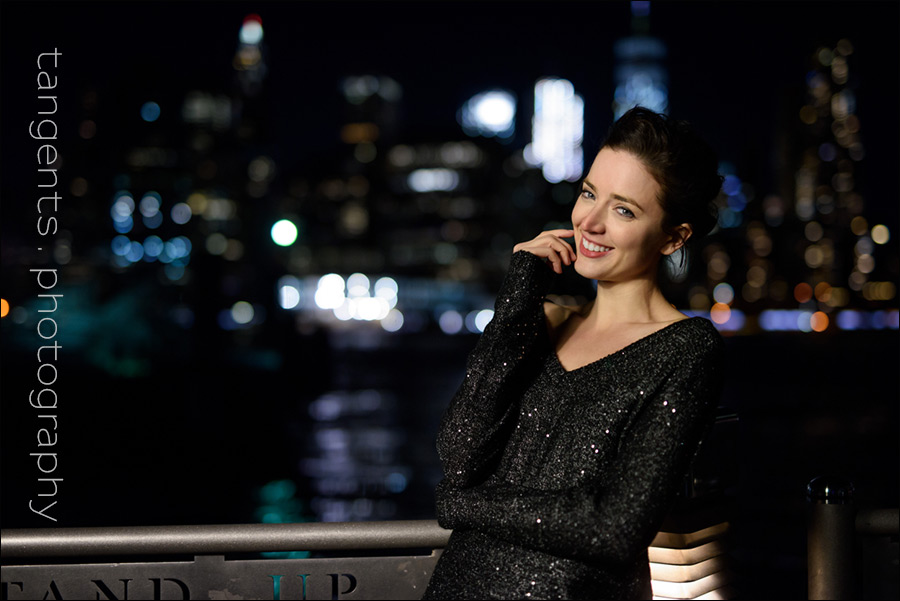 Using the Profoto B1 modeling lamp as a video light
Looking through the past articles on this blog, you'll notice that I love using a video light for low-light photography. A video light adds that sense of drama to portraits, and very often blends better with the existing ambient light, than flash would.
Lately though, I haven't bothered to bring a video light to weddings for the romantic portraits – I already have the Profoto B1 there with a substantial enough modeling light! Less gear to carry with me! Since I rely heavily on my Profoto B1 flashes (B&H / Amazon), I already have them on hand.
To show you how good the light from this looks (with the softbox still attached, but the baffle removed), here are a few images of Anelisa, taken during a Photo Walk in New York. We were using the flash and softbox earlier on, but as the sun disappeared, the light was getting lower, and there wasn't a colorful sky to use as a backdrop – just the city lights. With the White Balance set to 3100K in fine-tuning the RAW file in post-processing.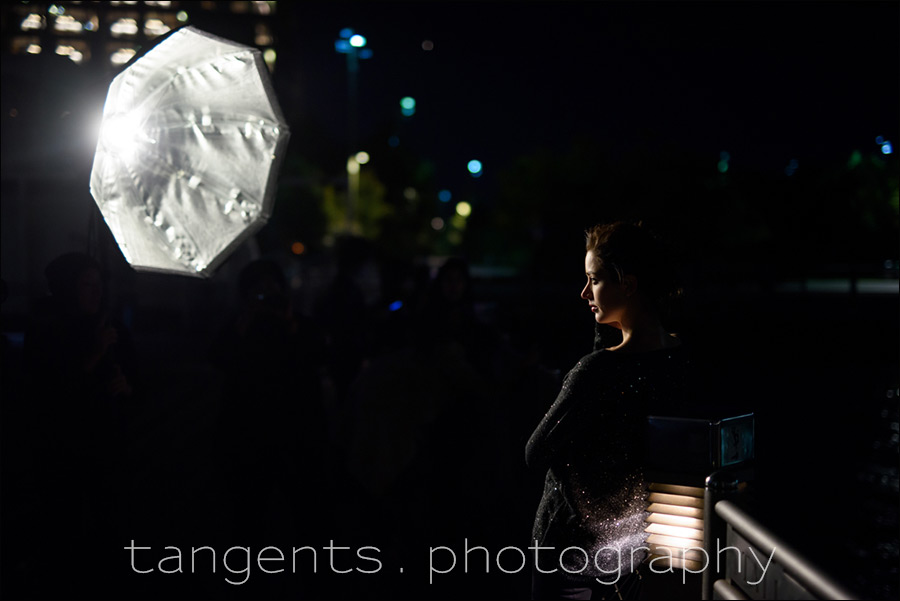 In this case, with the light reflecting off the sides of the interior of the softbox, the light becomes a somewhat larger light source with the shadows slightly less hard.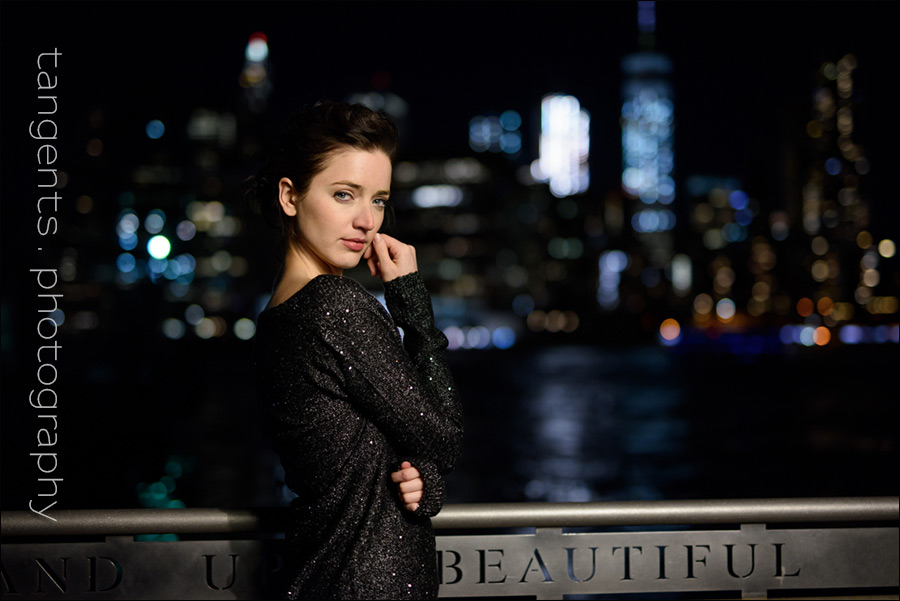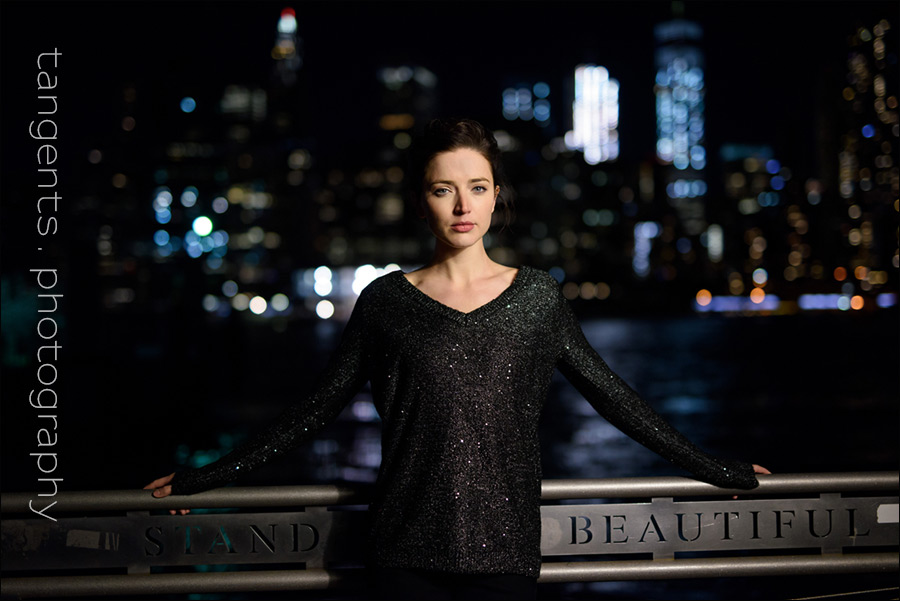 Camera settings and photo gear used
The beauty of using the Profoto B1 like this as a continuous light source, is that I don't have to set up another light source when photographing the romantic portraits at weddings. Same gear, but with a dual purpose … and I don't have to bring a separate video light with me. This makes the Profoto B1 even more versatile as an on-location light source.
Related articles