Video clip: Direction & Quality of Light
Thank you to everyone that came out to the presentation at B&H's Event Space. It was jam-packed! That's always a big compliment. The photo was on B&H's Instagram feed, and was taken in the minutes before the presentation started. And no, it's not my doh! facepalm realization that I've forgotten something.
The topic of the presentation was – Direction and Quality of Light – and it is based on the material in my new book. I do think this presentation was solid, and going by the stream of questions, very well received.  So thank you for being there and participating.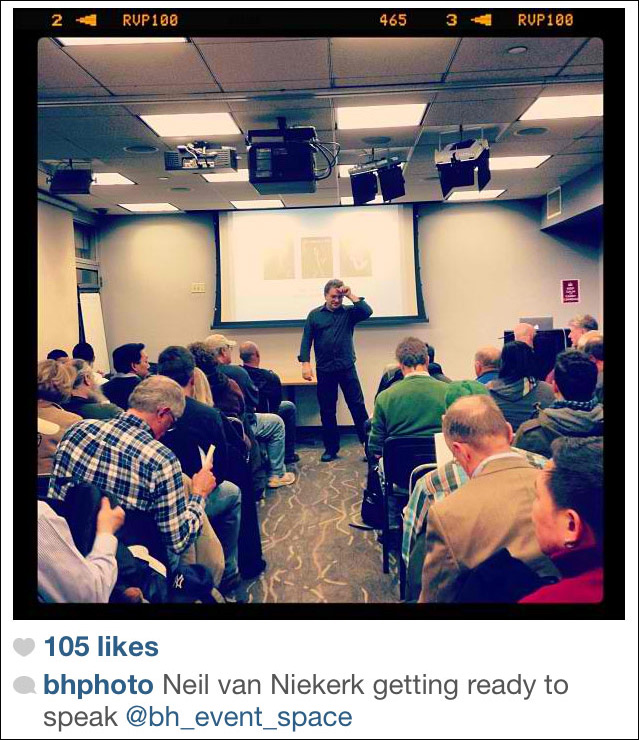 But as the saying inevitably goes, the book is always better than the movie. So in case you haven't seen the video clip yet, it is a good introduction to the book, while also taking a few detours along the way. If you liked the video clip, the book contains even more, and for about $20, you can own and hold and touch and smell the book. All yours!
And for those of you who have already bought the book, a big thank you! The support is always appreciated. And if I could ask a small favor – a nice review on Amazon always helps.
---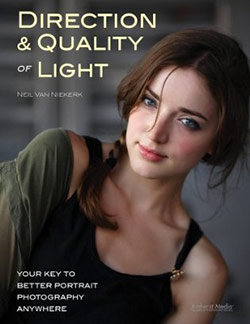 Direction & Quality of Light
I wanted to distill the essence of what we, as photographers, work with – light! Before we can truly grasp on-camera flash and off-camera flash, and really, any kind of photography, we have to be aware of the direction and quality of light. We need to observe the light that we have, and then decide how best to use it, or enhance it.
With this book, I try my best to share those "aha!" moments with you, and I do believe this book can make a difference to your photography.
The book is available on Amazon USA and Amazon UK, or can be ordered through Barnes & Nobles and other bookstores. The book is also available on the Apple iBook Store, as well as Amazon Kindle.
---
Related articles
Photography workshops