… is not necessarily quite what was there in the original scene.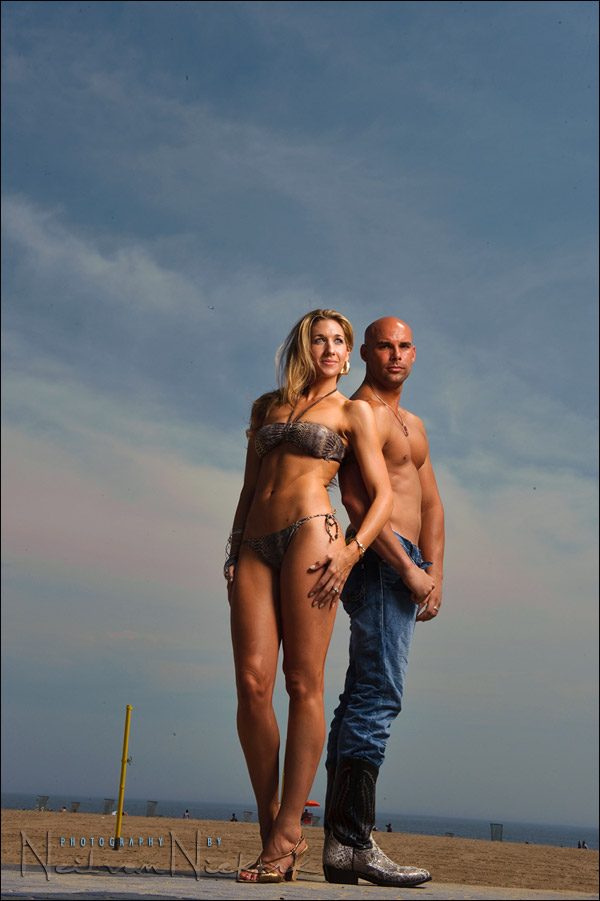 retouching an image in Photoshop
Some might remember the photo session with Sarah and Mark last year. Sarah recently contacted me, saying she wanted to use this image in her portfolio, but it needed some retouching and editing and some details removed.  Dust bunnies, an airplane, that yellow pole, random sunbathers .. and her husband, Mark.  All preferably edited out for a simpler, more striking image.
About two hours of careful use of the clone tool and healing brush in Photoshop, on various layers, got me to the final image.  I also added an action to punch up the colors a bit and that created a subtle vignette with softer corners. Quite a jump from the original!
More about the original photo session, including a video clip of the shoot.