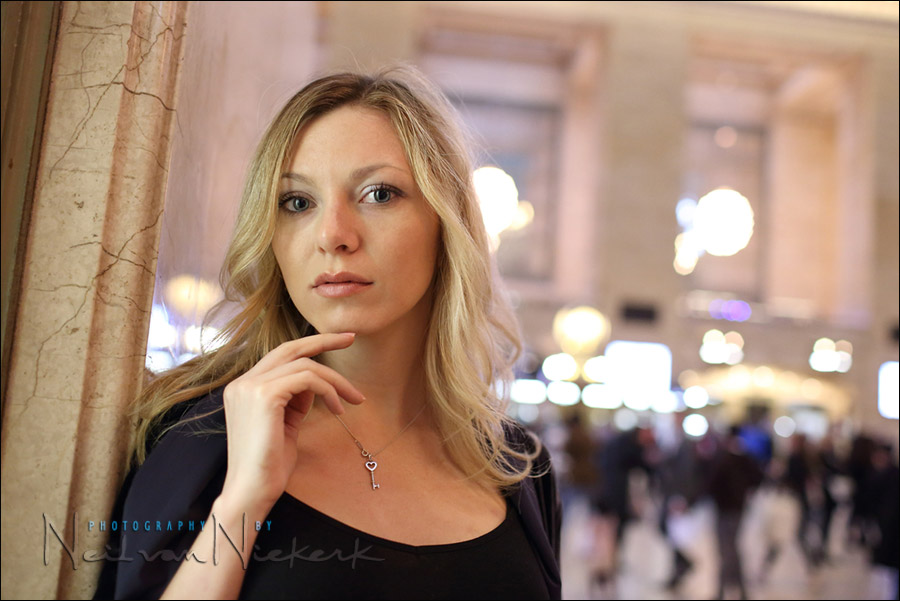 Even with high ISO settings, you still need good light
Still having fun with the Canon 5D Mark III (B&H / Amazon), I met up with Elmira again in New York. Elmira is the model I used in my initial tests of the Canon 5D Mark III high-ISO performance. Being a delightful model to work with, I decided to use her again as a subject. New York was cold on this day, so shooting indoors just seemed a lot more attractive. We went to Grand Central Station – a grandiose building, but with light levels quite low. Low enough that I was glad that I brought the Canon EF 35mm f/1.4 (affiliate) along on this photo shoot.
camera settings: 1/100 @ f/2 @ 3200 ISO
Even with a high ISO like that, I had to use a fast aperture.
An approach that I strongly believe in though, is that "using the available light" is not random decision. It needs consideration of what your light is actually like, and whether it is flattering. What I did here was to pull Elmira towards a light source, so that the light would come in from an angle over her shoulder …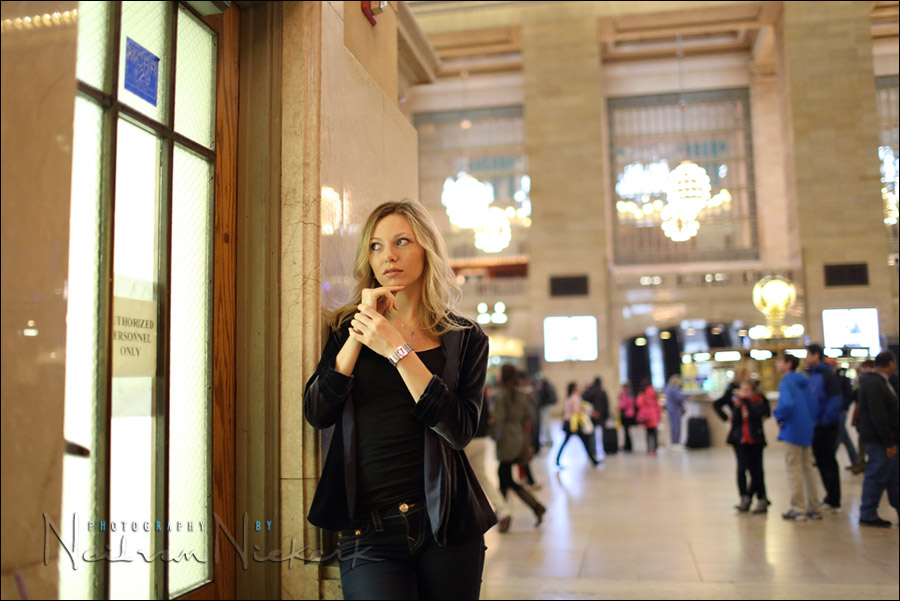 With the fluorescent light coming through the frosted glass on the door, I knew I had a large light source there .. and I used it. This way, I purposely controlled the available light falling on her. It's a conscious choice.
Hopefully with the medium-wide angle of 35mm, and the fast aperture, it lends the image a certain cinematic look.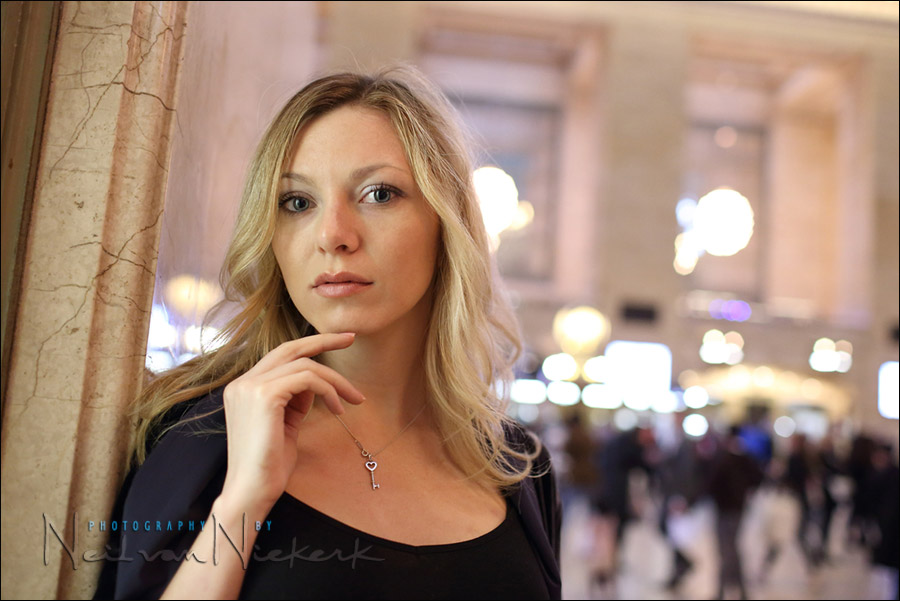 I did crop the image slightly to remove an unwanted highlight in the top right-hand corner. If anyone wants to look at the photo close-up, along with the other images from the Canon 5D Mark III high-ISO test, the high-resolution JPG is available as a download.  The photo is the JPG generated from the RAW file, via DPP.  Therefore it is as close to an in-camera JPG as you will get, while still allowing me to adjust the WB of the RAW file.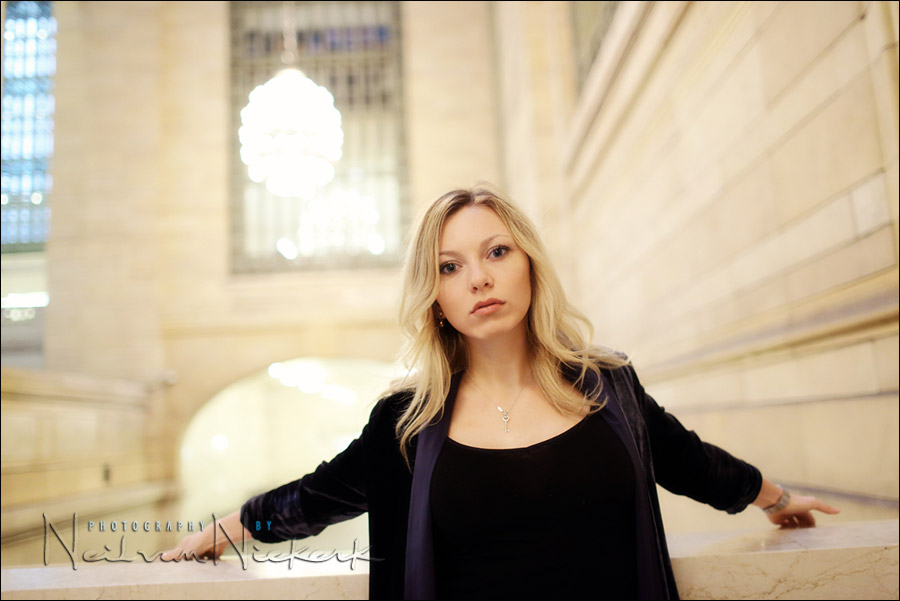 camera settings: 1/80 @ f/1.6 @ 3200 ISO
The same idea was applied here in using the available light. I scouted around until I had a place where the light fell on her in a flattering way.
I did play with the image a bit, using the RadLab action set. (Therefore the high-rez file isn't available, since it won't be a representative image of what the camera can do.) You can order the RadLab or the Totally Rad action sets, via this affiliate link.
Buy your photo gear through these affiliate links
You can order a Canon 5D Mark III via these affiliate links:  B&H / Amazon
Other reviews of Canon gear.