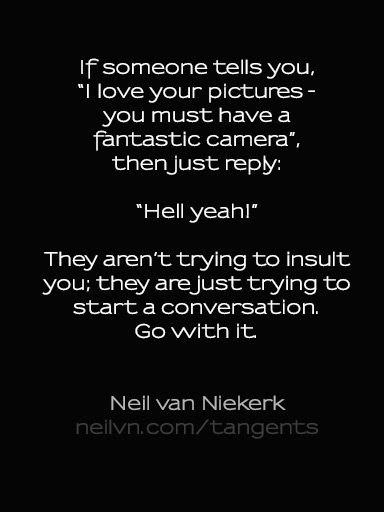 Your photographs are wonderful – you must have a great camera
There is an amusing anecdote doing the rounds as a graphic on Facebook and elsewhere – it's a quote ascribed to Sam Haskins. Now, if you consider the number of quotes that get propagated on Facebook that are ascribed to Morgan Freeman, I'm surprised Sam Haskins even got a mention. But I digress.
The quote relates a story where a photographer smacks down a socialite in New York for some comment about the photographer's camera. Well, here it is, and it kinda rankles me …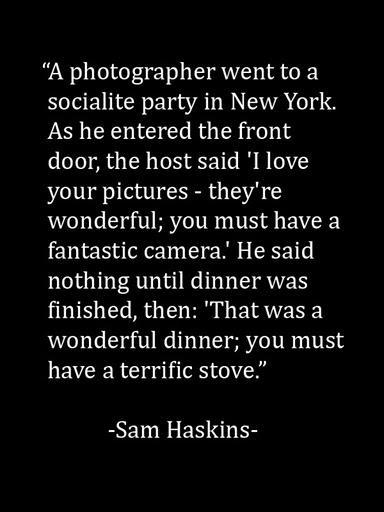 Photographers on FB keep reposting versions of this idea, reveling in the put-down. People get all high and mighty about the perceived insult.  No one should dare snub the sheer Artistry of their work! It all sounds a little defensive in the end.
My take on this is entirely different. What I get from that comment by people is that they are just trying to make conversation. Now, if someone tells me that my photographs are lovely and I must have a good camera, then my reply is usually, "hell yeah!".  Or if it is a client (or family of a client), then it's a more polite, "yes it is!". Then we chat about photography and stuff. We're all cool.
Hence my version of how the anecdote should play out.
Related topics