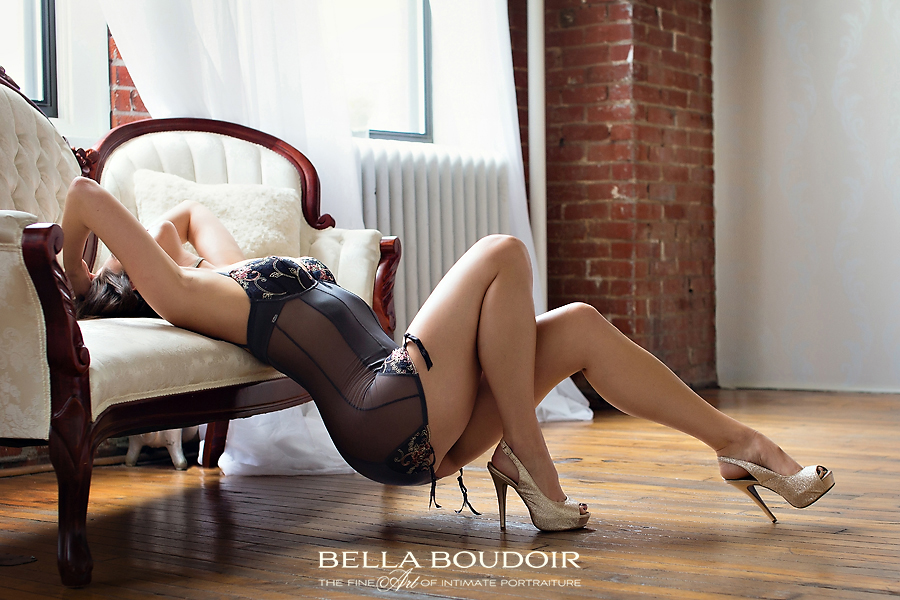 Boudoir Photography tutorial: five top-selling images & quick posing tips
Posing women in boudoir portraits is both an art form and a learned skill. Women are by nature sensitive about perceived body flaws. Expert posing aimed at highlighting her favorite features (and downplaying others) can make or break her experience and love of her photos—and ultimately your sale.
Petra Herrmann, an exceptional boudoir photographer, based in Kansas City, has the guest spot here with a few of her top-selling poses with some quick posing tips you can try out during your next boudoir session.
Petra has appeared on Tangents before:
– details and sequences – increase your sales in boudoir photo sessions
– illustrating the article, Yes, that was shot at the 50mm focal length, but isn't a close-up head-shot
With this article though, I have a bit of an agenda. Let me explain: A few weeks ago Petra discovered a lump in her left breast – and at this point it looks like it will be a hard strenuous journey involving chemo and surgery. Petra has a business & studio space that she will have to maintain through all this, and also take care of her kids. It's going to be rough financially in the next year.
With this in mind, a few of her close friends have started a FundRaiser and support for her to help in taking care of some of the basics. The details are in this link, as well as … well, just read it anyway. She's one of a kind.
So here's my agenda – if you enjoy this article and found something to help you in your own photography, and if you have found any of the material on Tangents useful now and in the past, please consider a donation here as a way of thanks. Go Fund Me: Petra Herrmann. The initial target amount has been reached, but this is going to be a long, difficult journey. Even a small donation would help – they add up and will help!
And onwards to Petra's Top Five Sellers in boudoir photography – the images that really appeal to clients …
{ 11 comments }