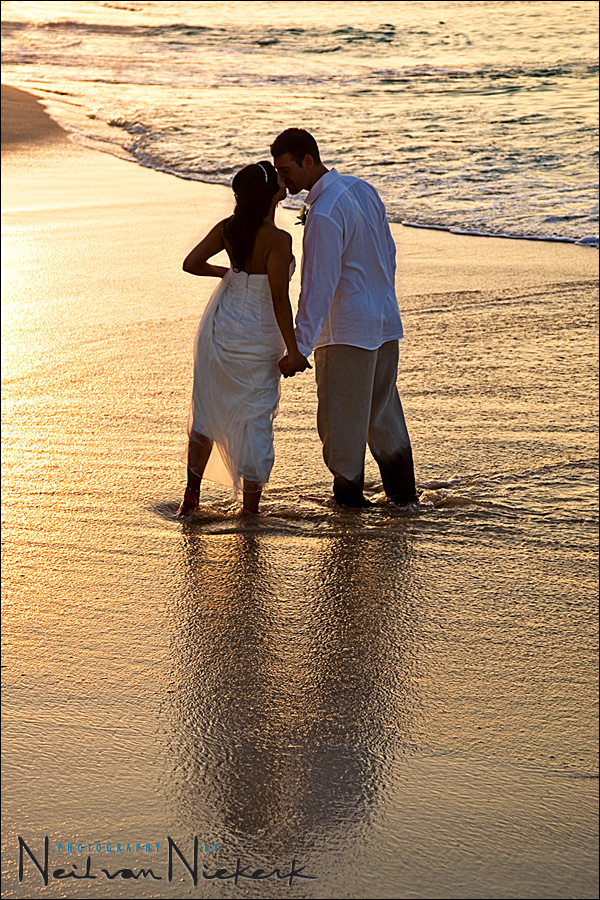 destination wedding photography
A few times a year I'm fortunate enough to photograph a destination wedding, where I fly out to a more glamorous location than New Jersey.  The Bahamas, Aruba, Jamaica, and even locations within the USA are choice destinations for couples who are looking to have their weddings in an exotic locale. 
The choice of equipment to fly out to photograph a destination wedding, as well as the way to transport them becomes a real concern.  You have to have a flexible selection of gear with you, with a certain amount of redundancy in case something goes wrong with a piece of equipment.  Yet it all has to fit into a portable camera bag or case – and one that can be taken on board a plane as a carry-on bag.  This really is of great importance, since if you read some news reports it would even appear as if thievery from luggage at airports are rampant.
So there is the delicate balance – a sensible choice of equipment that has to fit into a bag that is the right size for international carry-on luggage …
{ 16 comments }