simple lighting setup for headshots
This is one from a series of images for Graham, to use at casting calls.  We did a number of straight-forward portraits at first .. but towards the end of the session went for a more free-form portrait session where Graham performed in front of the camera.  This in the end showed a lot more of his personality.
More about the lighting set-up ..
The lighting setup was simple.  A flashgun bounced into a 60″ umbrella to camera left, and another flashgun against the background to give a little bit of separation.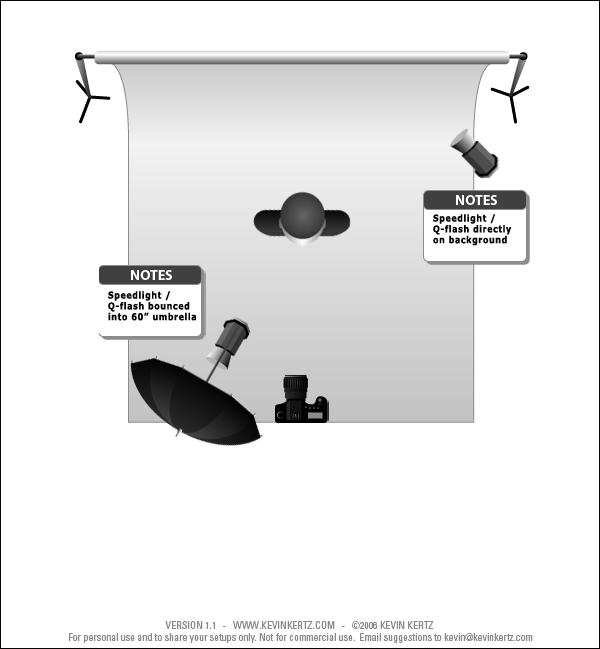 I used Q-flashes, but they might as well have been speedlights.  The background was a paper roll background set up in my living room.
settings:  1/200 @ f8 @ 200 ISO, to expose for my subject.
I don't recall what the specific metering was for the background, but I wish I had moved the flashgun a little bit more to spread the light more over the background, instead of so localized.
newsletter / forum / workshops & seminars
Stay informed of new articles via the monthly newsletter.
Also join us on the Tangents forum for further discussions.
If you need more direct help or instruction on flash photography,
I do present workshops & seminars and also offer individual tutoring sessions.
If you find these articles interesting and of value, then you can help by
using these affiliate links to order equipment & other goodies. Thank you!