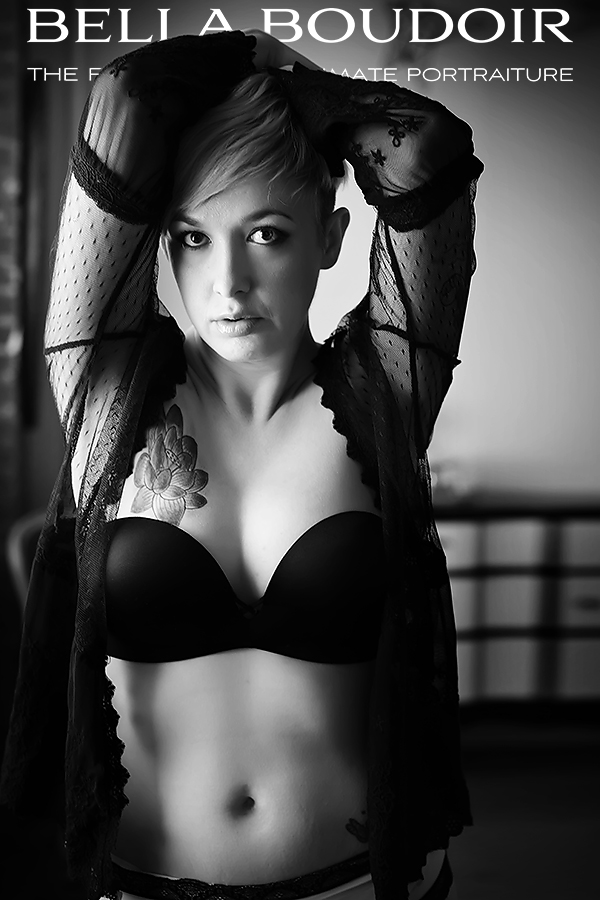 boudoir photography with the 50mm lens
With shooting space often times so tight for boudoir photo sessions, there is the temptation to use a 50mm lens for tighter headshots on a full-frame D-SLR. Instead of stepping back a bit and using an 85mm lens or longer, a bit of visual laziness comes into play, and we rely on the 50mm lens too much. It really is too short a focal length for a tight portrait. I think many photographers are even too in love with their 50mm lenses, and use it without thought of how this would distort someone's face when used too close to their subjects.
I totally understand the need for compromise. Quite often the angle we need to shoot from, dictates a shorter-than-ideal focal length – whether because of the shape of the room, or the direction of the light. This still doesn't make the 50mm a good lens to shoot tight portraits with. A longer focal length would still give you more flattering results.
The example photographs in this article are by Petra Herrmann, Kansas City boudoir photographer. Petra also maintains the Business of Boudoir, website which has a lot of useful info for boudoir photographers.
She used a 50mm lens for these images, but kept to half-length as the closest distance to photograph her subject. The 50mm really is more of an environmental portrait type lens, rather than a tight portrait lens.
{ 42 comments }