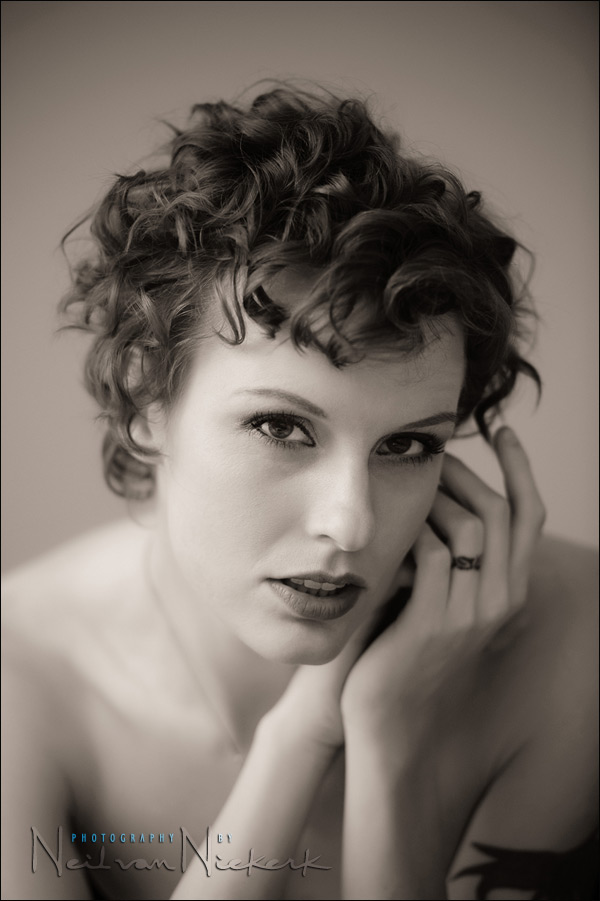 Style in boudoir photography – intimate photo sessions
I did a recent photo shoot with a model, Carly Erin, to expand my boudoir portfolio. Sometimes you get to work in large spacious rooms or studios.  Sometimes you work in smaller more intimate locations. When you work in a tighter, more intimate setting, the choice to include the surroundings or not will greatly affect how you shoot.
I made the decision that I didn't want the location to be identifiable and this affected how I shot, so I used a 70-200mm f/2.8 lens for most of the photo session to compress the perspective, and shoot very tight.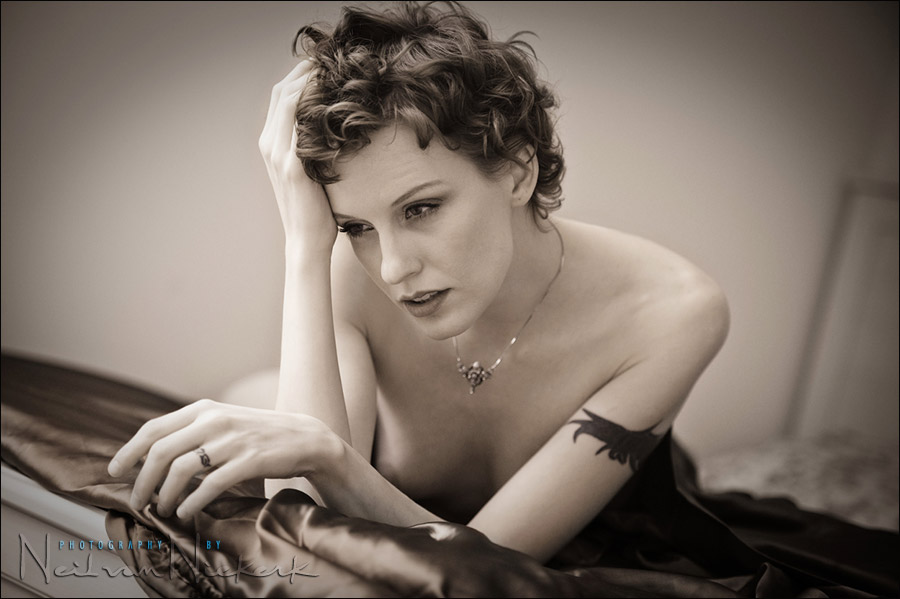 Shooting close and tight, the end result isn't entirely boudoir, but a little more portrait-y … yet still sexy and intimate. I wanted to retain a mood of gentle sensuality to the sequence of images.
For my lighting, I ended up using either video light or bounce flash for my light. The photos with the birdcage veil are all done with a single video light on her, and a dimmer video light on the background.  The tungsten and fluorescent lights in the ceiling and elsewhere in the room did register to an extent.
To control what I included in the frame, I used a few simple techniques.
Shallow depth of field as in the image above, where I purposely composed the image so that the out-of-focus Christmas lights helped frame her.
In other images here, I shot tight from above so that the red silk sheets dominated.
Other times I shot from a low viewpoint to eliminate what I didn't want to include.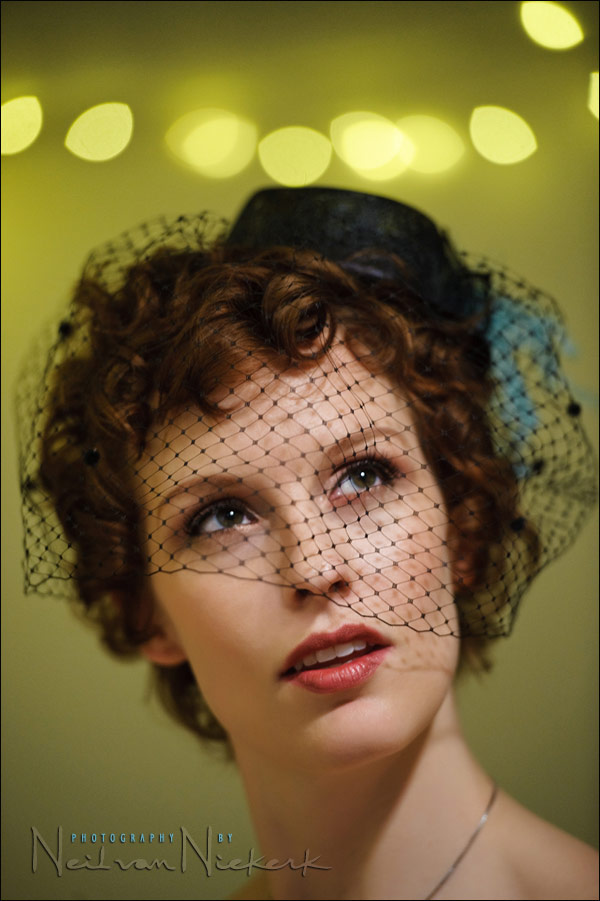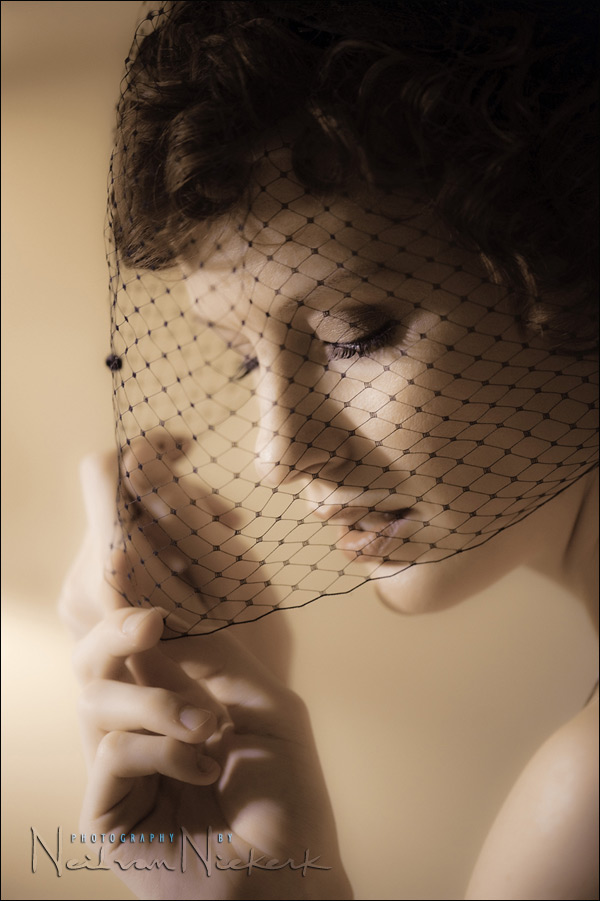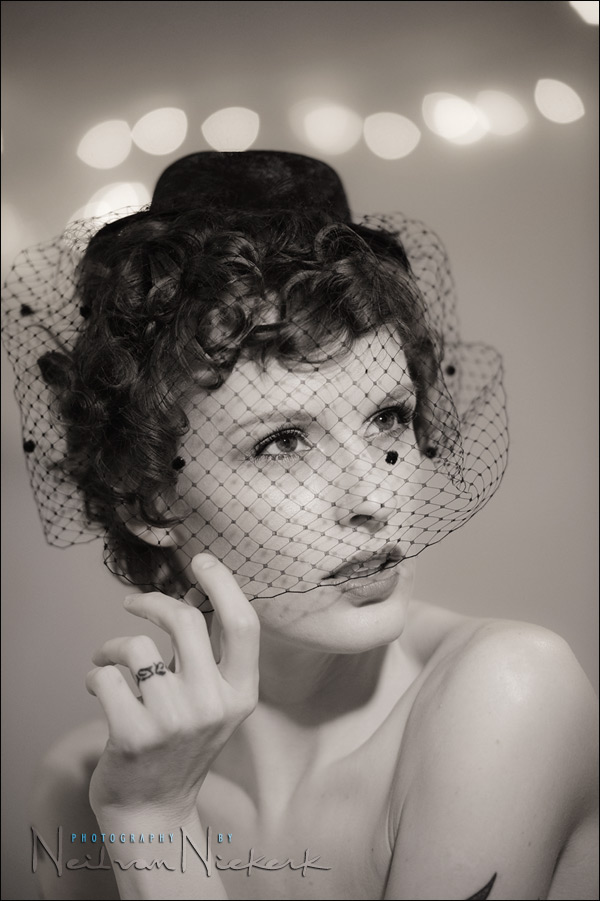 We went a little retro with the bird-cage veil at the start of the photo session, but soon lost that for some sensual portraits.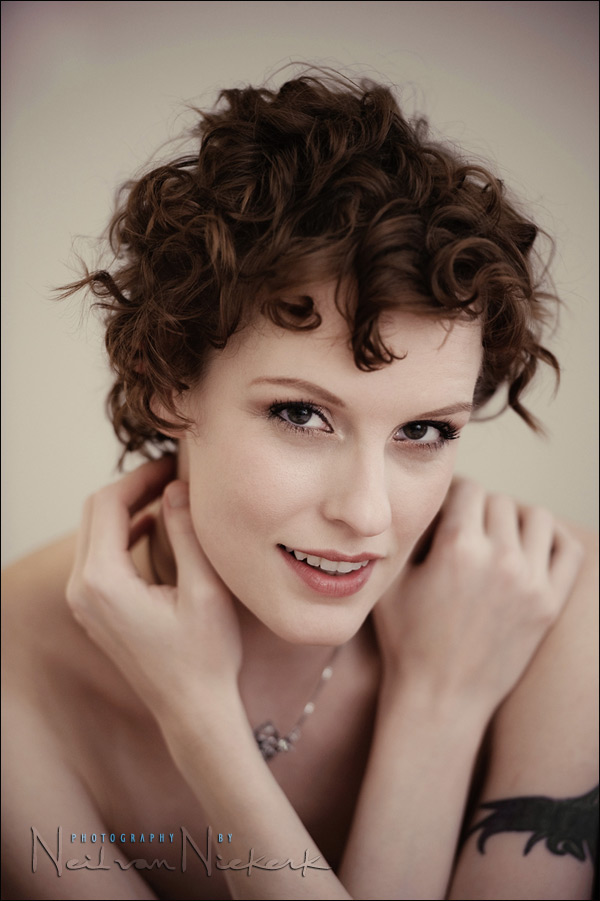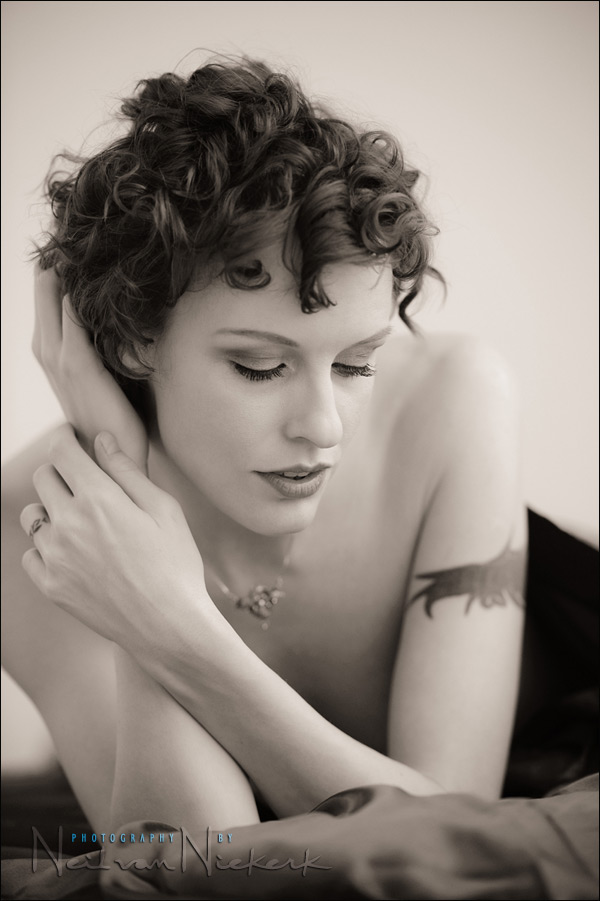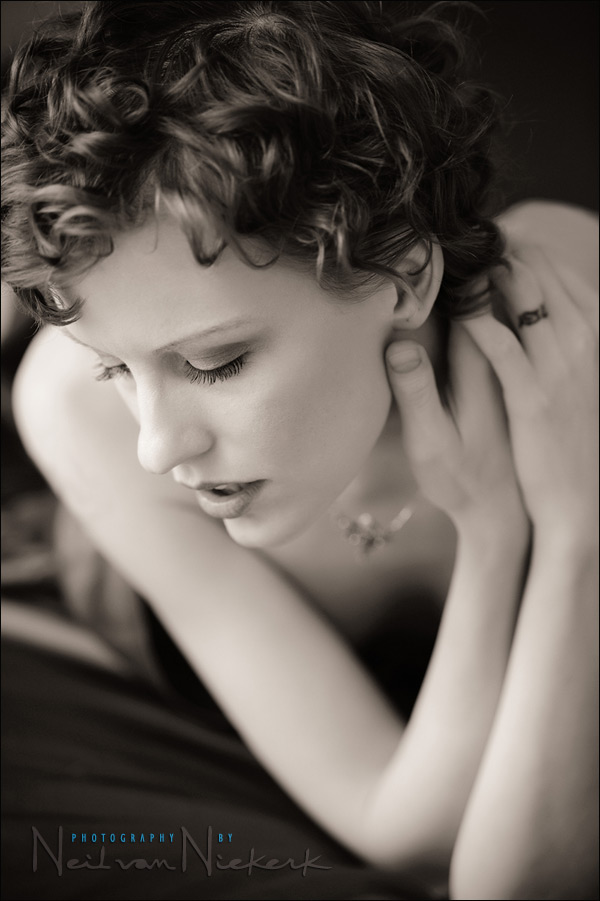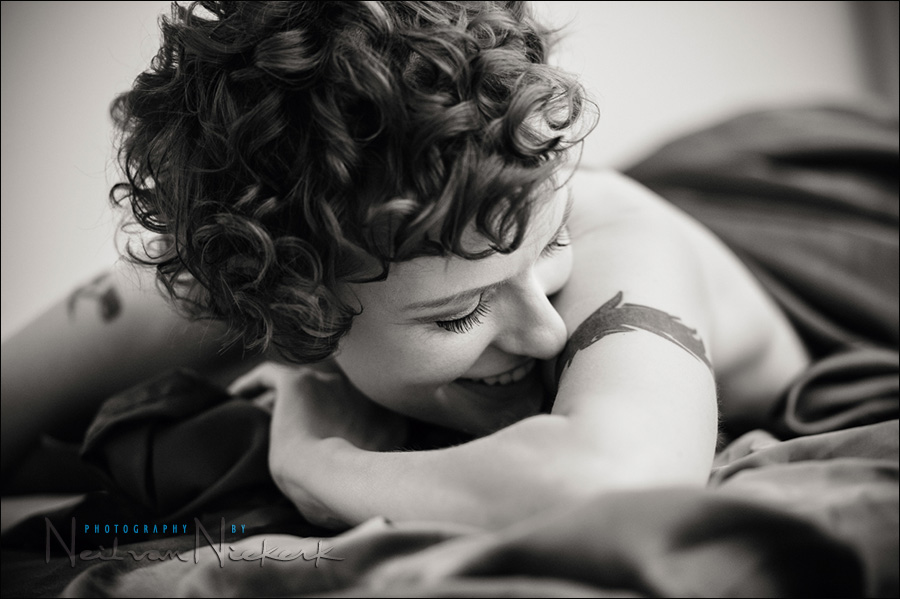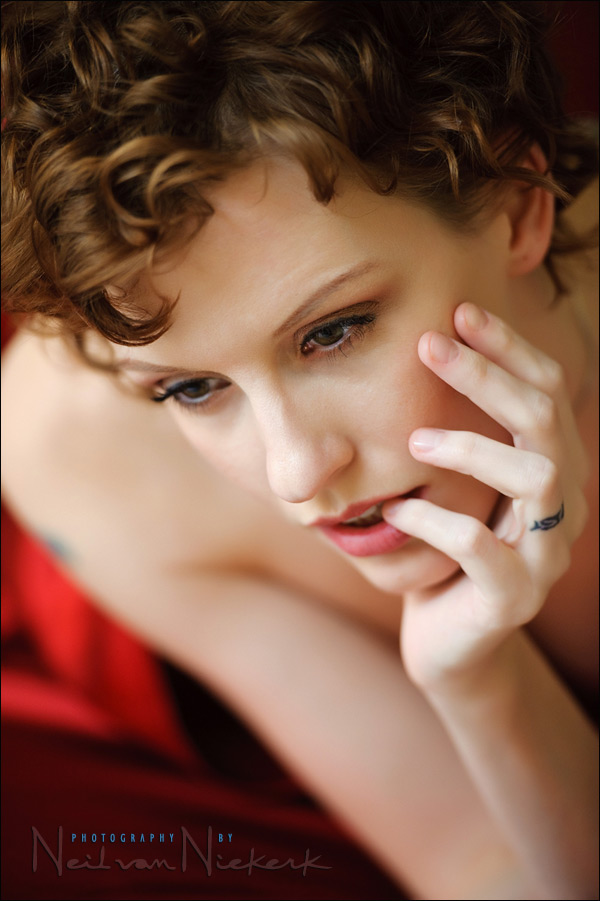 ---
Camera settings & photo gear (or equivalents) used
all images at f/2.8
shutter speeds varied from 1/100 to 1/200
Related articles