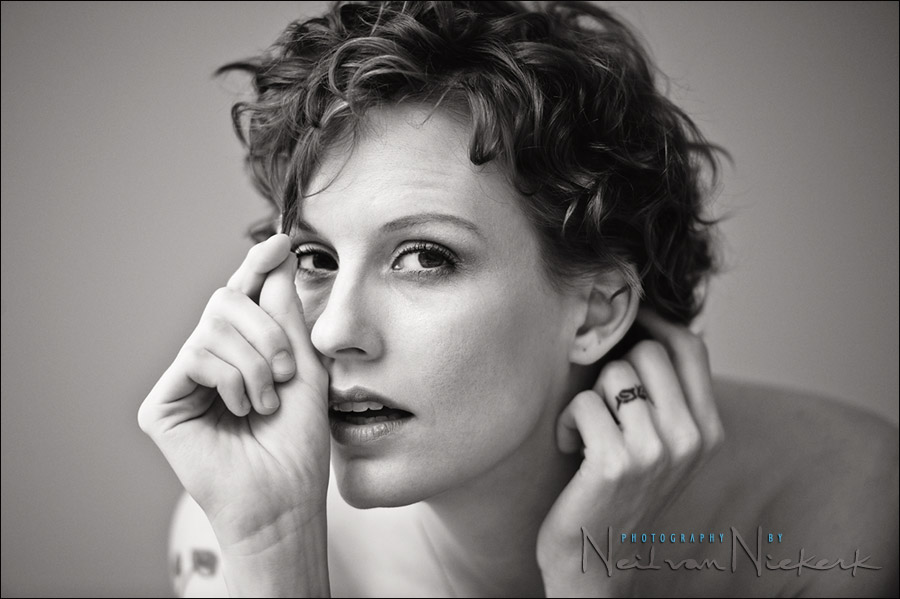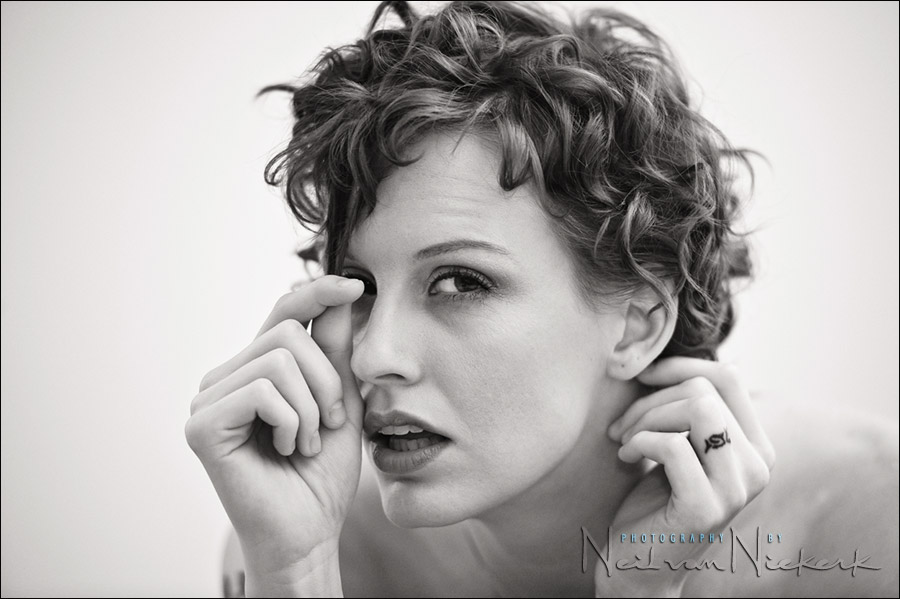 Bounce flash & direction of light
An aspect to flash photography that I frequently underline in the articles on this site, is that we need to carefully consider the direction of light from our flash when we bounce our flash.  Sometimes we just need to bounce the flash behind us into the room to get soft light.  But when we have multiple walls / surfaces we can bounce the flash off, then our choices become more interesting … especially when we do portraits.
This is Carly Erin, a delightful model that I photographed for my own portfolio: an intimate photo session.
What I wanted to show with these two images, is how the direction that I bounce the flash towards, has a fairly dramatic impact on the final image.  I once again used the black foamie thing to shield my flash from directly illuminating my subject. I bounced my flash towards the area that I wanted my light to come from.
---
---
Camera settings & photo gear (or equivalents) used during this photo session
1/125  @  f/2.8  @  1000 ISO
on-camera TTL bounce flash
Looking at the photos, the camera and (TTL) flash settings and approximate focal length are implied.  More important than these more mundane details, is the direction of light.
A little bit of homework
Lighting diagrams to show where I bounced my flash?  Not this time.  : )
Instead, look at the images, and look at the pattern of light and shade, and try and deduce from that where I had bounced my flash.  It's all there in the final images.
Related articles
Materials for the flash modifier used – the black foamie thing