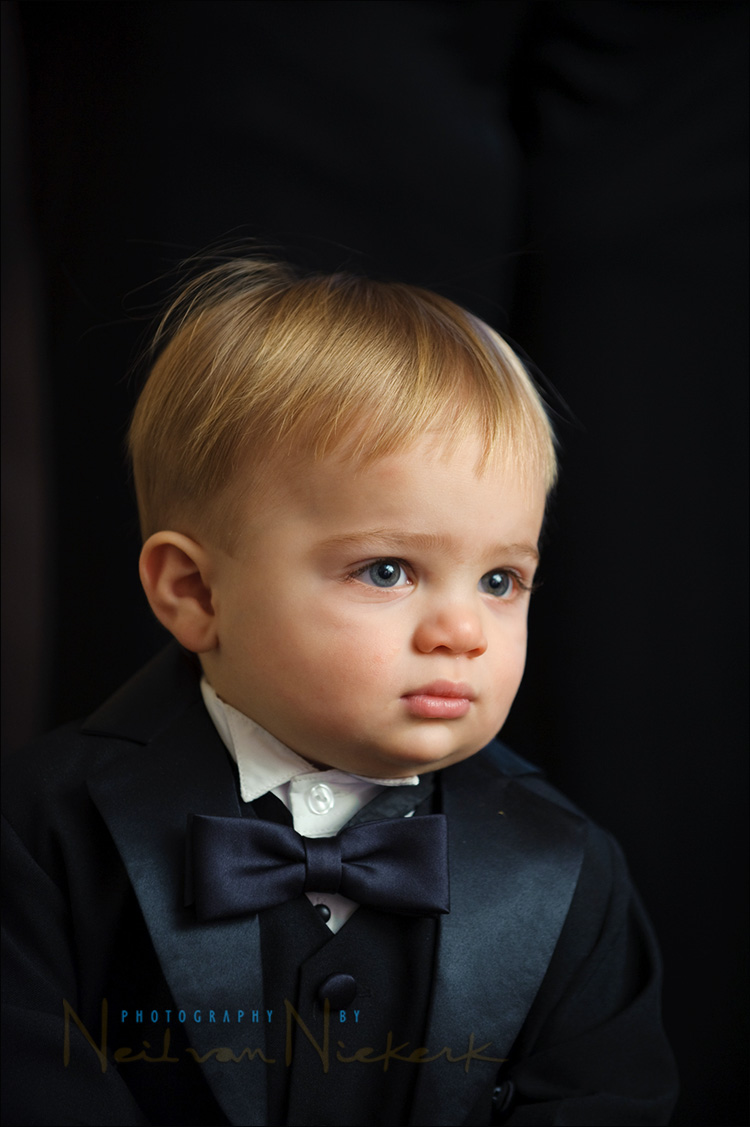 Catchlights in the eyes with bounce flash
I'm often asked about how I get those catch-lights in the eyes of my subjects. My answer is – if you bounce your flash properly, the catchlights have to be there!
When working indoors with surfaces that I can easily bounce my flash off, the question that I always ask myself is: If this had been a studio shoot, where would I place my softbox?
In a studio-type setup, you'd rarely place a softbox directly over someone's head as a single light-source.  There are two places to commonly place a softbox in the studio .. to left (and slightly above) or to the right (and slightly above) your subject.  Which side of your subject is quite often dictated by how your subject is positioned.  The simplest and most effective position is so that the light falls onto your subject's face from the side opposite to the camera's view.  In other words, 'short lighting'.
With this photo above, the lighting is pretty much just bounce flash, with a touch of available light registering.  The boy is standing in front of someone wearing a very dark dress, hence the 'black background'.
Now, looking at that photo, the large catchlights in his eyes should grab your attention immediately.  How did I get those catchlights?  The same way you would in a studio .. by the way you place your softbox.  So in a way then, these kind of catchlights in your subject's eyes are near-predictable if you bounce your flash with that softbox idea in mind.
Here I once again used the black foamie thing to shield direct flash from falling on him.  I want indirect flash, and I want it directional and soft.  Hence I bounce my flash towards the area I want my light to come from.  That is how I 'place' my softbox.  The key here is not to think of your flash as being your light source any more – instead, the area that you're bouncing your flash off, is now your light source.
Related articles
The catchlights in the eyes can also be seen in these examples:
Video tutorials to help you with flash photography
If you like learning by seeing best, then these video tutorials will help you with understanding flash photography techniques and concepts. While not quite hands-on, this is as close as we can get to personal instruction. Check out these and other video tutorials and online photography workshops.