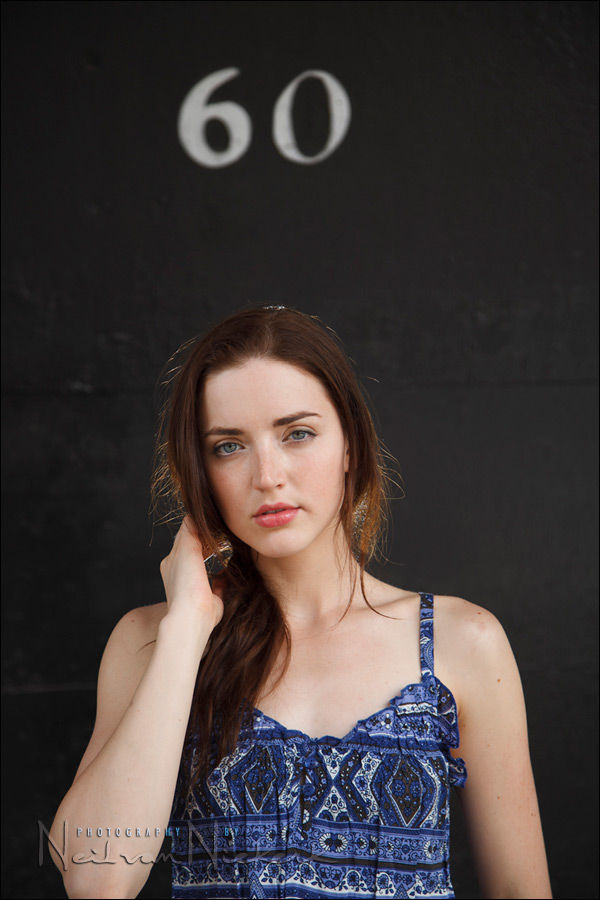 Adding rim-lighting to available light, with off-camera flash
Off-camera flash need not be all that complex as it might appear to you if you are new to this. During a lunch-time conversation, a friend told me that she felt intimidated by the on-location flash photography by other photographers. The way to use multiple-flash setups seemed impenetrable to grasp. How would one go about and where do  you even start. This made me wonder – just how complicated should photography lighting be? I don't think it has to be complicated. It just has to be enough to be effective or solve a problem.
With on-location photography, my starting point is usually where I consider if I can improve the existing light with flash (or video light). What do I need to add to make it just a little bit better? And does it need something more to make it even better? The final image needs to look good. Tall of this is an iterative thought-process, rather than a compelling desire that I have to use every flash that I own.
This straight-forward portrait of Anelisa,was taken during an personal photography workshop in New York. It might be a good example where off-camera flash was used for the tiniest bit of sweetening of the light. A bit of rim-lighting to separate Anelisa from the black doorway.
We started off under this awning of a building, where the available light coming in was very flattering – open, clean light.
But I thought it needed a little something. She needed separation from the dark door frame.
A speedlight on a monopod would do the trick. I set it to 1/32 power at first, and then took it up to 1/16 power. I could easily adjust the manual output of the Canon 580EX II via the AC3 ZoneController on the FlexTT5 transceiver (affiliate), which sits on the camera.  Of course, the  Canon 600EX-RT Speedlite (affiliate) makes it so much easier too with the built-in radio slave. Check my review of the Canon 600EX-RT Speedlite.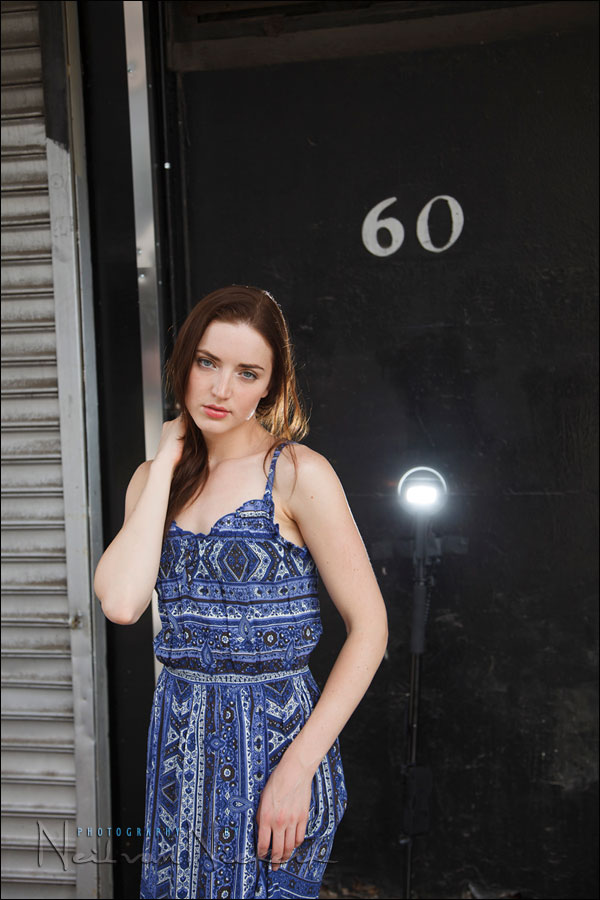 I stuck the light-stick to the door with a bit of gaffer tape so it wouldn't fall over. A small roll of gaffer tape (B&H), is very useful thing to have in your camera bag. It's also useful for temporarily mending your trousers when you split them at an event.
camera settings: 1/100 @ f/4 @ 100 ISO
Canon 5D mark II;  Canon EF 24-105mm f/4L IS  @  85mm
I felt that this is all the photograph needed to elevate it a little bit. No need to show off crazy skills with lighting. Just an uncomplicated sweetening of the available light. That's a good place to start. No need to feel that you're lost because you don't know how to set up multiple off-camera flashes. If you feel intimidated by off-camera flash, then start at the simplest starting point – enhancing the existing light with just one speedlight.
The pull-back shot:
Check out the Sexy New York Photographer stance there with the foot swept out!
Photo gear (or equivalents) used in this photo session
Related articles