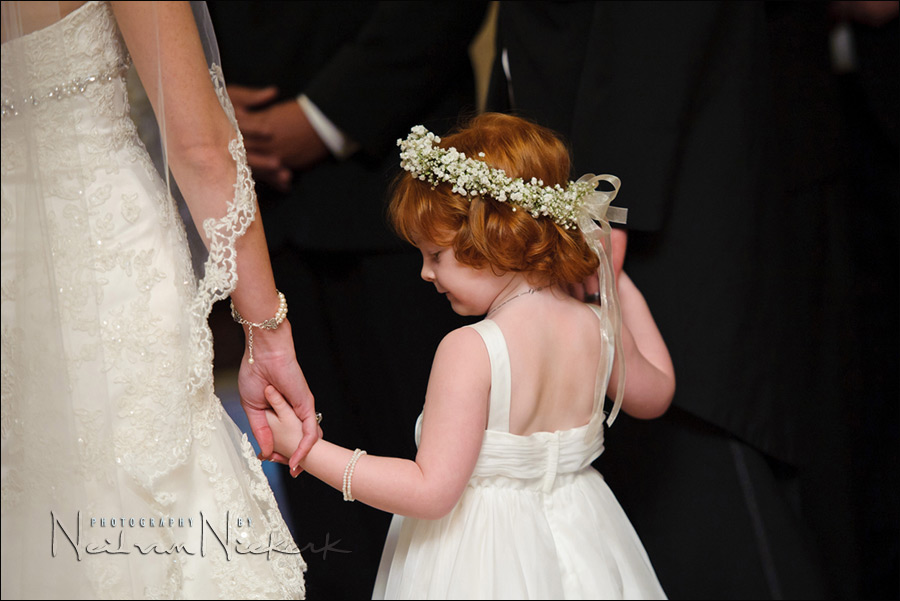 Bouncing flash forward without getting that direct flash look
When bouncing my on-camera flash, I rarely point the flash straight-up. Most often the flash is pointed behind me or to the side to a certain extent. This way I get directional light. I want that off-camera soft-box effect. However there are those times when it just isn't that practical.
With this recent wedding, the indoor ceremony was held in this large room. As you can see here in this test shot, the ceiling isn't white, but is a light brown, with wooden beams. The thick cross-beams have the effect of blocking flash when bounced, containing the spread of light.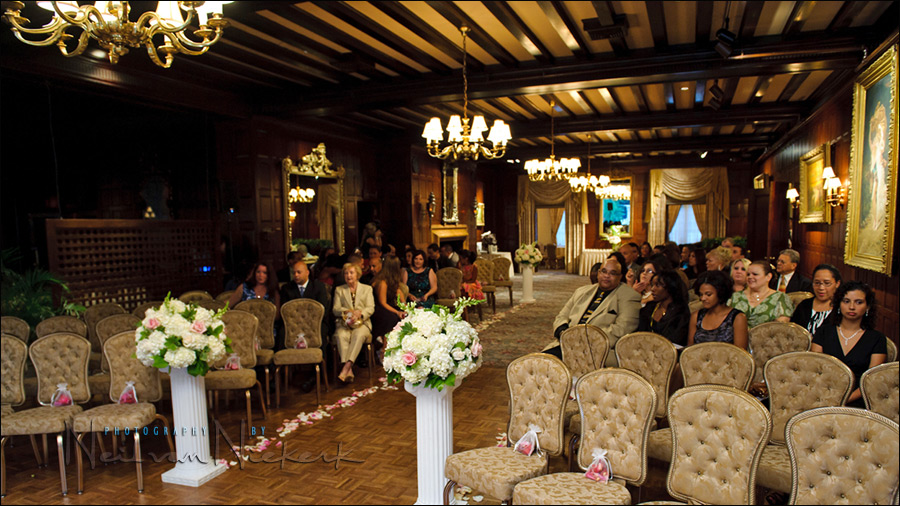 Bouncing flash behind me just about killed the light from my flash, so little of it returned to light my subject. So for the ceremony, kneeling down in the center aisle, I had to get light onto the bride and groom. The most logical way to do this, and still get good soft light on the couple, was to point my light forward at an angle to get enough light there … but I still needed to block direct flash from hitting them.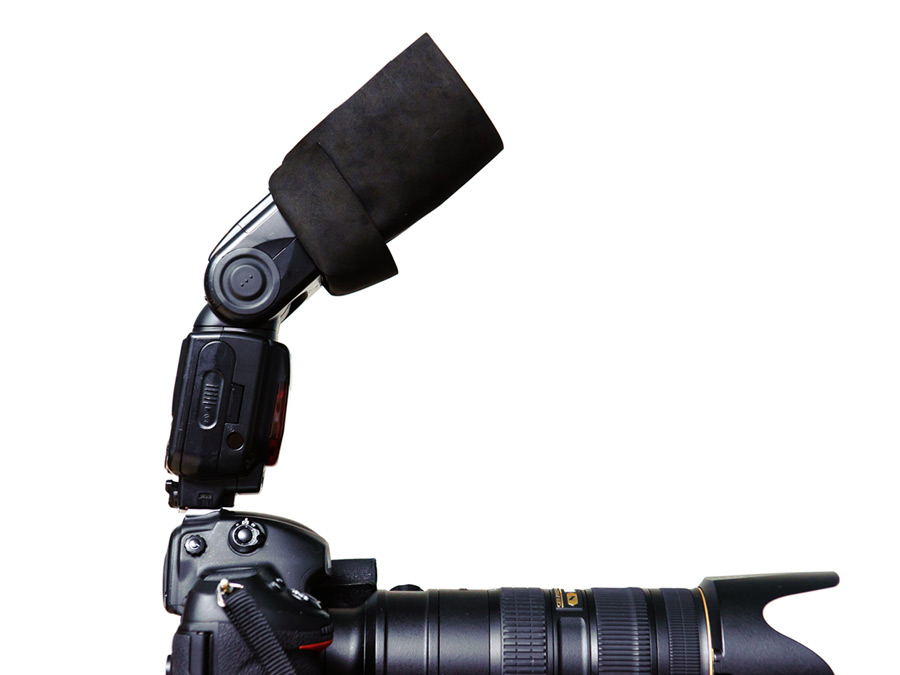 To do this, I kept the black foamie thing (BFT) rotated so that the open side was at the top, and the BFT was closed on the under-side of the speedlight. This way I could point my flash forward at an angle, but flag the light so that there is no direct flash. This gave me soft light from my flash. Since the light is coming from the same axis as the lens, the light will be even and quite flat … but there won't be harsh shadows.
This photo (which appeared at the top of this article), shows just how soft the shadows where, while still getting enough light onto them. Even then, I had to bump my ISO to 2000 ISO and was shooting at full manual power.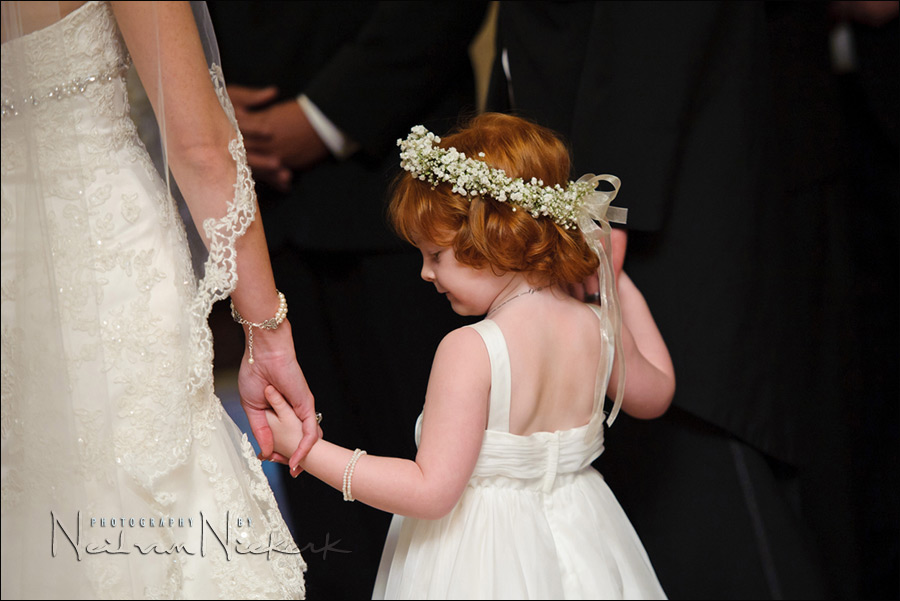 1/100 @ f2.8 @ 2000 ISO
Nikon 70-200mm f2.8 AF-S VR II   /equivalent  Canon EF 70-200mm f/2.8L IS II  —  zoomed to 200mm here.
The process of getting to the correct exposure here – full manual flash output … and I had f2.8 … so I changed my ISO up until I got correct exposure from where I was positioned.
Remember, manual flash exposure is determined by:
– aperture … I'm maxed out at f2.8 on the 70-200mm zoom
– distance … my position is relatively fixed by how I don't want to be too intrusive
– power of the flash … full manual power, but the amount of light is affected by how the flash is bounced
– ISO … I'm going to have to gradually move this up until I get correct exposure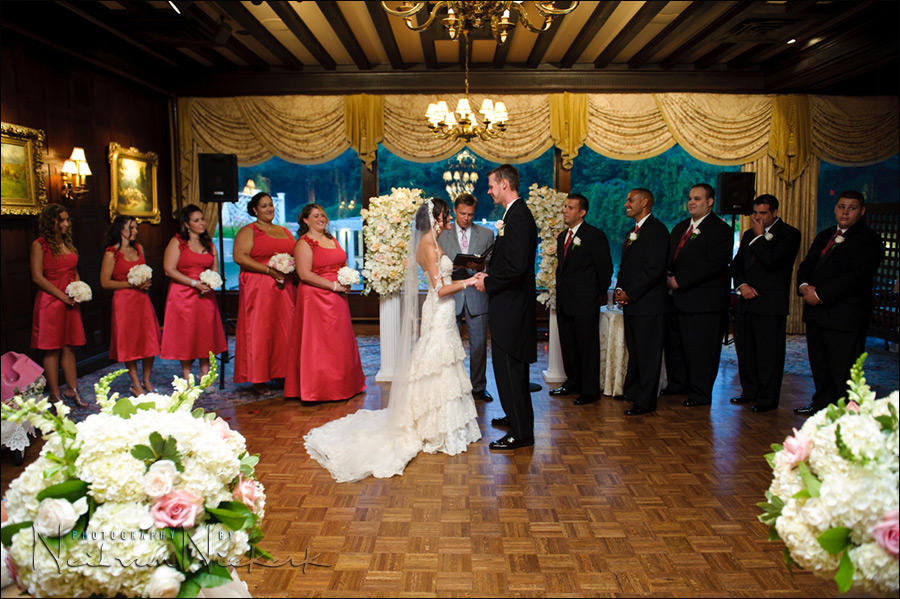 A wider shot, showing just how the wooden beams were containing the spread of the bounce flash.
Two more images of the actual ceremony. My camera and flash settings remained the same, except from zooming a little wider than I had for the photo of the little flower-girl.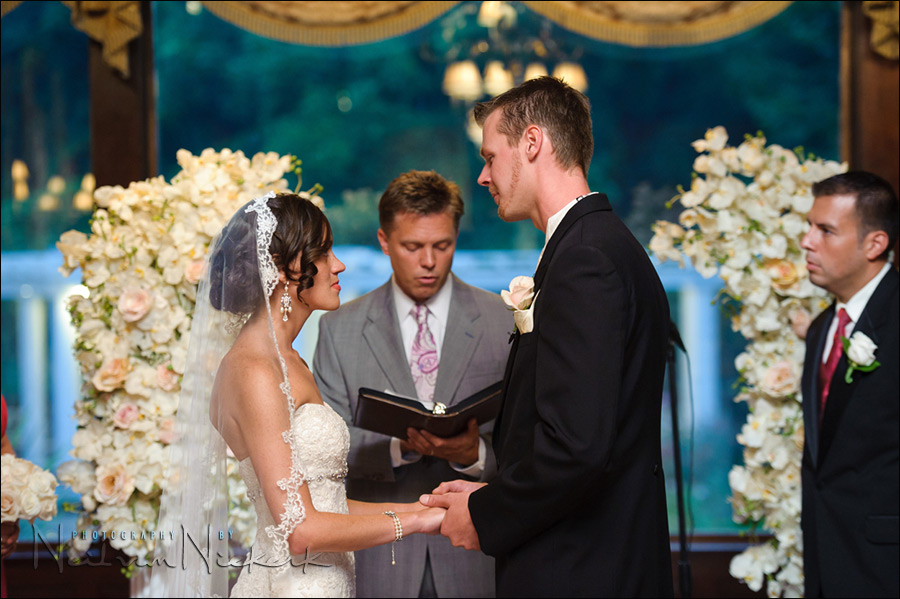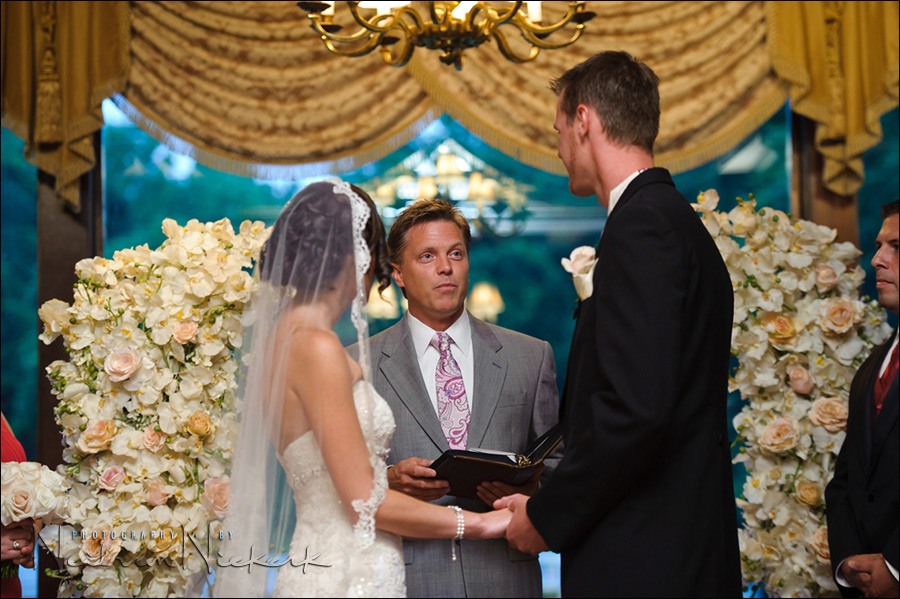 With this, I wanted to show how adapting my usual technique in bouncing flash, still gave me the soft light that I want.
Related articles
On-camera flash modifier – the black foamie thing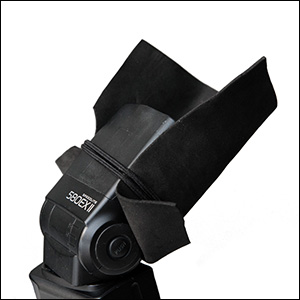 I use the black foamie thing (BFT) as a truly inexpensive flash modifier to flag my on-camera flash to give me lighting indoors that truly look nothing like on-camera flash.The
piece of foam
(
Amazon
), can be ordered via this link. I cut the sheet into smaller pieces.
The BFT is held in position by two
hair bands
(
Amazon
), and the BFT is usually placed on the
under-side
of the flash-head.
The linked articles will give clearer instruction, especially the
video clip on using the black foamie thing
.
Video tutorials to help you with flash photography
If you like learning by seeing best, then these video tutorials will help you with understanding flash photography techniques and concepts. While not quite hands-on, this is as close as we can get to personal instruction. Check out these and other video tutorials and online photography workshops.