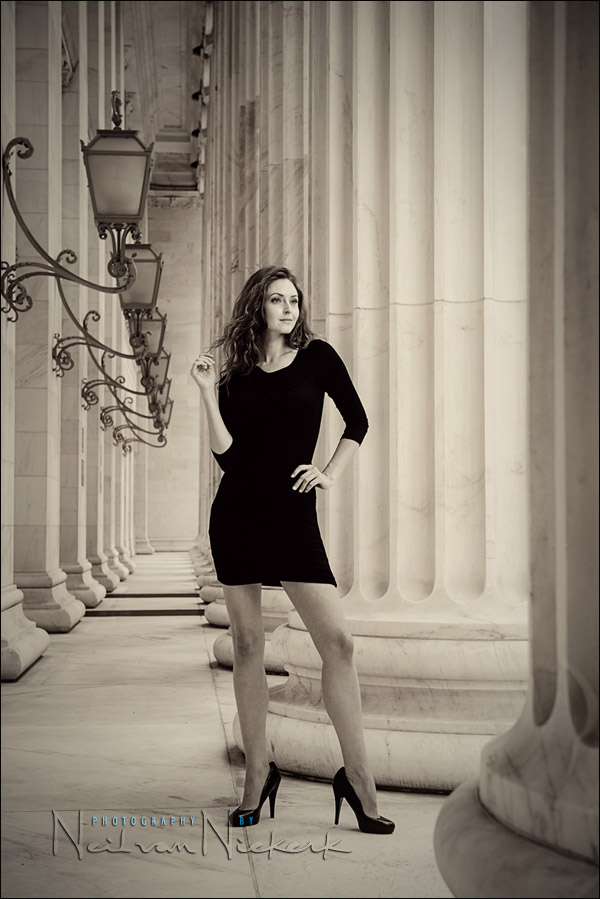 Comparing maximum flash sync speed – 1/250 vs 1/200
A comment that was posted in the photo gear section, asked about the relative merits of 1/250 max flash sync speed, vs 1/200 max flash sync speed.
Hi Neil, thanks again for Tangents, & your books which I refer to a lot. You have a gift in teaching and your passion is contagious. You're probably my no 1 reference out there amongst the myriad of info now available. That's why I'd like your opinion on the D600, particularly the 1/200 sync speed factor. I just bought one. Do you think it's a big issue. Mr Hobby considers major enough to dismiss buying one. I couldn't bear the thought of processing 36mp images from the D800 & couldn't afford the D4. I got an ND filter hoping that would make up for it! What do you think about the camera other than that. Thanks again.
My first instinct will always be to go for the camera with the higher flash sync speed. It is especially valuable when working in bright light, to make it easier for a speedlight to match that bright ambient light. But it also helps with a (slightly) shallower depth-of-field when you can take the shutter speed higher.
But just how much of a difference does that 1/3rd stop difference in shutter speed make in the grand scheme of things?
Now, you have to hang in there a little bit. You're going to need your calculator for this. But it will be worth the effort, because your choice of camera might just depend on the answer. And you may even save yourself some money. But you will have to work through this, and help figure this out. It'll be worth it in the end. And you'll understand your flash a little bit better.
Now, as mentioned in the tutorial: how to use the guide number of your flash:
The Guide Number (GN) of your flash is a numerical indication of how powerful your flash is. It depends on the design of your flash, and also on how you zoom your flash's head.
The Guide Number of your flash =  distance  *  f-stop
This means that there is a constant relation between the distance your flash can reach, depending on your choice of aperture.
Or conversely, a specific distance will imply a certain f-stop.
Great! So where does this all lead us?
An example: Shooting with flash in bright sunlight
So let's say we are working at the extreme end of what our (bare) speedlight is capable of in bright sunshine.
Now, the Sunny 16 Rule says that for bright sunshine, we have 1/100 @ f/16 @ 100 ISO,
which translates to:
1/200 @ f/11 @ 100 ISO, or
1/250 @ f/10 @ 100 ISO
So there is a 1/3rd stop difference in aperture. It is an incremental change in terms of Depth-of-Field. In comparing images, the difference would barely be noticeable.
So where else does the change in shutter speed have an effect?
Manual flash exposure is dependent on: (4 factors)
aperture / ISO / power / distance
This of course is encapsulated in the Guide Number.
So what is the difference in distance with 1/3rd stop change in aperture?
Well, the specs for the  Canon 600EX-RT Speedlite (affiliate) is given as: 197′ (60 m) at ISO 100
(I assume this is with the flash-head zoomed to maximum.)
So let's make it an even 200′ just for ease of explanation.
GN  =  distance  *  f-stop
So as an example:
200 = 20 ft * f10
So in fact, there we have it for the 1/250 sync speed (and the accompanying f/10 aperture). The GN of the Canon 600EX-RT says we have to be 20 ft from our subject when we shoot at f/10 @ 100 ISO.
To restate that – if we are 20 feet away from our subject, then our aperture is 200/20 = f10
Now let's see what happens with the 1/200 @ f/11 scenario:
for f/11 we have to be
200 = X * 11
where X is then 18′
So you have to be 18′ away (for f/11) compared to 20′ for f/10
You decide how important that 2 feet change in distance is (compared to the overall distance). The difference between 18′ and 20′ isn't all that much in my opinion. It's a shoe-shuffle further.
Alternately
If your speedlight has a distance scale, then all of this exercise could've been skipped. Just by looking at how your speedlight's distance scale changes as you flick between 1/3rd stop changes on your aperture, you can see just how much the distance changes. This works whether you have your flash set to TTL or manual.
(Keep in mind for some inexplicable reason, the Nikon SB-900 and SB-910 shows a non-linear relationship when we work at maximum sync speed.)
Summary
While I am all for bigger, better, faster, more, more … and I would always recommend the more powerful speedlights over the smaller ones – and my favorite camera is the Nikon D4 – I would say that in this case, where someone shoots with a camera that only syncs up to 1/200 for flash, that they aren't losing much compared to those who shoot at 1/250 th.
A little bit of homework
How many stops do you have to change your aperture by to double / halve the distance your flash can reach?
The specs for the Nikon SB-910 Speedlight (affiliate) is given as:
Guide number of 34/111.5 (at ISO 100, m/ft., 35-mm zoom head position)
This means that our GN (in feet), is 111.5
What distance do we need to be at to get f/10 and what distance for f/11 with the flash at full power?
Related articles