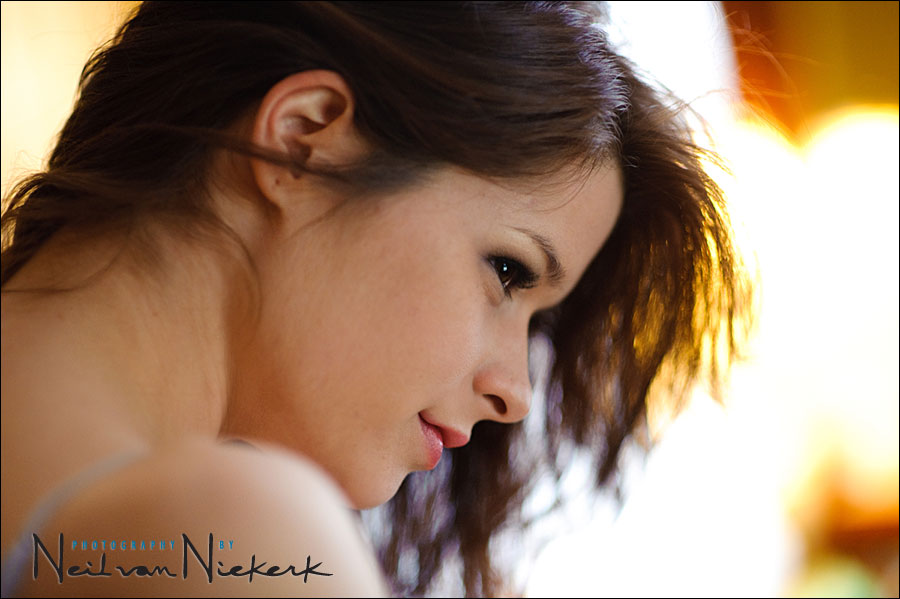 choosing the necessary aperture for depth of field (DoF)
Depth of Field (DoF) is one of those elementary factors in photography which seem to mystify most (new) photographers.  A question that I'm often asked is, "How do you know how much depth of field you need?"  Now anyone who has delved into the topic and has done some research knows that you soon stagger back .. your head spinning trying to tie together all the concepts:   circle of confusion, focal length, subject distance, size of enlargement, format size, hyper focal distance, and so on.
But a working approach might just be simpler than that …
Previously, lenses had DoF engravings on them, which gave you a visual clue as to what might appear sharp enough at specific focusing distances, for a specific aperture for a specific lens.  You could carry DoF tables with you.  You now even have applications for the iPhone which tell you how much DoF you will have for specific lenses and cameras.
As a portrait and wedding photographer, I don't bother with that much any more.  Partly experience (and that always helps), but partly because for myself, I've now reduced the question of "How much depth of field do you need?", to this answer:  just enough.
That might seem like a dismissive and facetious reply.  However, how much depth of field do you really need?  Just enough.
Now, depending on what field of photography you're in, your requirements will be different.  A portrait photographer has other criteria than a  photographer that might primarily be dealing with landscapes or  commercial work or architecture or sport or news.  So do keep in mind that my answers here might not apply to you.  I have to add that qualification before the rest gets shredded by the readers of this blog. ; )
I decide on depth of field by grouping my needs into three categories ..
– shallow depth of field (f1.4 to f2.8 .. or even f4)
– medium depth of field (around f4 – f8)
– lots of depth of field (f8 and deeper)
When I photograph a portrait, I am often just interested in getting the subject's eyes in focus.  So a shallow DoF would work.  Therefore any aperture between f4.0 and f1.4 would work.   The way the background renders, and how much of your subjects face is in focus will obviously vary.  But the most important aspect of nearly any portrait – the eyes – will be in focus, and with that you'll have captured the essential part.
The images accompanying this post was taken during a photo session where the intention was to capture the mood and and a certain sexy allure.  For this I wanted a very shallow depth of field.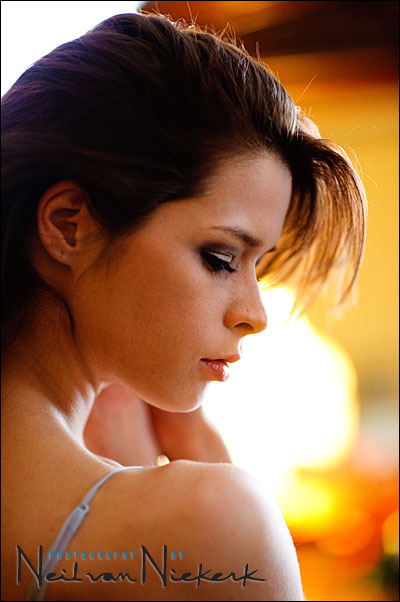 How much DoF did I need?  Just enough.  Meaning … f2.8 would've done it, as well as f2 or f1.4 or anywhere in-between.  The way the photographs would've appeared would've changed a fair amount between f1.4 and f2.8 .. but neither would be incorrect for this scenario.  I could've used any aperture there and still have been successful.  But I wanted very shallow depth of field, so I settled on 1.4 which was especially helpful since I was shooting mostly around 1/30 – 1/160th at 1600 ISO during the entire session.  All hand-held.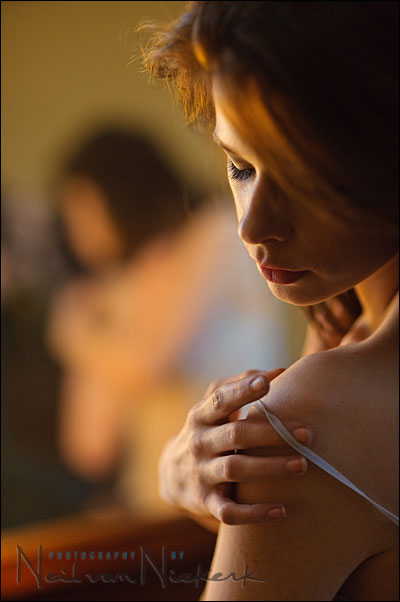 The point I am trying to make here is that with this scenario (and I'd happily wager that it is true for most shooting situations), I didn't have to consult DoF tables.  I just had to decide on a range of apertures that I should be working in. I wanted shallow depth-of-field, and would've achieved that effect with a fairly large range of apertures.
Also, keep in mind that DoF doesn't have strictly definable edges.  Meaning that if your DoF tables of DoF calculator tells you that at f5.6 you'll have enough DoF between the range of (let's say) 1.5 meters to 4 meters … that doesn't mean that at 4 meters everything will be crisp, and at f4.5 it will be dreamily out of focus.  It doesn't work like that.  It's a gradual changing of how sharp something appears to be.  This is important in understanding the effect of DoF and a change in apertures.  It is gradual, and not step-like.
This implies that there is such a gradual change between adjacent 1/3 stop values for an aperture, that it becomes trivial to pursue the difference between f3.5 and f4 … it is a more practical method to decide on a range of apertures where you need to be, and find the appropriate shutter speed and ISO range … and then juggle those three balls (aperture, shutter speed, ISO), to give you practical and useful settings for your camera.
Obviously with a group you're going to need more DoF, and then you'd most likely be working in the range of f4.0 to f8.  If your subjects are standing (or sitting) in a way that their eyes are more or less on the same plane of focus, you could easily get away with an aperture of f4 on a full-frame D-SLR.  But as soon as they are staggered, you're going to need a smaller aperture.  f8 .. or even smaller (which would mean a numerically larger number for the aperture)
With landscapes, photographers often need lots of DoF, but it depends on your artistic approach.  You could as easily use a very wide aperture to isolate an element in that landscape.  But, if you need greater DoF, you'll be working in the f11 and f16 region.  But at f22 and smaller you're starting to hit a ceiling where diffraction starts to seriously degrade image quality. (But that's another intense topic that you could investigate further with a Google search if need be.)
As a final aside, using shallow depth of field allows me to direct the viewer's attention.  Here are two images .. in the first image I focused on her eyes, and the second image I focused on her hands.  For me, both images are equally successful.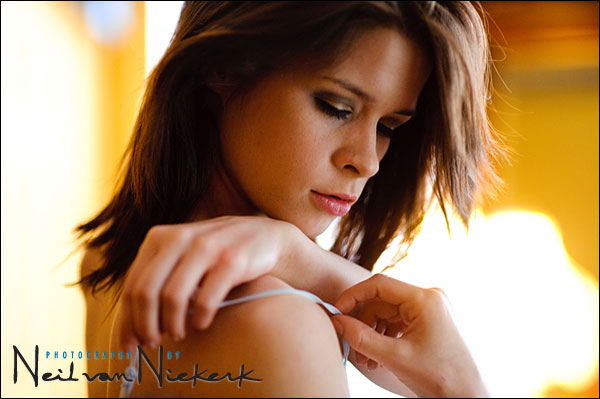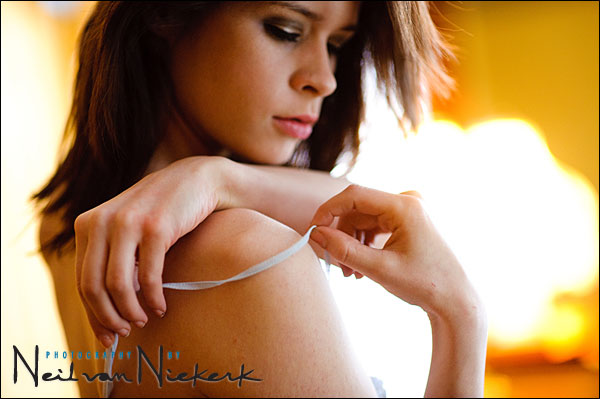 Finally, to sum up this meandering post .. I wanted to indicate a way to free you up artistically from the anxiety of deciding on a specific aperture .. especially if you've been using  DoF calculators.  My working approach to decisions about DoF:  Decide how much depth of field you approximately need, and then use an aperture in that range where you'll have  just enough depth of field.  Self-apparent in its simplicity.