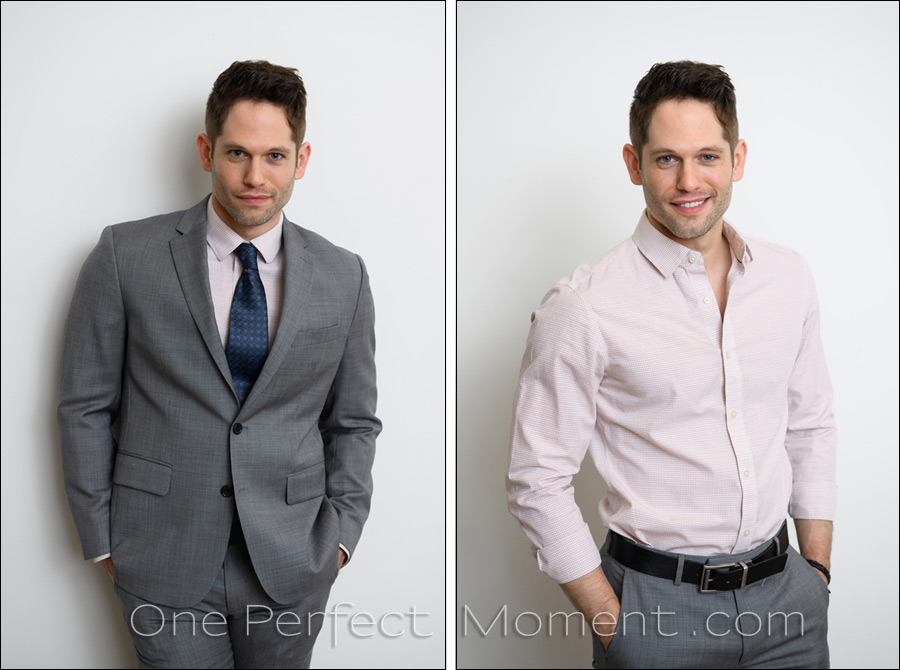 Easy lighting setup for headshot photography
For headshot photography in the studio, I have a (flexible) default lighting setup – clam-shell lighting setup.  On location (but still working indoors), I have another setup –  studio  lighting setup for headshots. Nothing is really specific – as long as the final results look flattering and your client loves the images. Your lighting setup should match what your client expects. Then there is also the question of logistics. I'm often asked if all that equipment is a necessity. It's not. Here is my favorite, most simple setup …. bounce light with an off-camera flash.
Even on-camera bounce flash can give you surprisingly good results that are indistinguishable from off-camera light or available light. This is explained in great detail in my On-Camera Flash Photography. It really is an easy lighting technique that is accessible to any photographer.
When my friend, Cate and I worked on the intimate male portraiture photo session, I started off the photo session with a series of headshots for Nick, as requested by his agency. Not boudoir at all, but this was an easy ice-breaker – straight-up headshots.
The lighting was superbly simple as well – one Profoto B1 flash (affiliate) bounced behind me against one of the studio walls. I controlled the light's direction a little bit with the Profoto Magnum reflector (affiliate) that I added to the flash. Dead simple to do, and gives great results with nice flattering light. For some of this sequence, I had Nick lean against the wall, and for the rest of the sequence separated from the wall.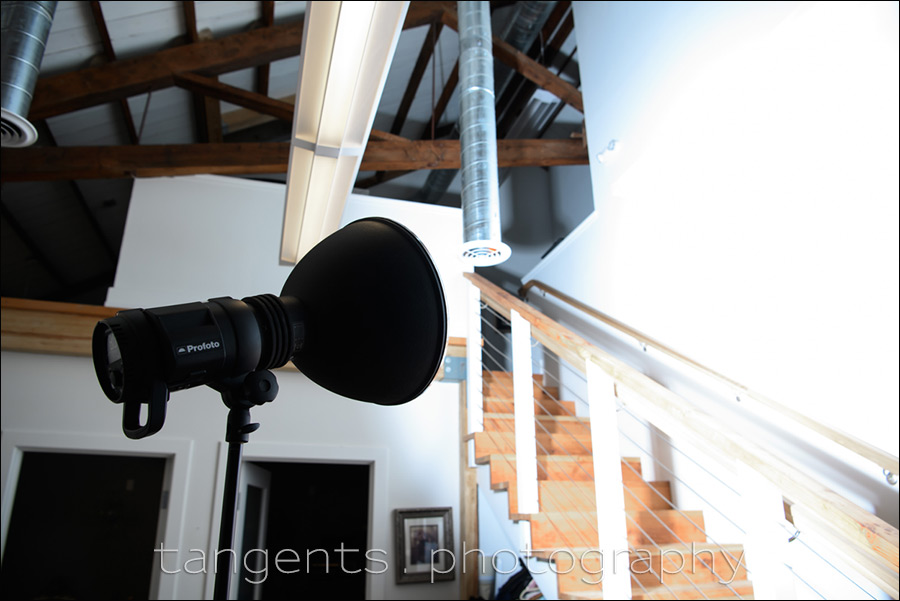 Camera settings & photo gear used during this part of the photo session
1/200  @  f/4.5  @  400 ISO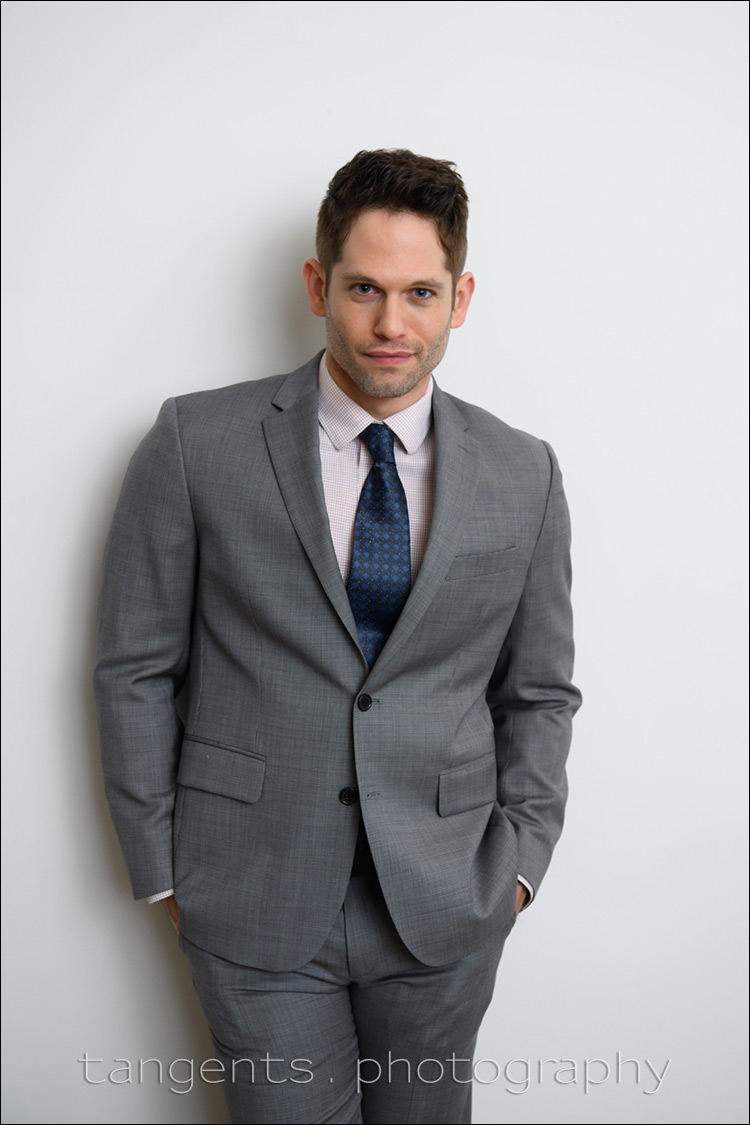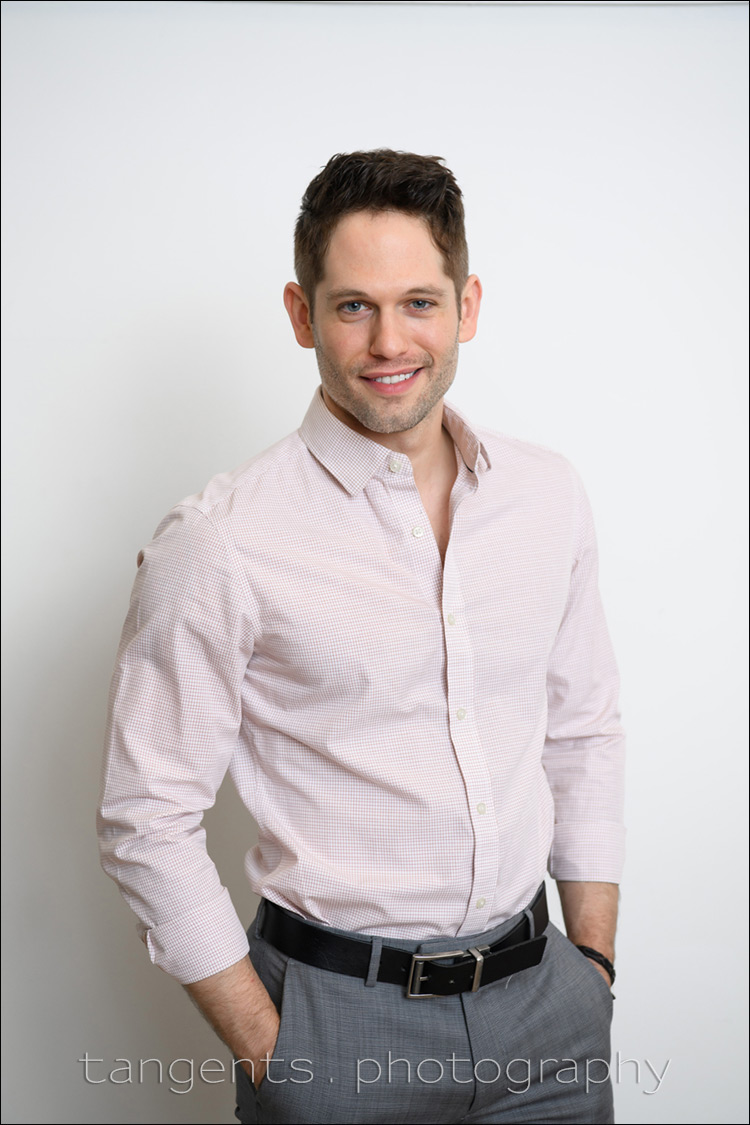 Summary
This truly is the simplest lighting setup that could be used for portraits and headshots – one light bounced against a large white wall and ceiling area. If this isn't feasible, then a large umbrella does the trick. One step up, but still superbly simple. You don't need the Profoto B1 or a similarly powerful flash. You could do similar with a speedlight!
If you want an inexpensive big light modifier, the Westcott 7′ Parabolic Umbrella (affiliate), is a good choice. Here's the review: Westcott 7′ Parabolic Umbrella.
That's the motif with this article – the techniques are simple, and the great results are accessible to anyone.
PS: I know there are purists who insist headshots should be exactly that – just the person's face. Perhaps, perhaps. And yes, I did shoot tighter for just the specific headshots, but I prefer the look of these.
Related articles