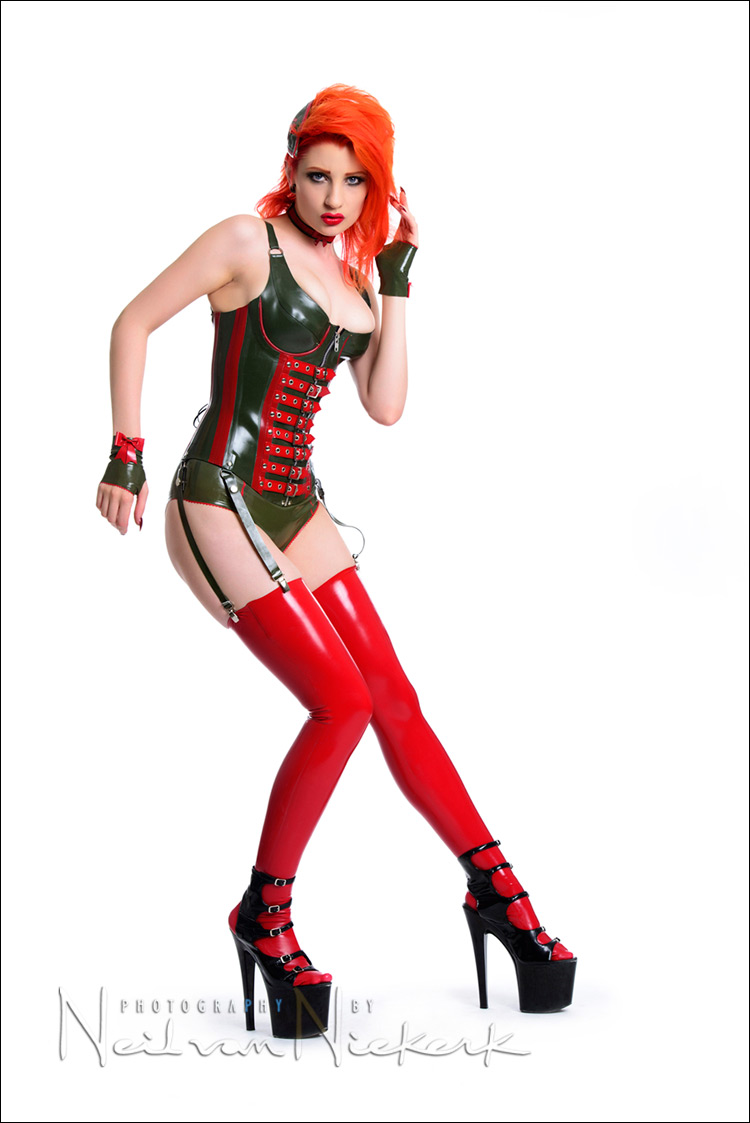 review: Westcott 7′ Parabolic Umbrella
Continuing the photo session with Ulorin Vex in the studio, I decided to swap out the big Profoto 4×3 softbox, for an even larger (but very affordable) light modifier – the Westcott 7′ Parabolic Umbrella – white  (B&H / Amazon).
Two things that immediately struck me about the Westcot Parabolic Umbrella … it's sheer size when folder open. It is 7 feet if measured across the span of the umbrella's arc. And when it is folded up, it is surprisingly compact and light-weight. It collapses to a 43.6″ size, and fits snugly into a 3″ diameter carry bag.
The idea behind a parabolic reflector, is that the rays of light coming from it, are parallel. This makes the umbrella very efficient in directing the light to your subject. There are other parabolic reflectors which are actually focusable, but they are very spendy. Thousands of dollars spendy. This makes the parabolic umbrellas like the Westcott really good value for money at only $100, if you're looking for a large light modifier in the studio. (I'm not sure how practical it would be on location.) The Westcott 7′ Parabolic Umbrella (affiliate) appears to be quite sturdy. The ribs are made of fiberglass. It elegantly folds open and closes as easily.
I chose the white/black umbrella over the silver Parabolic Umbrella, because I wanted a light that would be less specular and contrasty than the silver umbrella was designed to be. Since the white material scatters light more than the silver umbrella, the White umbrella doesn't really offer any advantage over a non-parabolic reflector. Still, it is a huge light modifier at an affordable price, and light to carry.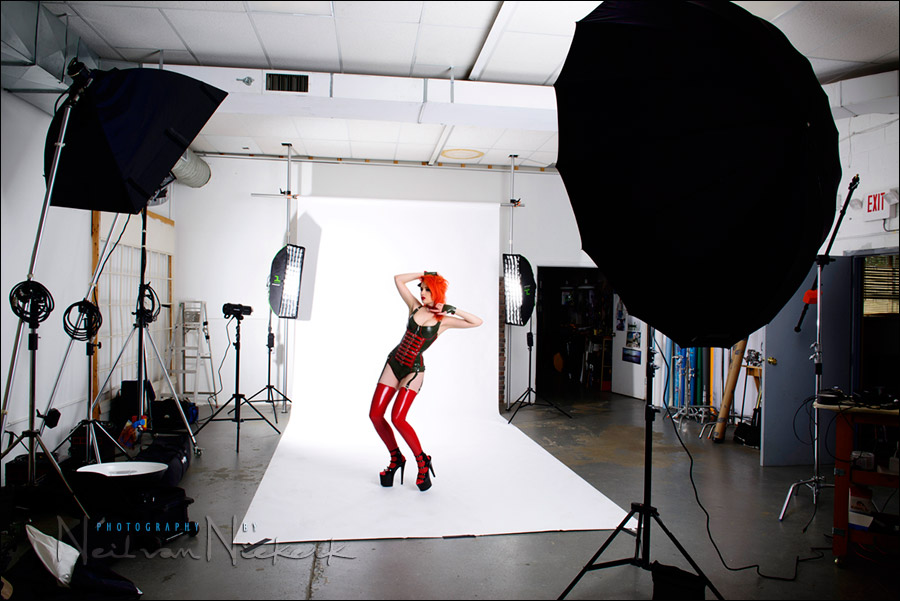 The lighting setup is exactly as was used in this article: high-key studio lighting, except that the Profoto softbox was replaced with the Parabolic Umbrella.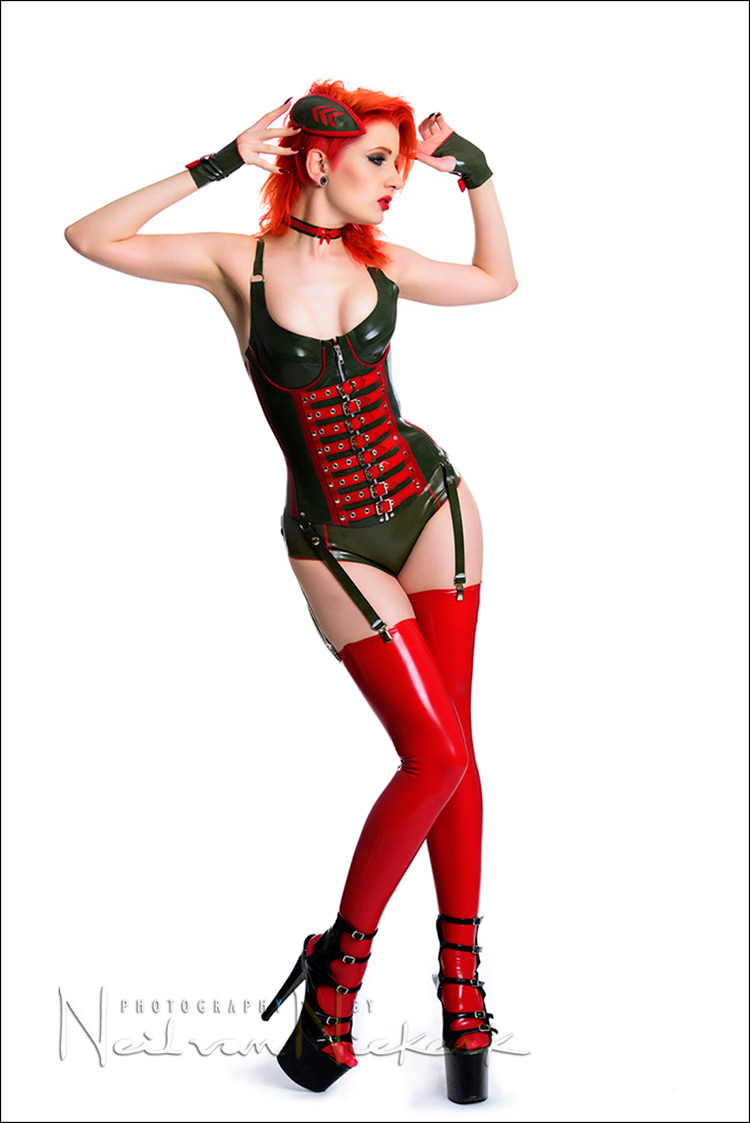 For more directional light, I placed the main light (the parabolic umbrella), directly to my right. It was at nearly a 90 degree angle from me. For this part of the session, I asked Ulorin Vex to pose towards the light to make best use of the direction the light fell towards her.
Just for comparison, a photo where I asked her to turn towards the camera. Without any care how light and subject are placed in relation to each other, the image just falls apart. (I didn't edit the white background here like I did for the other images.)
camera settings for all images: 1/125 @ f/8 @ 100 ISO
Related articles
Photo gear (or equivalents) used during this photo session
Studio lighting workshops
If you are interested in learning more about studio lighting, including lighting for headshots, I offer workshops on studio lighting. The workshops will be held at my studio space in NJ, and it has a wide range of studio lighting gear to play with!