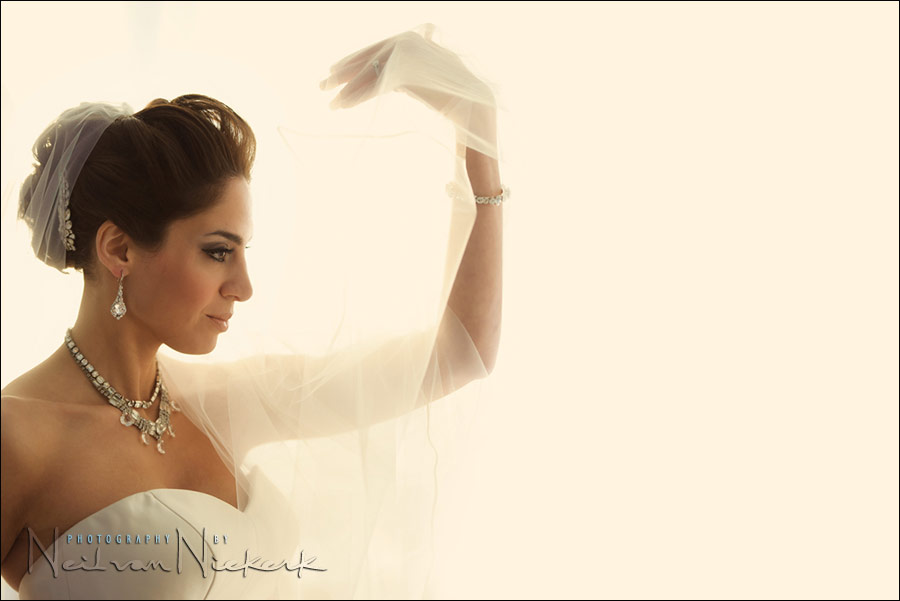 Exposure metering – Let your background blow out!
Too often there's the desire for us to bring the detail in our backgrounds back in by adding flash. But there are times when the image will be stronger if we just allow the background to completely blow out. It especially works in our favor if the background is cluttered, because then by letting the background completely over-expose, we can simplify our composition.
The key here then is to expose for your subject with careful exposure metering.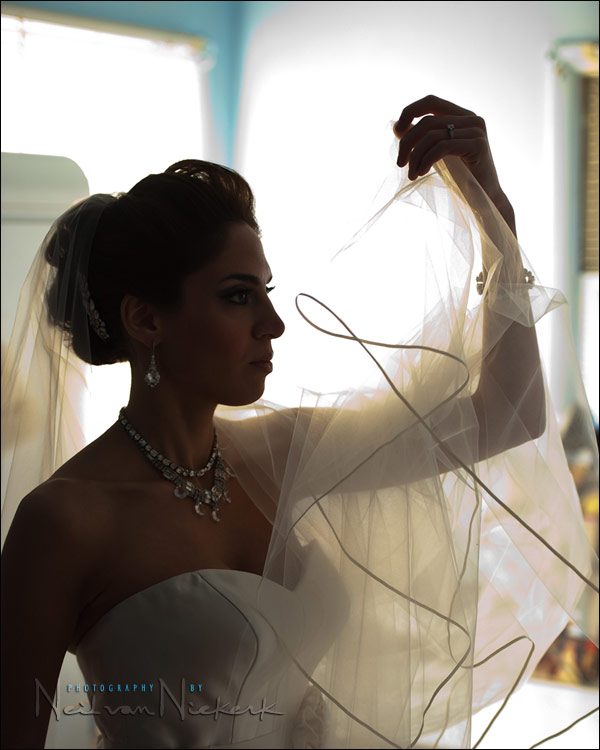 The photo at the top of the article is of Randa, whose wedding I photographed the past weekend. While finishing her preparation in the bedroom, I noticed a gesture she made as she tried to control the veil … but I also knew that if I exposed correctly for her as my subject, the background would melt away.  So we played with the idea for a minute.
This comparative photo in the sequence, is with the exposure pulled down by 3 stops with the RAW file. That will give you an idea of what the background would look like. Not bad … but not as simple as I like.
Then by exposing correctly for her, the background disappeared. I also lose some detail in the veil, but I can live with that, since this image is more about the mood and the gesture than it is about exact retention of detail in the veil.
Here is the image without any post-processing. (Aside from a slight tweak of the white balance of the RAW file.)
Camera settings & photo gear (or equivalents) used
1/80  @  f/2.8  @  1600 ISO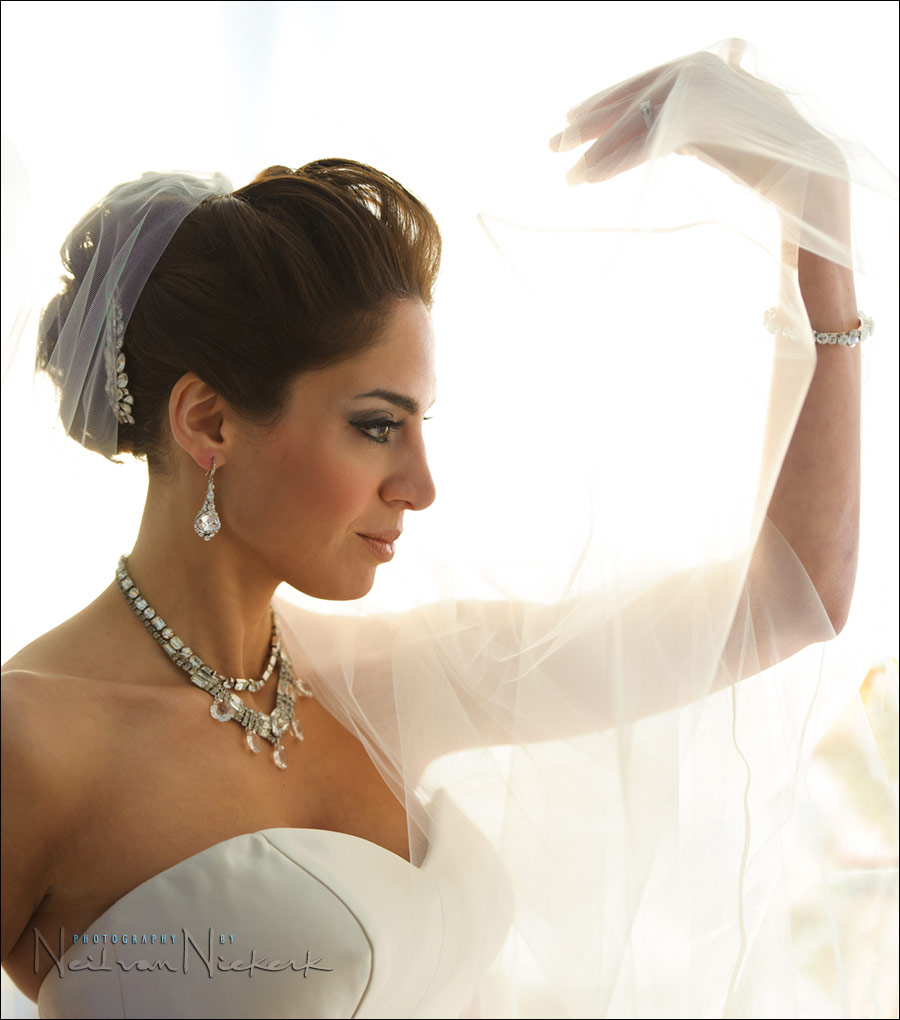 Then for the final image, shown at the start of the article, I used the Totally Rad action sets, with a mixture of presets that I named 'Vintage', that I've used before with some images. It gives the image a warm muted look that works well in this context.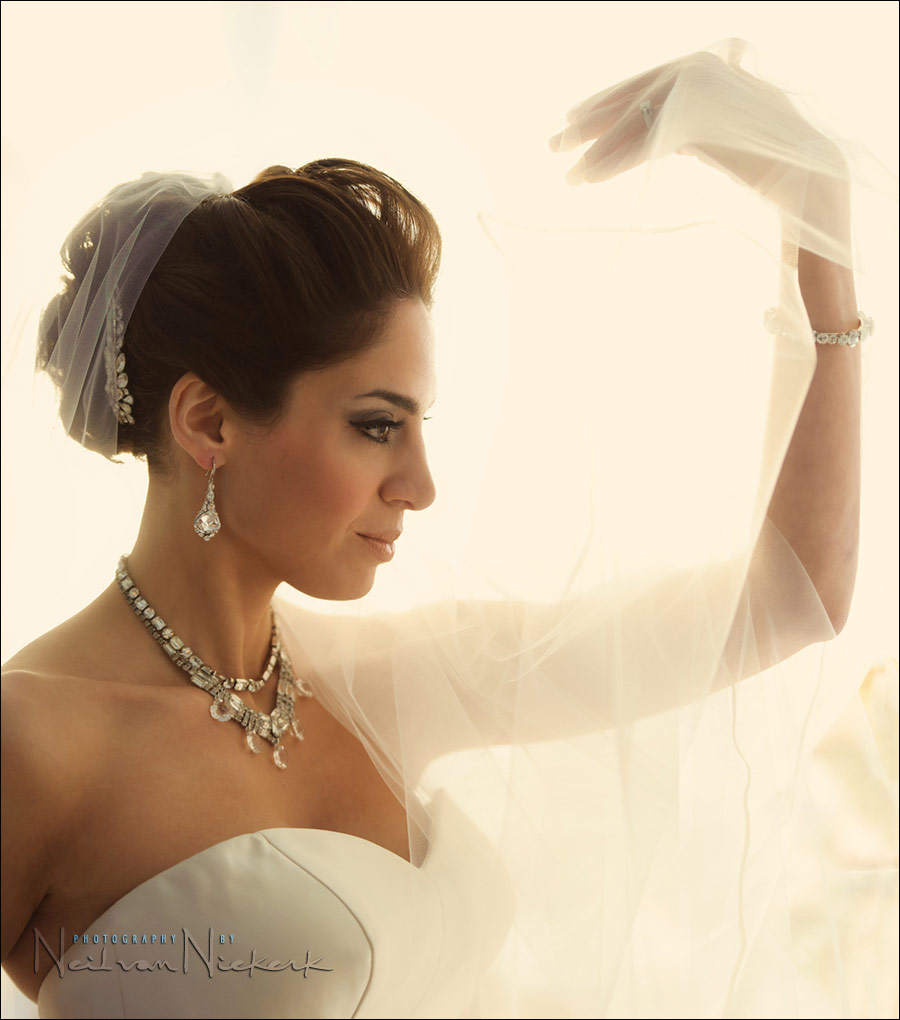 The technique is so simple, but it relies on us recognizing the potential while actually shooting.
This is exactly the technique I used when I photographed Anelisa in the shopping mall when working on the review of the Fuji X100. By exposing for my subject, I let my background blow out, giving an ethereal looking photograph.
Related articles
---