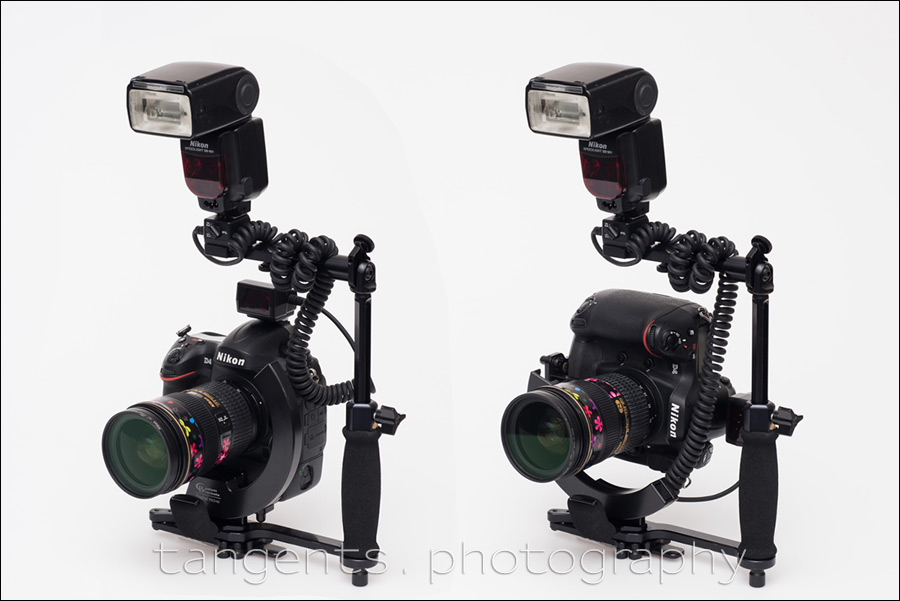 Flash brackets vs Bounce Flash
A flash bracket, such as the the Custom Brackets Pro-M rotating flash bracket (affiliate), is useful in keeping the flash's orientation above the camera & lens axis, regardless of how the camera is rotated. You can see in the photo that the camera, whether horizontal or vertical, has the flash above the camera.
The two photos below show the difference in results. On the left – if you just hold the camera vertically, with the flash in the hot-shoe, you get that sideways shadow. It is distracting. With a flash bracket, the flash shadow always falls behind your subject when you use direct flash. This is often necessary with red-carpet events, and other similar fields of  photography that doesn't allow you to finesse your lighting with off-camera flash.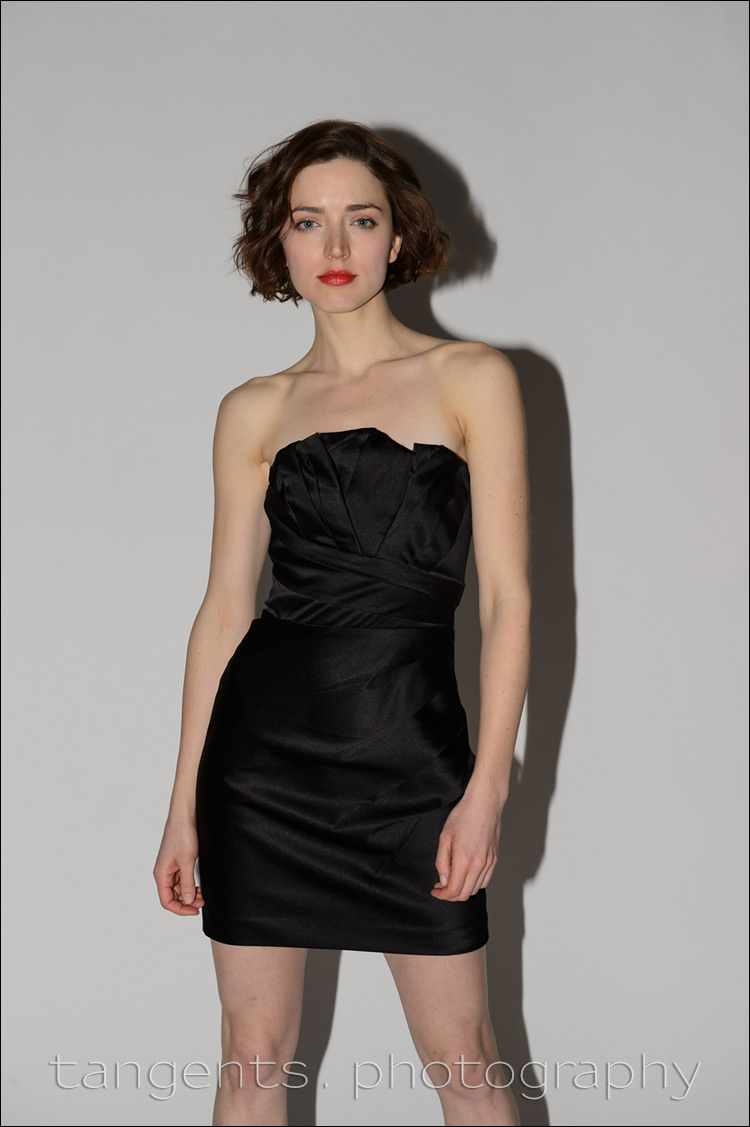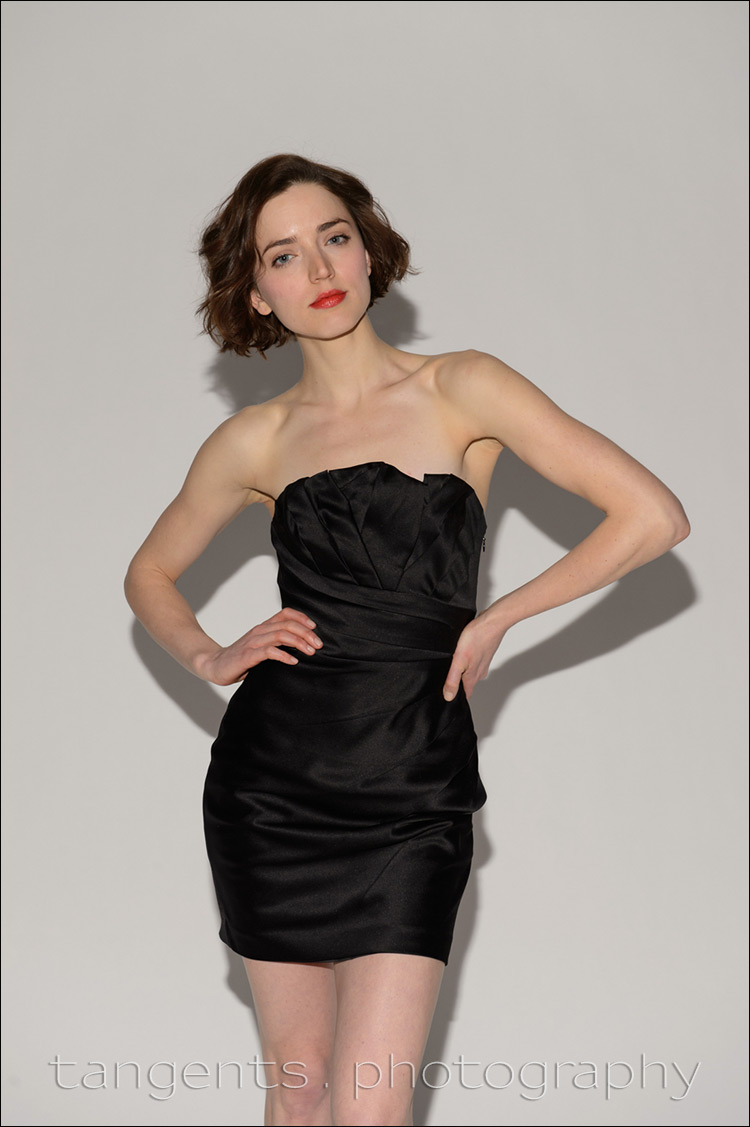 Here I purposely photographed Anelisa against a white background so that the shadows can be easily compared. Shooting with direct flash like this in the studio (or on location) is often done in Fashion photography, purported to lend a more immediate snapshot aesthetic to the photographs. Photographers like Terry Richardson made it a popular defined style, albeit with the flash closer to the lens axis.
I'm not particularly fond of this kind of look, and avoid it wherever I can. Okay, to be honest, I hate that look – especially when more flattering light could easily have been achieved.
This is where on-camera bounce flash can give much better results when working indoors. Here is the same setup, but with the flash turned around in the camera to bounce upwards and to the side of me in the large studio. To my eye, the results are far more pleasing.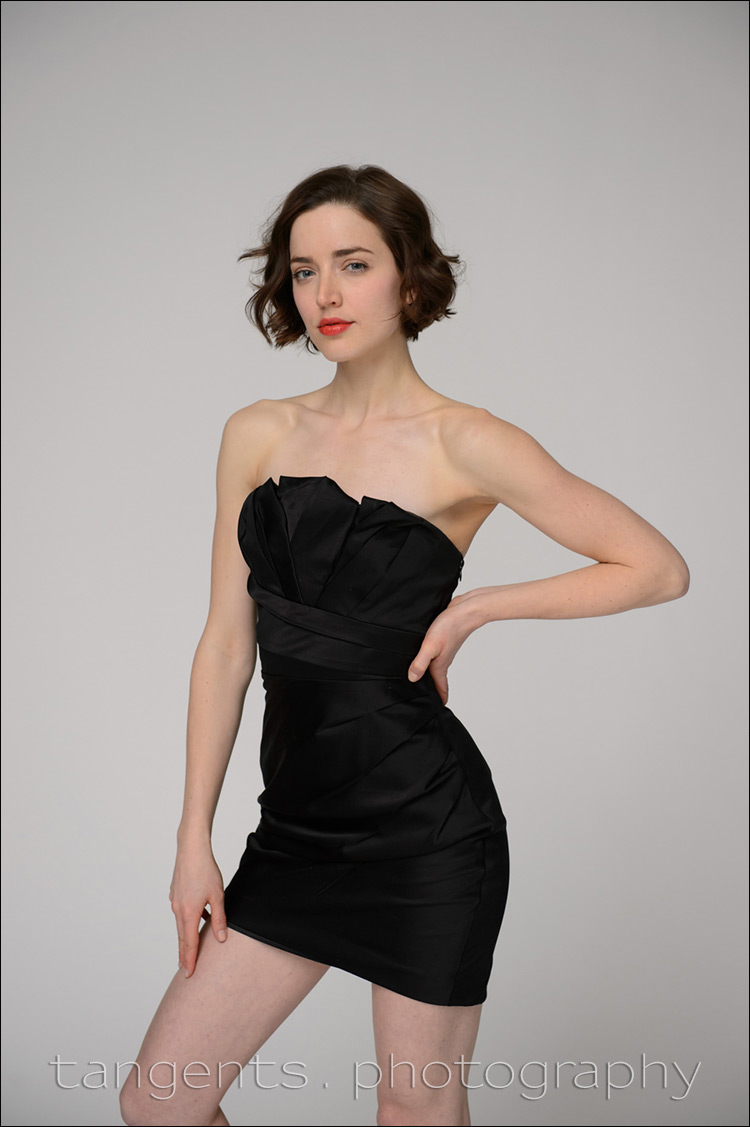 With bounce flash (and no flash modifier), there is no light thrown directly forward from the flash itself. The light is all indirect. This means there will be no noticeable shadow regardless of how my flash is positioned on top of my camera.
Here are a few tutorials covering the topic of on-camera bounce flash:
I also have this book which can be ordered via Amazon (or any other bookstore), which covers the topic thoroughly.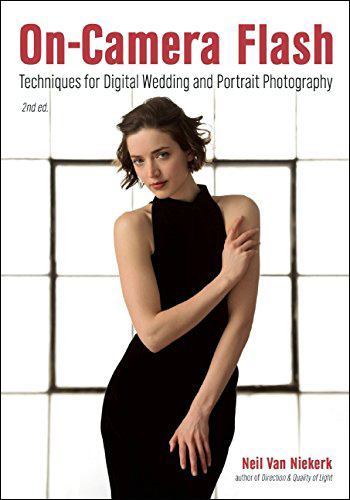 On-Camera Flash Photography – revised edition
This book is explains a cohesive and thorough approach to getting the best from your on-camera speedlight.
Particular care was taken to present it all with a logical flow that will any photographer attain a better understanding of flash photography.
You can either purchase a copy via Amazon USA or Amazon UK. Also check out the Amazon Kindle store.
Learn more about how the cover image was shot.
---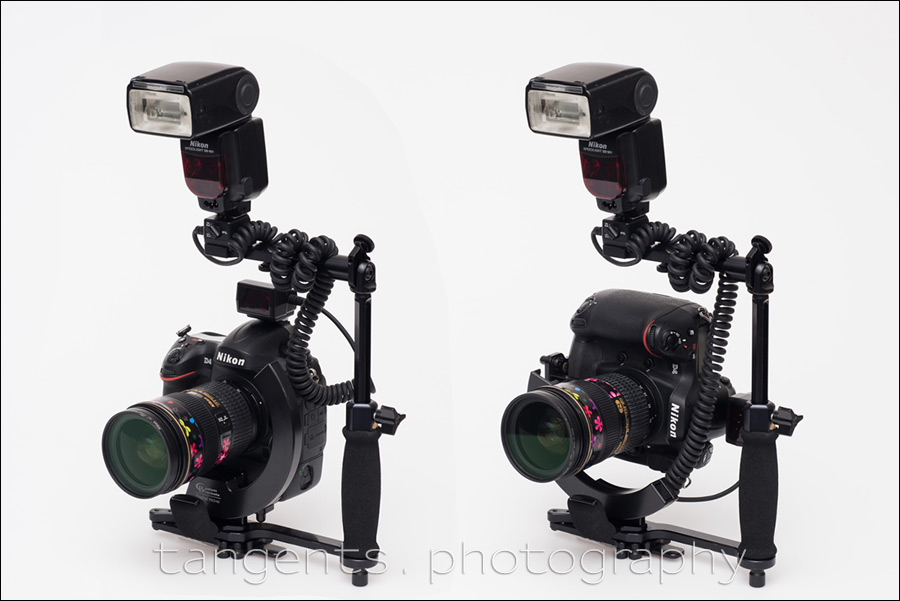 Flash brackets
The flash bracket shown at the top is the sturdy and easily adaptable Custom Brackets Pro-M rotating flash bracket (affiliate). It is bulky though. Here is a review: Custom Brackets Digital Pro-M rotating bracket kit.
Another really nice option that is much more compact, is the ProMedia Gear Boomerang flash bracket  (B&H). It has a release latch which allows you to flip the flash over. Super easy to use.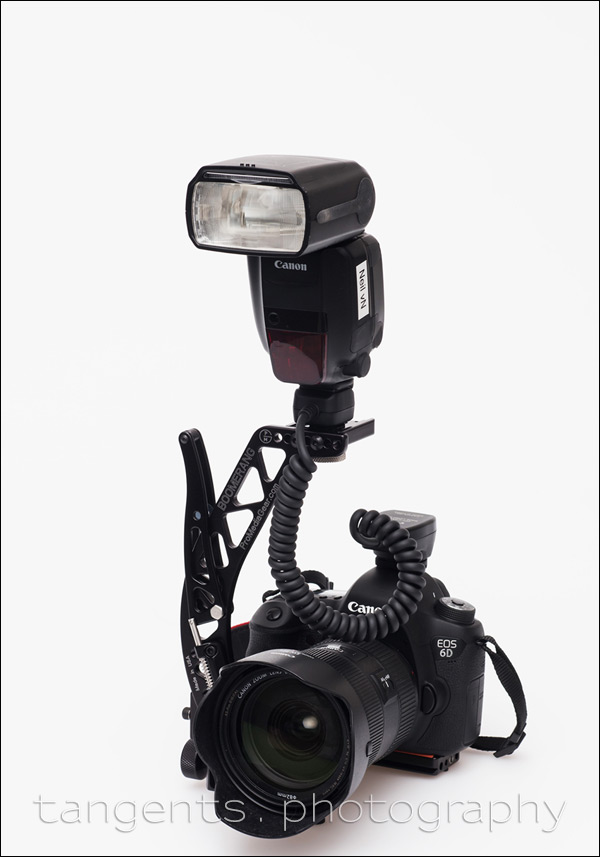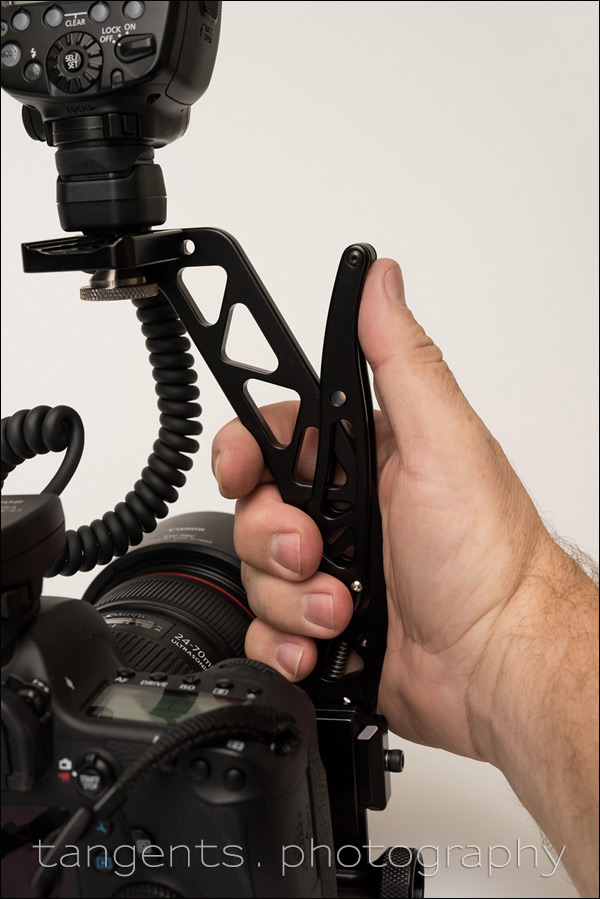 While I don't often need a flash bracket, they are a useful accessory to have. Just in case you are limited to direct on-camera flash. Where I can though, I will easily default to on-camera bounce flash.
Related articles