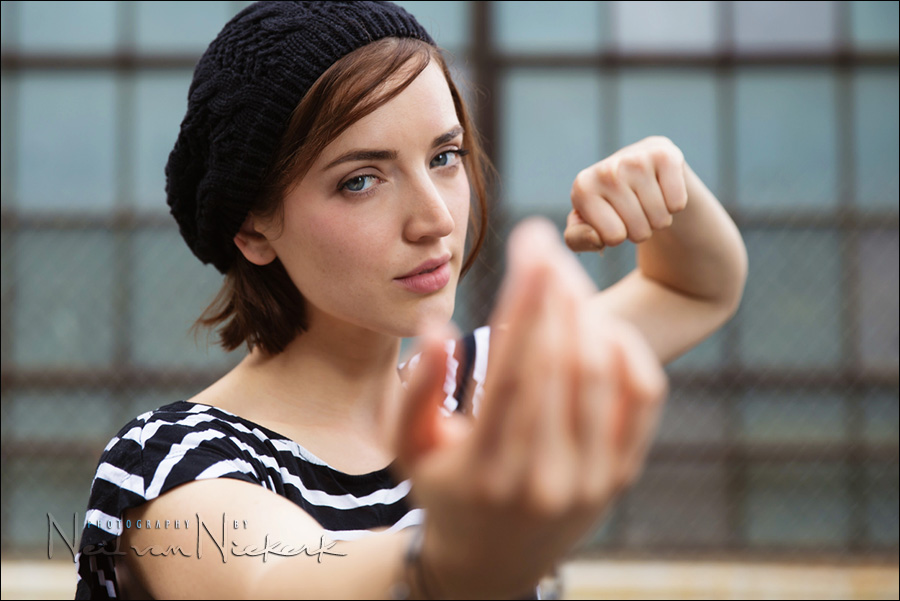 Focusing your camera – Focus modes / AF modes
The focusing modes and options can be confusing for new camera owners. The instruction manual's dry distillation of facts might also be overwhelming. Where to start? Let's break it down to the basics and make this all much easier.
The photo at the top illustrates the most essential consideration when deciding on a focusing mode – deliberate choice. I deliberately focused on her eye closest to me. Not her hand in the front or the back. Definitely not the background. I chose what I wanted most sharp in the photo. It wasn't the camera's decision. That's the key to deciding on the appropriate focusing mode for your camera – being deliberate.
With that principle in mind, we're going to step through the focusing modes available on your camera, and see which would make the best choice under various scenarios.
---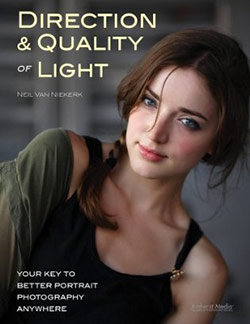 Direction & Quality of Light
I wanted to distill the essence of what we, as photographers, work with – light! Before we can truly grasp on-camera flash and off-camera flash, and really, any kind of photography, we have to be aware of the direction and quality of light. We need to observe the light that we have, and then decide how best to use it, or enhance it.
With this book, I try my best to share those "aha!" moments with you, and I do believe this book can make a difference to your photography.
The book is available on Amazon USA and Amazon UK, or can be ordered through Barnes & Nobles and other bookstores. The book is also available on the Apple iBook Store, as well as Amazon Kindle.
---
Now, before we start looking at just the focusing modes, there are three slightly inter-related aspects here that we need to consider:
A.) the actual focusing mode (such as Single or Servo / Continuous)
B.) how you initiate AF, which could either be:
– lock & hold with the shutter release, or
– AF-ON / back-button focus.
Your choice here will affect how you use Single AF mode or Continuous / Servo mode.
C.) the focus pattern you choose – how the AF sensors you selected, are grouped.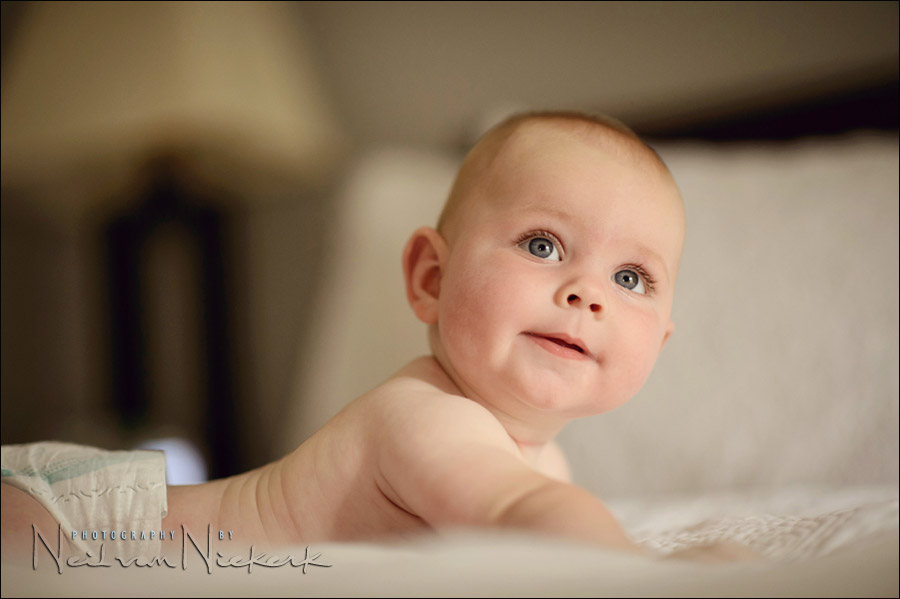 With a photo where the depth-of-field is very shallow, you need to be specific where you focus. It's being deliberate in every step of taking the photograph.
A.) Focusing modes
Regardless of which brand you use – Canon, Nikon, Sony, Fuji, Pentax or Olympus – the focusing modes can be divided into three types:
manual focus
You do all the work here in focusing the camera.
Single / One-shot focusing mode / AF-S
Best for static subjects – the camera acquires focus and locks focus.
Servo / AI Servo / Continuous focusing mode / AF-C
Best for subjects that move – the camera continuously adjusts focus.
The choice between Single and Servo / Continuous focusing modes becomes more flexible if you decide to use the Back-Button Focus method of locking focus. We'll get to that.
The grouping of the AF sensors can range from individual AF sensors, or grouped in patterns. The way the sensors are grouped, will range between makes and models. The way the AF sensors are grouped will help with how fast auto-focus is acquired, and is a separate consideration than the AF mode you will choose. In this article we will just look at the actual AF modes.
Manual focus
Of the various AF modes, manual focus is the simplest – you rotate the focus ring until focus is achieved. That's all there is to it.
Manual focus is preferred for certain types of work
– videography, where you can't have the auto-focus snap in and out in the middle of a sequence. Manual focus works best for video.
– architecture, product photography and other static subjects where you will most likely work with a tripod as well.
There are a number of in-camera assists to get accurate manual focus. You can zoom in on your camera's electronic viewfinder. There are other electronic aids such as focus peaking. You will have to see what your camera offers here if you think you'll be using manual focus.
One-shot / Single focusing mode / AF-S
With One-Shot / Single mode, the camera will acquire focus, and stop. It will lock focus as long as you keep the shutter button in. You have to initiate AF again (via the shutter button or the AF-ON button), for the camera to focus again.
This AF mode is in contrast to Servo / Continuous focusing mode, where the camera will continue to update the focus.
In Single / AF-S mode, an on-camera speedlight will emit the auto-focus assist beam. It doesn't do this for Servo / AF-C. This might be important when shooting in low light.
One-Shot / Single mode is often called Focus Priority because the shutter won't fire if the image isn't in focus. This behavior can often be changed via the specific camera's custom functions.
Servo / AI Servo / Continuous focusing mode / AF-C
This mode is ideal for sport and action, where the subject is moving. The camera will continually adjust focus to track motion. Most modern cameras have predictive AF, which allows the camera to be more accurate with the focusing of moving subjects – it more accurately "guesses" where the subject will be when the actual exposure takes place.
There is a potential side-effect to Servo / Continuous focus mode. With lower light levels, or focusing on a low-contrast subject, the camera's AF might "chatter" as it minutely adjusts the focus. This can be a problem with a static subject since the AF might be slightly out at the moment when the shutter is fired.
For portraits then, or static subjects, One-Shot / Single is most likely a better choice because the camera is more positive in its action to acquire and hold focus.
Servo / Continuous AF mode is often called Release Priority because the shutter will fire any time you push the shutter button, whether the image is in focus or not. (Again, this behavior can often be changed via the specific camera's custom functions.)  This "release priority" is what affects the camera's behavior regarding Back-Buton Focus (BBF).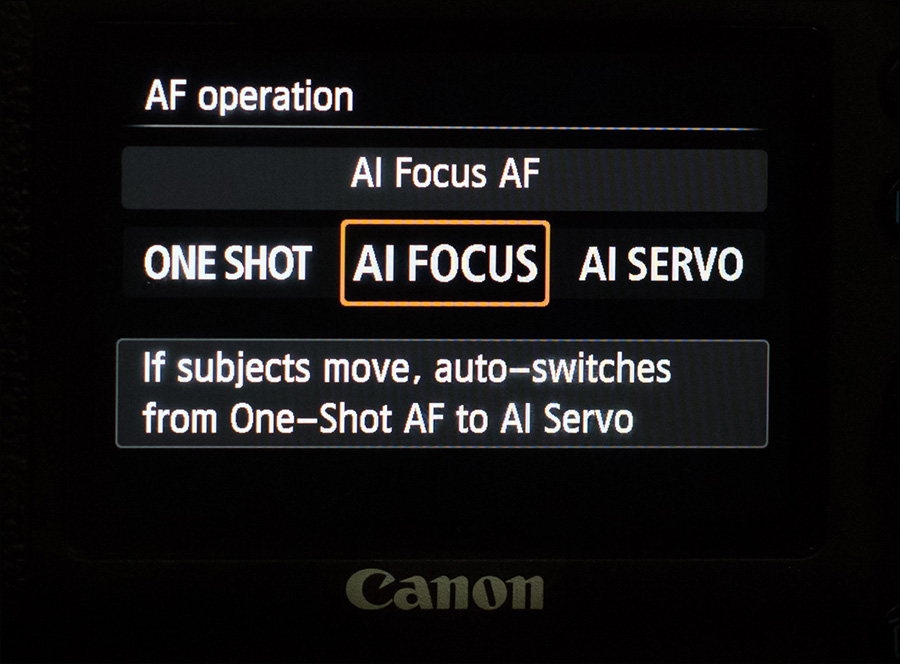 Intelligent focus / AI Focus (Canon) – Automatic / AF-A (Nikon)
This intelligent focus mode acts in One-Shot / Single mode when the camera doesn't detect movement. But as soon as there is movement, the camera switches over to Servo / Continuous.
B.) How do you initiate auto-focus / AF ?
You can lock focus with the Shutter button, or
You can lock / initiate focus with the AF-On button.
Choosing between these two ways of how you initiate and lock focus, will change which AF mode is more suited for your style of shooting.
Shutter Release 
The most well-known way of initiating and locking focus, is by half-pressing the shutter release.
The side-effect is that your focusing method is now linked to tripping the shutter. If you think about it, the timing of the moment that you're capturing, isn't really related to focusing. It's a separate action and thought-process.
Back-Button Focus (BBF) / AF-On button
You can separate these two things – focusing and tripping the shutter – by using the AF-ON button to initiate AF, and disconnecting AF from the shutter button.
You will have to check your camera's manual to find which custom functions will allow the AF-ON button to entirely assume the role of focus. This will also have the shutter button's function to only be to trip the shutter.
By enabling Back-Button Focus like this, by using the AF-ON button to be the only way to initiate AF, the way that the camera locks focus, is changed. Instead of half-pressing the shutter button, focus is now locked by letting go of the AF-ON button.
The usual way of implementing BBF is by using Servo / Continuous AF …. and then stopping & starting the AF with the AF-ON button. This way you can track action continuously, and trip the shutter as the moment arises. Or, you can shoot portraits (and non-moving subjects), by locking focus by simply releasing the AF-ON button. To explain it another way – for portraits you would initiate AF and let the camera focus, and then lock focus by letting go of the AF-ON button. The camera won't refocus again until you let it.
This has specific benefits for various types of photography.
For example, if you are photographing an event where they are handing out awards, and the recipients are standing in exactly the same spot every time, then the BBF method works very well – you don't have to re-focus every time, because the camera and lens will remain focused where you had it last time. Also, you don't have to keep your finger on the AF-Lock button, because with the BBF method, the focus is locked when you let go of the AF-ON button.
There's an elegant simplicity to using Back-Button Focus in this way. That said, I tried, but couldn't adapt to it, so I still use the shutter button to lock and hold focus.
related article: using back-button focus (BBF) on your Canon camera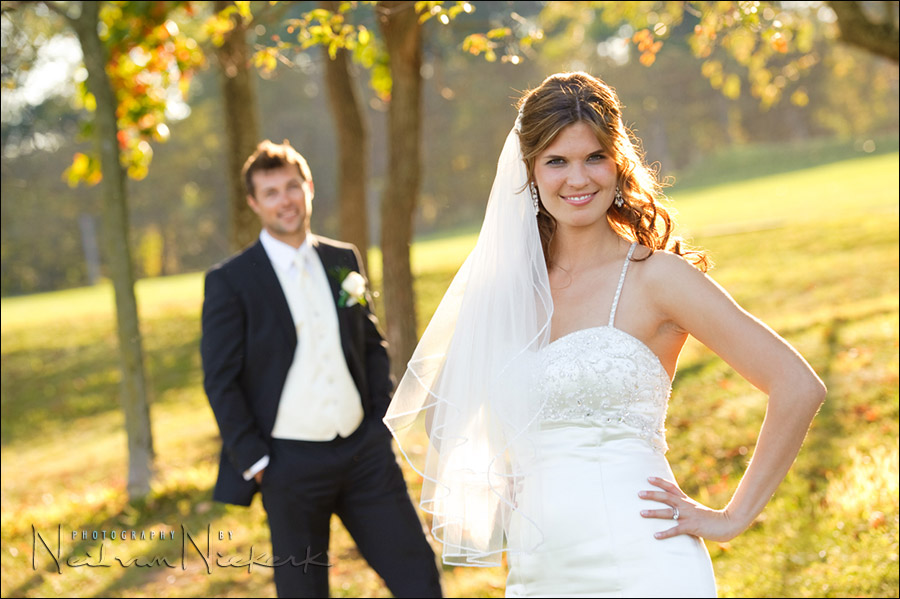 When using selective focus, it is best to use a single focusing sensor (or a small AF grouping), to be specific and consistent where you focus.
C.) Focus patterns / AF sensor groupings
Instead of using just a single AF sensor, all cameras allow the AF sensors to be grouped. How the groups are positioned, and how many sensors in a grouping, depends on your specific camera's design. For this you will have to open that manual. RTFM in this case.
How you choose the sensor or sensor groups, depends on whether the sensors are cross-type or non-cross type AF sensors.
Cross-type focus sensors can focus on horizontal lines and vertical lines. Usually only a few AF sensors in the center are of the cross-type. This will affect which AF sensors you would manually choose. The non-cross type AF sensors tend to hunt in the dark as well.
This makes off-center AF sensors less easy to use in many scenarios. Locking focus and then recomposing would then seem to be the better option. But there are problems with focus-lock & recompose as well.
Back to the idea of deliberate choice:
If you photograph action, especially where the subject has erratic movement, then a focus group is a better choice than a single AF sensor. It may also help if the camera chooses the focus pattern for you in this scenario.
For portraits though, if you allow the camera to make the decision for you regarding the focus pattern and automatic choice of AF sensors, then you are very likely going to be disappointed. You are better off using a single AF point, and choosing where you focus. Usually your subject's eyes, or eye closest to the camera.
In the photo at the top of Anelisa, if the camera was left to choose the focus group, then most likely her hand would've been in focus. Not the best choice. The decision had to be mine.
Related posts
The techie details of the main photo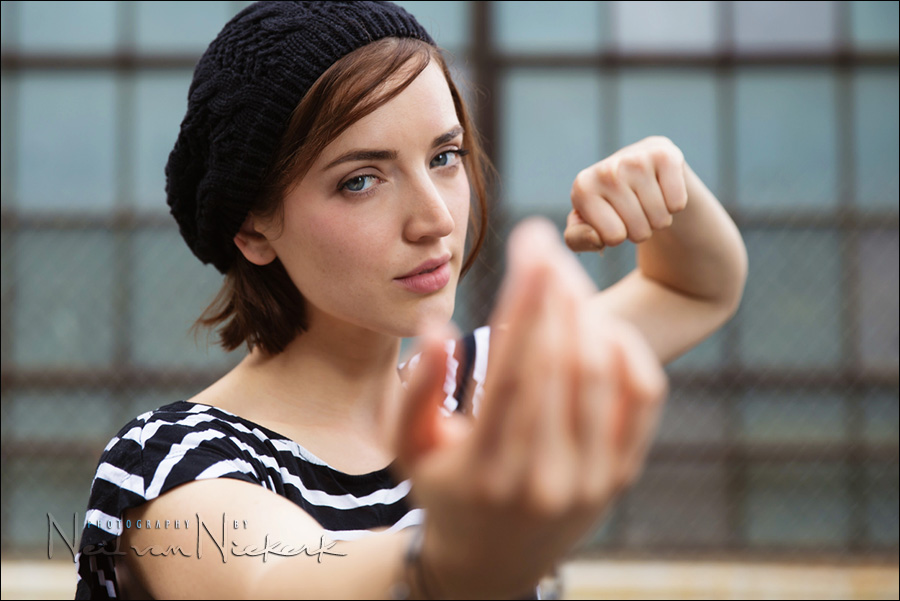 About the photo above, it was a playful idea based on Milla Jovovich's character, Leeloo, in Fifth Element. In the one scene she beckons the evil aliens closer with a jiggle of her fingertips. It's an image that stayed with me – a pivotal scene in this very enjoyable Sci-Fi movie. This is the moment everything tips over into an avalanche of crazy action.
So I posed Anelisa like this during a recent photography workshop, with the express idea of using it in an article on the auto-focus modes. The key idea here is that we don't allow the camera to decide what we focus on. We have to be deliberate about where the camera should focus.