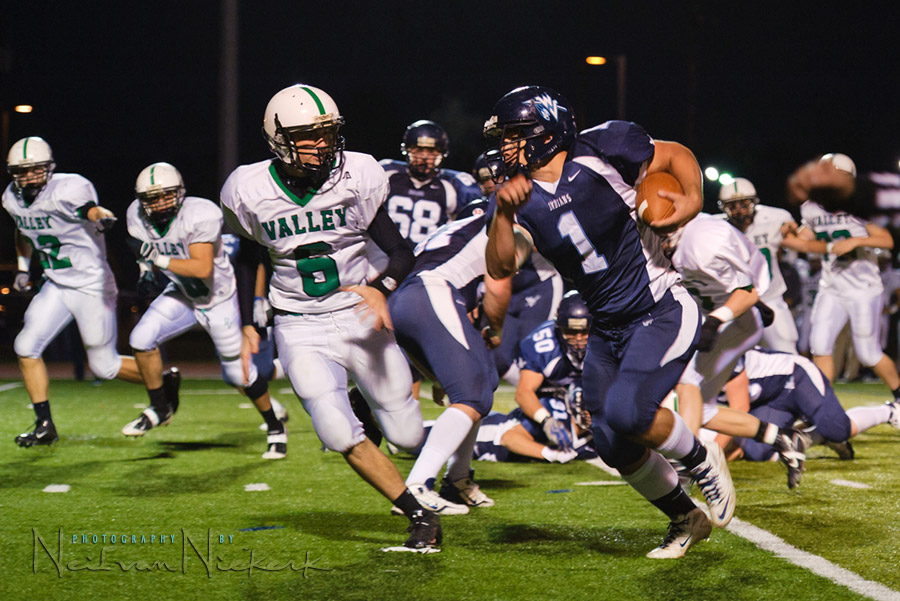 Nikon focusing modes – Nikon D300 / D700 / D3 / D3s
The current line-up of top Nikon D-SLRs offer a range of AF settings.  The combination's in settings seem daunting at first.  But with other settings on my D3 bodies, I keep it fairly simple.  Instead of flip-flopping between numerous settings, I keep it simple by generally using the AF settings in just two ways.  This depends on what whether my subject is static or moving.
First of, we're keeping manual focus out of this discussion.  If you need to focus in manual for some reason, eg, doing macro work, the choice to do so will be for obvious reasons – you're in a situation where you don't need AF, or the AF doesn't respond properly.
Then your choice of AF mode starts at the moment you decide whether you need to shoot in either Continuous-servo (AF-C) or Single-servo mode (AF-S).  This however, depends on how you use your AF-ON button / Back-Button Focus.
Back-Button Focus / AF-ON button
We need to realize that focus initiation isn't really connected to the moment that you need to trip your shutter. For example, with sport, you might track an athlete's movements, but only fire the shutter some (short) time later at the peak of action.
Generally, with a static subject, and using default settings, a photographer might only use the center AF button, since it is the most sensitive AF sensor. Then the general way of using AF would be to focus by gently touching the shutter button.  This initiates the auto-focus.  You'd keep your finger lightly on the shutter button until focus has been achieved. Keeping the shutter button lightly depressed, you'd then lock the AF setting and recompose your framing of the intended image … and then only trip the shutter.
Okay, that would be the general default way of using AF on a camera.
This however, would make a sport photographer or action photographer's life difficult, since they are photographing moving subjects. You can't lock focus and then take the shot … for your subject has surely moved by then.  So the moment you photograph action or moving subjects, it makes sense to be in the Continuous-servo (AF-C) mode.
There is a hiccup now for the action / sport / news photographer who uses the shutter button to do both functions – initiate focus AND trip the shutter.  Let me explain: let's say you're using AF-C mode, tracking movement … but then need to photograph a static subject, and need to recompose the photograph and not just have a central composition.  Now the photographer would need to change switch settings, moving from AF-C to AF-S, and then change the way to lock and hold focus. It becomes a clumsy way of working.
Instead, the vast majority of action photographers would use Back-Button Focus, ie, the AF-ON button to initiate focus … and then use the shutter button purely just to trip the shutter.  This now becomes a separate action – thumb on the AF-ON button to initiate focus, and the fore-finger on the shutter button to finally trip the shutter.
There's now an added benefit.  If the action photographer wants to hold / lock focus, they simply let go of the AF-ON button.  The camera will now not focus the lens, and the photographer can trip the shutter to take the photograph.  So with this simple change in settings, the action photographer is instantly ready for movement (AF-ON button depressed), and the moment the photographer wants to lock focus, they just let go. Beautifully simple.
However, I don't use Back-Button Focus.  I just couldn't quite adapt to it.  I use the AF-ON button to lock & hold focus when I am shooting in AF-C mode.  Beautifully simple … except that I have to flip back to AF-S mode when photographing static subjects.
There is one small gotcha with using Back-Button Focus – the Vibration Reduction (VR) function doesn't kick in with the AF-ON button, but only when the shutter button is pressed.  So you might encounter situations where the VR hasn't had time to settle before the shutter is fired. It's just something to be aware of.
Continuous-Servo (C) vs Single-Servo (S) focus modes
How you use AF-C mode versus AF-S mode will then obviously depend on whether you use Back-Button Focus (BBF).
If you use AF-C mode with Back-Button Focus, then there is less motive to use AF-S mode.
If you don't use BBF, and still prefer using AF-C primarily, then you could use the AF-ON button to lock focus.  That would work as well. But ultimately, you would then still be better off using BBF if you shoot mostly (or only) in AF C mode.
If you use AF-S mostly, then you could use BBF.  It would make sense to do so.  But not much more than just using the shutter button to initiate AF and fire the shutter.  I believe that BBF really comes into its own if Continuous-Servo mode (AF-C) is your primary focus mode.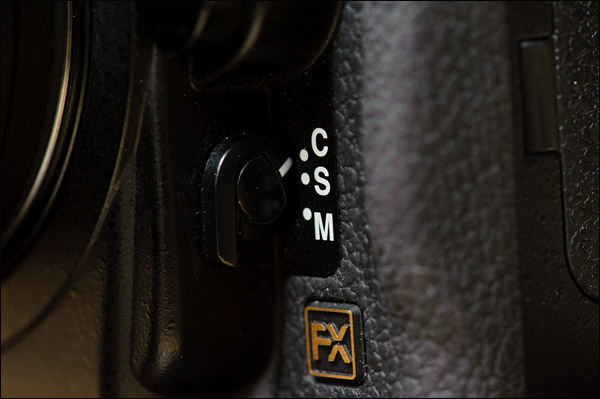 This of course brings us to …
Release priority vs Focus Priority
With Nikon D-SLRs, the defaults are:
Release Priority (custom function a1 on the Nikon D3) for AF-C.  This makes sense in that you really want the camera to be able to track focus and you can fire shots off, relying on the camera's AF technology to give you the edge here and enough in-focus images for a moving subject.  If you were to set Focus Priority, the camera would only fire once it has confirmed your subject is in focus.  That delay would mean your fast-moving subject is already out of focus again … even for a Nikon D3.
Focus Priority (custom function a2 on the Nikon D3) for AF-S.  This makes sense, in that with single-servo mode, you're most likely focusing on static subjects.  Best then to make sure your image is crisply in focus before the camera allows the shutter to be tripped.
You could swap these settings, or change them from the defaults, but this doesn't make much sense to me.
There is of course (Release + Focus) Priority as an option for custom function a1, in which the camera slows down the frame rate in AF-C mode to give the camera better chance to follow focus. This also seems a good option for those photographers who shoot a lot of action.  Your choice between Release Priority, and Release + Focus Priority will then obviously depend on your needs.
Which now  brings us to …
Auto-focus (AF) settings for Nikon cameras
AF Area Modes – Single-Point AF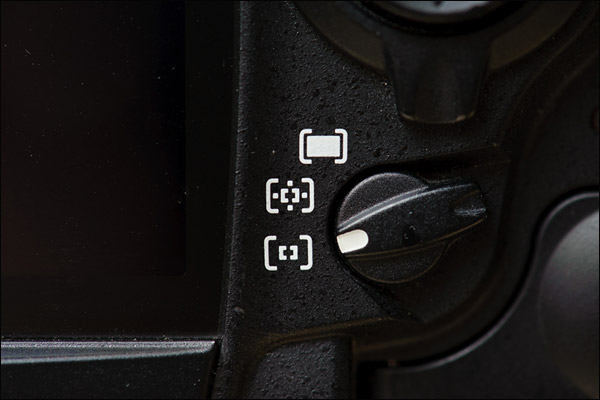 With this, the photographer manually selects the focus point.  The central AF sensors are more sensitive.  I must admit that I don't trust the outer AF sensors to give me accurate focus on the Nikon D3, and I rely heavily on the center AF sensor when focus is critical.
AF Area Modes – Dynamic Area AF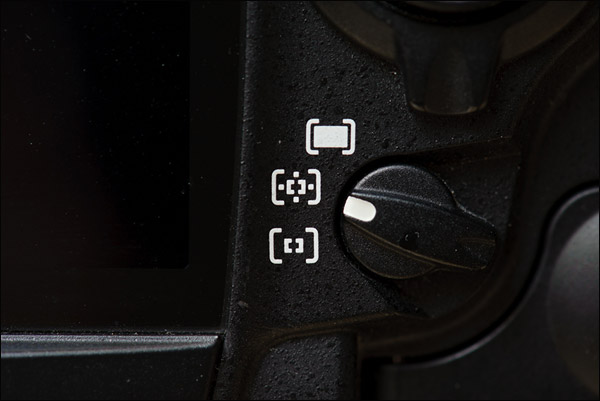 Now we're getting to the area where Nikon D3 focusing capability starts to become magical.
Via custom function a3 on the Nikon D3, you can select whether the camera uses 9, 21 or 51 AF points … or 51 points with 3D Tracking. This is where the Nikon D3 (and the other Nikon D-SLRs with 3D Tracking really shines. If you set your camera to AF-C, and have 3D Tracking enabled, your camera will jump to other AF sensors as your subject moves across the frame.  It really is quite incredible to see … and then realize the camera mostly nails it.
AF Area Modes – Auto Area AF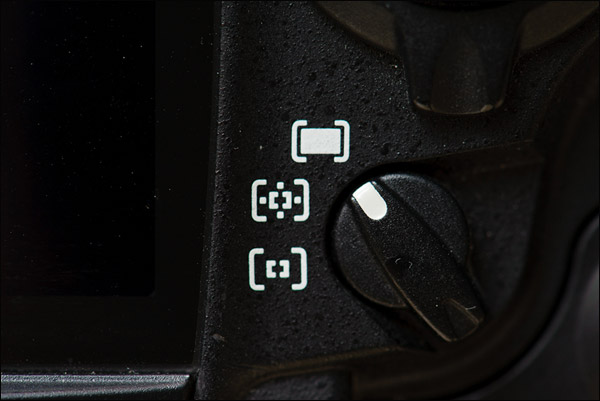 The camera is purported to distinguish human subjects from the background.  I have no reason to disbelieve the camera manual on this, but I am perhaps too much of a control freak … I like to see and control which AF point the camera is using. In AF-C mode and Auto Area AF, the camera doesn't show which AF points are used. (It does so for AF-S mode though.)
And this all finally brings us right back to …
My choice of AF settings on Nikon cameras, specifically the Nikon D3
In summary:  Even though the D3 is a camera that can be customized in an astonishing number of ways, I tend to keep my operations and functions quite simple.  Predictable.  I don't jump between numerous settings and options.  I tend to keep to one or two basic ways of working, and make sure I get a feel for how the camera works and responds with that. For example, I don't jump between exposure modes. I pretty much stay in Manual Exposure mode.  Similarly, I don't use Auto ISO. It brings in another variation in my controls.
In the same way, I mostly use these two auto-focus setups with the Nikon's:
Static subjects:
I'm mostly a focus-and-recompose shooter. I like AF-S (Single-Servo focusing mode) and the central AF sensor. I do move the AF sensor to the other sensors in proximity to the central sensor .. but I mostly work in AF-S mode, and the central AF sensor.  And I use the shutter button to initiate AF and trip the shutter.  Basic settings really. I lock focus with the AF-ON button, so that I don't have to constantly refocus on a static subject.
Action & movement:
When I do photograph action of any kind, I change my camera to AF-C and the Dynamic Area AF selection, with 3D Tracking enabled via custom function a3.  Still using the shutter button to do everything. If I need to lock focus, I use the AF-ON button to hold focus.
Related articles