Here is a simple technique which some of you might already know of – shooting from the hip without looking through the viewfinder.
At weddings, when photographing the party and dancing during the reception with a wide-angle lens, I often don't hold the camera up to my eye.  Instead I rely on the infra-red beam from the speedlight to show me what the camera is focusing on.  Then, using the focus-lock-and-hold method, I keep focus and reframe the shot if needed. This way I can shoot from the hip without looking through the viewfinder, but still have images that are well composed.
Here are a few images from recent weddings I photographed:
(None of them were cropped to post them here.)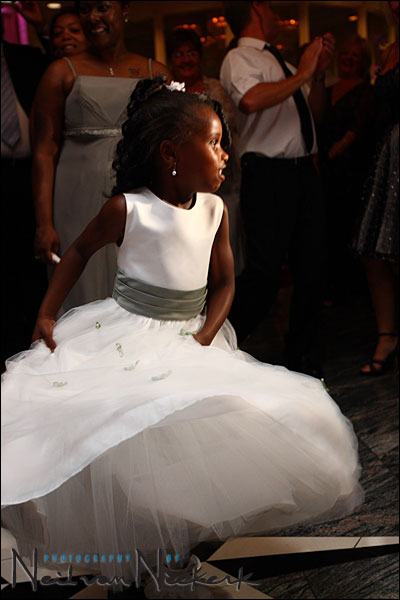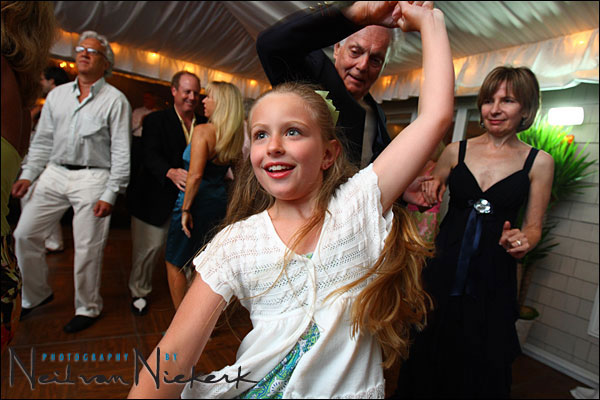 When moving between the guests like that, it is imperative that I don't annoy anyone by blasting flash in their faces.  This is a large part of the decision why I use this particular method to bounce my flash – using a piece of black foam to flag my speedlight.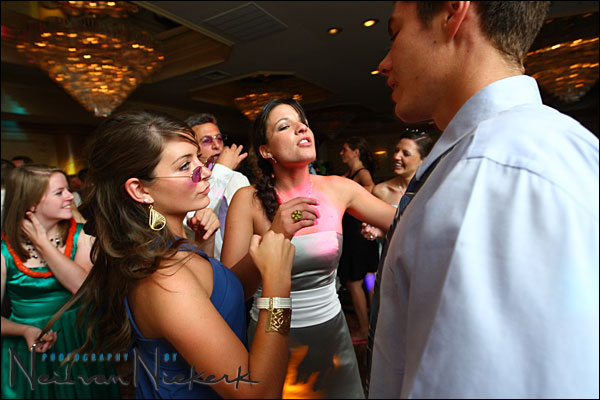 At the same time also note in this image above, that there was no dodging and burning – yet, the lighting on the guests dancing here is quite even on a number of planes. And the guy in the foreground isn't more brightly lit than the girls he is dancing with.
.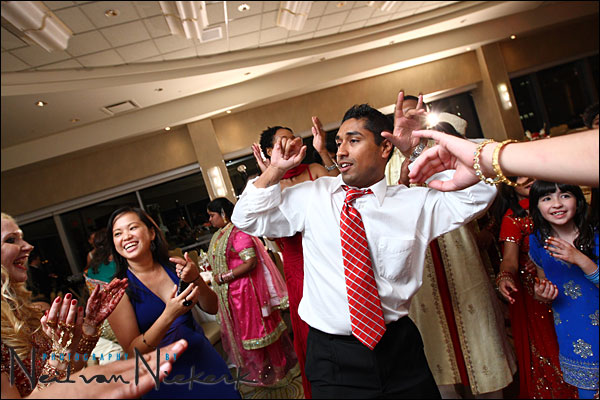 .
Of course, it is the same technique when holding my camera overhead.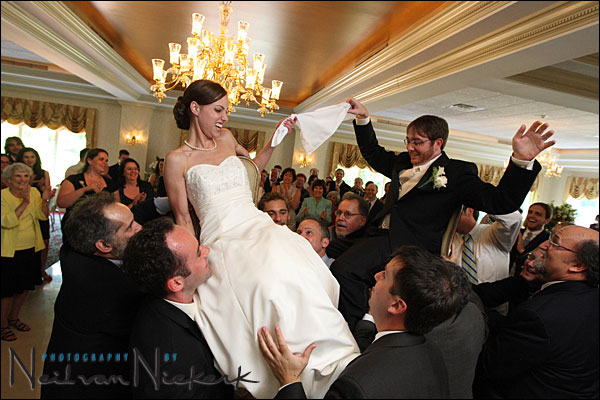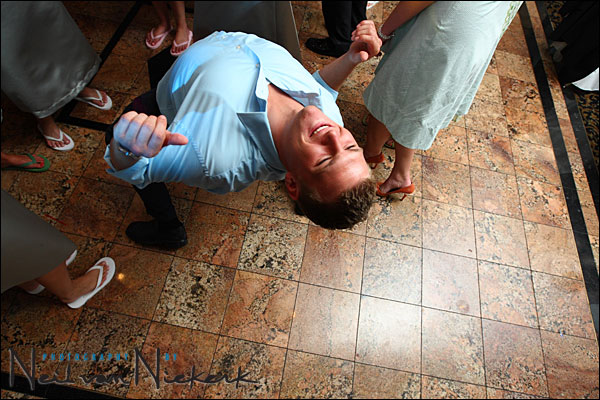 .
It isn't simply a matter of hoping for the best and blindly firing away – with a bit of practice there is actually a fair measure of accuracy here in framing the images even when not looking through the viewfinder.
---