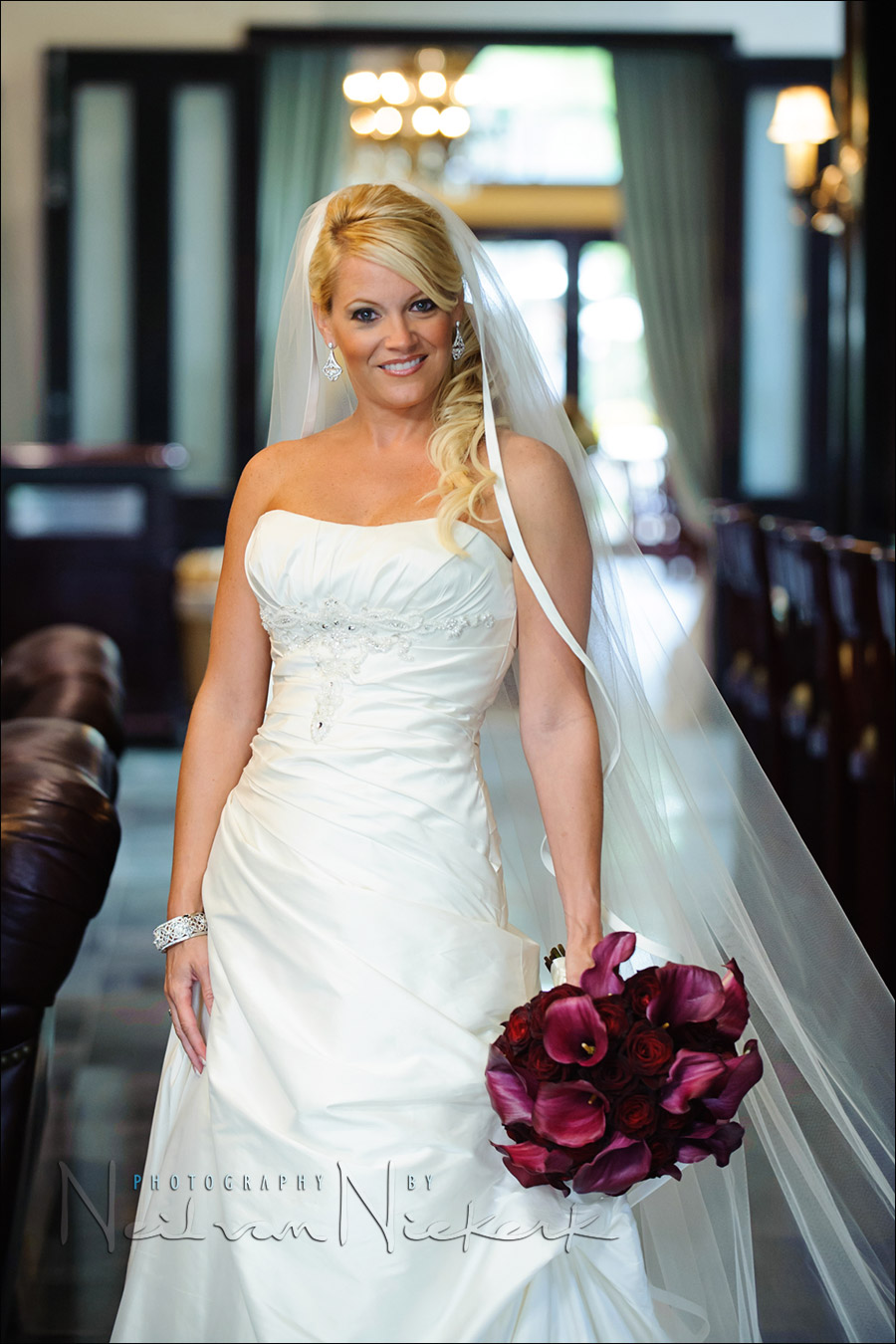 How much flash exposure compensation?
With the recent posts on lighting the formal wedding photos with bounce flash, the question came up, "How much flash exposure compensation (FEC) was used?" (FEC) was used. (The image above is from the sequence.) I thought it would make a good separate short article on the topic.
My settings for that photograph: 1/100th @ f3.2 @ 800 ISO
and flash was bounced TTL flash.
How much FEC did I dial in?  I could answer that my FEC was +0.7 EV, but that numerical value might not contain enough real information …
For a start, you'd have to keep in mind whether you want flash as fill-flash, or as a main source of light .. or something in-between.
Also, it necessary to realize that different camera+flash combinations respond differently than other camera+flash combinations.
As an example, have a look at these articles:
– More subtle fill-flash from the Nikon SB-900;
– Comparison between the Nikon and Canon flash systems.
You'll see that in the same situation, you'd have to dial in -3 EV on the Canon 5D (with 580EX II) and -5ev on the Nikon D3 (with SB-900) to get the same results for subtle fill-flash.
So any time you're given the FEC value as part of the EXIF data with any image, you have to keep that fact into account – that different flash systems react differently. And they in turn react differently with different camera bodies.
With the D3 + SB-900, I use -0.7 EV as my default FEC when I use on-camera flash as my main source of light. With the Canon 1D mk2 and Canon 5D, I would use +0.3 EV as my default, but with the 1DmkIII, I would use 0EV as my default when flash is the dominant light source.
All of this is in addition to various other factors that influence the amount of FEC needed. These are mentioned on the page on flash exposure compensation, but let's go over some of them:
Since TTL flash is an automatic metering mode, there are a number of things to keep in in mind when considering how much FEC might required for correct exposure:
– the tonality of your subject / scene,
– how you compose your image,
– whether your subject is central or off-center,
– how large your subject is in your frame,
– how strong the back-lighting is.
With the sequence of photographs of the bride,  I had to keep in mind that the white dress will fool the camera's flash metering system.  Since the composition is quite straightforward, that wouldn't have much of an effect on the TTL exposure, even with me pulling back the zoom for wider shots, or zoom in tighter.  But the white dress and back-lighting would have a definite effect.
---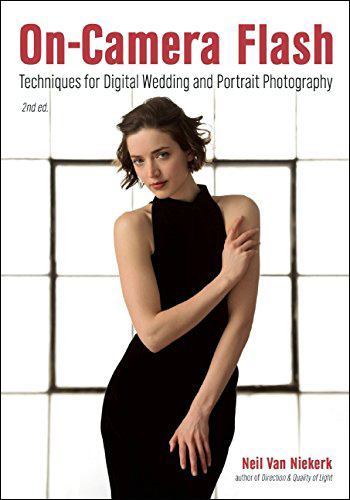 On-Camera Flash Photography – revised edition
This book is explains a cohesive and thorough approach to getting the best from your on-camera speedlight.
Particular care was taken to present it all with a logical flow that will help any photographer attain a better understanding of flash photography.
You can either purchase a copy via Amazon USA and Amazon UK, or can be ordered through Barnes & Nobles and other bookstores. The book is also available on the Apple iBook Store, as well as Amazon Kindle. Also check out the Amazon Kindle store.
Learn more about how the cover image was shot.
---
For a clear understanding of exposure metering, I would highly recommend that you read up on the Zone System.
As a quick approximation, consider that your camera's meter will try and expose for the subject+scene as a mid-tone, or try and average out what it sees, as an average of a mid-tone.  Something like block #5 in this diagram.

So if you point your camera to a scene containing predominantly lighter tones, (somewhere around blocks 7 – 8), then your camera's meter will try to expose for the scene as if it is pointed at a scene which looks like block #5. Therefore, to get correct exposure, you have to push your exposure up so that the lighter tones actually appear as lighter tones, and not darker tones.
This is where you'd use your FEC to push up your flash exposure to give you correct exposure.  Do keep in mind this is NOT the same as over-exposure.  You are exposing correctly by pushing your exposure up.
Back to the image at the top .. the bride and the white dress and backlighting would most likely be similar to blocks #7 to 8.  I now have to dial my FEC up, since my camera will try to expose for the subject+scene as a mid-tone such as block #5.   With TTL flash, you'd anticipate this since you can see your scene is darker / lighter than average, and take a test shot … and then adjust your FEC to taste further if needed.
With TTL flash, this does become an "educated guess & adjust" process .. and there is variation in exposure as you change your composition.  But I can work faster with TTL flash in certain situations than I would be able to with manual flash.
With that image, my FEC was at +0.7EV since I needed 1.3 stops more light than my usual default to keep all the tones brighter.  If I didn't dial my FEC up from my default, the image would've been under-exposed.  So I needed more flash to expose correctly.   How much flash exposure compensation do you need?  It would depend on what camera and flash you are using, and what the scenario is that you find yourself in … as well as your intended results.
Specific values for FEC might not tell you the entire story, since you need to adjust your FEC as is needed.
Related articles