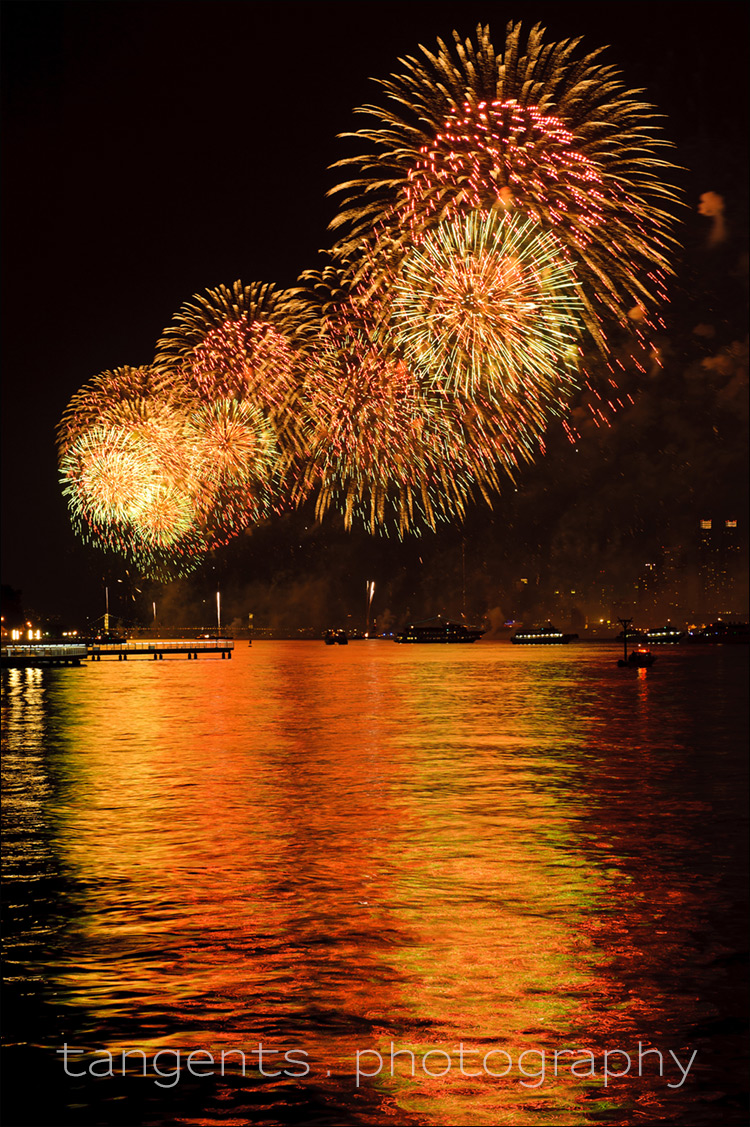 How to photograph fireworks
Braving the crowds (and insane traffic) in Hoboken, I had a good view of magnificent 4th of July fireworks display on the Hudson River, overlooking New York. From this viewpoint, Manhattan is to my right, and barely visible on the edge of the frame. I wanted to include the reflections in the water as well, since the surreal blend of colors helped anchor the intricate fireworks.
The photography technique is simplicity itself – a slow shutter speed, a low ISO and a medium aperture. In terms of photo gear – a tripod and remote release for the camera. Your lens should be wide-ish. A zoom is a terrific idea, because you might not be able to move around and change your composition. All the images here were shot with a Nikon 24-70mm f/2.8 at f/5.6 … which means you don't even need a particularly fast lens for fireworks photography.
You do need that tripod to stabilize the camera since your shutter speeds will be slow. You don't want fast shutter speeds, because then you won't get the full effect of the fireworks burst. In order not to shake the camera, the camera should be fired with a remote release (or a cable release) so that the camera doesn't move even slightly during the exposure. If you don't have a cable release, set your camera's self-timer to a really short duration – 2 seconds. But you might still mis-anticipate the burst of fireworks.
The technique extends further than this though. While I like these images, for they capture some of the magnificence of the display, what is lacking is the context – Manhattan. The classic shots of the 4th of July fireworks display, usually shows some New York landmark in the image, such as one of the easily recognized bridges. Or, the images show Manhattan's colored lights in the background. For this, I was in completely the wrong place – Hoboken. Far too low down on the Hudson to get the necessary perspective against the Manhattan skyline. Weehawken would most likely have been a better choice here. Well, there is always the next year.
Camera settings for the image above: 1/2 second @ f5.6 @ 200 ISO
However, I felt that for this image and several others, the streaks of light became too much. Too 'messy' and with less visual impact. So for the rest of the night, I changed my camera settings to:
1/4 second @ f5.6 @ 400 ISO
White Balance for all images: Daylight.  Not all images worked since the brightness of the fireworks display varied a lot! But this is where shooting a large number of images, and then picking the best afterwards, really is the best method to ensure some successful images.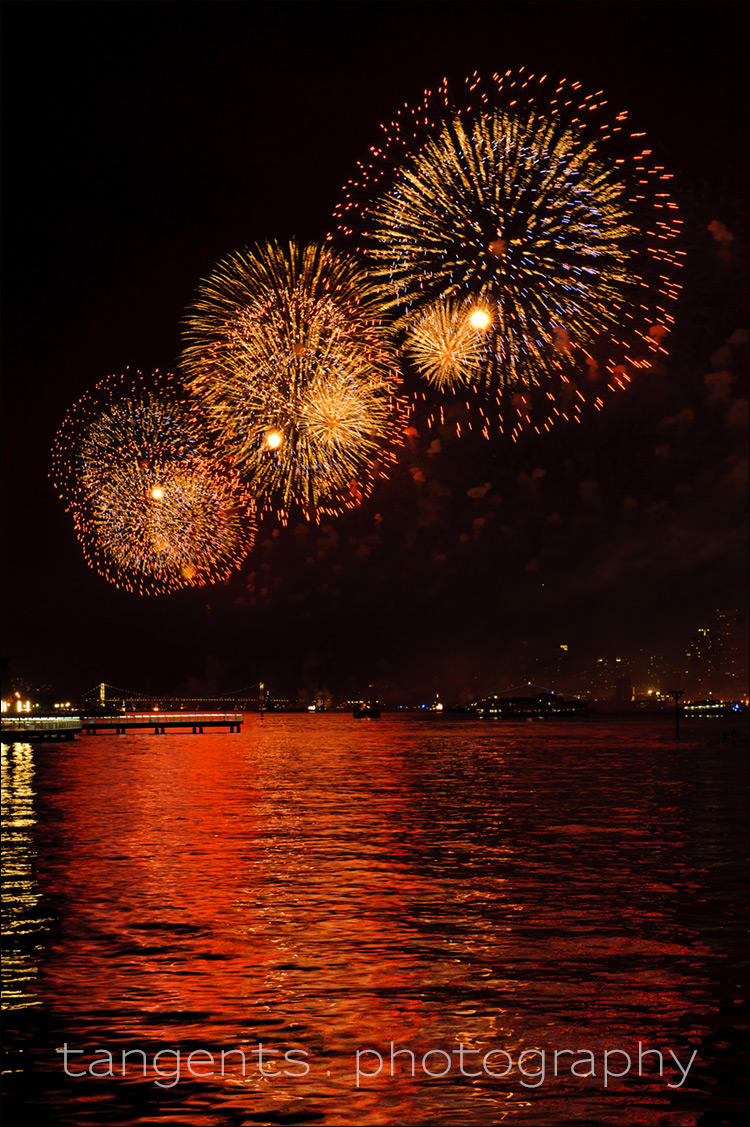 I was fascinated afterwards when the display had ended, by the pall of fireworks smoke shifting over Manhattan.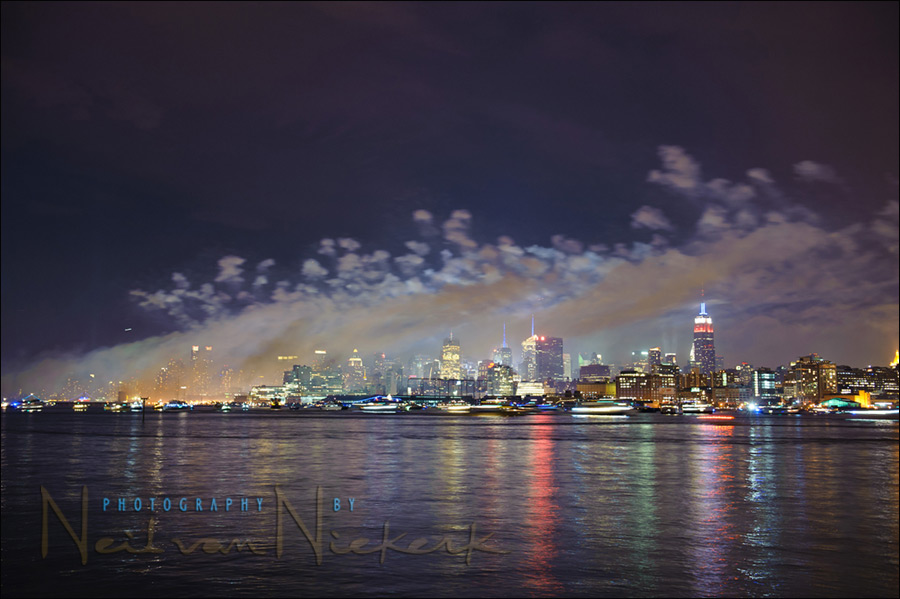 camera settings: 2 seconds @ f4 @ 400 ISO; Incandescent WB
Related articles