More spontaneous portrait photography
A friend of my daughter sent me an email with a few observations and a question, which in turn, set of a much longer train of thought about portrait photography, and making it more spontaneous. My portrait photography tends to be controlled on some levels. I don't strictly pose, but I do control the pose and the lighting and composition – while still trying to retain some spontaneous reaction from my subject.
Here's Terry's email (which was titled: Intrinsic Splendor)
I was thumbing through one of your books to brush up on something and something struck me. Do you feel that there is an intrinsic splendor to the human experience? I very much get the impression that you either think everyone is in some way a beautiful person who deserves to look good … or you at least fake it well.
Some photographers take pictures of people where others take pictures of someone's skin, their environment, and what they're wearing and you seem to be one o the former.
My reply, as often happens, ended as tangential up-in-the-air thoughts, still shaping even now, months later.
I've never consciously analyzed it on those terms … but yes, people fascinate me.
But on one level, there is a superficiality perhaps in the photography I do for myself – I prefer pretty people. The aesthetics of physical beauty.
Then again, it would be weird not to be drawn to that – beauty in all forms. Animals, nature, architecture, technology. Anything really. It would be strange not to admire the sleek design of an Apple product, or a high-end motor car, etc. This is why the Fuji X100 was such a landmark little camera with its retro design – it is just so pretty to look at.
Back to people – they do fascinate me. It is part of why HONY is a site to check out every day. The unexpected stories. But I'll have to give this some more thought.
This set off a train of thought that came up again during a long car journey with my friend Annie Sullivan. The conversation meandered around spontaneity in portrait photography – something I want to move more towards, allowing myself a style that is freer when I shoot portraits on location.
I recorded the conversation, and thought it might make an interesting conversation starter here on Tangents.
By the way, Annie took the photo that appeared as my author's photo in the updated edition of my book, On-Camera Flash Photography. The photo also made its appearance in this article: Inspiration, and overcoming fears as a photographer. It seems like we are wont to long, meandering conversations.
But before we get to that – I would like this to be a conversation that involves everyone. I'd like to hear your story – what is it that you want to change up in your own photography? What are you working towards as a photographer? How do you want to improve?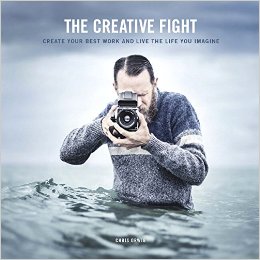 The Creative Fight, by Chris Orwig
The Creative Fight is an inspiring work-book on how to grow as a photographer.

Through 40 chapters, each ending in a set of exercises, Chris Orwig steps you through an ongoing process of growth and self-realization. He sets forth with the idea that creativity isn't just a gift for a select few, but this is available to anyone who puts in the effort to pursue the spark.

Through this book, he show you how to find meaning in your work, be inspired, and discover the life the life you imagine.
If you are curious about the premise of this book, you can order it through Amazon USA or Amazon UK.
[ This awesome book was the prize for one lucky entry.
Entries closed on Dec 03  —  Nina Campbell won this book prize. ]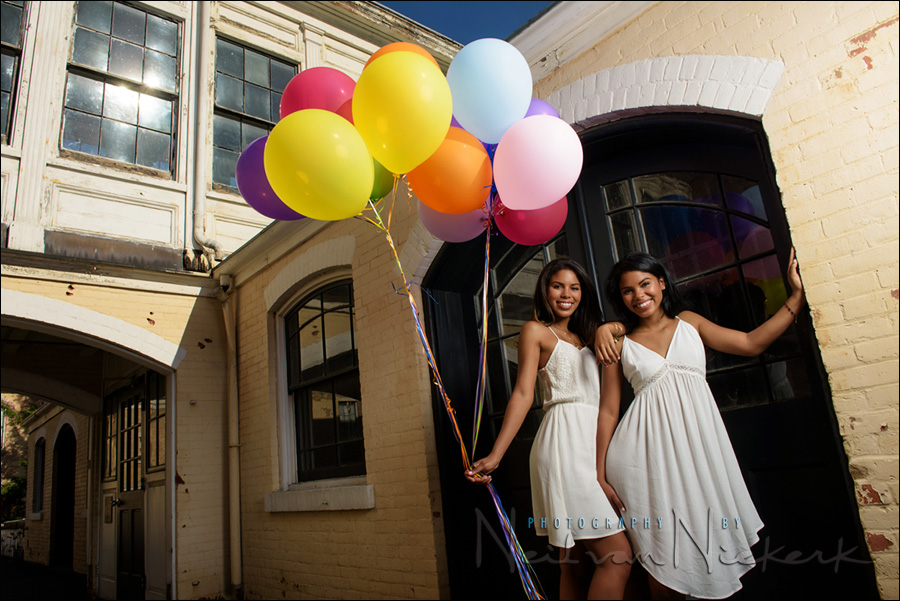 camera settings: 1/250  @ f/11  @ 100 ISO … off-camera flash
A conversation about becoming a more spontaneous photographer
I read the emails to Annie, and she replied …
Annie:  I think it is more of a technical side than it is a passion. (laughing) I think "pretty" just happens. You have a chemistry with the models you photograph – I think when you take pictures, there's not a lack of emotion, but I think it is more of a technical side than a passionate side.
Neil:  I don't like to think of it as being overly technical, but it is controlled. With the posing – even when I work with models like Anelisa and Adrienne – they know how to pose, and they are super-easy to work with – but I still adjust their pose a little bit.
Annie:  You'd rather work with someone who has that knowledge – that base.
Neil:  Yes, because it makes them more accessible, because I can improvise on what they do. In a way it is like music – the interplay between two people is like improvisation, and this becomes easier than if one person is stodgy or immobile.
Annie: But what Terry is asking is more – you're talking about "studio recording", while he is talking about "acoustic coffee-house stuff". More off-the-cuff.
Neil:  That portrait I took of Petra was unusual for me, in that it was more emotionally revealing. There's a story there, where most of the portraits I take are about the "pretty".
Annie:  … for you! This is where I think you wouldn't enjoy shooting kids or things where you can't just say "stay here, turn this way, chin up, lean forward" … because kids are running and moving around. You now have to capture something within that spontaneity.
Neil:  I could do that. I really enjoy kids, and it would be fun photographing them in a free-flow way, running around on the beach and such … but I feel intense pressure shooting for a client. They are expecting a certain baseline, and I am now concentrating hard on achieving that baseline as a minimum. To be solid, and then improvise from there. This now becomes an overriding concern for me, because I have to make sure this works. For example, I can't be on a beach for an hour, trying to photograph this magical moment of a kid running around with a balloon, with seagulls all around … and only get a frame or two.
Annie:  How do you get that then without it being false or contrived?
Neil: I would love that free-flowing energetic moment that just happens … even if it is initially set up. But you can't get to that spontaneous moment if it is so over-controlled. This isn't inherently me, being overly controlled, but it is the pressure I feel from having to deliver for a client. I can't just relax during a shoot for a client, and pick out a handful of shots. But perhaps I am not giving clients enough credit that they will understand the creative process.
Annie:  Right! Because you like to control the process. You have an expectation of a certain outcome.
Neil:  Yes, I feel like I need to control the process – the photo shoot – because it is for a client. I can't just go, "eh, it didn't work this time."
Annie:  Welcome to the photography world! This is what I have to deal with when photographing children. And it isn't really winging it, because you do know what you're doing. But when you're dealing with an uncontrolled situation, there is a lot of room for error, and yes, there is that pressure to deliver something in a constantly changing environment.
When you're photographing a child that isn't going to sit still for more than a few seconds, you have to rely on catching those moments in-between. And those moment in-between give are the emotionally connected moments you have. And I think that this is different than the chemistry you have with your subject. You have chemistry with the models you work with, and how you bounce ideas back and forth. That rhythm.
Neil:  With a model though, there is no pressure. I'm shooting for myself, or for my blog, or for portfolio. So the model will go along with the ideas. And if nothing happens during the shoot where I get great images or something inspired, that's okay. But with a client, there is the difficulty of reading their expectations at times. They might have Pinterest-y ideas. You now have to figure out what they actually want. Perhaps I should trust my own process and shoot in a more free-flowing way …
Annie:  We've talked about Street Photography before. Would you ever do that?
Neil:  If I won the lottery, and had the luxury of only shooting for myself, I would have minimalist gear, and do street photography as a lifestyle, for fun.
Annie:  Like Vivian Maier? I look at her work – she has a connection with every single person, whether they know it or not. It isn't chemistry. There's an emotional connection to the people in her images when you view her photos.
Neil:  She taps into something else where she recognizes within the frame, the individual elements that make up the composition, but at the same time the people are balanced within the frame. Not just in terms of the compositional balance, but also their expressions, and who they are.
And the beauty of her work is that she didn't just get lucky a few times, but she nailed it every time. Obviously she shot a lot, but she had a real talent. It was important too that she has this perseverance to go out and constantly shoot, and build up this massive body of work.
Annie:  She did this for no reason other than shooting for herself. Not because she was getting paid.
I think perhaps things sometimes get over-thought. I over-think. You over-think.
Neil: The ideal that I want, is some freewheeling creative spur-of-the-moment style, tapping into some cosmic energy type of thing that just channels through me … but I currently I am so far away from that. My work isn't mechanical, but it is controlled.
Annie:  It's definitely controlled.
Neil:  I tend to strip away everything to the simplest elements. I simplify the background by throwing it out of focus. Simple composition. If I look at my personal photography I did over the years, my style has gradually become even more simplified.
Annie:  Do you like photographing people?
Neil.  Obviously.
Annie:  In a controlled environment.
Neil:  Not necessarily … but that's how it turns out to be when I shoot for clients, because that's what I feel I need to do. It becomes, not quite a straight-jacket, but a recipe. I have to feel what the clients want, but I have to try and read what they want, and then deliver even better than they want.
Then, in terms of the technique, there are some thought-processes that allow me not to think about the technical side of it, but just ride on top of that, so that I can better improvise while shooting.
Annie:  Don't you think there is an emotional level that is missing because you don't have to think about the process? Because now it is second nature?
Neil:  I don't think so … I don't panic now, because I don't have to think about apertures and dials. My test shot at this point nails it. I can now connect with my subject
Annie:  Okay, I think when you ask people what they want to know about photography – people want to see how you get to the final point where things fall into place and you capture a magical moment. People would like to see how you got that. You may lose the point of how you got there, because perhaps it just happens for you at this stage.
At times, do you see something and then go back and recreate it?
Neil:  Yes, and no. For example, if I shoot in the same area with engagement sessions, I know what works. I always have this idea in mind with engagement sessions that I want to give me couple 10-12 different setups. It's a minimum target I set for myself. I don't just want to aimlessly wander around. Instead, I count off how many successful sequences I've shot … and then as I count down to the baseline I set for myself, I start to relax. I have the minimum, so now we can play around and try goofy stuff and try different compositions.
So even though I shoot in the same locations, I aim to get other images as well. I don't want a photo session to be cookie-cutter. The photos that I shoot initially, where I know they will work – that builds up the couple's confidence in themselves, and they get used to being photographed. Then I aim for more. Something different. I need to show variety on my website and blog.
Annie:  How many times do you repeat the same thing during a session? For example, with a couple, they exchange a quick kiss – do you ask them to kiss for a second time? You go oh, that was so cute, let's do it again.
Neil:  It is often better the second time, because you can now expand the expression and the gesture.
Annie:  But isn't there now the possibility that your subjects would now be over-thinking it?
Neil:  It could be. But I do think people tend to move their bodies and hands in more a conservative way if they know they are being photographed. Tiny gestures, and small movements. So I ask them to expand their movements – big gestures. Big movements. It might feel ridiculous to them, but it photographs better.
So there is that flip-side where working the second time around with an idea, works better than the original hesitant movement.
Or were you talking about the more spontaneous moment that now becomes contrived?
Annie:  Yes, it just seems that you would now lose that initial spontaneity. You won't have that same moment back.
Neil:  But if you think of a photo session with a couple – it is set up, and can't ever be entirely spontaneous and candid. The photographer, the observer, affects their behavior. So then the photographer has to nudge things forward, and keep things rolling, coming up with ideas. So there is that interaction already.
I think for a portrait to be truly spontaneous, you'd have to be observing from a distance. Then it becomes something else.
Annie:  Vivian Maier was right up there though, shooting close-up, getting in their space, and still remained candid.
Neil:  You can't do that with an engagement session couple – try and surprise them 50 or 60 times, as they remain unaware of you. Obviously this consideration – truly candid vs controlled – depends on the field of photography you're in.
Annie:  Kids are always spontaneous though. I have a formula in my mind when photographing families: little kids, little kids together, parents with the kids … and then the whole family. There's definitely a pattern or routine that I work to. But it's still different every time, no matter how I try and keep it within my control. There are so many different elements that are constantly changing.
For example, when I photograph a family in a park, I can't be carrying around lights with me everywhere. The kids are running around, and the light varies between sunlight and overcast. Control over the shoot is now out of your hands, other than changing your camera settings, your fingers flying on the dials. You have to give up that control. But I don't know that you'd like that.
Neil:  Well, I like the idea and that is where I want to move towards – more spontaneity.
Annie:  When I started doing this as a business, my friend Amanda said to me, "you have a connection with people that some photographers often lack." So there will always be something that your clients will connect to. They might like my personality, and that helps with the connection. They are drawn to the pictures because it is their family, but they might be drawn even more if they have a connection with the person who took the photos.
So I think certain photographers lack that skill, and it shows in their art. The things that they are really good at, are not people … and their photos of people have a forced feeling. Yours don't have a forced feeling – yours have a controlled feeling, which is different. People like you, and people respond to you.
Neil:  This also comes back to the work we show on our websites – we need to show work on our websites. We should always work with the idea that we need to show clients the type of work we want to shoot in the future. So with my wedding blog, the first three images at the top are usually romantic portraits. I always enjoy that part of the wedding – perhaps because I have control. But I also feel that that's where the photographer can show their specific style better, since the rest of the day is presented to you.
What would your suggestion be? Advice to move towards more spontaneous portrait photography?
Annie:  I think you just need to shoot people for fun. It doesn't necessarily mean you'd make more money doing it. But have some sessions that are not sooooo … maybe just leave your lights at home.
Neil:  There is a friend who is a performer, who I wanted to photograph this year as a longer-term project. An ongoing portrait series – a continual day-in-the-life portrait series of her, without the costumes and masks.
Annie:  Unscripted?
Neil:  Unscripted! I need to shoot unscripted.
Annie:  You do!
Neil: Because with a photo session with a couple, there is a script in a way, isn't it? Even if it is staying with ideas that I know will work.
Annie:  But you go into it, knowing what works for *you*.
Neil:  Back to that portrait of Petra – was that unscripted, yet controlled? We moved the chair closer to the light, and we angled the chair, and I used a specific lens – the 85mm.
Annie:  But I wouldn't say that was unscripted. Unscripted is a much more natural way of shooting.
Neil:  That's actually very much my style then, isn't it? Controlled.
Annie:  Yeah, very much. It works. The proof is there in your photos. But it's not always as spontaneous as it could be.
Neil:  I need to shoot a lot more spontaneously.
[ We then discussed me photographing her kids at some point in the future. ]
Annie:  Just don't have them jump, then "get back up again, shift a little this way, and jump again." I think you'll surprise yourself by letting them jump, or run or do what comes naturally to them … and allowing it to happen.
My favorite is to surprise my clients when their child is seemingly naughty for 45 minutes, yet I can show them 40 pictures of their kid smiling and looking adorable. They love the pictures and spend a million on the photographs. (We hope!)
Neil: What should my aim be? My trajectory for this?
Annie:  Lose the control, and "unscript" yourself. There's a time for the script, and there's a formula that works for you that let's you go into auto-pilot. But setting this aside, and shooting more spontaneously, will infuse the rest of your photography and help shift everything to the better ideal.
Summary
In the end, the conversation had no definitive start or end – it was just the journey. There are more conversations to be bookmarked … and if we never run out of bookmarks, that'd be fine too.
Related articles
camera settings: 1/400  @ f/1.4  @ 100 ISO … available light only