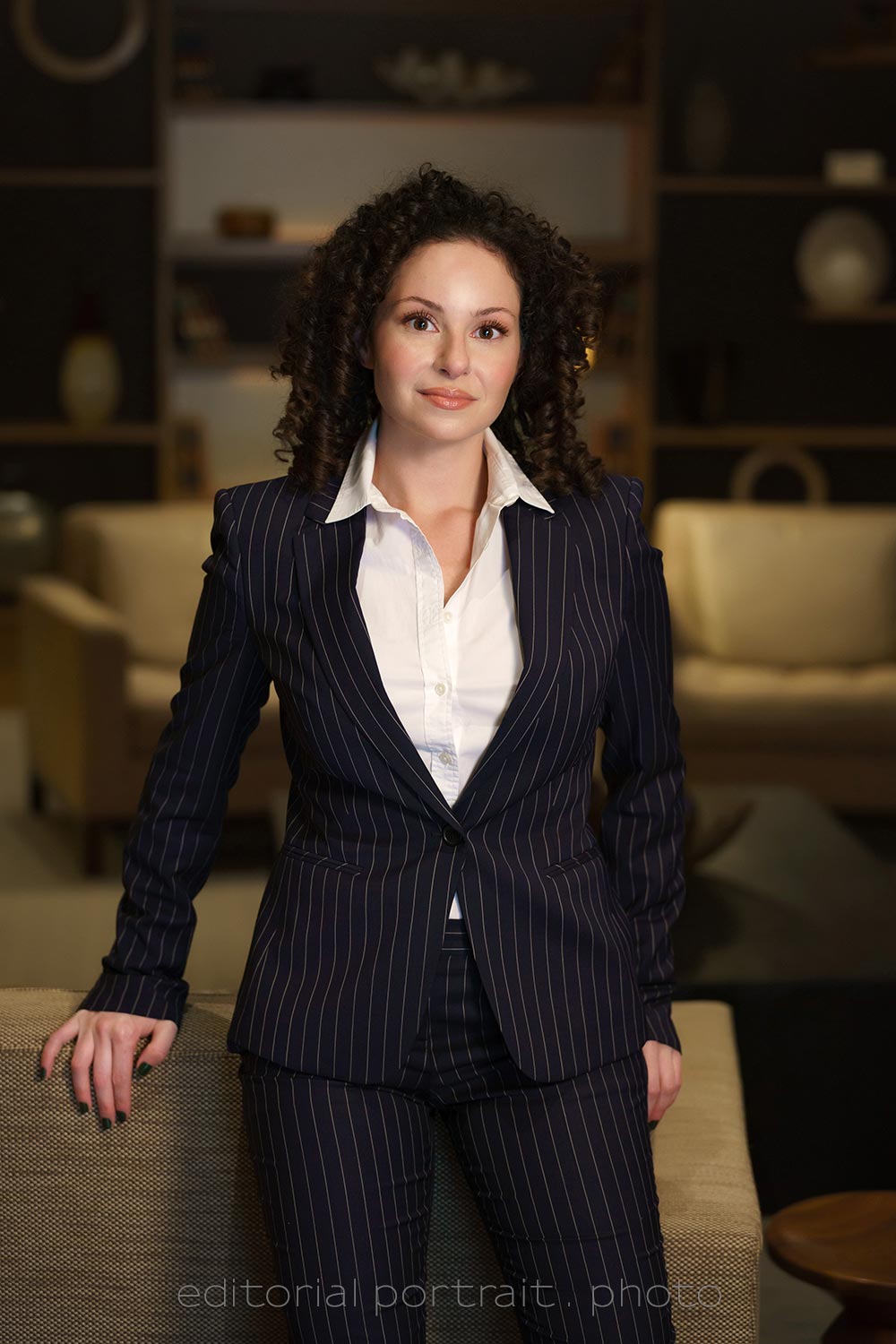 Most versatile flashes – the Profoto B10 series
With a headshot / business portrait photo session in Manhattan with Yana, we spent most of the time outside, using the New York cityscape as an out of focus background. But then we also had access the library / lounge area of the apartment complex Yana lives in.
The outdoor session was mostly the ambient light outside, with some fill-flash from an off-camera flash. The B10 was more than powerful enough to work with the existing light like that.
But then we went indoors, where the existing light was incandescent. Very warm. I also didn't need a lot of light for fill light. To match the ambience of the place, I didn't use flash, but used the video light option of my Profoto B10, with the Profoto OCF 24″ beauty dish. It allows me to change the WB as I need to, from Daylight to Incandescent.  Just perfect for matching light indoors.
There wasn't much light indoors – it was fairly low light. So I was able to set my camera to 1/100  @  f/3.2  @  1600 ISO, for correct exposure.  Then I just added the video light from the B10 (still with the softbox), to give me good light on her. Scroll down for the pull-back shot.
Camera settings & gear used with this photo session
1/100  @  f/3.2  @  1600 ISO
This is where a mirrorless camera works especially well. The camera has built-in stabilization, so I can easily handhold at 1/100 shutter speed.  Then in addition, a mirrorless camera means no mirror slap! No shutter bounce. Just the silent / electronic shutter.
Related articles