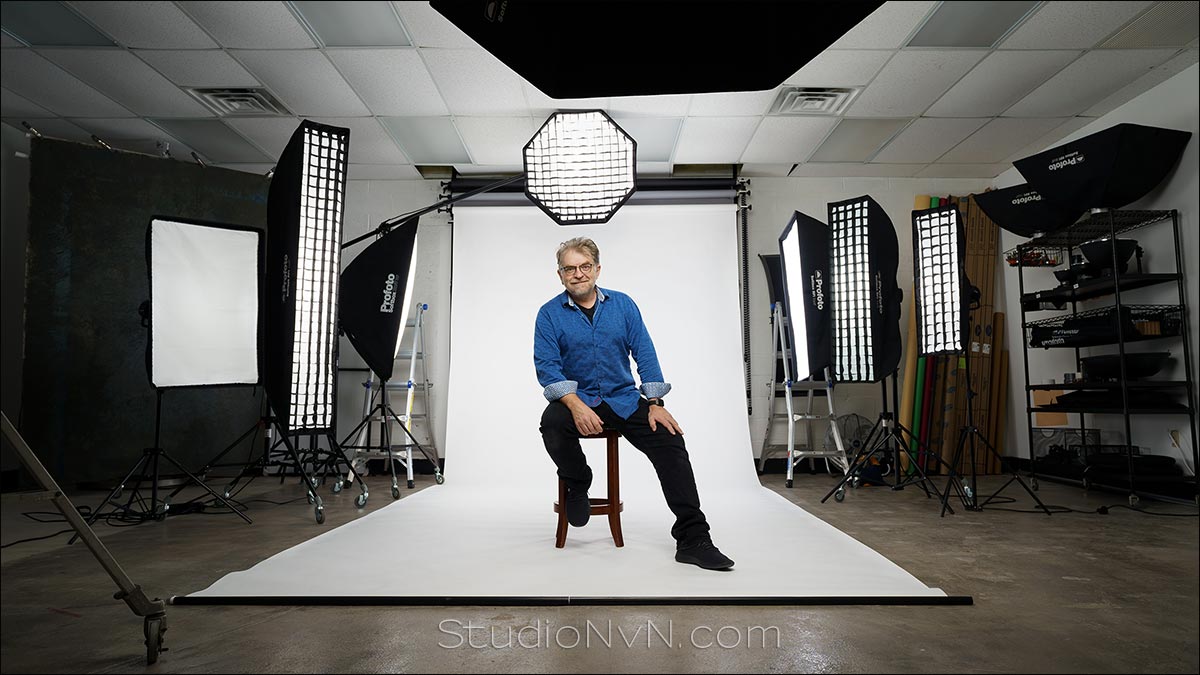 New photo studio!
Nearly 8 years ago I found a studio space in an old warehouse here in New Jersey, and transformed it over time into a full-equipped photography studio with an extensive range of Profoto lighting gear. My initial post about this — Finally, my own studio space! — will show how I started out with not much at all. It was a transformational move for me, enabling me to shift my photography career towards commercial work and studio portraits and headshots and product photography. Much of this is challenging and awkward when you work from home. Having a studio space of my own was liberating! It changed my photography and my photography business.
Eight years later, the limitations of that first place became more and more wearying — 3 flights of dingy stairs up to my studio; a freight elevator that was a bit of an "adventure"; an obscure place without a clear address.  Also, not having a private restroom in the studio. These were among the things which I felt were a real limitation, especially when it comes to the client's experience. It was just harder work impressing a client, even with a great studio, when the experience of getting there was defeating some of the positive experience the client has with me as a photographer.
Also, the 1,000 square feet place was starting to feel tighter and tighter, as I had accumulated more studio gear over the years.
With that, it was time to move on up to a better studio space … and it is official now! I have moved into my new studio!
It's larger than my previous studio, jumping up from 1,000 to 1,700 sq ft, giving me much more elbow room for myself and all the studio toys. It is easier to get to, with parking right in front of the studio. No dingy stairs or elevators. You just walk right in. The ceiling is lower than I would ideally have liked, but I can make it work — and everything else are just positives. So I made the decision.
I'm looking forward to what this next adventure might hold for me. It was both exciting and scary, especially in "these trying times", signing the lease on a new, larger (more expensive) studio space. I have been weighing the pros and cons of this decision for a few months now, and it (mostly) makes sense. Still, I am both elated and scared.
If you're local to me in NJ, or visiting the area, let me know, and come visit.
And do keep in mind that I rent out my studio to other photographers.
Related articles