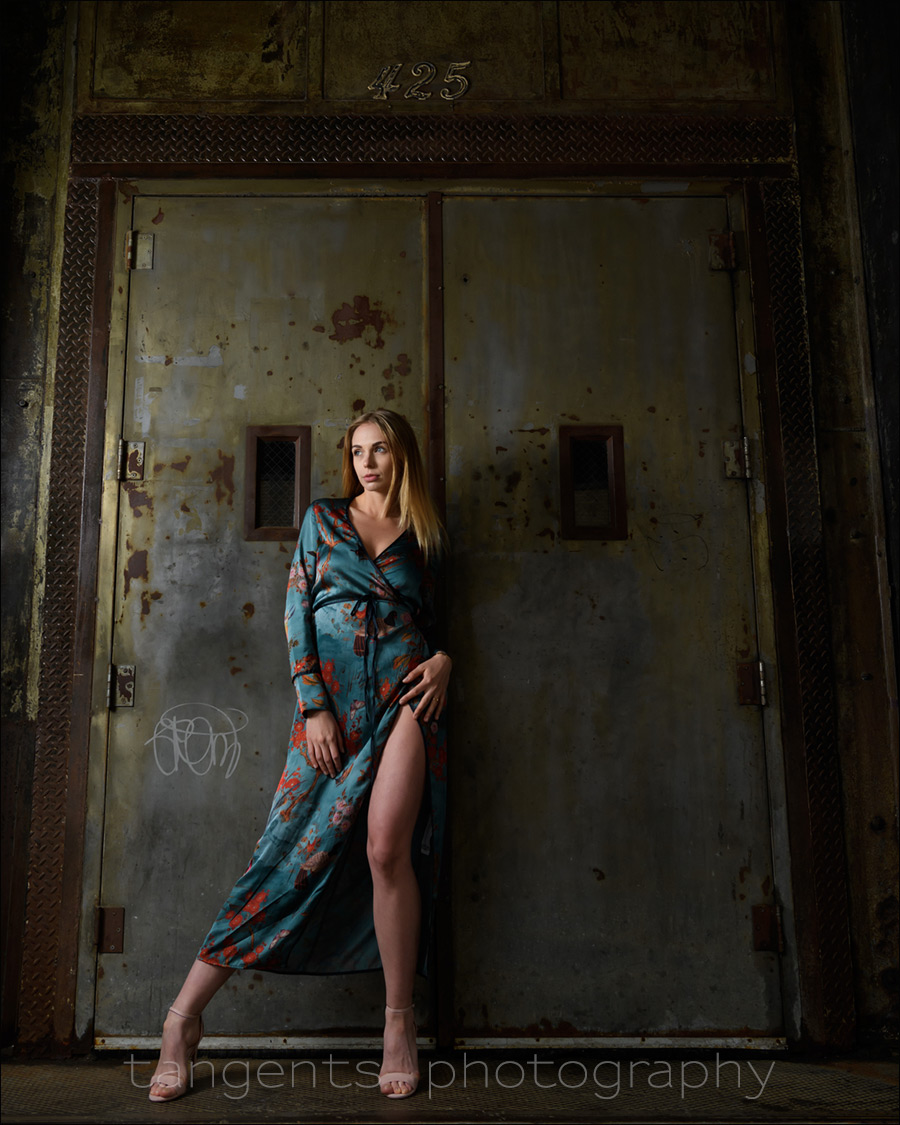 recap: New York photo walks – Meatpacking District, NYC
Our model during today's photo walk in NYC – the divine Diana Chesk. Typically for this kind of dramatic light, I under-exposed the available light somewhat, and let the Profoto B1 flash (affiliate) pick up the slack in the exposure. The softbox used here was the Profoto OCF Beauty Dish (24?)  (B&H / Amazon). It's small enough to make it easy to handle when we have to negotiate our way around, yet large enough to give soft-edged light.
The rain was coming down as a continual drizzle today, so we moved the Photo walk in New York to the Meatpacking District, instead of Columbus Circle as originally planned. There are enough awnings and covered areas to still keep shooting and have fun.
That's the entire motive behind the 2-hour photo walk – have fun, learn some, and come away with some great images.
For the Photo Walks, I bring a Profoto B1 flash, and enough triggers to cover any Nikon, Canon, or Sony shooters. Everyone gets to use their own transmitter – no sharing necessary. No tripods, and no light-stands – we have an assistant during the mini-workshop that will hold up the light and softbox. You just bring your camera and a lens or two – we travel light. And yes, I do bring along a spare Profoto B1 flash … just in case.
More details about these mini-workshops: Photo walks in NYC.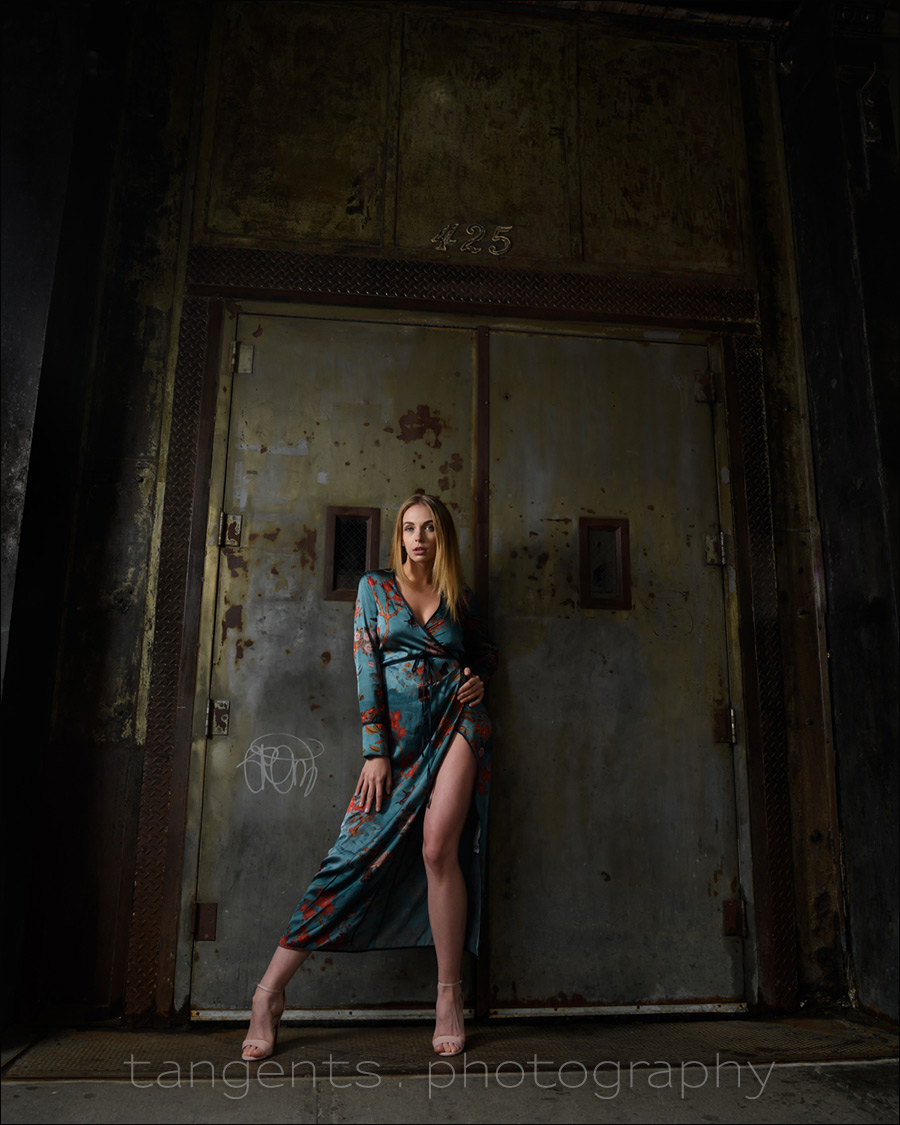 Camera and lens used for the two main images
The lighting gear used at the NYC Photo Walks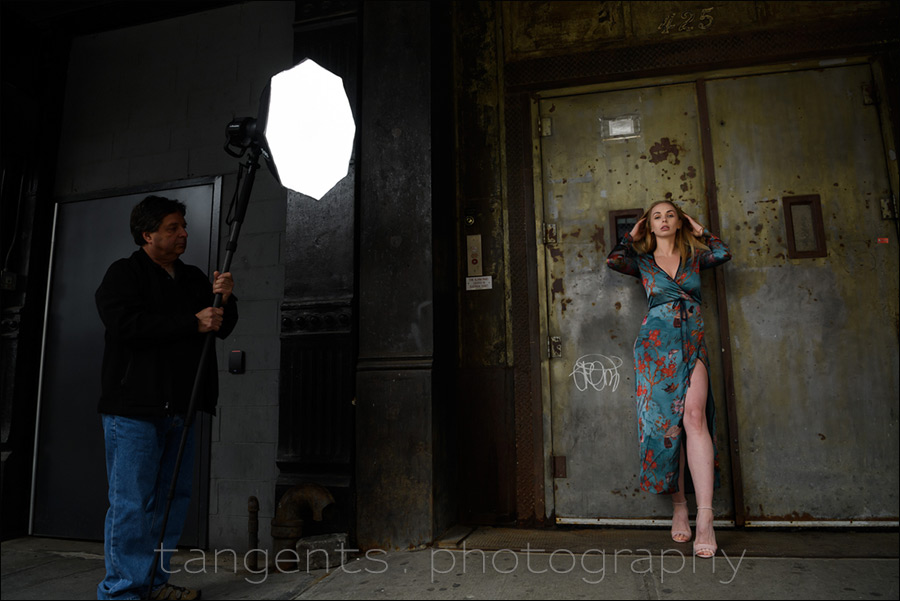 Related articles
Photography workshops