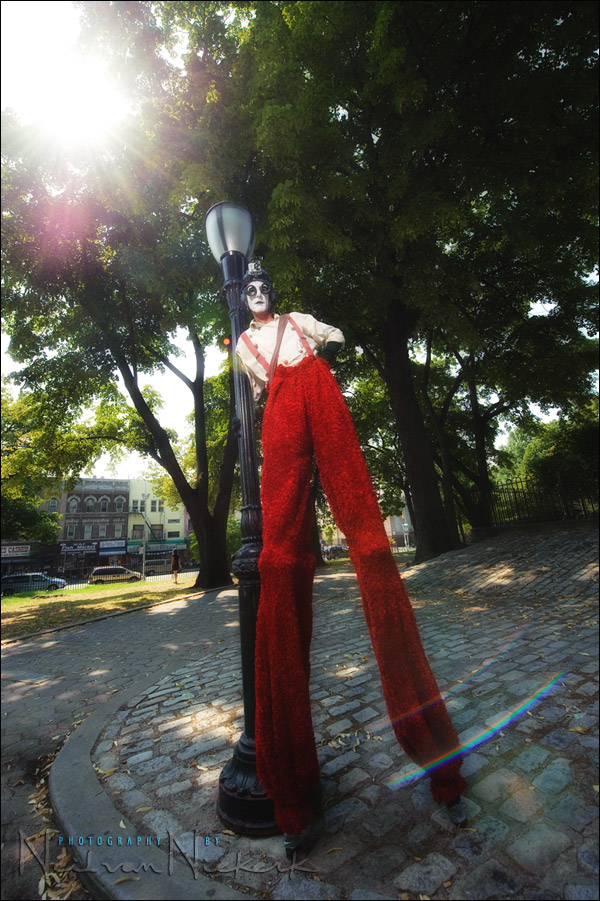 After our first, and very successful collaborative photo session with the Modern Gypsies, I was quite eager to meet up with them again. And today we had another series of photo sessions with them .. and it was one of those invigorating experiences you have working with truly talented and creative people. During the course of the day we photographed several set-ups and costumes and performers.  I will post more of these over the next few days, showing the results … but also the progression of ideas; the setting up, and some of what went on behind the scenes …
The first performer we photographed was Martin, who is amazingly adroit on his stilts.  He travels and performs across the world!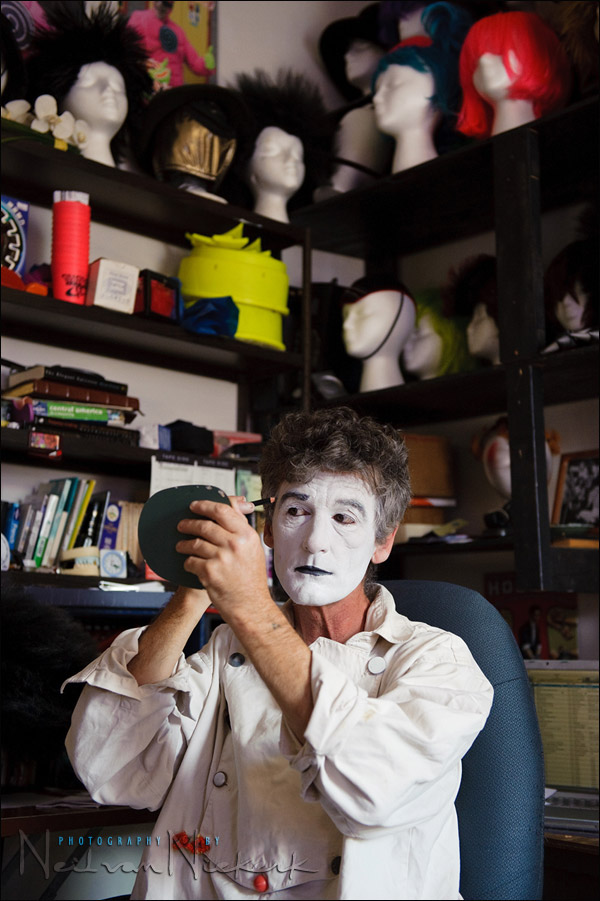 Preparation before the photo session – applying make-up.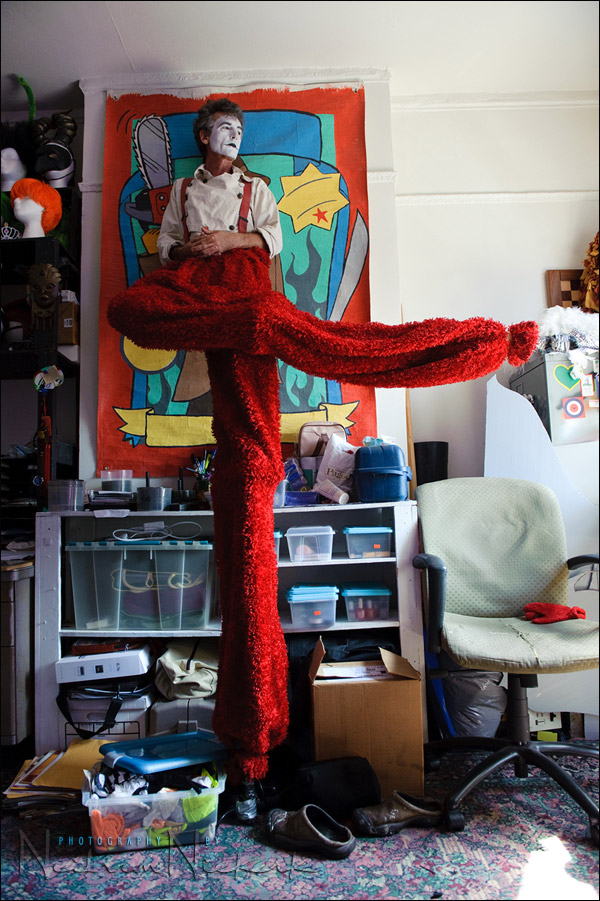 Goofing around in the apartment before hitting the streets for the photo shoot …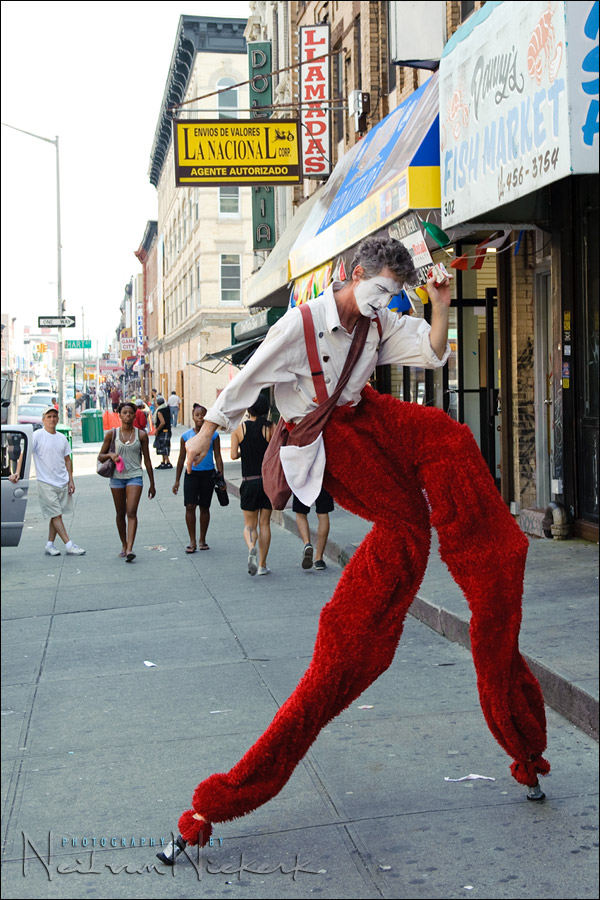 … walking towards the park where we were going to start the photo session, Martin did his signature move … copying Elvis' pose on stilts.  He would just pop into this position and hold it for a few seconds before moving on.
When we got to the park, Martin completed his costume, and then we started shooting.  I was using off-camera flash in TTL mode, triggered and controlled by my on-camera speedlight.  Since Martin was so tall on his stilts – about 11 feet tall – I opted for the Nikon 14-24mm f2.8 lens as the main lens here. But as we started shooting and working towards a few definitive shots, Martin popped into the Elvis pose again … and we heard something go 'crack!' and he went down …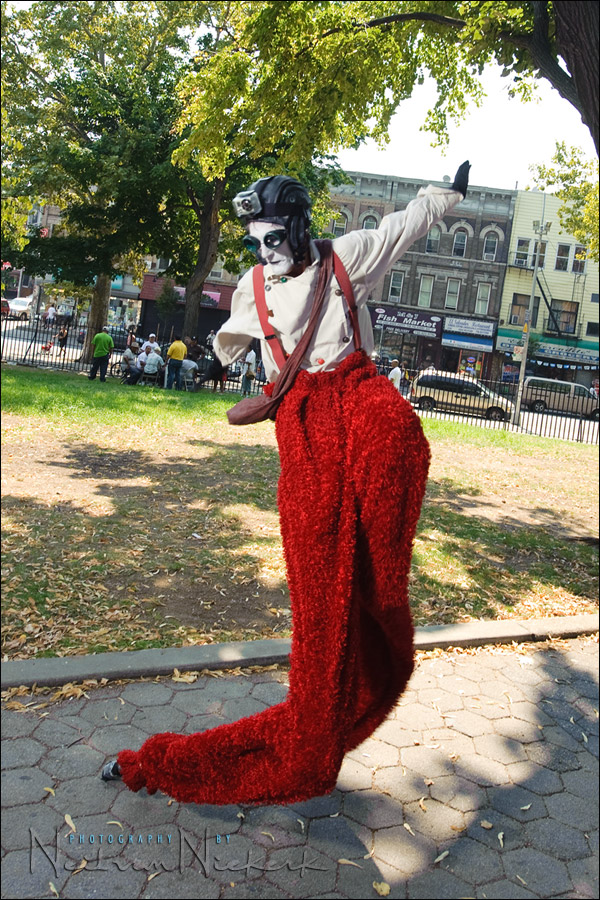 … we were all immediately concerned he was hurt or had broken a leg.
But it was his one stilt that had snapped.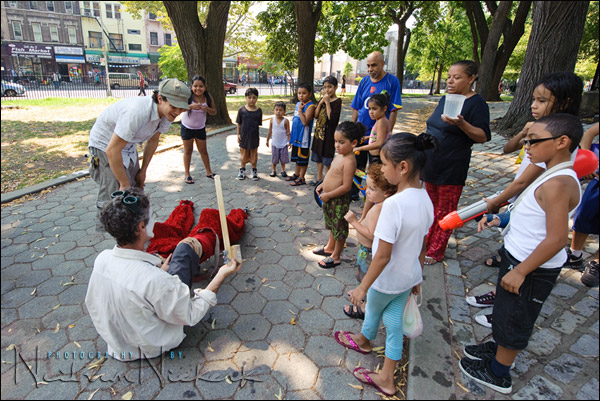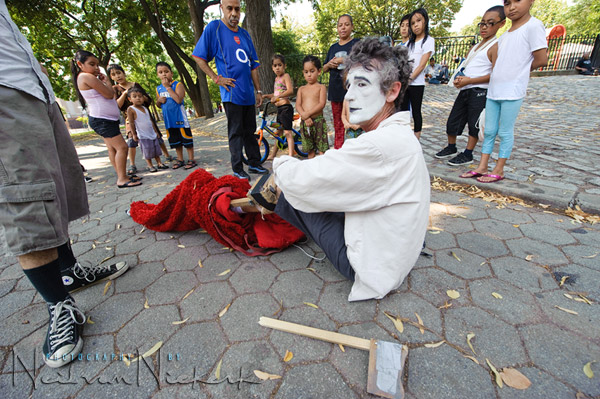 Back at the apartment he more closely inspected the problem … and then he and Michael Saab devised another pair of stilts for Martin from Michael's set.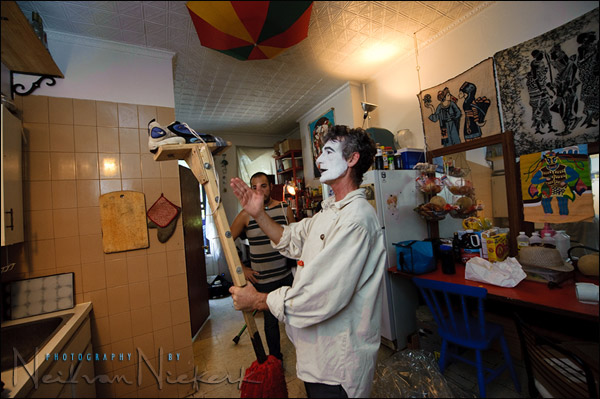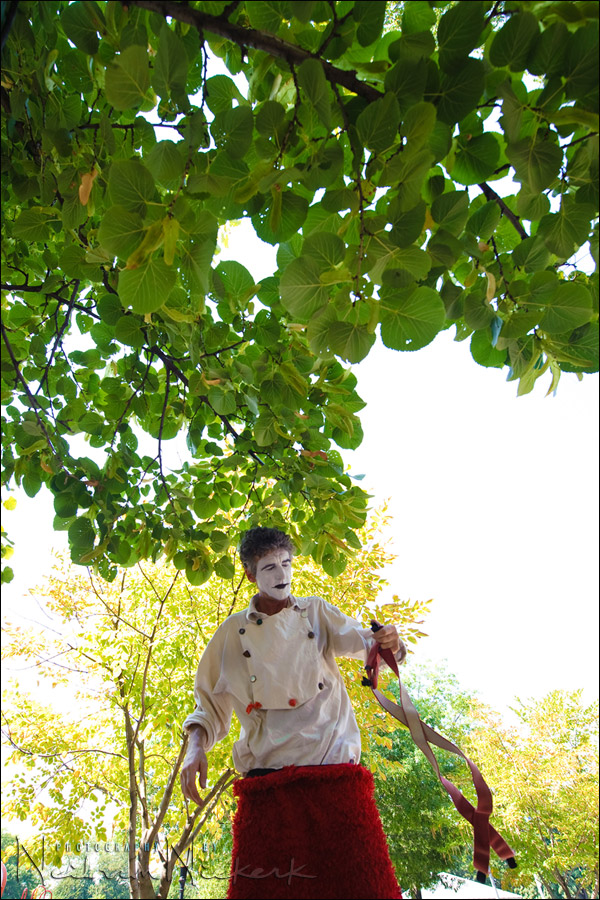 Just about ready to roll again and hit the streets …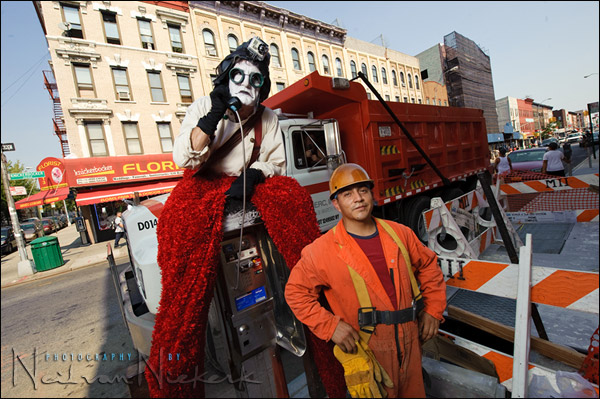 Finally, two images that I selected from where we shot in an alley.
Both these images were lit by the softbox.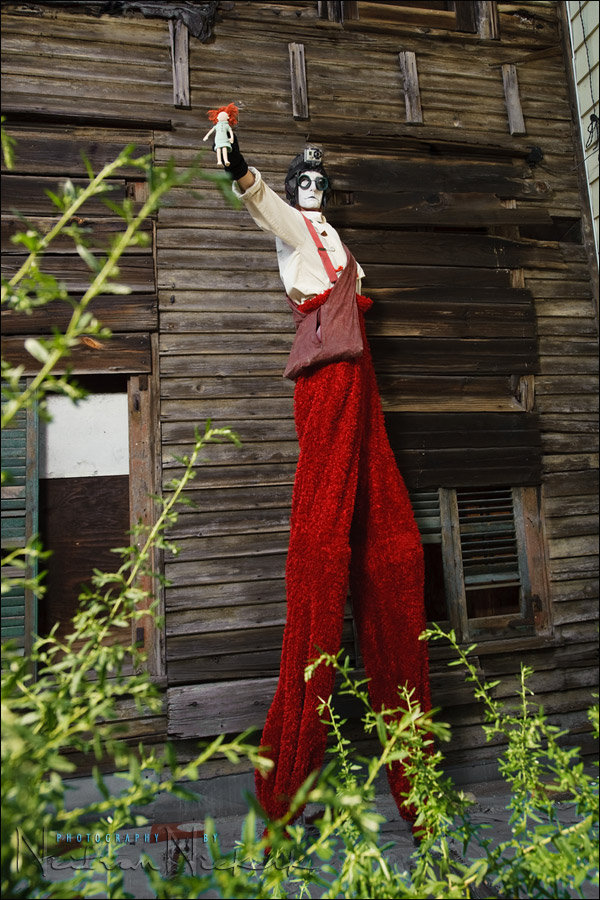 More articles on off-camera flash …
Equipment used during this photo session:
Nikon D3;  Nikon 14-24mm f2.8 AF-S (B&H);
Nikon 24-70mm f2.8 AF-S (B&H);
Nikon SB-900 (B&H);  Nikon SD-9 battery pack (B&H)
Lastolite EZYBOX 24×24 softbox (B&H)
Manfrotto 680B monopod (B&H);
brass stud to attach softbox to monopod (B&H)