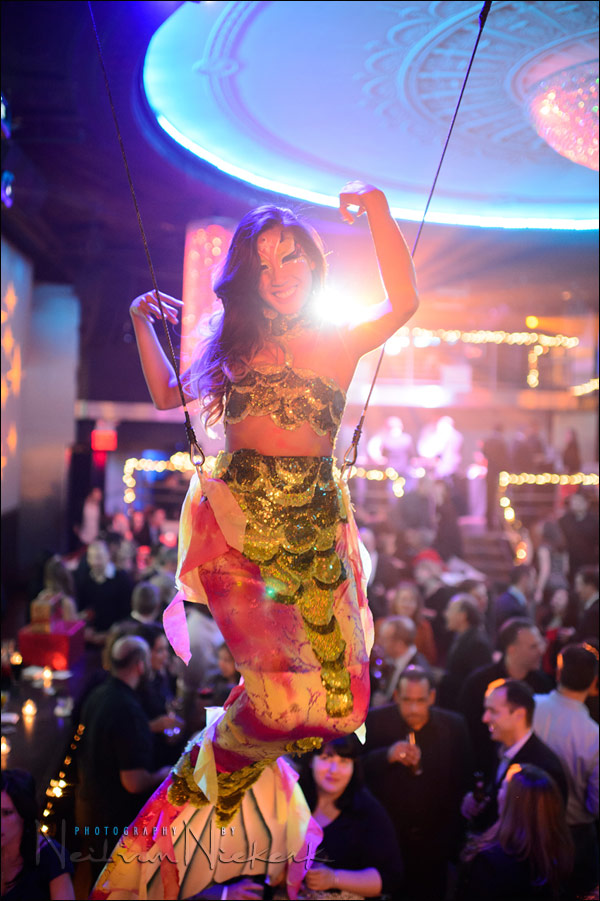 Photo session – Modern Gypsies – mermaid
When the Modern Gypsies asked me to photograph their one performance piece in a night-club in Manhattan, I wasn't sure what equipment to bring along. I tend to over-prepare and bring too much. You know, just in case. So I have a tendency to overload myself with gear at times. It's a discipline thing then to strip it down to just the essentials … but still be flexible enough to accomodate a challenging situation.
The previous time I photographed them, I knew there would be a large prep room, so I could bring in extra gear such as light-stands and softboxes. It worked out quite well for the example I showed on the Tangents blog – Modern Gypsies – masked dancers, as well as other photos out on the street, where the off-camera flash helped.
This time, I suspected I might need to travel much lighter. Night clubs aren't the placed to walk around loaded with gear. So while I did load off-camera lighting and such into my car, I left most of my gear in the car. In my shoulder bag – the Think Tank Retrospective 20 (affiliate) – I kept only the one  camera, three lenses, and two speedlights.
The performer is Irene, also known as Bird Girl in other performances. (You can follow her as @violinartiste on Instagram)
The photo at the top was taken with the Nikon D4 (affiliate) and Nikon AF-S 35mm f/1.4G (affiliate) using only the lights there in the night-club. camera settings:  1/60 @ f/1.8 @ 3200 ISO  The available light looked great when it worked to my advantage, but I soon knew that I'd need to add a bit of fill-light from bounce flash …

Another image which worked well with the ever-changing light there.
but as you can see, her face is a touch too shaded. And this is where the bounce flash helped: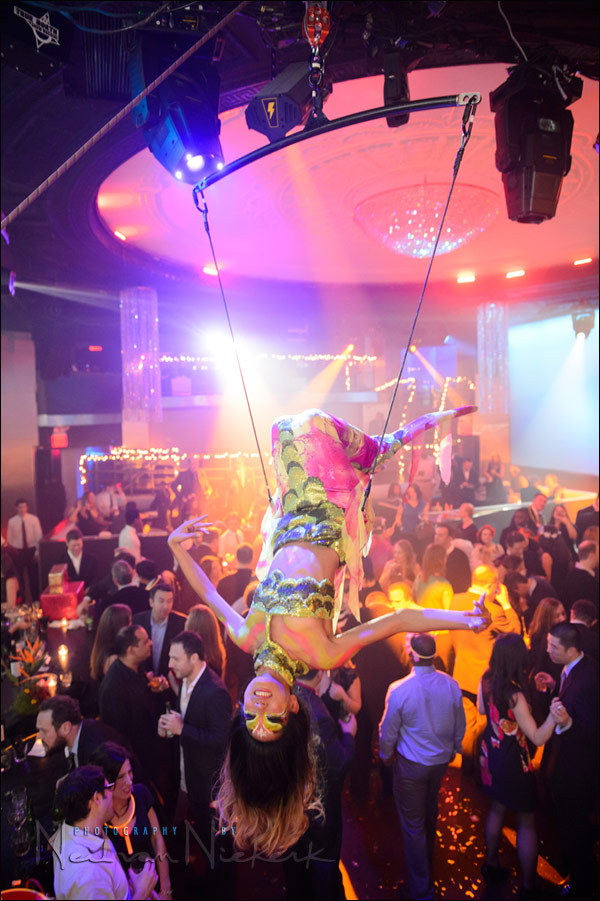 For the previous shots, I was standing on the stairs, bouncing my flash into the black area to the top-right of the photo. At wide apertures and high ISO settings, enough light will bounce back. Even off black surfaces.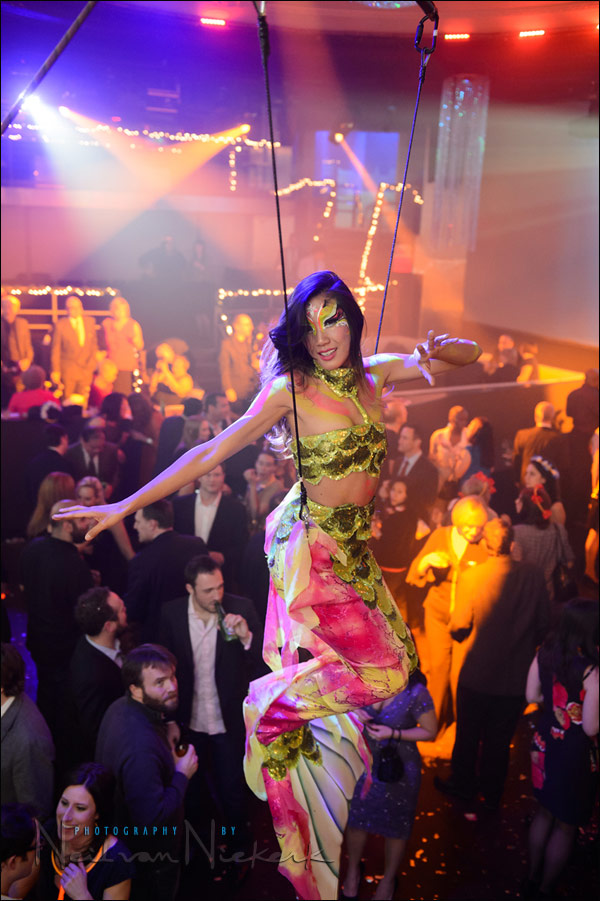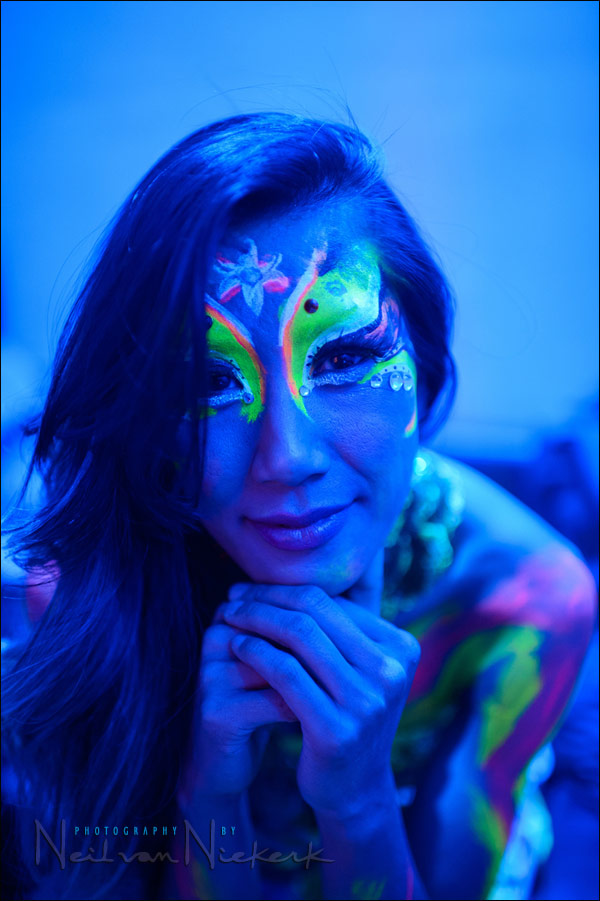 An impromptu portrait of Irene in the dressing room, while waiting with the crew between performances.
It still amazes me what modern cameras and fast lenses can do. The light in the dressing room really was that deep blue hue. But at 1/15 @ f/1.4 @ 3200 ISO, it is entirely possible to pull out a few sharp images in a sequence.
Photo gear (or equivalents) used during this photo session
I ended up not using my 50mm f/1.4 since it was too tight inside the club. As an aside, it's still one of my least used lenses.