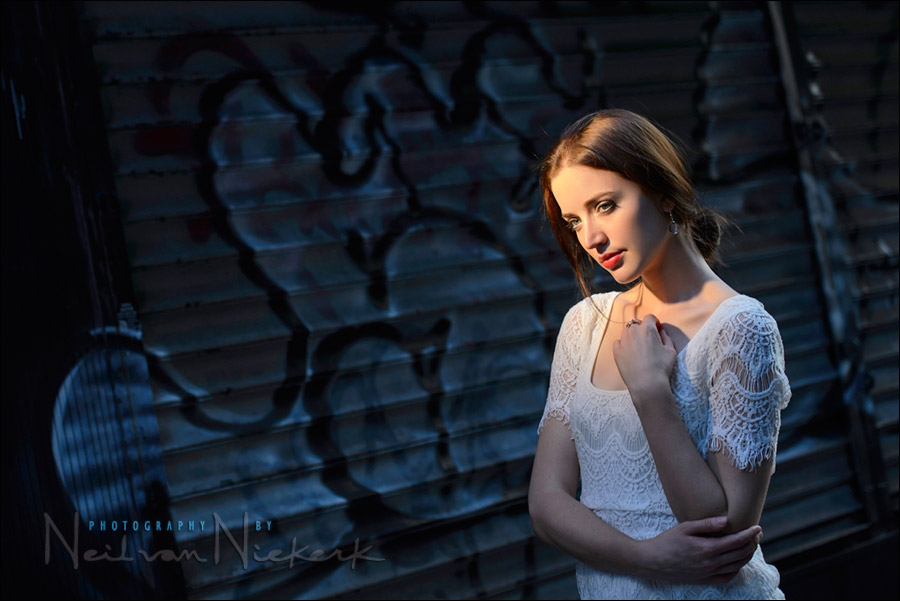 Photography with video light and daylight
With the recent lighting workshop in New York, we again played with the use of video light … and then took it out to the street. The blue-ish tones of the shady side of the building here, contrasted beautifully with the warm glow of the video light.
As with the article, gelling your flash to get a blue background, this is something that can work very well when we use light sources with different color balance, thereby attaining those complementary colors. The rapid fall-off in light also helped give the photograph a dramatic quality.
The photo above is a crop of the actual image which is also a pull-back shot then to show where the light was positioned: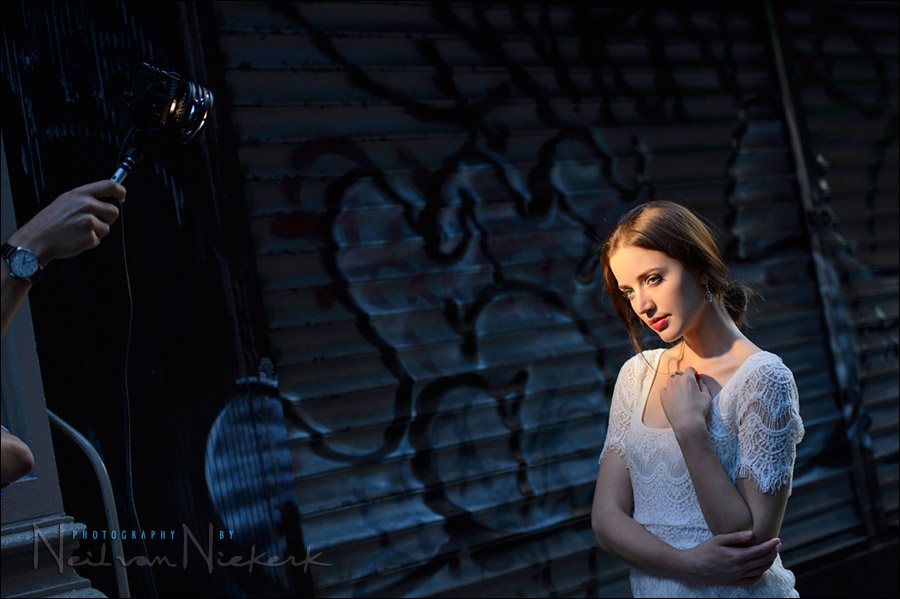 Turning into another direction, we had the early evening city as a backdrop. Using a long telephoto zoom helped isolate Anelisa against these out-of-focus colors.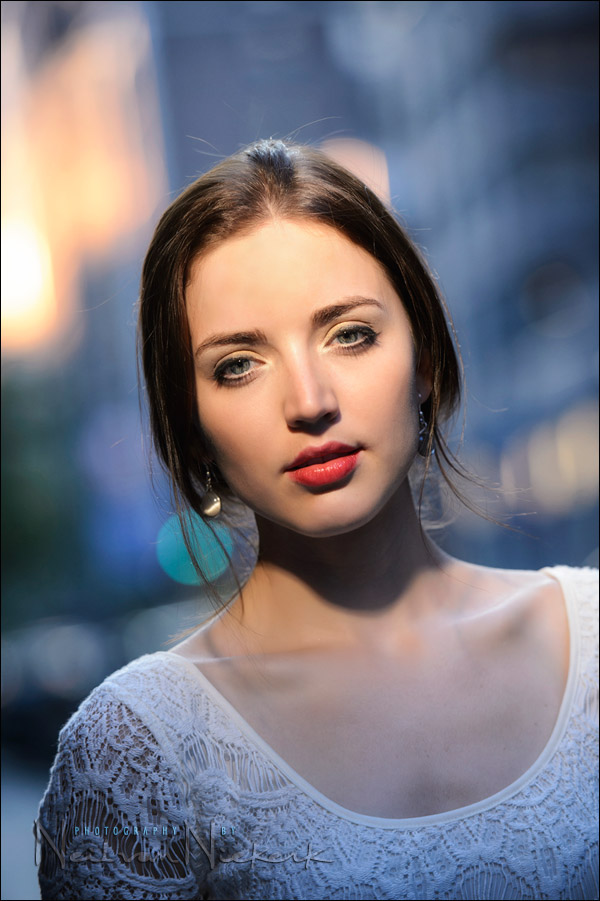 The technique here was to choose a background which wasn't much brighter than we'd be able to get from the video-light … and then bring up the exposure on her with the video light. It really is the same technique we use with flash – expose for the background, and then lift the exposure for your subject with flash … or, as in this case, a video light.
I used Imagenomic Portraiture and Nik Color Efex 4 filters here to retouch the photograph.
Camera settings and photo gear (or equivalents) used during this photo session
Related articles: