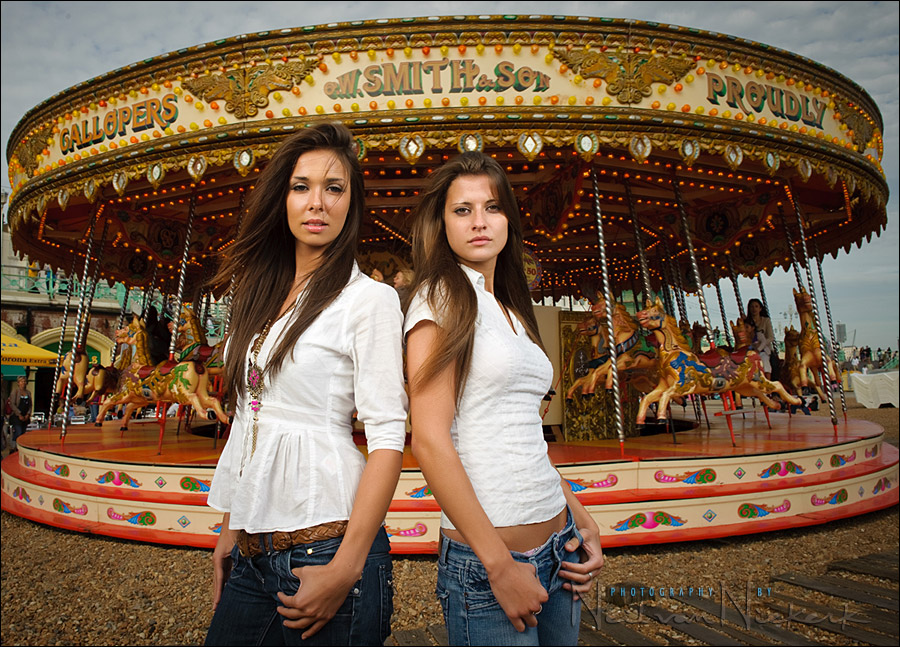 recap: Photography workshop – Brighton, UK (2009)
I must say I am pretty amazed myself at being able to come to the UK to present workshops, and that there was such interest in having me come over.  So here we are .. the first workshop just took place, and it was in Brighton, the well-known tourist and holiday resort.  As usual, part of the program included working outdoors with softboxes and manual flash .. and for this we went down to the colourful promenade.
The image above has our two models, Amy and Francesca, at the merry-go-round on the promenade.  Some technical info about that photo:
The two models were lit with flash, using two softboxes with an SB-900 each, with the speedlight set to manual.   The softboxes were held up on either side of the camera at about 30′ off from me, at equal distance to each model.
The camera was set to 1/250th @ f11 @ 200 ISO .. and as you can see from the following image, that underexposed the ambient by about a stop.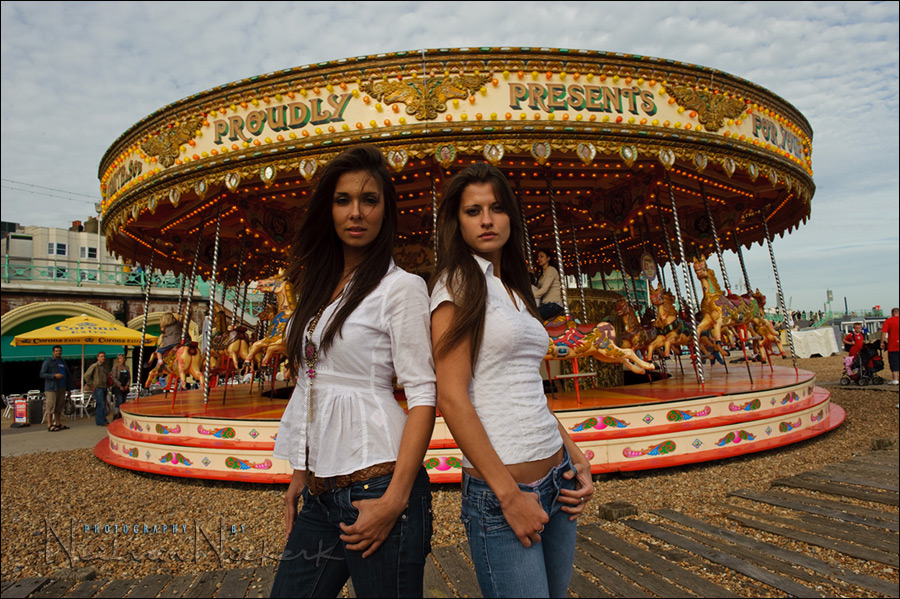 Then we used the flash to pick up the slack on the exposure, and thereby have the two models stand out from the background.  The speedlights were set to give us  f11 at the particular distance the softbox was positioned in relation to each model.
Back to some basics:
Manual flash exposure is controlled by aperture, ISO, flash power setting, and distance from the light source to the subject.  In this case aperture and ISO are determined for us by the ambient light.  That just leaves us having to find a combination of distance and power so we can get correct exposure on our models for our chosen aperture.
Two more photos to show everyone during the photo session on the beach ..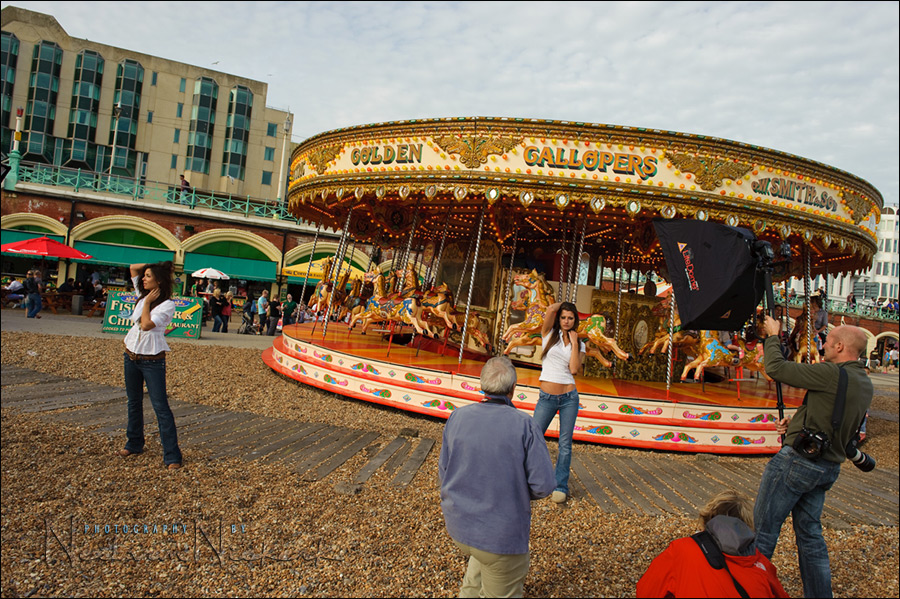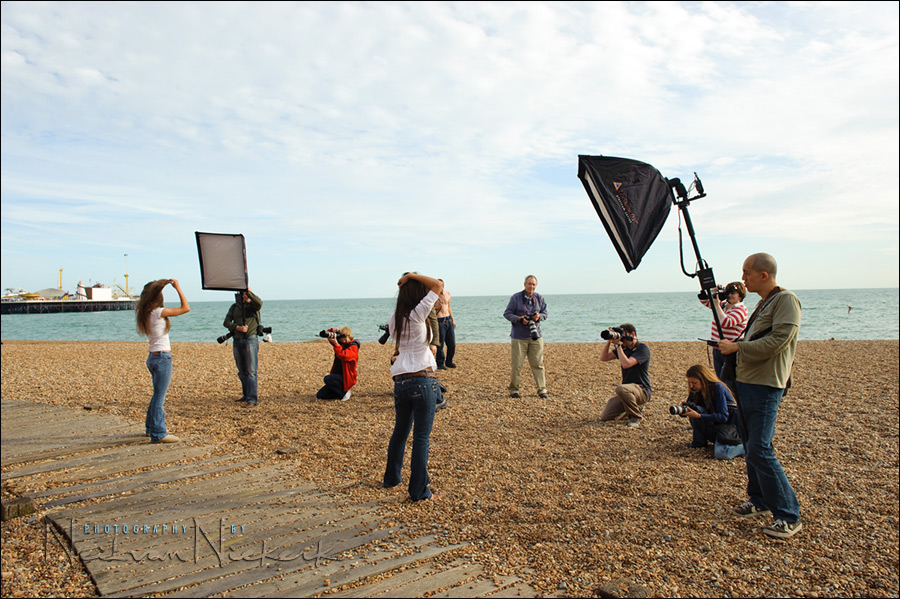 Thank you to everyone who attended, and thank you to our two models who helped make the day!
Photography workshops