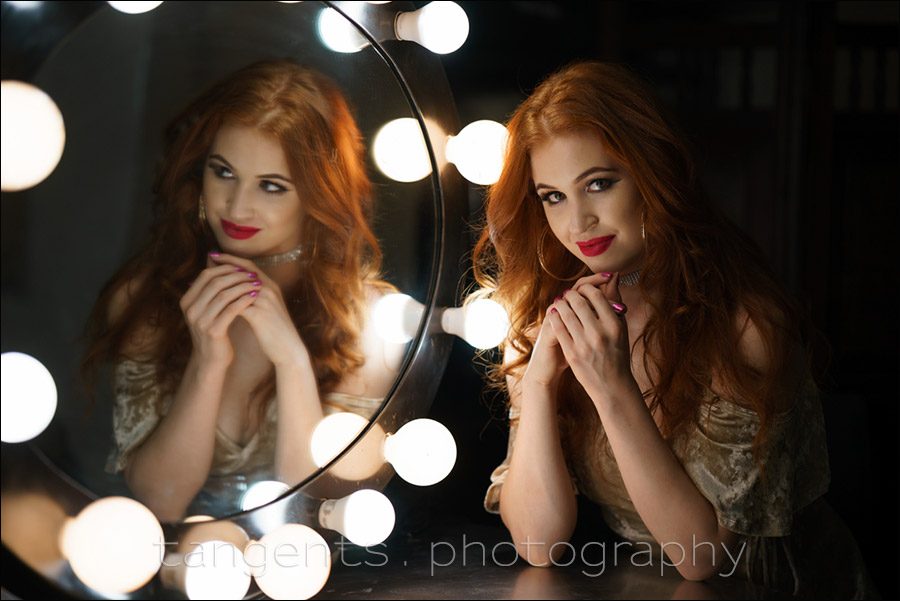 Posing tips: Avoid foreshortening by seeing two-dimensionally
There is this translation we have to do as photographers, from seeing in 3 dimensions, to realizing our images will be shown in 2 dimension. We might see the depth, but that information is mostly missing when the scene is flattened as a photograph. This is a stumbling block when we pose people – we might see their limbs and hands in 3 dimensions, but when your subjects hands extend towards you, there is foreshortening. The perspective changes, and makes the limbs look shorter than they are. This can be visually awkward.
Look at the photo below, Alix, our model, has her hands extended towards us on the table. This creates that foreshortening of her arms, which make her fore-arms look awkwardly short.
We can avoid this by having our subject pose their hands and arms (and legs) in a plane that is approximately parallel to the camera. For example, as in the other three photographs shown here. I had Alix pose with her hands and arms parallel to herself, and not extend them to the camera.
Sure, if the pose warrants that look – arms extended to the camera for a dynamic pose – then go for it. Do it with purpose. Generally however, we want to avoid that foreshortening effect.
That is it in a nutshell – pose your subject so that their hands and limbs are more or less parallel to the camera. A straightforward tip on posing that will help you avoid awkward looking photos.
And here's the awkwardly posed photo as an example: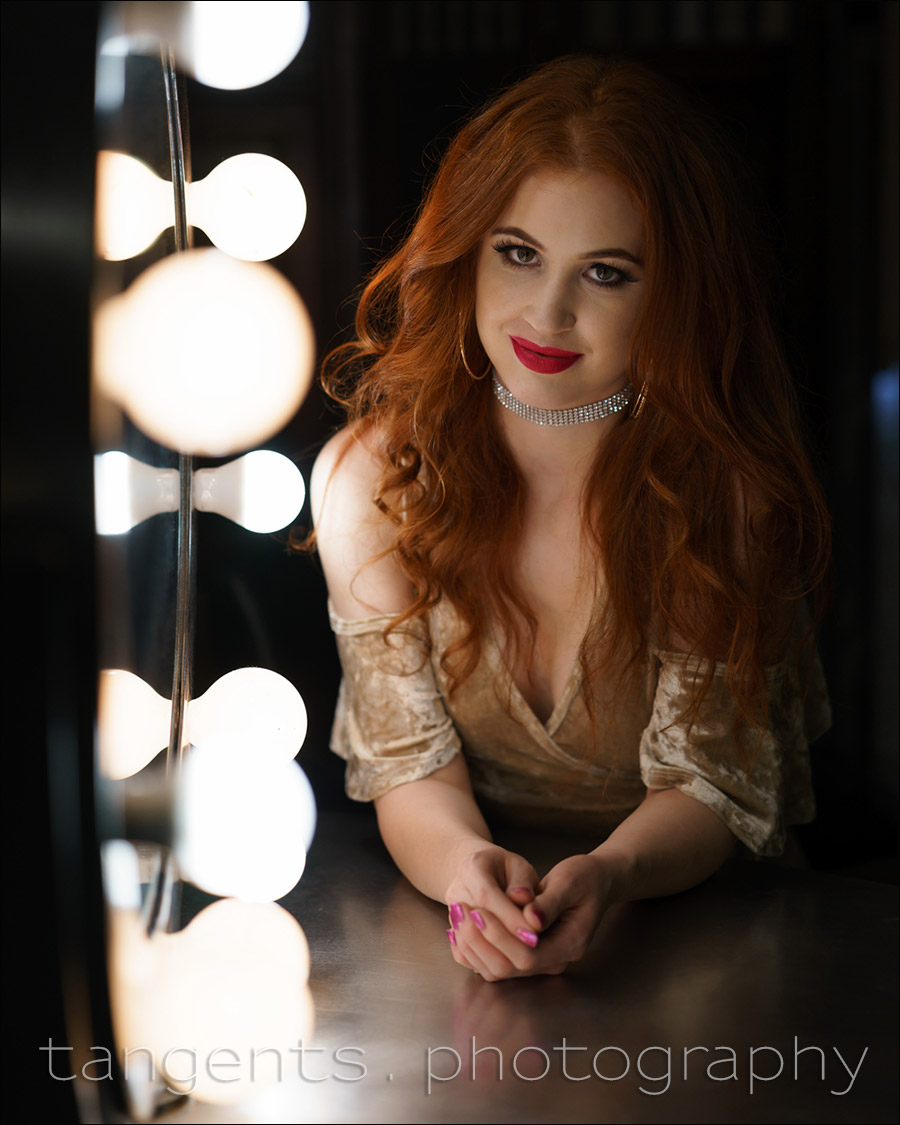 Below you can immediately see the improvement with this repositioning of her hands: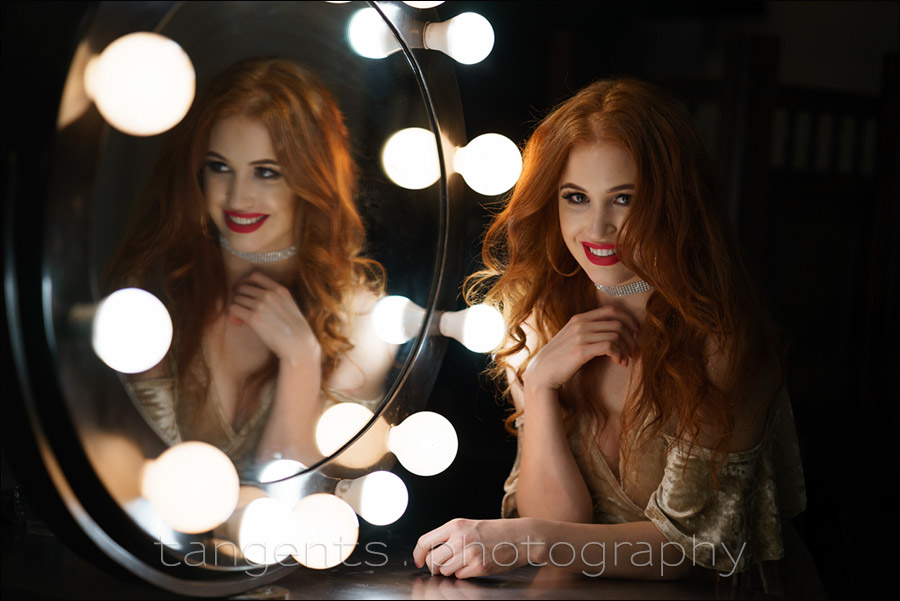 Camera settings & Photo gear (or equivalents) used during this shoot
I photographed Alix at the mirrored dressing table in the studio, using only the lights encircling the mirror. For these photos I used a loaner copy of the stellar Zeiss Batis 85mm f/1.8  (B&H / Amazon). It's razor-sharp, as you'd expect from any Zeiss optic.
The Batis range of lenses by Zeiss are specifically designed to offer auto-focus with the Sony E-mount cameras. However, I used it in manual focus mode on my Sony A7ii camera (B&H / Amazon). The Sony and Zeiss combo generally nails the focus perfectly … but I didn't want to risk it grabbing the eyebrows or some other part of her features. So with a photo session where the focus is more exacting because of such a shallow depth-of-field, then the manual focus (in the way the Sony handles it), works better for me.
Related articles