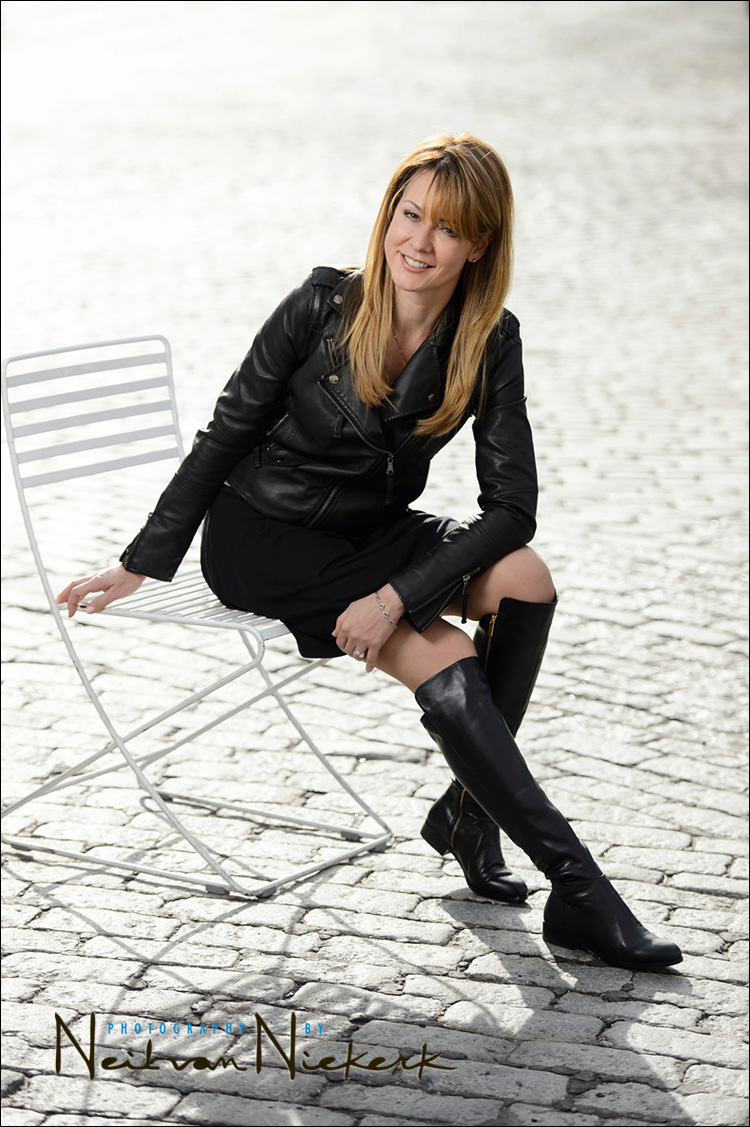 Posing technique – Adjusting a pose with incremental changes
I'm not a huge fan of "flow posing" where someone is rigidly posed according to formula. I feel this doesn't allow as much for personality and individuality as a more organic approach. I much more prefer a low-stress approach where a pose is adjusted, to where it looks good, and looks flattering. This does mean that I have to find that balance between allowing "faults" and finessing a pose. Sometimes it just works better for the flow of a photo session to not micro-adjust to the point where your subject might feel it as criticism.
Memorizing poses from a book or guide is a good starting point, but in practice, you'd still have to finesse body, hands, feet and your subject's head. You have to look at individual elements and fix and adjust.
With this photo of my friend, Irene, I want to show some of the thought-process. She was kind enough to allow me to post some of the more awkward in-between poses, as we finessed it along the way.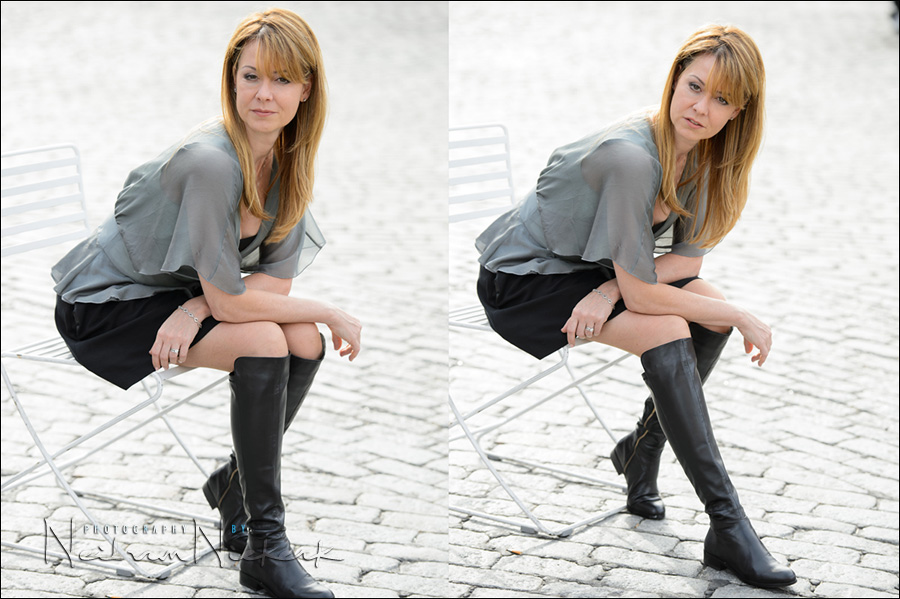 This seated pose looked slightly awkward, even with her head tilted and right foot more extended forward.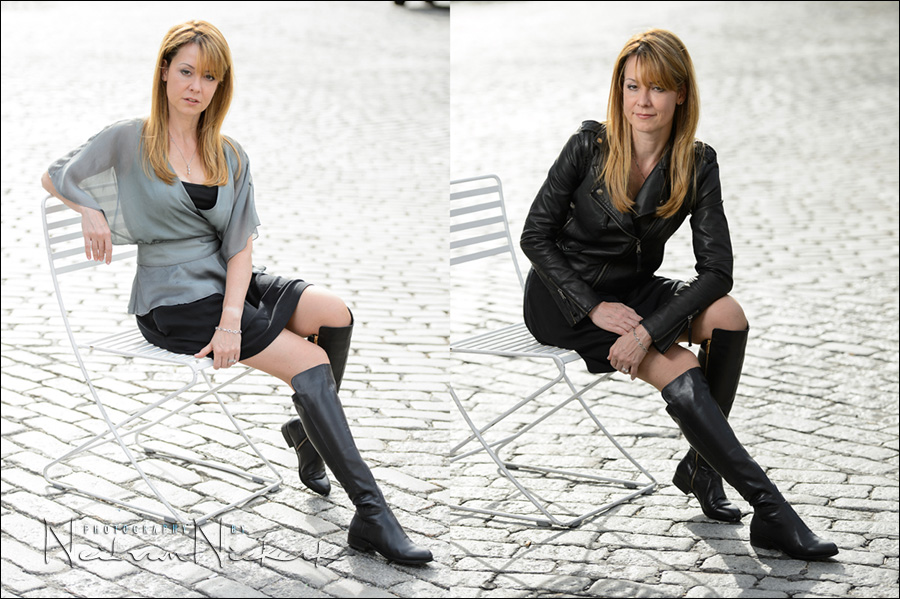 Leaning back helped a bit, but then we changed things. I added off-camera flash, and Irene added the leather jacket. Leaning forward slightly with arms on her legs, worked better. I asked her to open her shoulders to me, and turn her head more towards the light.
Notice the change in her right hand here. The LH image has the hand too closed, and her fingers look "blunt". Opening them up worked slightly better, but still look awkward, and we fixed that with subsequent adjustments.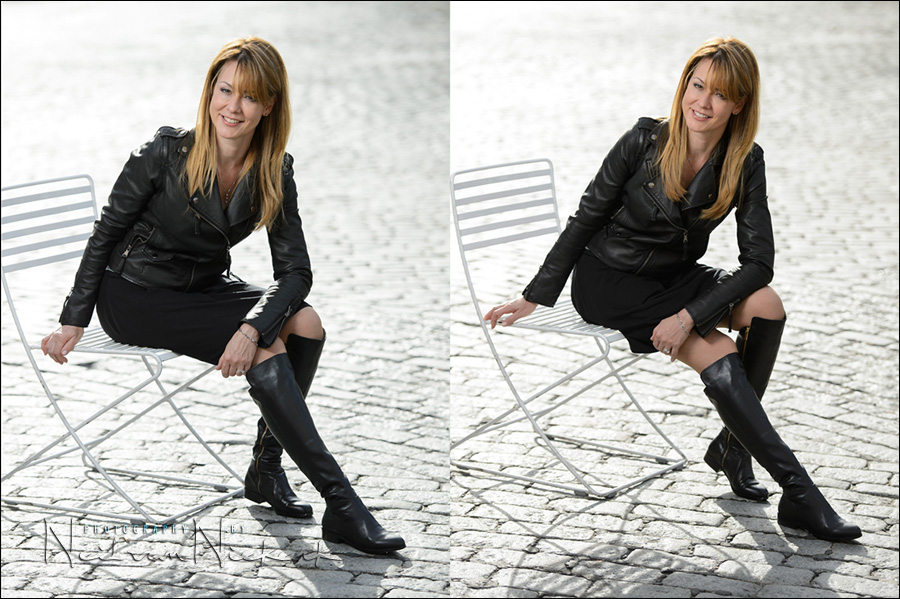 Asking Irene to sweep her arm back slightly, and then opening her fingers, changed the pose entirely. I also asked her to extend her foot even more. Her body and arms and legs now form diagonal lines across the frame, which makes the composition more dynamic.
This pose, like others, isn't specifically one that would be memorized in detail. It was more a pose that progressed out of small adjustments until every element looked good, and not look or feel awkward. But this does rely on you, as the photographer, to recognize when something in the pose can be improved and finessed.
Related articles
---
---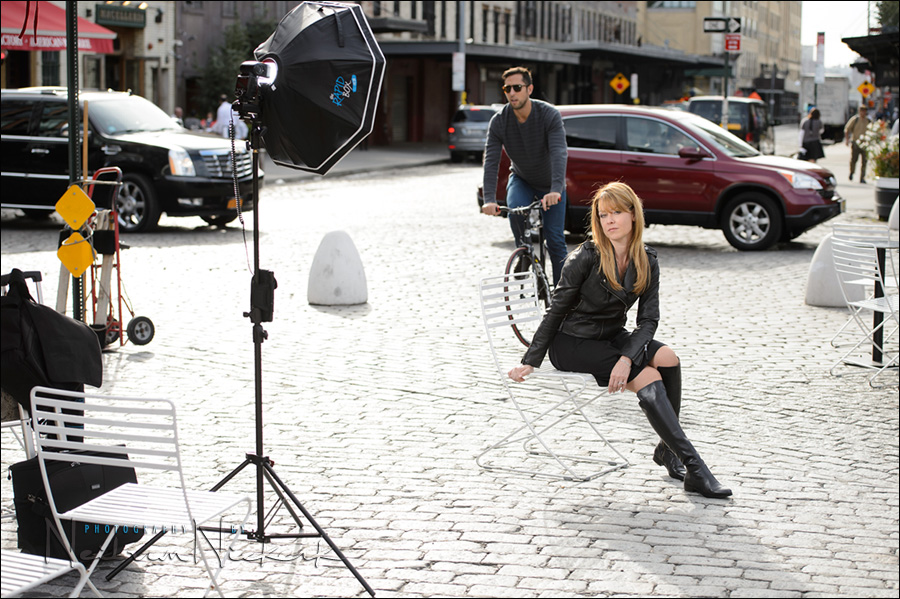 Lighting and camera settings
Camera settings:  1/250 @ f/4 @ 100 ISO for the final image at the top.
The initial photos were taking with ambient light only, at camera settings of: 1/250 @ f/4 @ 200 ISO. But I wanted a little bit more control over the light on Irene, so I added off-camera flash. The same thought-process as here: off-camera flash for that extra bit of drama. Dropping the ISO to 200 ISO, did the trick, with the TTL flash picking up the difference easily. While the light outside was bright, it was overcast. This is also why the additional lighting helped bring some snap to the photo.
---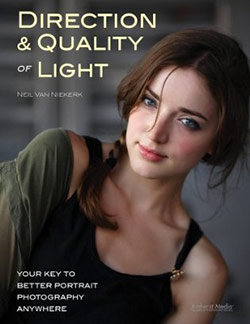 Direction & Quality of Light
I wanted to distill the essence of what we, as photographers, work with – light! Before we can truly grasp on-camera flash and off-camera flash, and really, any kind of photography, we have to be aware of the direction and quality of light. We need to observe the light that we have, and then decide how best to use it, or enhance it.
With this book, I try my best to share those "aha!" moments with you, and I do believe this book can make a difference to your photography.
The book is available on Amazon USA and Amazon UK, or can be ordered through Barnes & Nobles and other bookstores. The book is also available on the Apple iBook Store, as well as Amazon Kindle.
---
Photo gear (or equivalents) used in this photo session