Becoming more confident in posing people
How to confidently pose people for portraits, is likely as big a challenge for new photographers, as how to use light. Even a model as professional and inventive as Ulorin Vex has told me that one of her biggest frustrations with photographers is when the photographer expects her to drive the shoot, and pose herself and come up with ideas. So yes, even when working with professional models, you need to guide them.
For me, the first step in becoming more confident in posing people was to practice. And practice by posing yourself while looking in a mirror ), and figuring out what looks good as a pose, and what just looks clumsy.
But the break-through realization for me was that as a photographer, the people that I am photographing, gave me permission to pose them. It's not an intrusion to (gently) pose people so that they look good in front of the camera. Somehow, it had to eventually dawn on me that I have their permission. I don't have to be shy and wonder if I should. In fact, I have to pose people when photographing their portraits.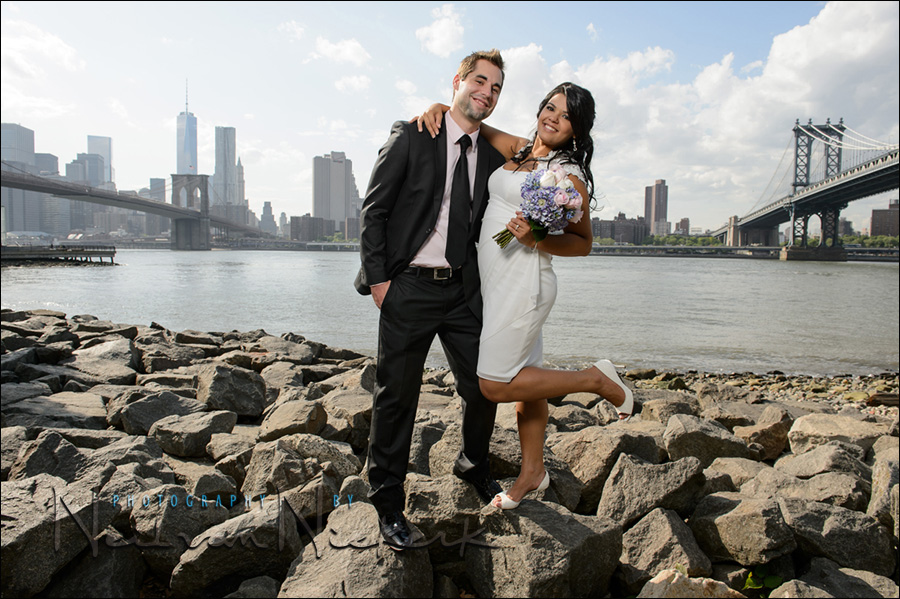 It need not be rigidly structured posing – I don't often do that anyway. It's more of a nudging of an existing pose. But it really depends on the person you are photographing. As the photographer you have to be perceptive about that and read their body language and the situation.
Looking at the photograph above of Kelly and Joe – part of the portrait session of their elopement wedding in New York – it certainly isn't posed in a "classic" way. I much more prefer that the pose for a portrait comes organically out of their own natural body movements and postures … and then nudge it to look better. I had Joe anchor the pose, and then asked Kelly to lean into him with her shoulder. Kelly naturally fell into this pose. I then asked Joe to sweep his foot out a little bit. With that, I am sure their friends and family will recognize this as *them* and how they are. It looks natural. But with a tiny bit of guidance – that nudge or two – it looks really good.
So yes, you have permission to pose people. And that is liberating. No reason to be shy anymore.
More articles on Posing