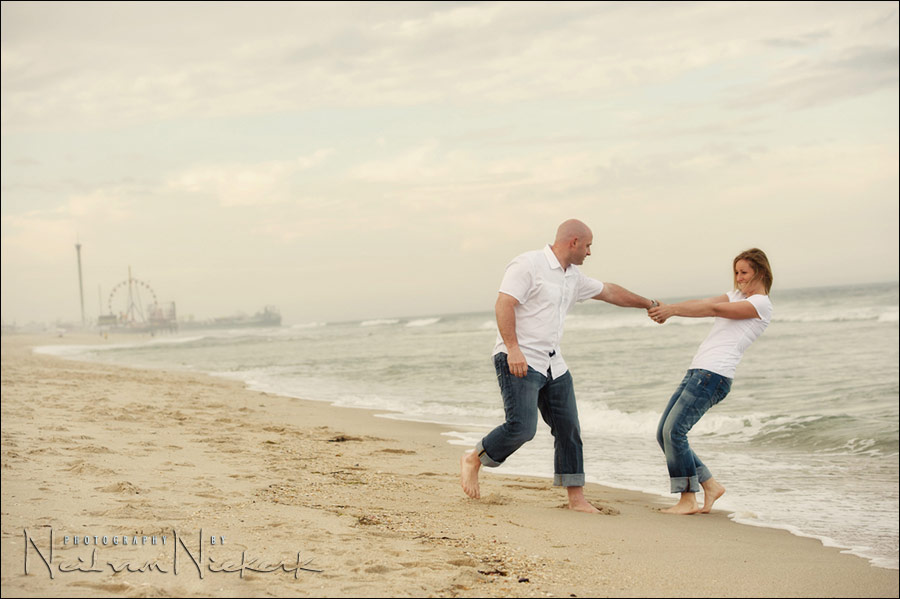 Photographing couples – Going beyond just posing
With the recent post on a few guidelines on posing people, I wanted to add the reminder that when photographing people, our final destination isn't just the posed photograph, but that we should try and capture something about our subject. Something about their personality, or showing some facet of who they are and their lives.
When photographing couples in particular, my accent is on photographing their relationship as well. In addition to the portraits of the couple, I want to show how they interact with each other – playfulness and intimacy. We need to create images which have emotional impact – images that have some resonance with their friends and family when they view them.
1. Get some movement & action going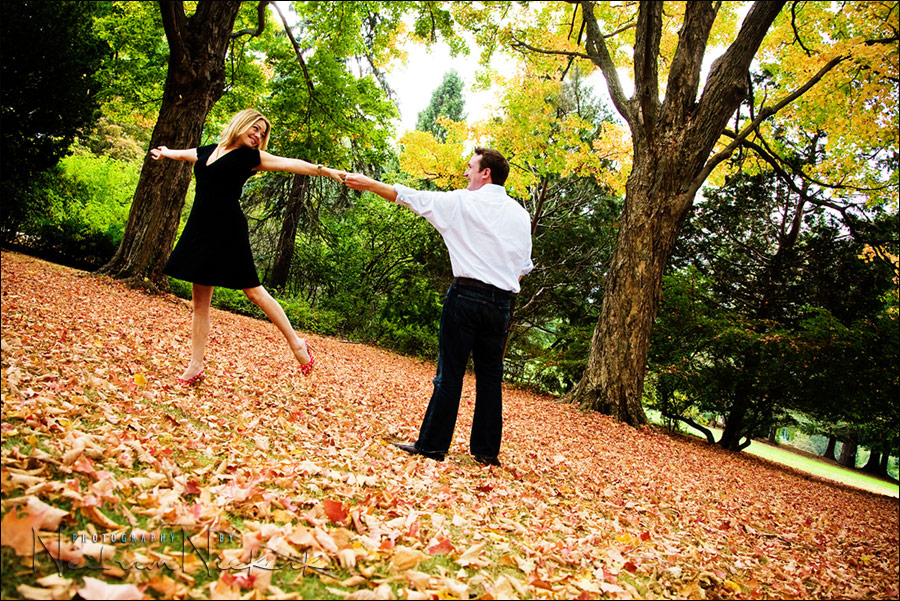 I typically ask the couple to walk towards the camera. Or to dance. Some movement where they are involved with each other. This will make the images appear less camera-aware, and hence more about them. Even when the landscape or setting is beautiful, with portraits, our eyes should still be drawn to our subject.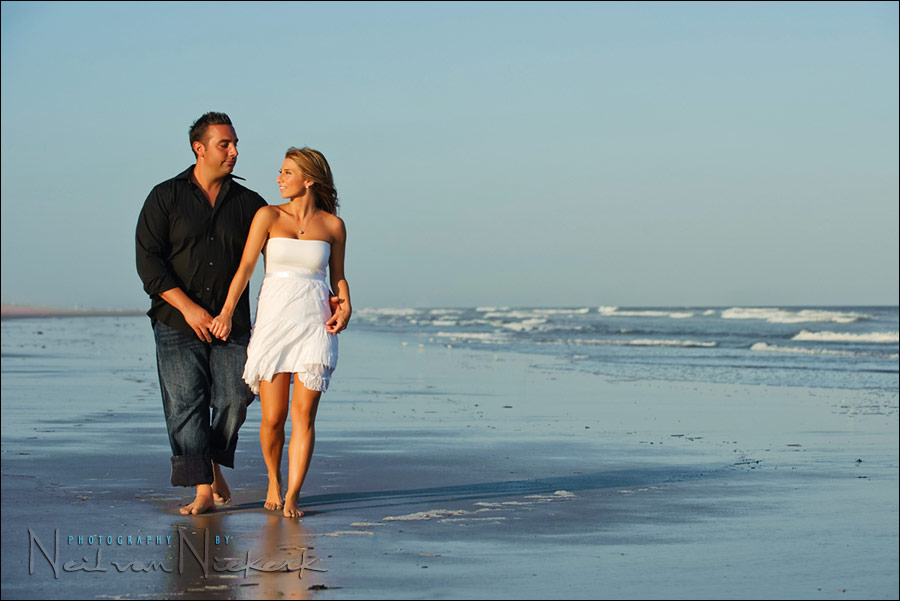 2. Show intimacy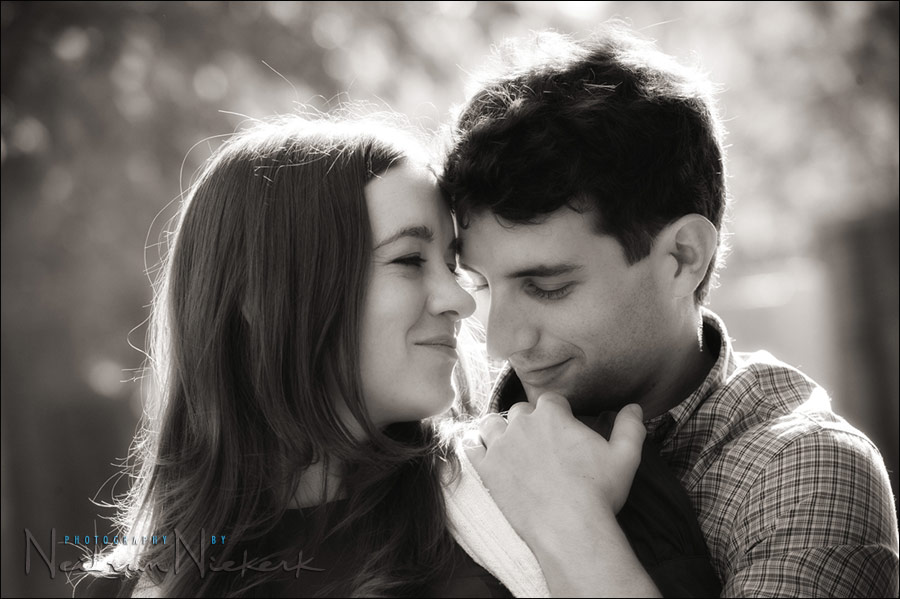 With the couple looking at each other, (even if their gaze directed elsewhere than into each other's eyes), there is immediately that sense of closeness. Intimacy. But it works just as well if one of them is looking at the camera. This helps bring in the viewer.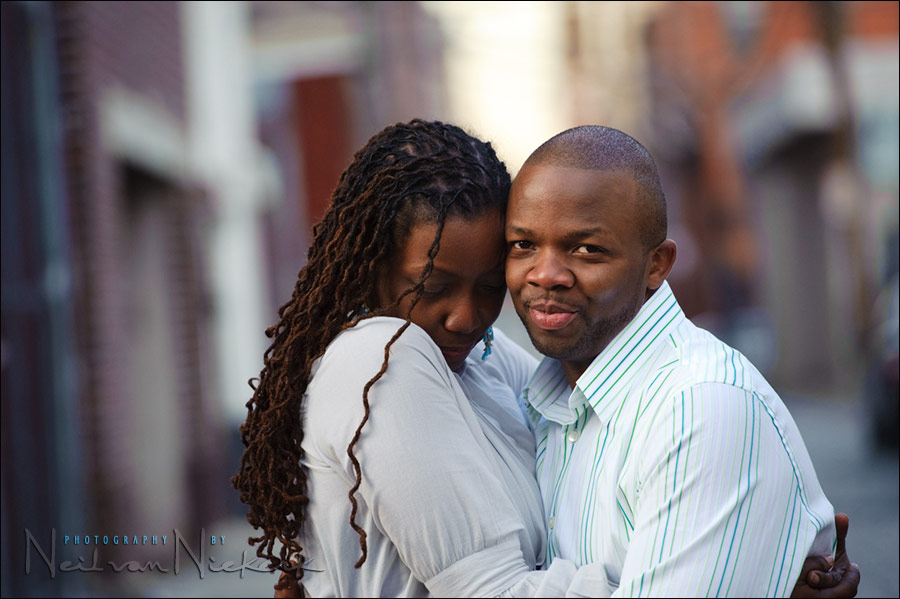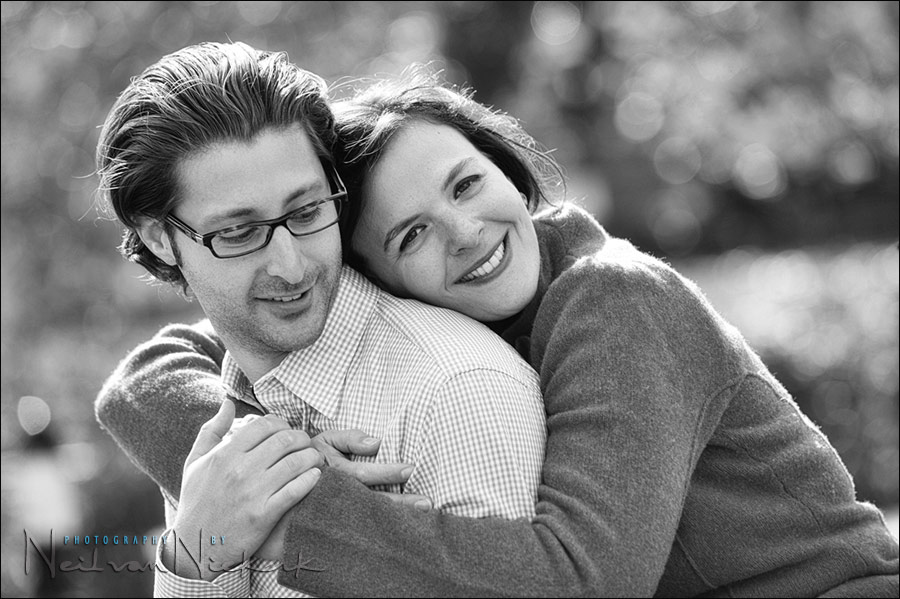 It does help of course if the couple has a certain natural exuberance, and aren't reserved about showing affection to each other.
3. Use compositional elements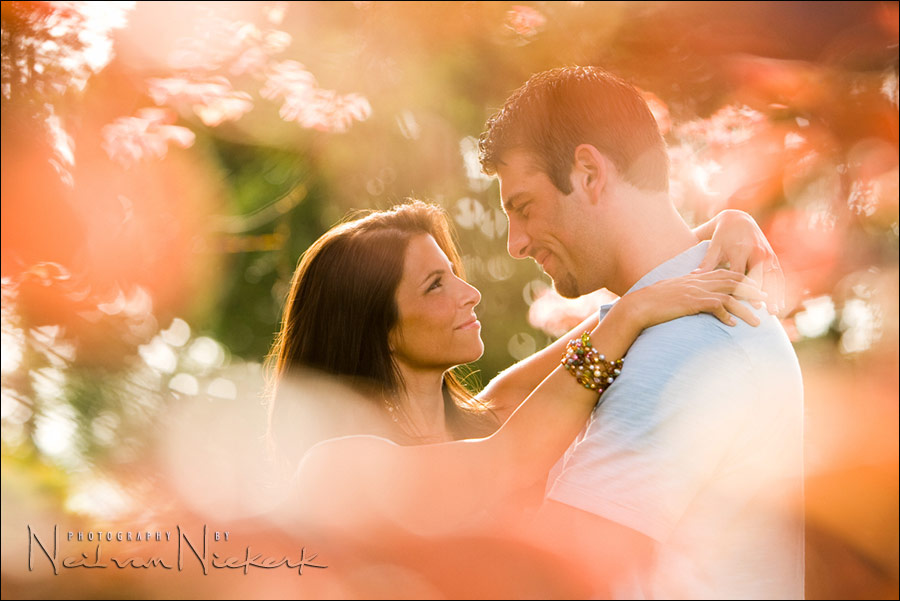 In this image, the natural frame created by the sun-drenched flowers and leaves that I was shooting through, centers attention on the couple.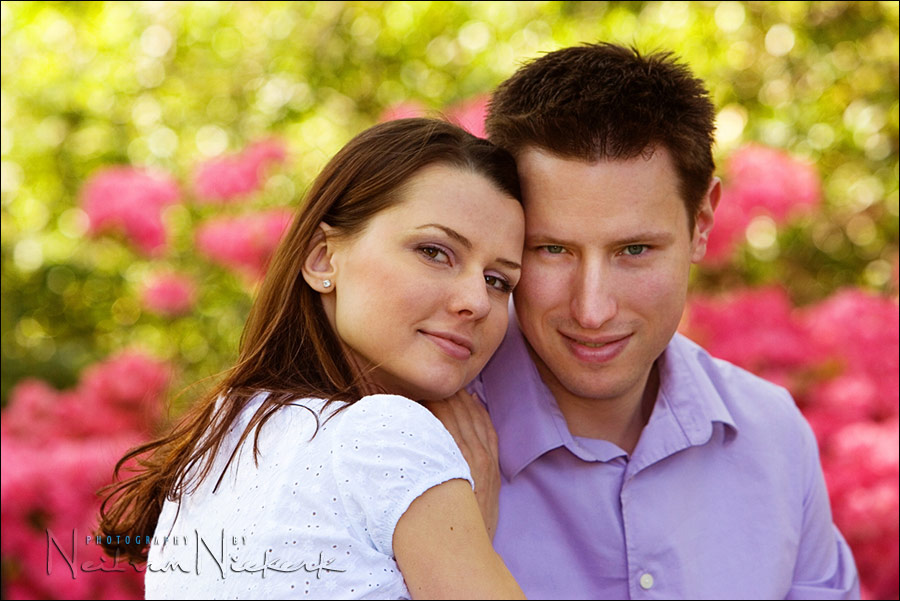 Broad swathes of color also catches attention.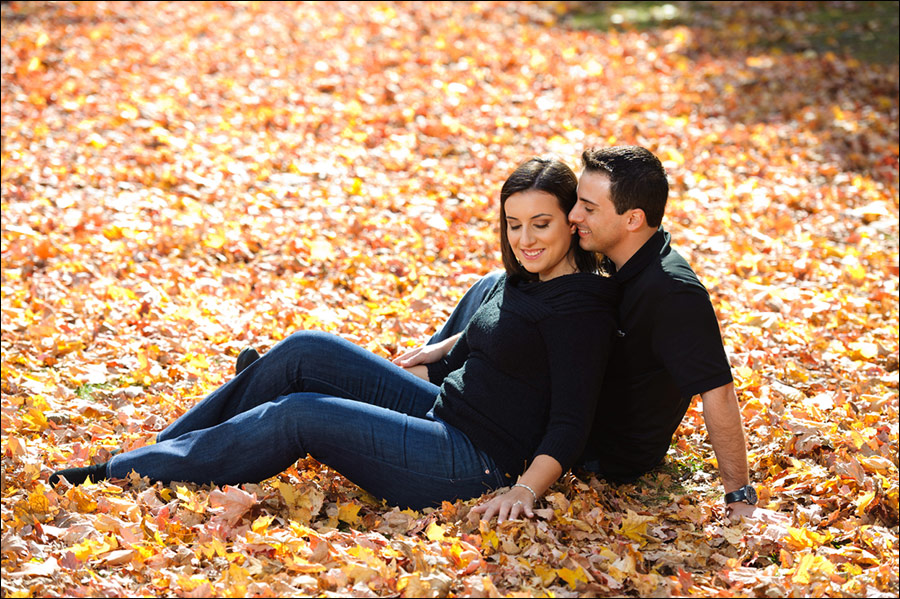 Or simply have the couple framed within a single color, creating that "island" where it is just the couple.
With these last three photographs, the basic principles of photography composition applied. These are ideas that we need to have made our own already by studying and internalizing them – things like lead-in lines and such elements of composition. All these are things which we should be able to instinctively use without having to really make a conscious decision about them.
With this post I intended to have the gentle reminder that we should not be so intent on posing our subjects, that we lose sight of our final destination – to reveal some aspect of our subject with our photographs.
And for the techies, more about the shutter speeds, apertures and ISO settings used.
Related articles on posing