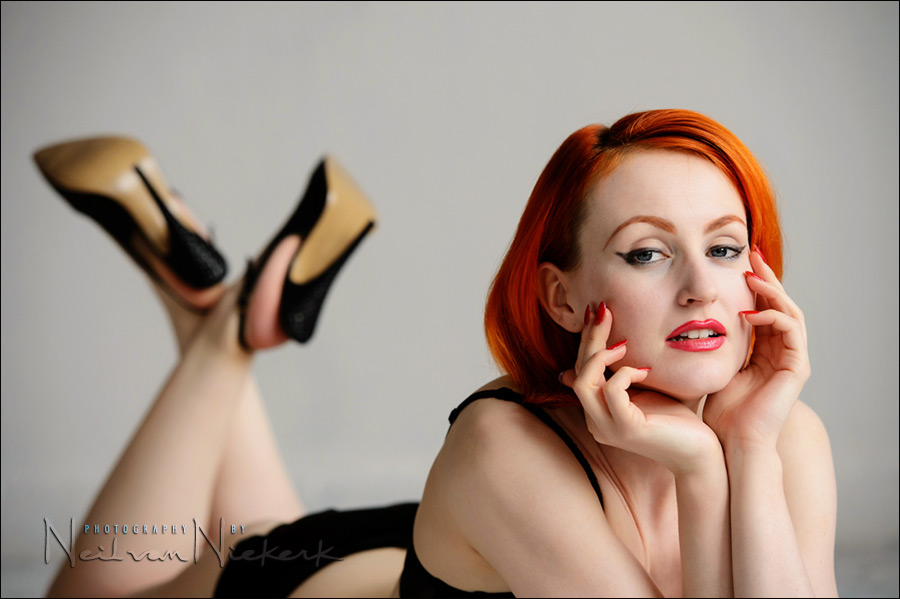 Posing tips: Pose the hands – asymmetry
Similar to the recent post with Jessica J as the model, where I placed her feet in an asymmetrical position for a more dynamic pose, I did the same when posing Anita DeBauch's hands during a photo session.
In the companion photograph, you will notice that her hands are symmetrical around her face. While the pose does look cute, an asymmetrical positioning of her hands and fingers improved the pose.
People tend to place their hands and feet symmetrically, and then you can often immediately improve the pose with a gentle instruction for them to move the hands slightly. Show them. And invariably, some asymmetry in the pose just adds a bit more to the final photo.
That same idea will carry you far in improving a pose – hands on different levels; up / down, forward / back, lower / higher. Do the same for feet too. Unless of course, you are going specifically for symmetry in a pose. That's cool too. As long as it looks deliberate.
Throughout the photo session it is up to you as the photographer to gently guide the person you are photographing.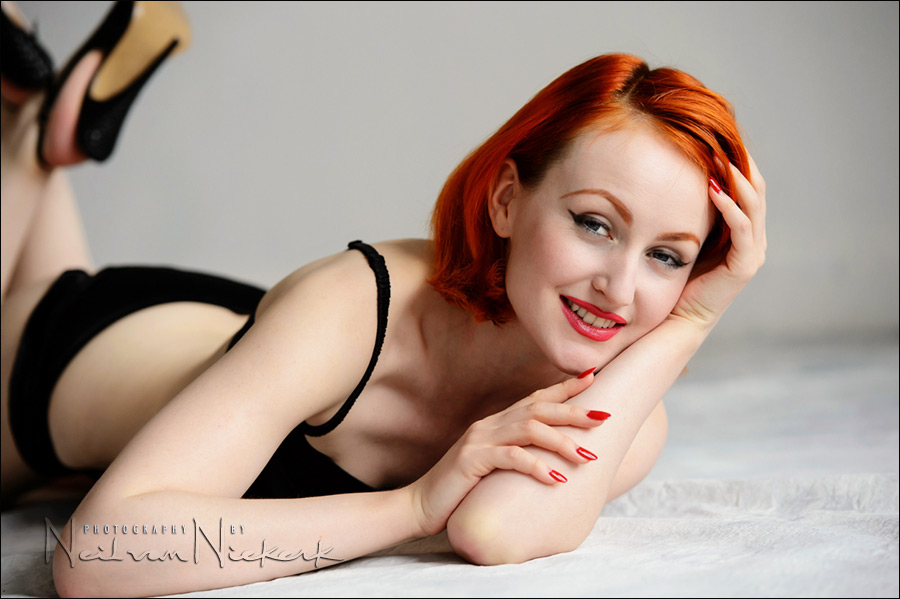 Photo gear (or equivalents) used during this photo session
camera settings: 1/200 @ f/4 @ 200 ISO  … available light in the studio
Related articles & links
More info on the model, Anita de Bauch: Facebook page  / website