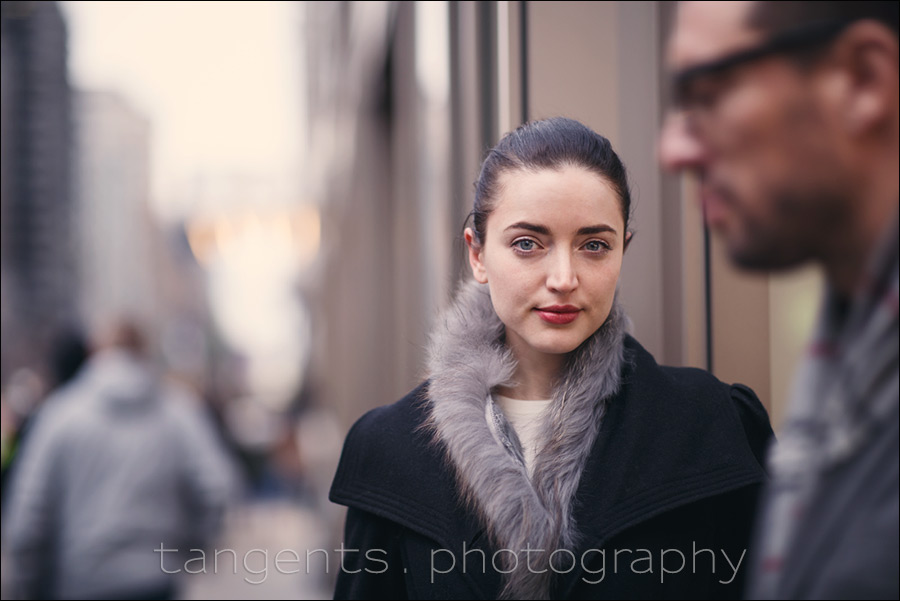 review: Canon EF 85mm f/1.4L IS lens
This review of the Canon EF 85mm f/1.4L IS lens (B&H), is split into two parts: In this review article we will look at lens sharpness and other important factors. The accompanying review article specifically looks at the bokeh of this lens compared to other 85mm lenses in its class. This is an important update of their 85mm lens, since it includes stabilization. The legendary Canon 85mm f/1.2L II  (B&H) (in both incarnations), is much loved by photographers, even to the point where some ascribe some near-mythical quality to the look of the images it can produce. Can this new lens match, or even surpass that? I think so. I do believe a new legend was born.
There is a combination of  things I look for in a lens – central sharpness, edge-to-edge sharpness, bokeh, speed of AF, repeatability of focus. Some of these factors might outweigh others, but the overall balance of how the lens performs on all fronts, will determine its value for me. For this review, I compared these three lenses which are all in the same price bracket, and max aperture bracket.
In my opinion this new  Canon EF 85mm f/1.4L IS (B&H) stabilized lens is the clear winner. The Canon 85mm f/1.4 IS definitely focuses faster than the classic Canon 85mm f/1.2 II. The stabilization is incredible, and really extends the usefulness of this lens. Scroll down to see an example of how sharp a 1/4 second handheld image is. This lens is sharp, appears to be very well constructed. It feels solid, yet weighs less than the other comparable lenses.
In summary, this new Canon 85mm f/1.4 IS lens easily outperforms the older Canon 85mm f/1.2 with speed and accuracy of focus, but most importantly, sharpness! This new lens wipes the floor with the legend. It's that good. The Sigma 85mm ART lens performed well, but focusing was inconsistent with the Sigma – when it was on, it was sharp, but then there were too many slightly mis-focused images.
A few things to note about this review:  I shot everything with the Canon 6D. I shot multiple sequences at apertures ranging from f/1.2 to f/4 but in the end we are mostly just interested in what these type of lenses do when used wide open. In other words, here we are only going to look at f/1.2 and f/1.4 apertures.
Another caveat: I have to admit that I have a bias against Canon. I am not a particularly big fan of Canon. I have been burnt in the past by poor quality control of Canon gear, as explained in more detail in the Canon vs Nikon article. The subsequent implication then is that if I think a piece of Canon gear is really good, then it really is really good! And the Canon EF 85mm f/1.4L IS lens (B&H) is spectacular. And I can back this up with images shot specifically for this review, over several photo sessions.
Let's have a look at some images:
---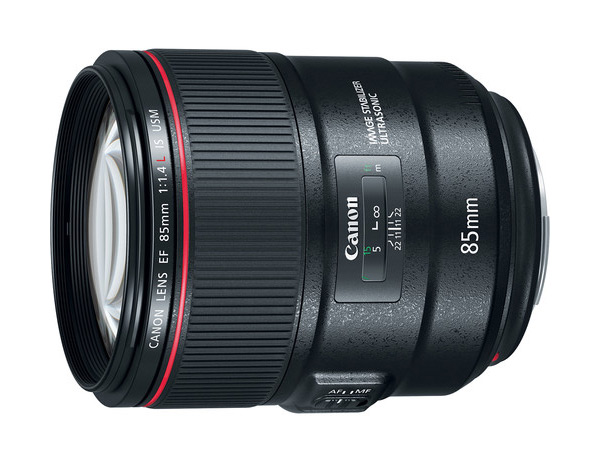 Specifications of the Canon EF 85mm f/1.4L IS lens
The fast aperture makes the Canon EF 85mm f/1.4 IS, well suited for portraits. Especially with the stabilization capabilities, it extends the use of the lens in low light.
As an L-series lens, it is characterized by a sophisticated optical layout that includes one glass-molded aspherical element to greatly reduce spherical aberrations and distortion for improved sharpness and clarity. Individual elements also feature an Air Sphere coating (ASC) to suppress lens flare and ghosting for greater contrast and color fidelity in backlit situations.
As with all L-series lenses, this 85mm f/1.4 has a dust- and weather-resistant construction, as well as a fluorine coating on exposed elements, to benefit its use in harsh environmental conditions.
A ring-type Ultrasonic Motor (USM), along with optimized AF algorithms, is employed to deliver fast, precise, and near-silent autofocus performance.
Optical image stabilization minimizes the effects of camera shake by compensating for up to four stops of shutter speed.
A weather-resistant design protects the lens from dust and moisture to enable its use in inclement conditions.
Nine rounded diaphragm blades contribute to a pleasing out of focus quality that benefits the use of shallow depth of field and selective focus techniques.
---
Bokeh
The bokeh of the legendary Canon 85mm f/1.2 II is very much part of its appeal, so with this review it should be something we look at more closely. For that please follow the link to this accompanying review article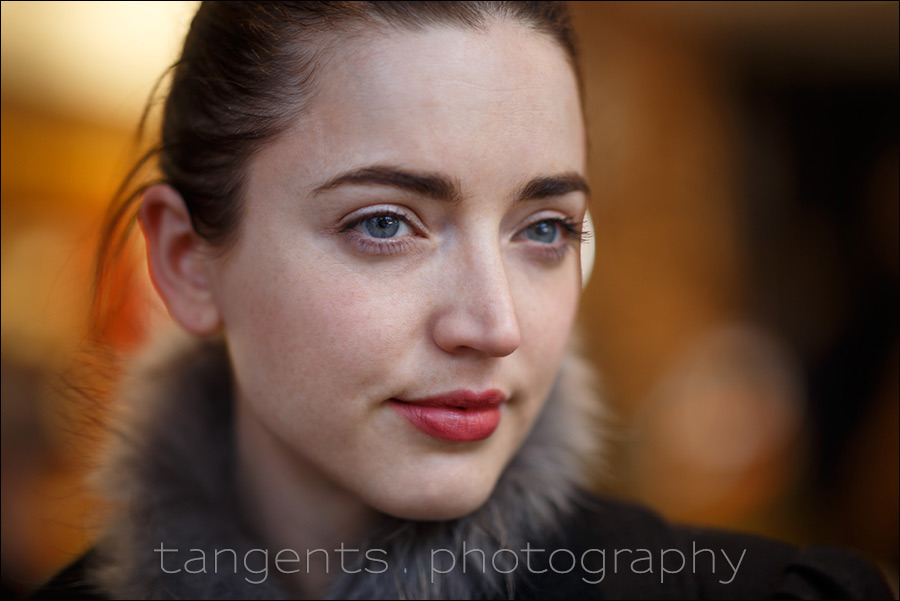 ---
Image sharpness
We'll look specifically at edge-to-edge sharpness in the next section – here we are going to look at the central sharpness. With the sharpness comparison, the  Canon EF 85mm f/1.4L IS (B&H), stood out. The Sigma 85mm f/1.4 ART  (B&H) was sharp … when it nailed focus. There were too many focusing inconsistencies though with the Sigma lens on the Canon 6D that I was using. The Canon 85mm f/1.2L II  (B&H) has its own look, whether at f/1.2 or f/1.4 but it was noticeably softer compared to new the new f/1.4 optic.
And yes, it was a cold and windy day. But you'll get the idea. This was typical of the sharpness that I got with these lenses.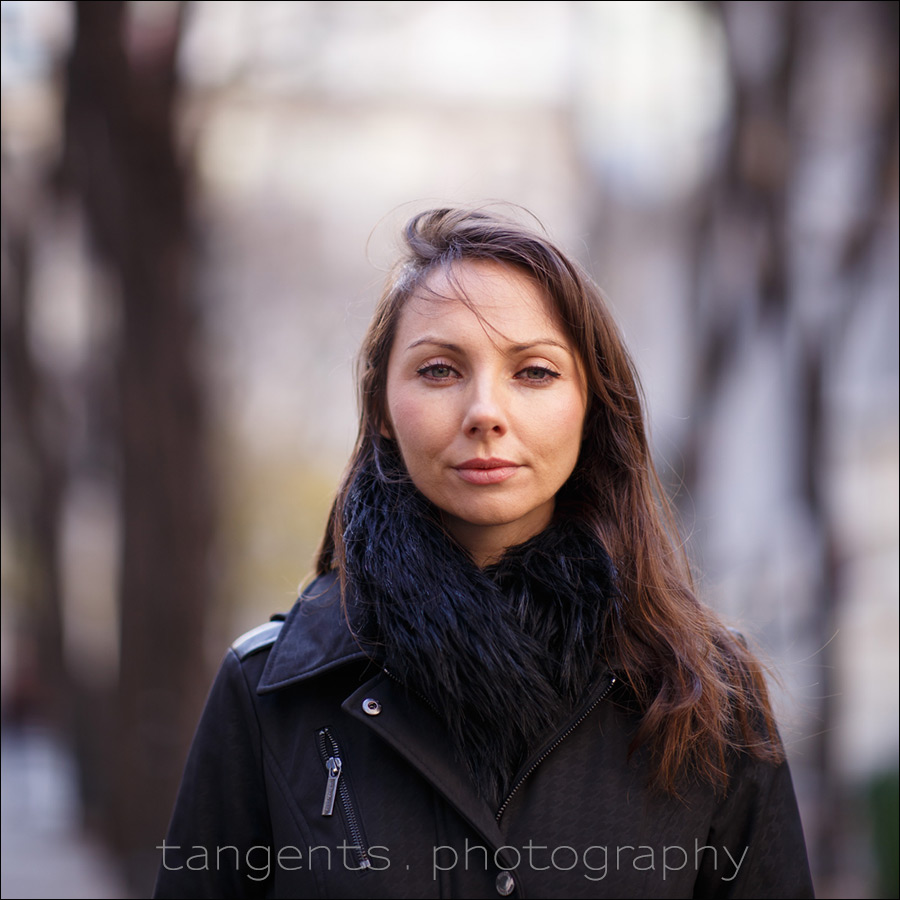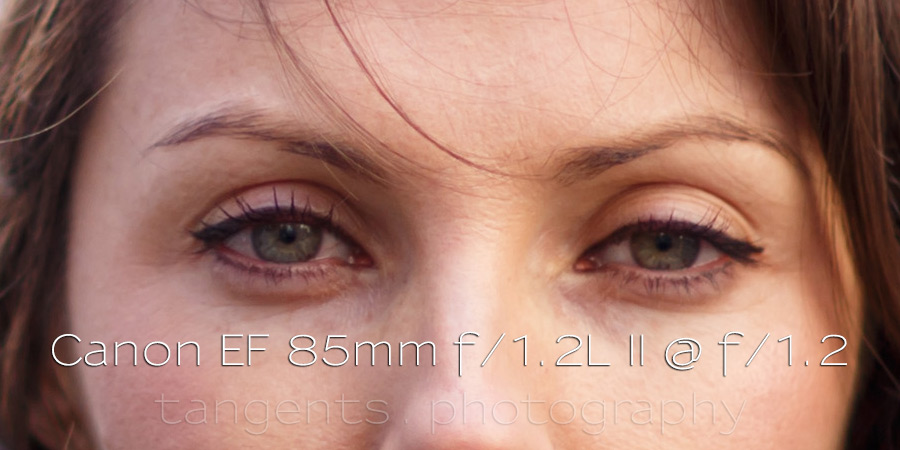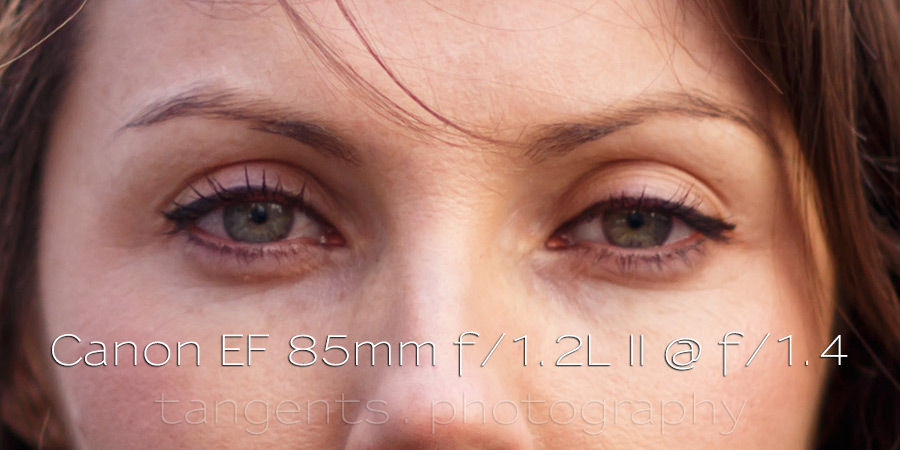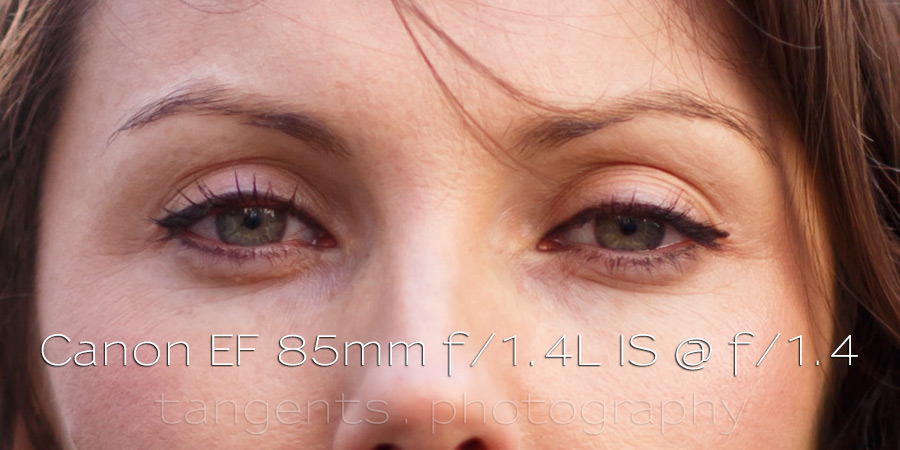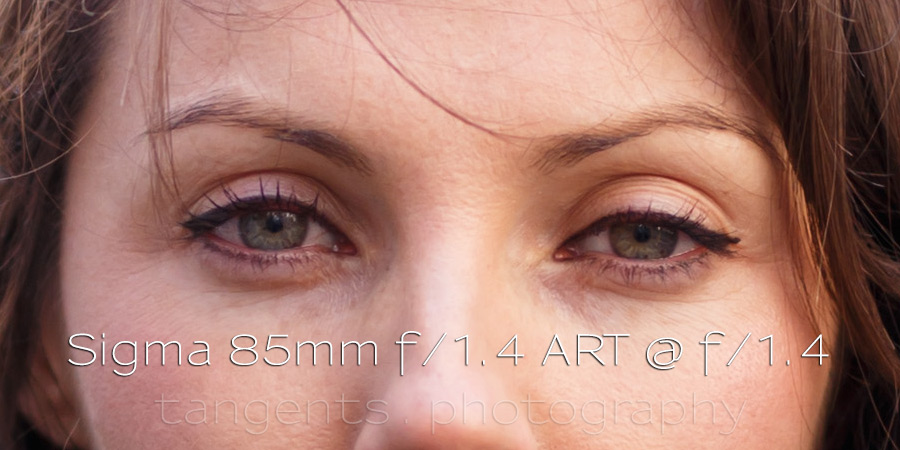 ---
Edge-to-edge sharpness
There is this little eatery close to where I live which I thought would be ideal for a test to check lens sharpness from edge to edge. I thought this would be ideal – I can stand across the road, and shoot on a tripod, and then we can see how the lettering appears at various apertures for these lenses. I went inside and just checked with the owner that it would be okay, and he agreed. I set up the tripod … and then someone parked right in front and walked in to sit down for breakfast. Oh well, we can still see the edges of the frame. But I had to mention this in case you were wondering why there is a pick-up trick in the middle of this non-photograph.
With this quick test, the Canon EF 85mm f/1.4L IS lens  (B&H) wipes out the older Canon 85mm f/1/2 II  – it is clearly more sharp from edge to edge. The Sigma and the new Canon are close, but I would still give it to the new Canon 85mm f/1.4 IS. You may well argue that edge sharpness isn't too important with this kind of lens – and it is something I mention specifically in my review of the Mitakon Zhongyi 50mm f/0.95  lens, where there is so much optical aberrations to the edges of the Mitakon, that you are forced to shoot photos which are centrally composed. In that case, I am okay working around the limitations of the usual f/0.95 optic. However, when you are dealing with a more expensive lens that you want to use for serious or professional work, then it has bearing on the matter – I want a lens that is as sharp as possible, from edge to edge, even at widest aperture.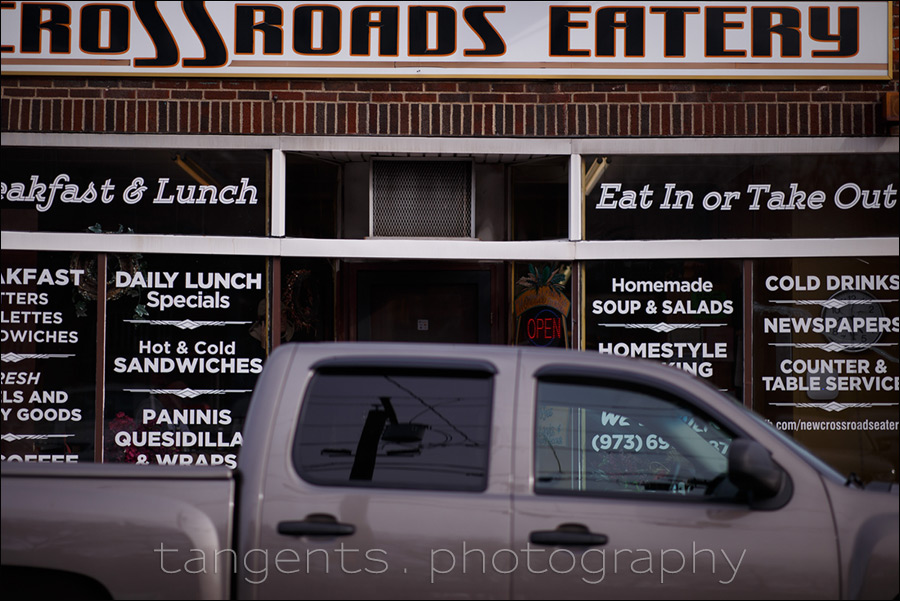 With these examples, I am only showing the results at f/1.2 and f/1.4 even though I shot a number of repetitive sequences all the way down to f/4 for all three lenses. I picked the sharpest of the images out of any particular sequence, just in case there were slight mis-focusing, or error in my technique. I'm pretty confident that what is shown here, is representative of the three lenses I had for testing.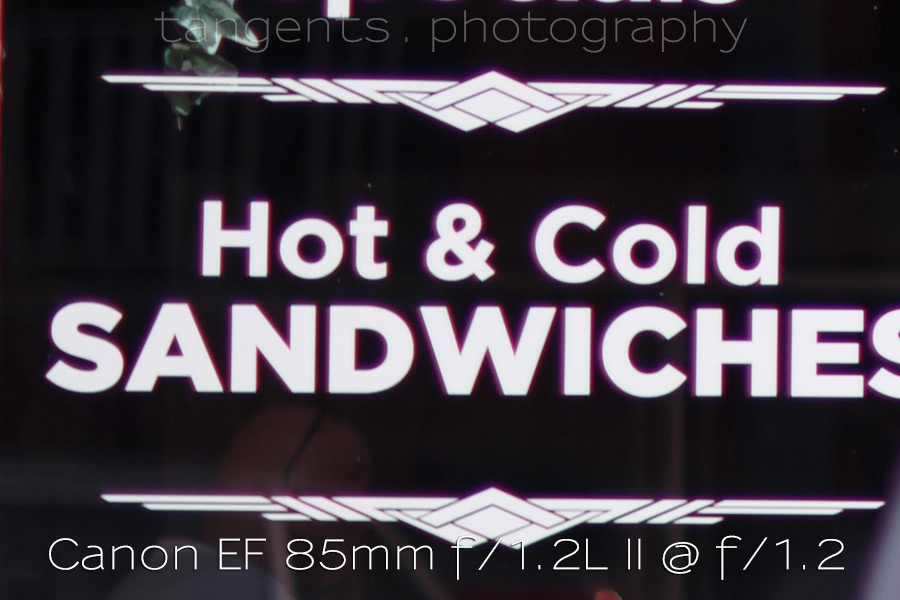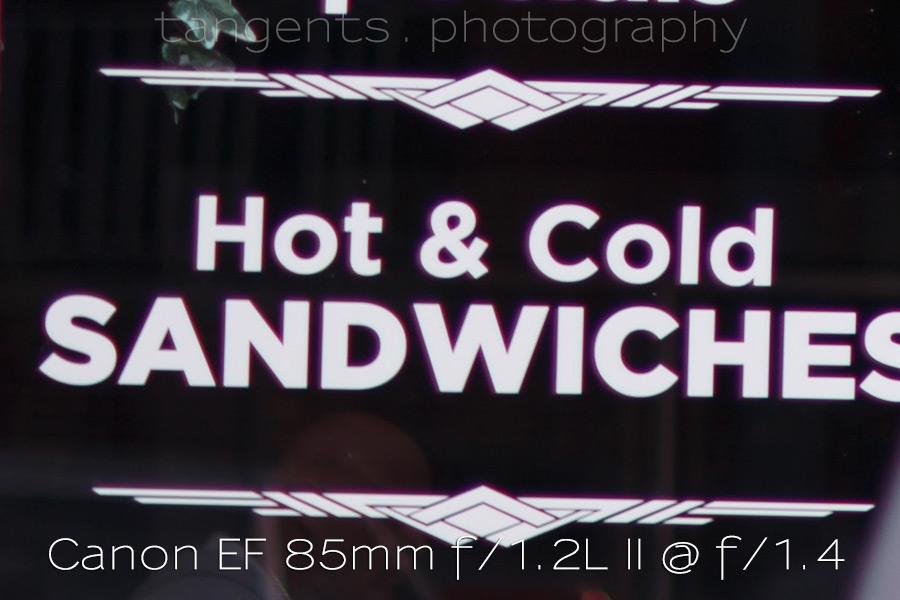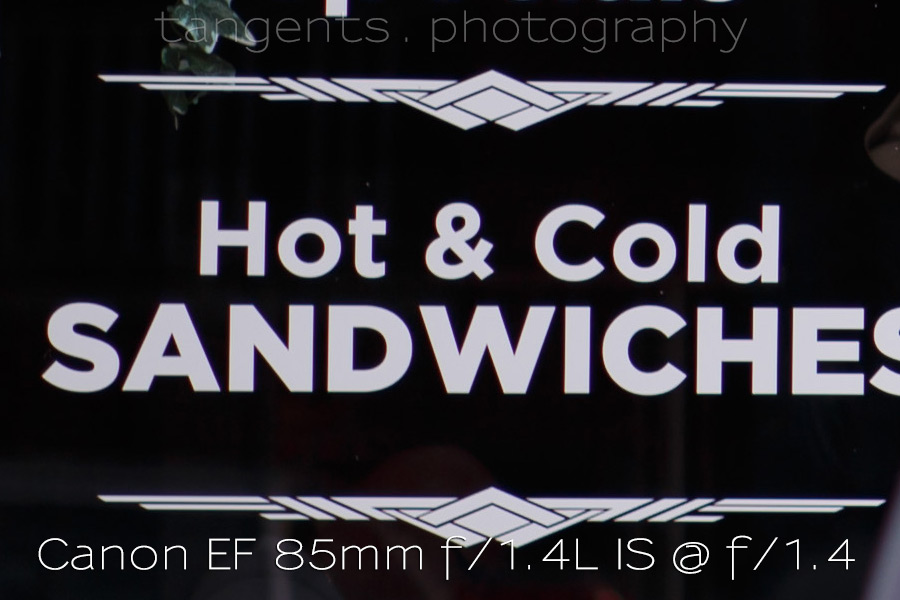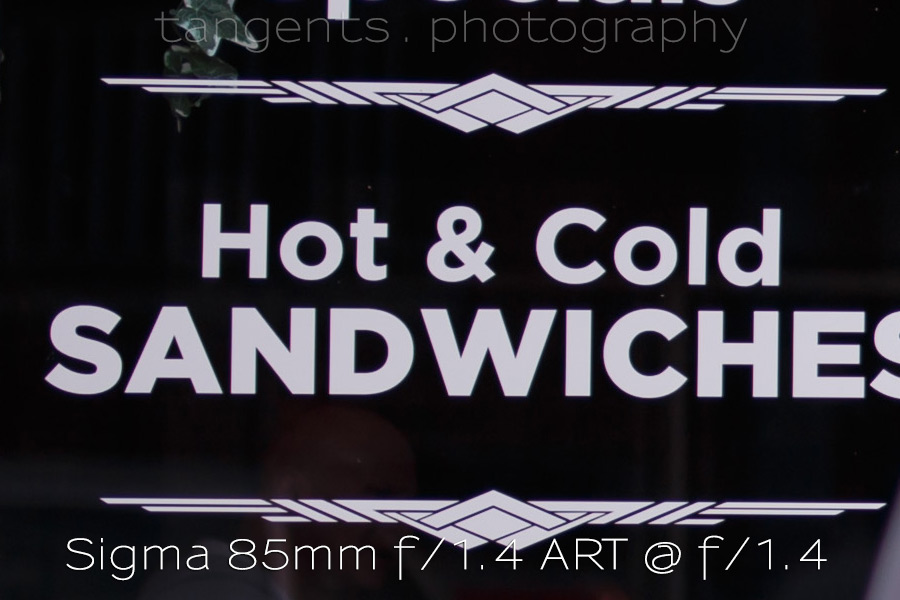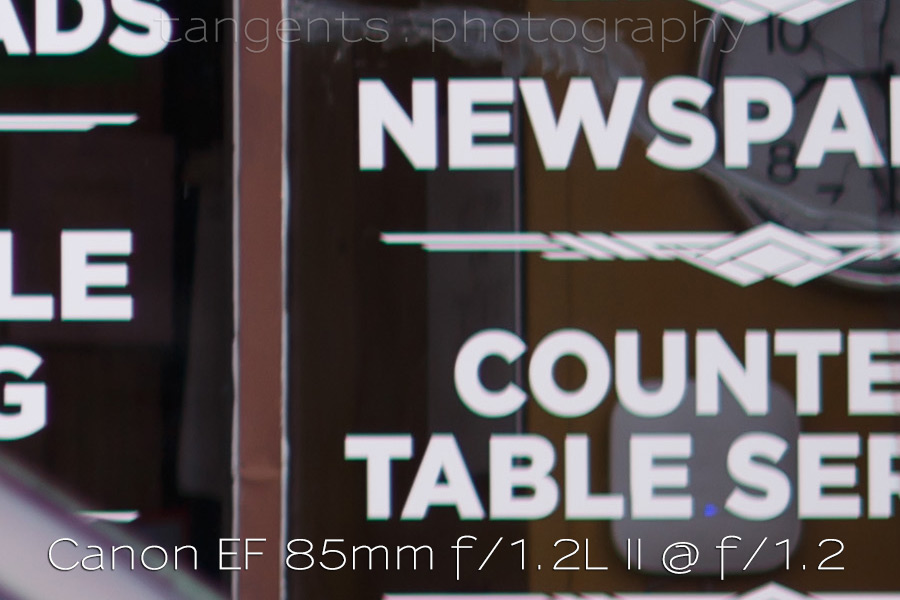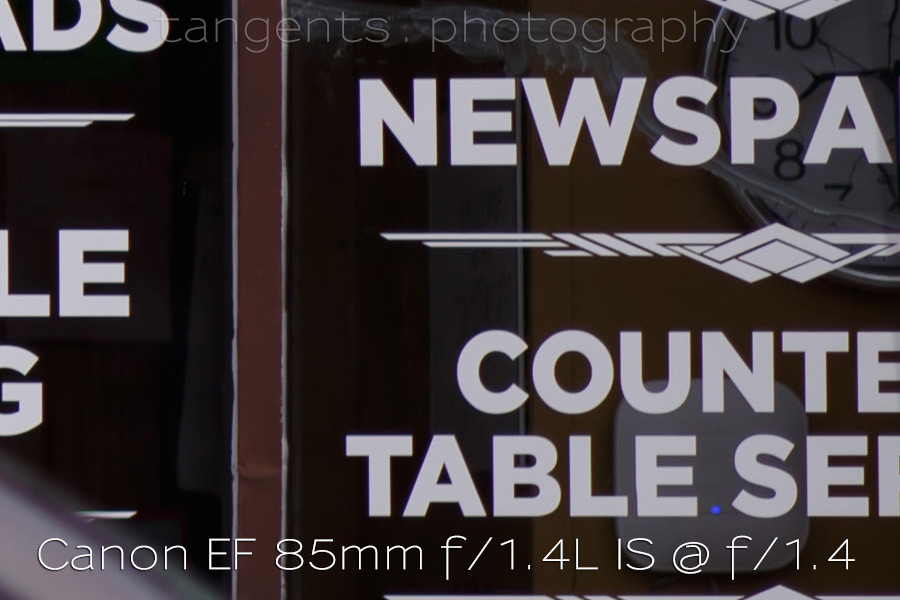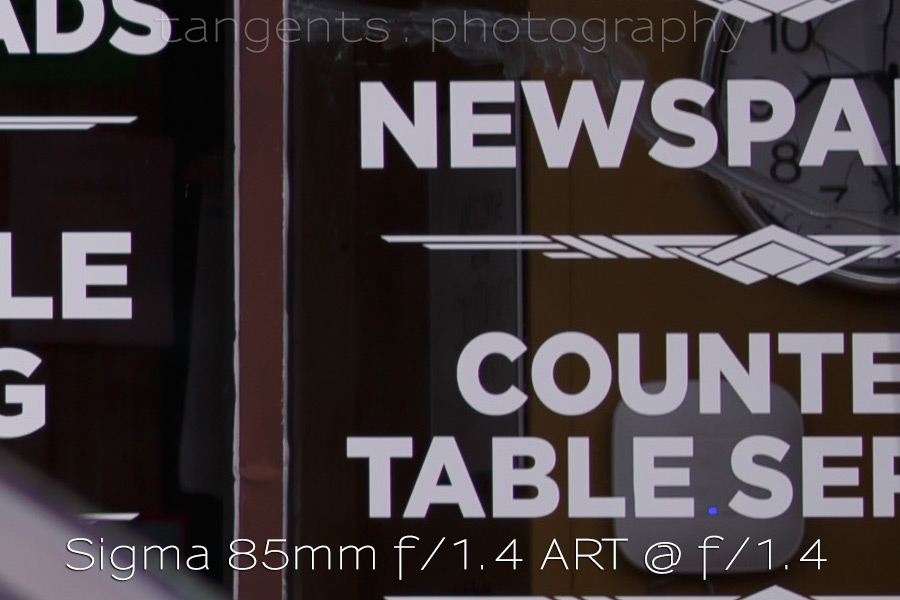 ---
Stabilization
The stabilization works! And it works surprisingly well. Even better in my experience than mentioned on the specifications list where it is stated that the IS improves hand-holdabilty by up to 4 stops of shutter speed.
I took numerous sequences of this early-evening view of Manhattan. I was mostly getting sharp images even down to ridiculously slow shutter speeds of 1/4 second handheld!  Even down to 1/2 second handheld, I got a few sharp-enough images, but the success rate did start to fall at that crazy slow shutter speed. I handheld this shot, and didn't brace myself against a railing or anything. Just handheld. And even at 1/4 second, most of the sequences I shot ranged from 'sharp' to 'pretty sharp'. This is incredible performance!
Read that again. Handheld at 1/4 second. One of several sharp shots! My success ratio dropped at 1/2 second … only a few were sharp. Above 1/4 second, consistently sharp (although I did obviously lose a few shots.)
Oh, and if you want to quibble the sharpness of this image, keep in mind that there will be some haze in the air – I am shooting across the river, and this is a busy city with turbulent air.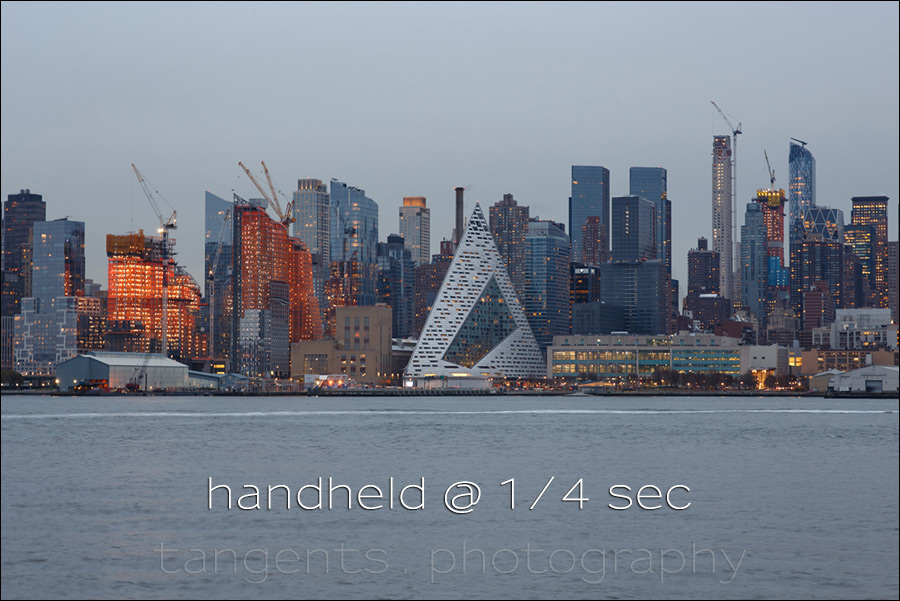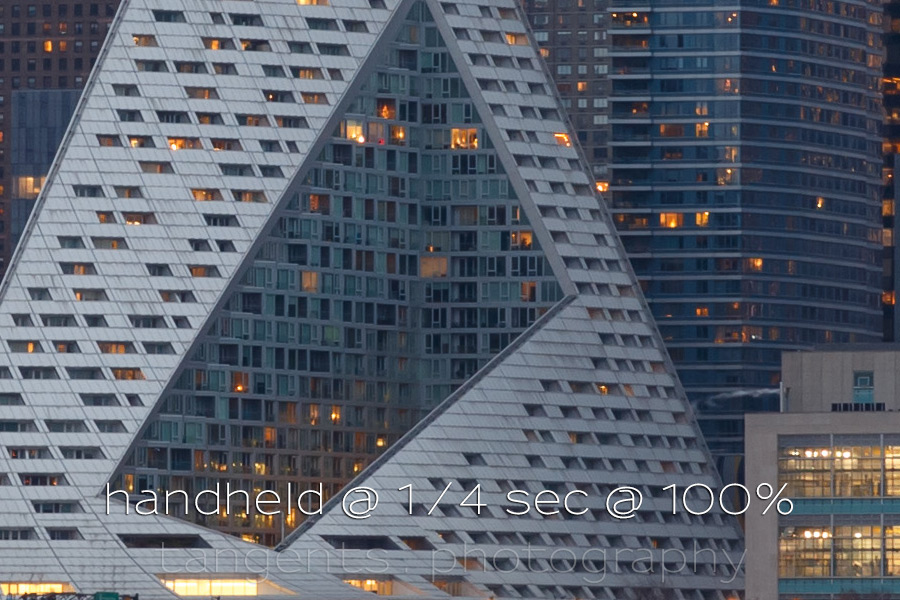 Vignetting
Of course the lens vignettes at the widest aperture – nothing unexpected there. For me, I don't mind the vignetting at full aperture for portraits – I think it helps for portraits. (The image below is uncorrected.) When you stop down, it disappears, as you'd expect.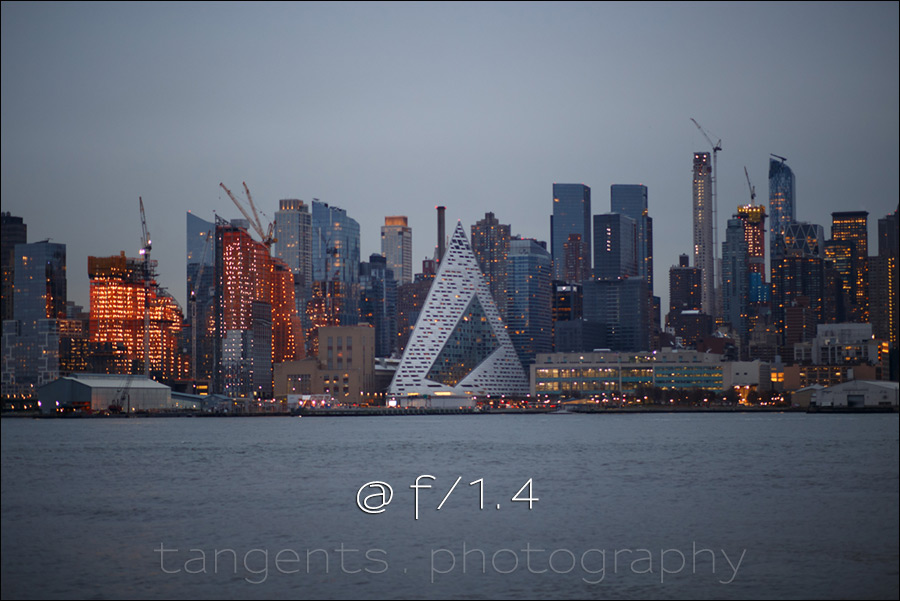 Summary
I am wildly impressed with this lens – it focuses fast. Definitely faster than the classic Canon 85mm f/1.2 II.
The stabilization is incredible, and really extends the usefulness of this lens.
This lens is sharp, appears to be very well constructed. It feels solid, yet weighs less than the other comparable lenses.
You can buy a copy of this lens via B&W: Canon EF 85mm f/1.4L IS lens  (B&H)
Related links