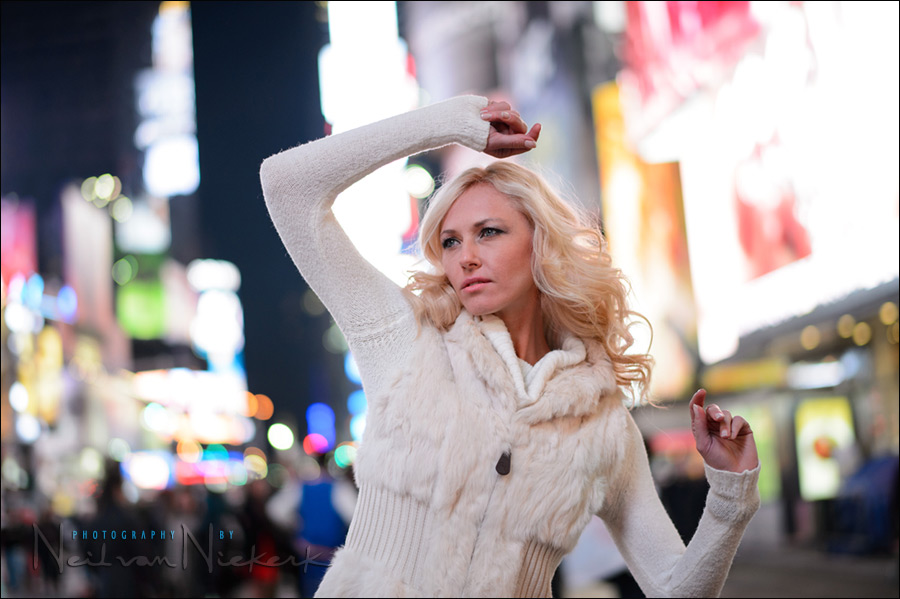 review: Nikon 58mm f/1.4G lens
The Nikon 58mm f/1.4G  (B&H / Amazon) is an odd focal length. It's not-50mm. More than that, the Nikon 50mm f/1.4G (affiliate) is only $440, and this new 58mm lens is $1,700 … yup, that's a pretty hefty difference! The price of the 58mm lens is in line with the 85mm f/1.4G … so could one expect improved performance?
I have to admit that the 50mm f/1.4G is my least used lens, along with the fish-eye. I'm just not that excited about using it. The focal length is just not wide enough (like a 35mm might be), nor tighter like a 85mm lens might be. So while the 50mm lens is affordable, it doesn't set my creativity alight. So here's a new version, which from the outside, looks like it is only slightly different. So what would set this new 58mm apart?
Looking at Nikon's info about the lens, a little more is revealed:
Its fast f/1.4 maximum aperture produces outstanding evenly lit images with edge-to-edge sharpness—virtually no sagittal coma or light falloff. Its unique design and rounded 9-blade diaphragm produce stunning bokeh and depth of field control from f/1.4 to infinity—equally useful in daytime portraits and nighttime cityscapes.
So we'd expect a crisply sharp lens with minimal optical aberrations when used wide open. This would make the lens geared towards low-light photography (with pin-point light-sources that are controlled well.) And this lens is designed to have great bokeh.
That it handles coma very well, would indicate that this lens might be seen as a successor to the Noct Nikkor 58mm f/1.2 which is a legendary performer.
I was fortunate in being able to try out the Nikon 58mm f/1.4G (affiliate), and took some photographs at night in Manhattan. I also did a few comparison shots with the Nikon 50mm f/1.4G (affiliate). Now, I didn't shoot that much because it's cold out there! So I'm only posting a few images for now, but they should suffice to show the optical performance of this lens.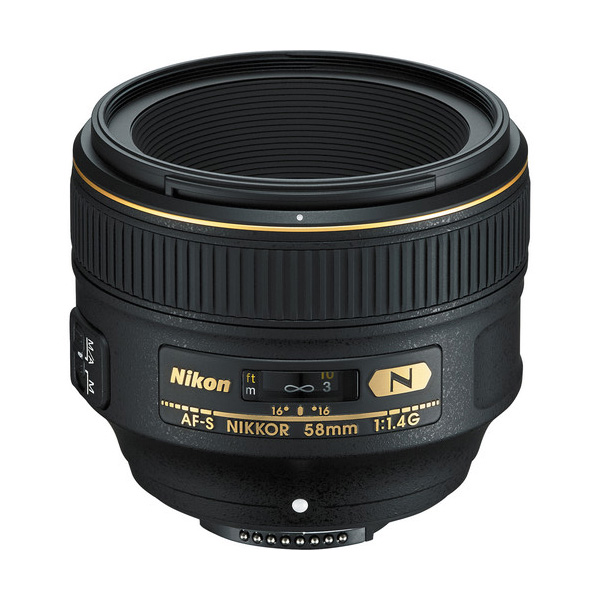 Specifications of the Nikon 58mm f/1.4G
fast f/1.4 maximum aperture
rounded 9-Blade Diaphragm
two Aspherical Elements assist in the correction of distortion and coma flaring
Nano Crystal Coating helps to eliminate internal lens element reflections
Super Integrated Coating delivers accurate colors to your camera by minimizing flaring and ghosting
Silent Wave Motor
minimum Focus Distance of 1.9′ (.58 m)
72mm filter thread
weight: 13.58 oz (385 g)
The lens is heftier than the 50mm, and would fit right in alongside the premier f/1.4 optics like the 24mm / 35mm / 85mm.
Auto-focusing speed is good – about on par with the 50mm f/1.4 which was also merely okay. But the 58mm lens has slightly more glass to move around since it is a bigger lens.
Optical performance – in short, this lens is sharper than my copy of the 50mm f/1.4G when used wide open. And really, the 58mm lens was meant to be used wide open.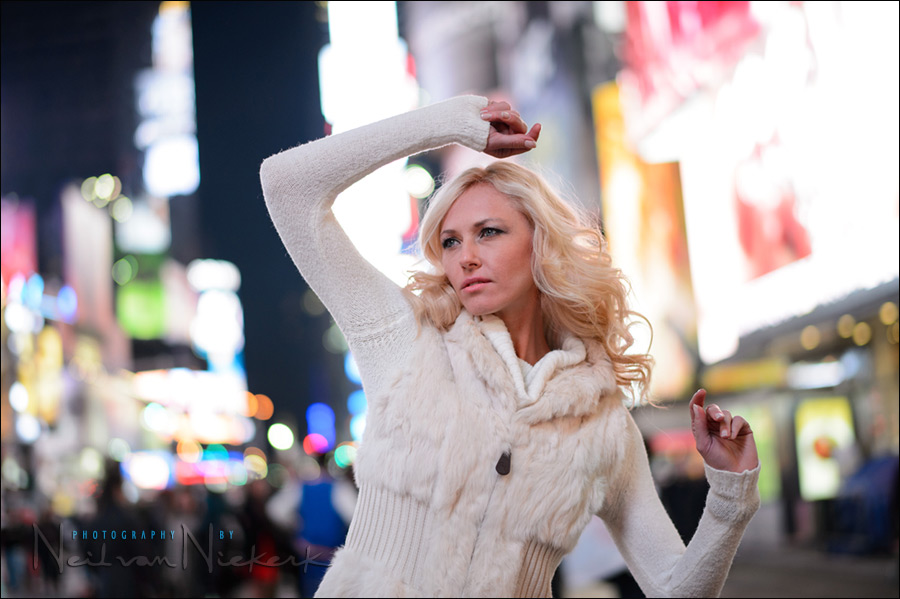 Back to this image shown at the top. Aleona was kind enough to indulge me after a workshop, in a series of photos of her in Times Square late at night. Shooting with just the available light there – the wildly changing neon lights, I shot wide open. (The white balance is a little funky, but as close as I could get it in post-processing to look normal.)
Camera settings: 1/400 @ f/1.4 @ 800 ISO
(exposure bumped up 0.4 stops in post)
The 100% crop shows how sharp the lens is wide open.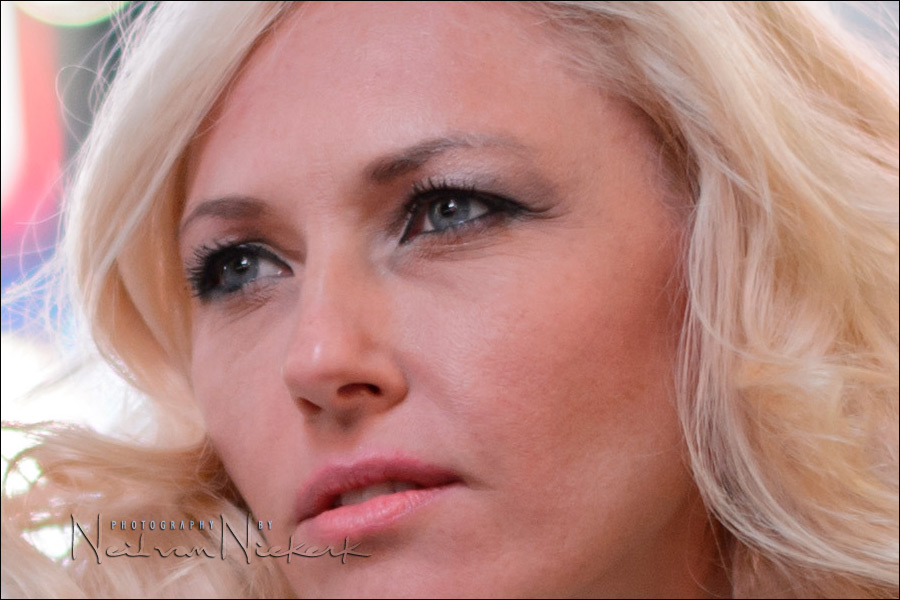 While the lens is sharp wide open, it has a certain softness compared to say my Nikon 70-200mm f/2.8G. So if I had to choose a lens to shoot portraits in low light, I'd still settle for the stabilized zoom, even if the bokeh is not as smooth as the 58mm lens.
Now about the bokeh – the bokeh of the 58mm f/1.4G is noticeably smoother than the 50mm f/1.4G. And just to reiterate: shallow depth-of-field does not necessarily mean good bokeh!
The first image here is with the 58mm, and the second image with the 50mm. Look at how the out-of-focus building on the left-hand side is rendered in both images. Also look at the traffic sign. The jittery bokeh of the 50mm should be quite obvious there.  You can download the RAW files and the high-resolution JPGs to have a look for yourself. Right-click & save-as.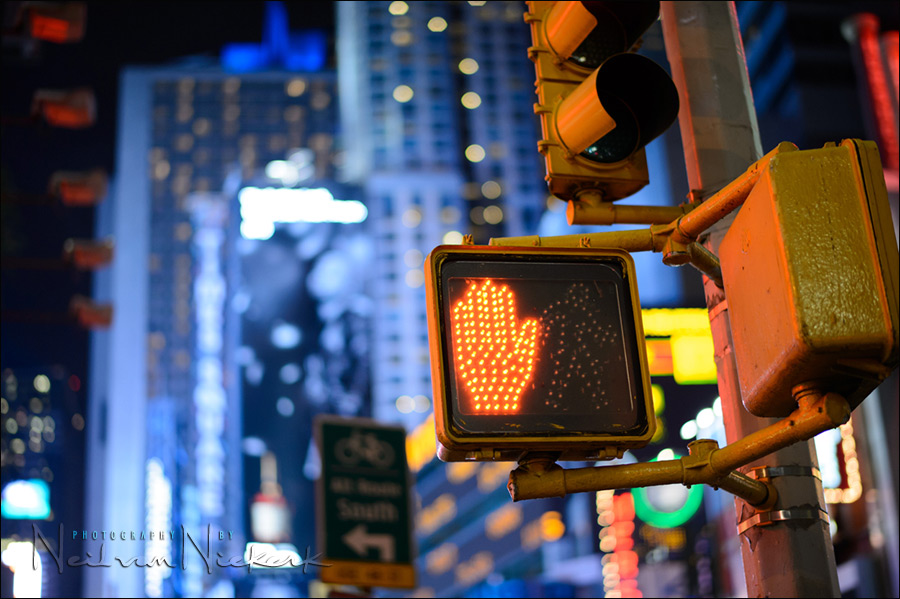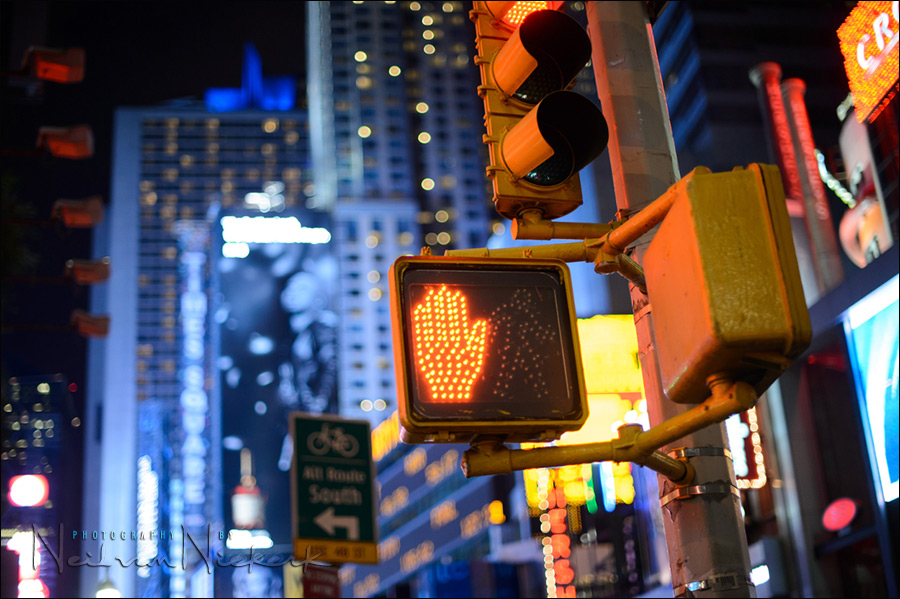 You can download the RAW files and the high-resolution JPGs to have a look for yourself. Right-click & save-as.
There are other images in that folder where you can check central sharpness, as well as how light-sources are handled.
Look at the sharpness of detail on this monument in the high-res images. The 58mm lens is better in my opinion.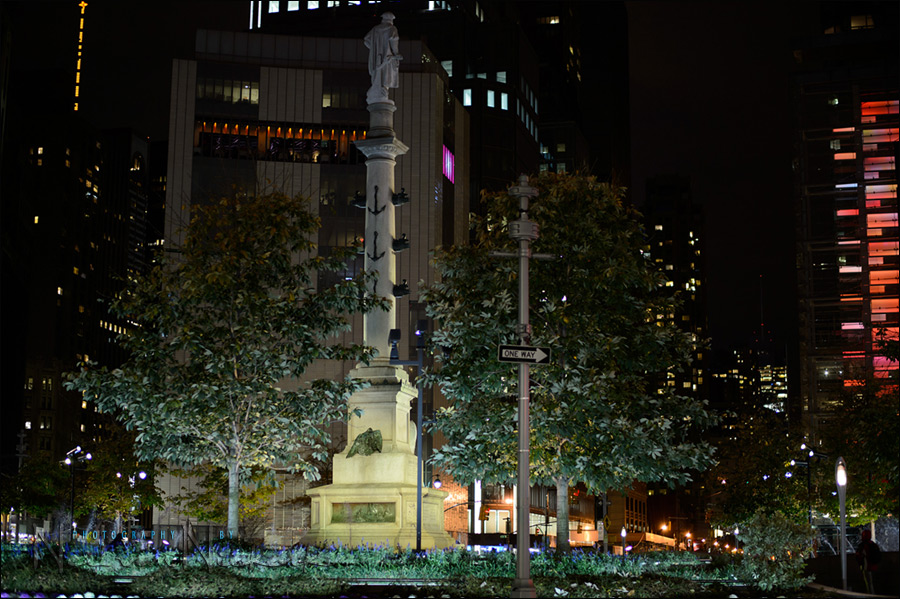 With this photo, check how the highlights are rendered, and how the three light sources at the bottom are handled. The 58mm lens looks better here as well.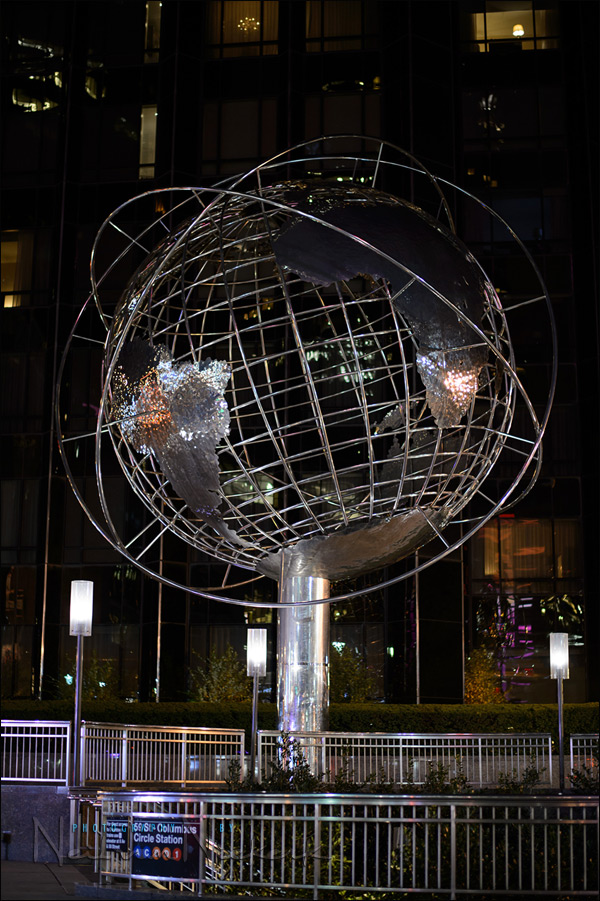 Summary
I really like this lens a lot more than the 50mm f/1.4G … it is better in every respect than the 50mm f/1.4G. But is it $1,200 better? That I can't answer for you. Everyone has their own needs and criteria for lenses. So that's a decision you'd have to weigh for yourself.
You can purchase the Nikon 58mm f/1.4G  (B&H / Amazon), from these affiliate links.
Related articles