review: Spekular LED lighting kit
The most adaptable and versatile continuous lighting setup currently might well be the Spekular LED lights (B&H / Amazon). They come as a set of four LED sections (11.8″ x 1.57″) that can be connected in different ways – as panels or strips or geometric shapes. You decide. The Spekular website shows some of the options. The specifications of the Spekular LED kit only gives a dry idea of what these are capable of.  Therefore, with this video review of the Spekular, I wanted to show some of that adaptability, and how these lights might be used. Similar then to my review of the Profoto A1 flash, hopefully there is something of interest to everyone in seeing more of the photo session with the models.
We had a first look at these lights in this previous article, Spekular – versatile continuous lighting kit, and this video review takes it further.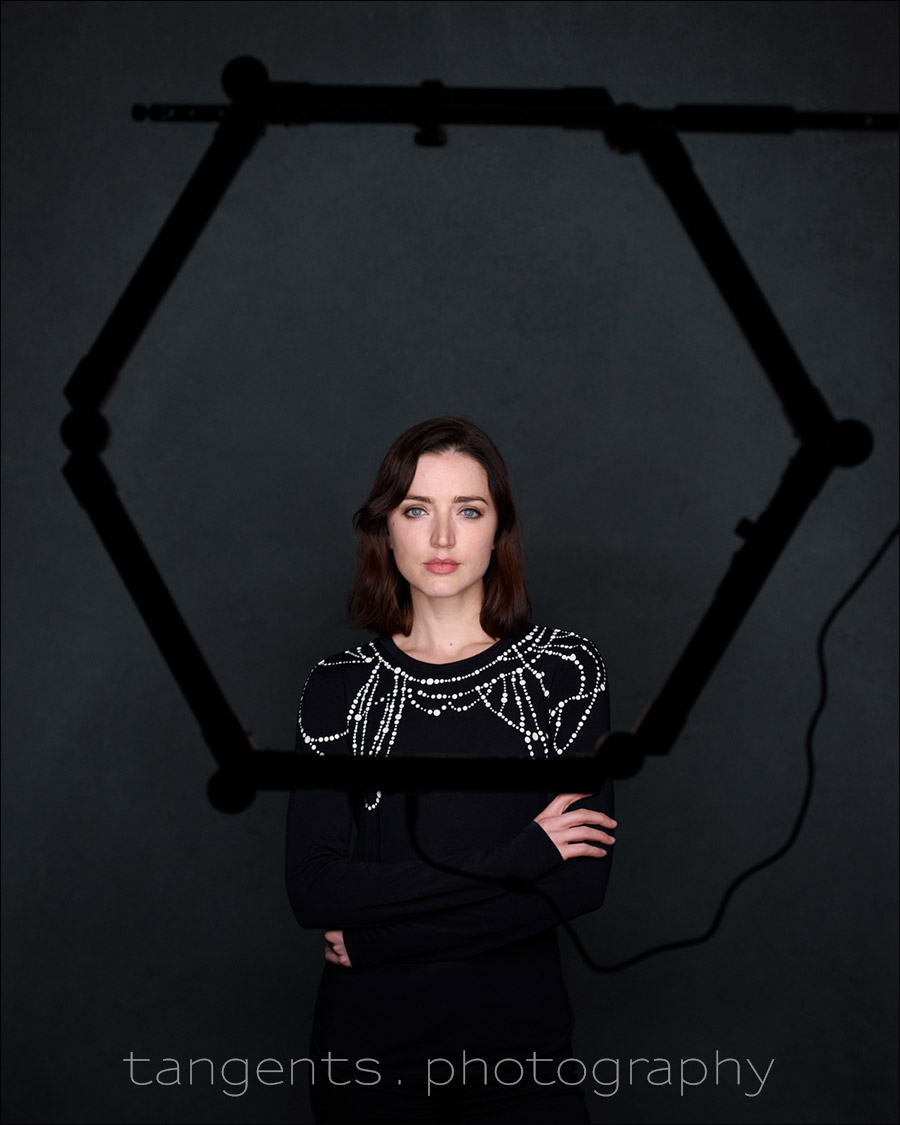 A little about the video: 
 –  There's a "typo" in my phrasing during the intro. Where I said, "if you create a large hexagon or octagon, you get a larger light pattern", I meant you create a larger light source.
 –  Inexplicably, I somehow had problems pronouncing "hexagon" and even "octagon" on that day.
 –  You will notice that I shot fairly fast during parts of the photo session. Since there wasn't a flash burst popping every time I took the shot, I could shoot faster without it looking like a lightning storm in the studio. Continuous lighting allow you to do that. Also, with continuous lighting you don't have the benefit of flash freezing movement or let you avoid camera shake. So I had to shoot more frames than I normally might.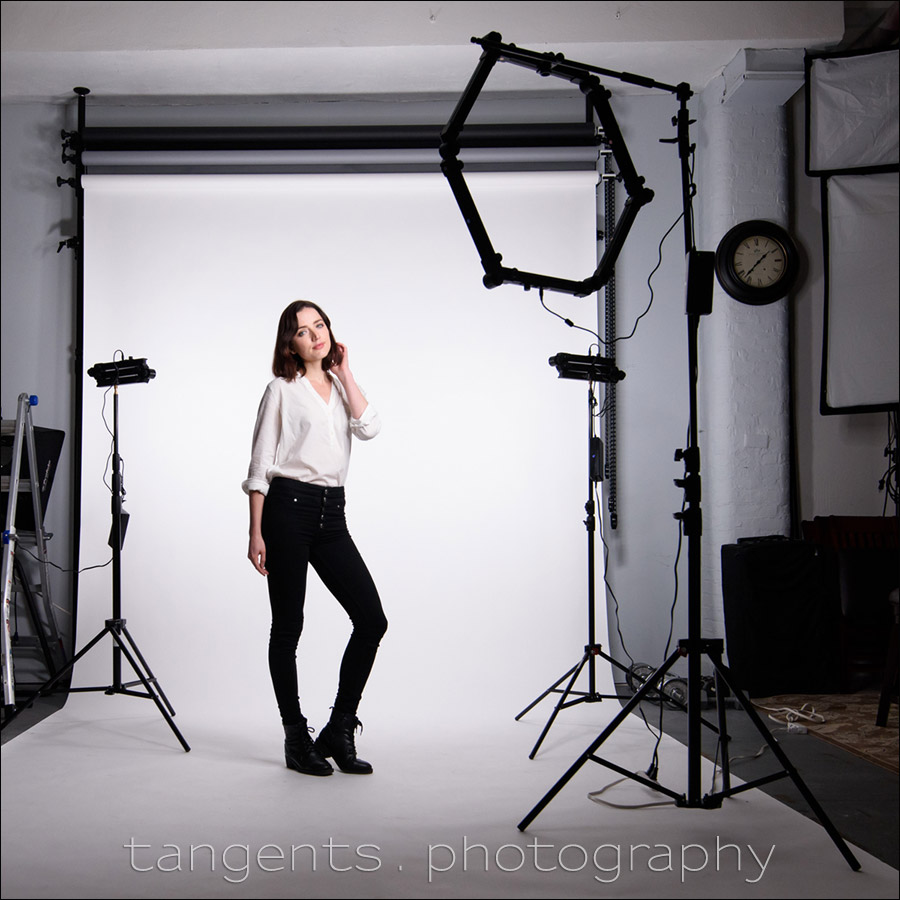 You can purchase the Spekular kit via these affiliate links
These lights are Daylight Balanced: 5600K,
Beam Angle: 120-Degrees
Dimming 10-100%
They have superb light purity with a CRI of 94+
A high CRI is one of the  factors mentioned in the article on choosing a video light for Photography & Video that we should be looking at when deciding on continuous lights.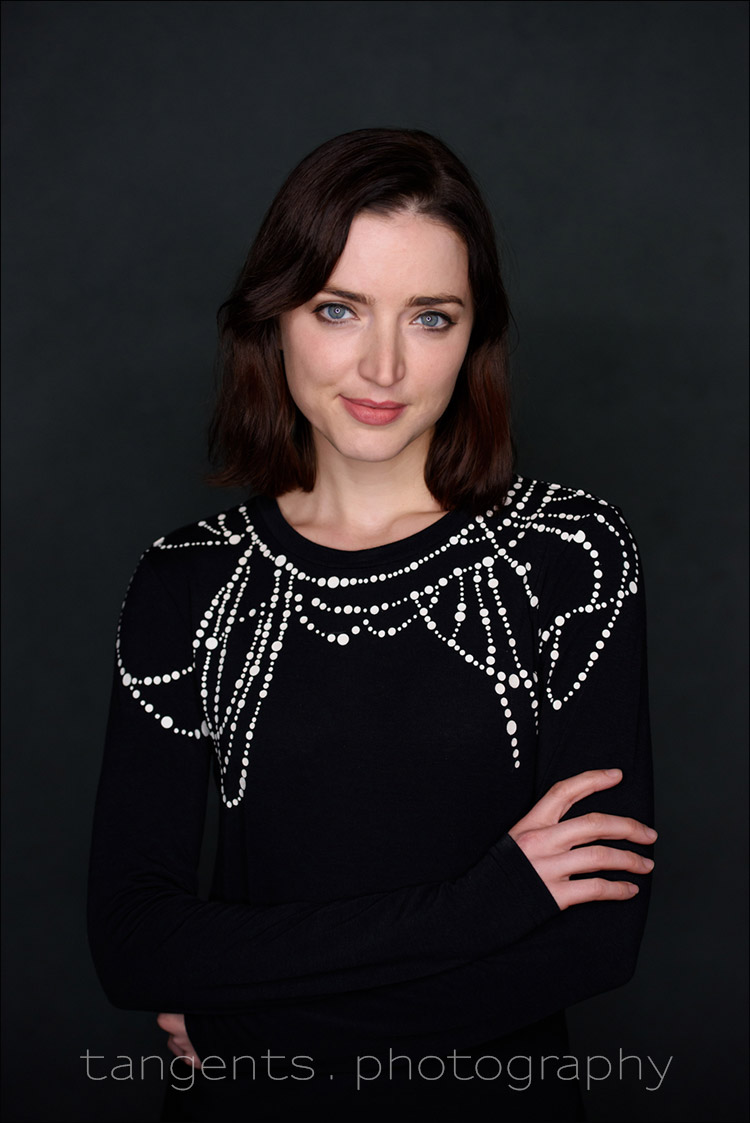 Camera settings & photo gear used during this photo session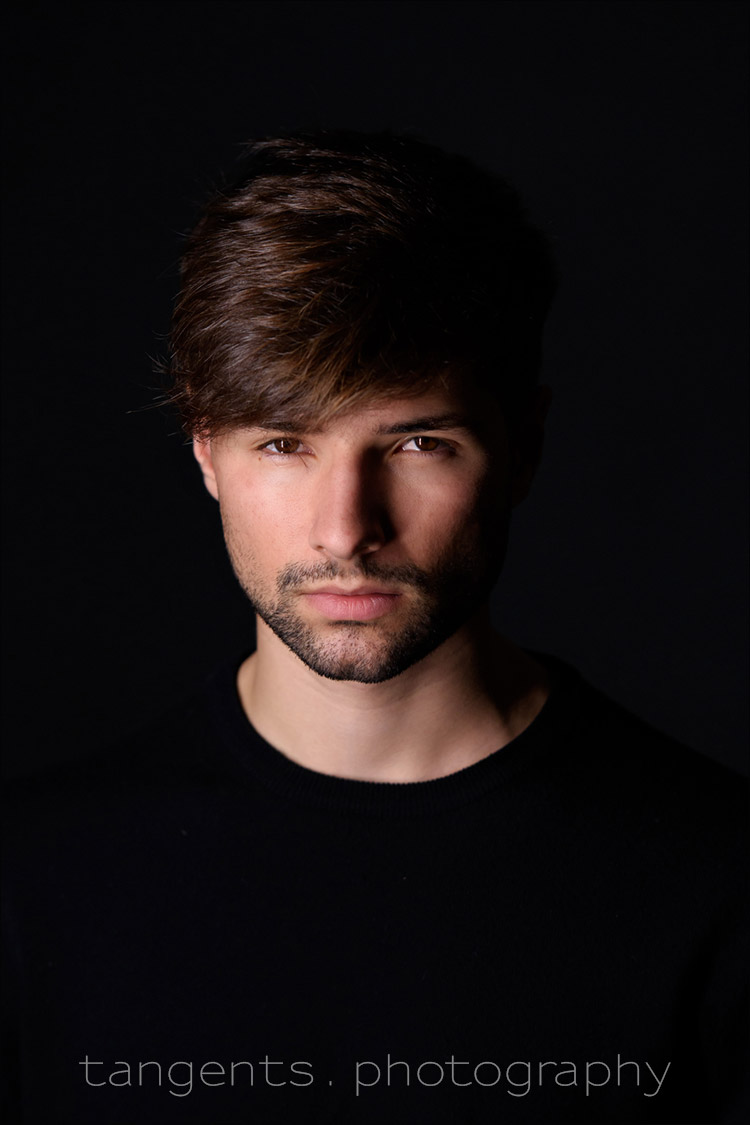 You can purchase the Spekular kit via these affiliate links
Summary
The video should give you an idea of the flexibility of the Spekular LED light (B&H / Amazon), as a system. As mentioned in the video, you can connect up to 8 of these sections together in various ways. The most obvious would be as a panel of 8×1 sections, or a longer panel of 4×2 sections. Then there are the geometric patterns. With the expansion kit  (affiliate) you can even separate them. With that kind of flexibility, and with the capability of using them on location with a battery (affiliate), and with the high CRI, these lights are definitely worth checking out if you are in the market for a continuous lighting kit.

Related articles