Studio photography – Creating sun-flare images
One of the sequences I photographed of Anelisa for the video clip of a photo session in the studio, was to create this kind of sun-drenched flared image. I wanted it to look bright and airy and summery.
There was a studio flash behind her to (partially) create the flare. I had to keep adjusting my movement just so that the flash-head wouldn't be entirely hidden, or entirely revealed.
There was a total of four flashes used, and the pull-back shot shows their positioning.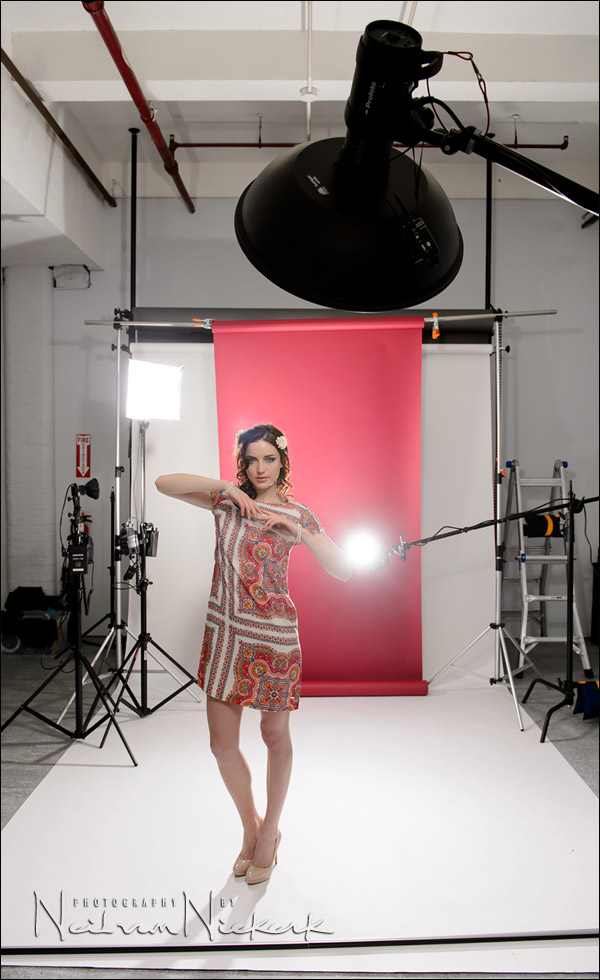 There was one Profoto D1 Air 500 Ws studio light (affiliate) and the Profoto beauty dish (affiliate) as the main light on Anelisa.
The beauty dish and light were mounted on a Manfrotto 025BS boom w/ 008BU stand & casters (affiliate) which offers coaxial geared controls at the one end. So now it is  possible to adjust the positioning of the light such as the beauty dish in this case, without relying on a tall model on high-heels to adjust your lights for you.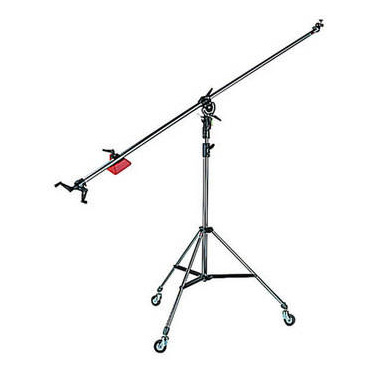 There was a bare Profoto D1 Air 500 Ws Monolight (affiliate) behind her. This flashhead had the Profoto frosted glass dome (B&H / Amazon) on it to help spread the light, since the D1 has a flat disc for the head, instead of the usual bulb-like flash-head that you'd expect.
Then I used two Quantum flashes – one to light the background, and the other (with a 12″ x 12″ softbox) to provide rim-light on Anelisa.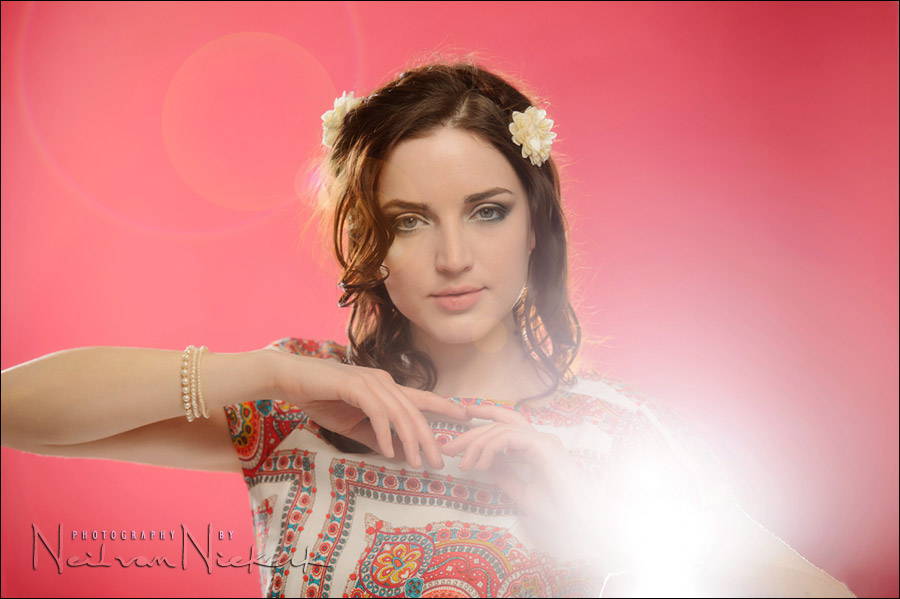 The flare from the flash-head wasn't quite enough, so for both these main images, I used the Lens Flare filter in Photoshop.
Camera settings and gear used (or equivalents)
Related articles