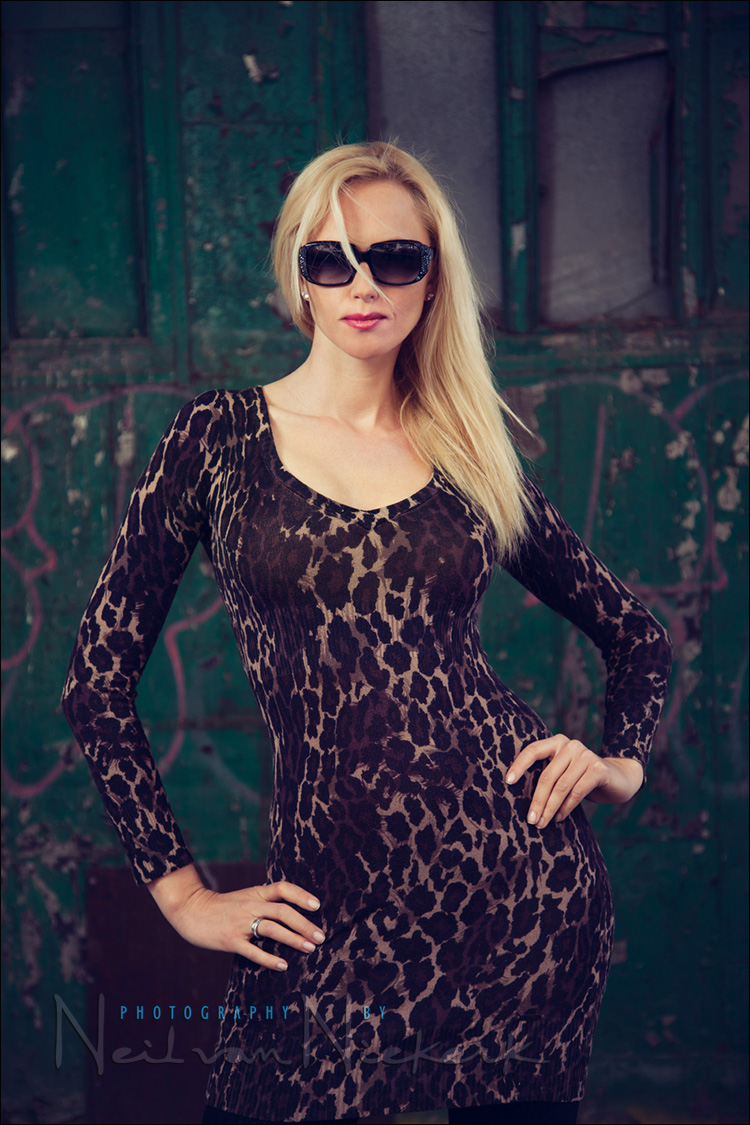 Reasons to use TTL flash – speed & simplicity
Okay, true strobists might recoil in horror, but I often prefer using TTL flash to sweeten an image when shooting on location. I get to the final image faster than if I had gone the more methodical route of manual flash.
For some situations, manual flash is the only way to go. For example, when your subject is static in relation to your lights and you have to get consistent lighting and consistent exposures, image after image, then manual flash makes the most sense. But for times where you want to shoot faster, and shoot on the run, I find that TTL flash is the easiest and most fun option for me.
With this photograph of Aleona, I chose an easy scenario where the available light isn't harsh. While the light might be soft, it is also not all that exciting. It's bland. But now we can easily finesse it with a bit of flash from a softbox …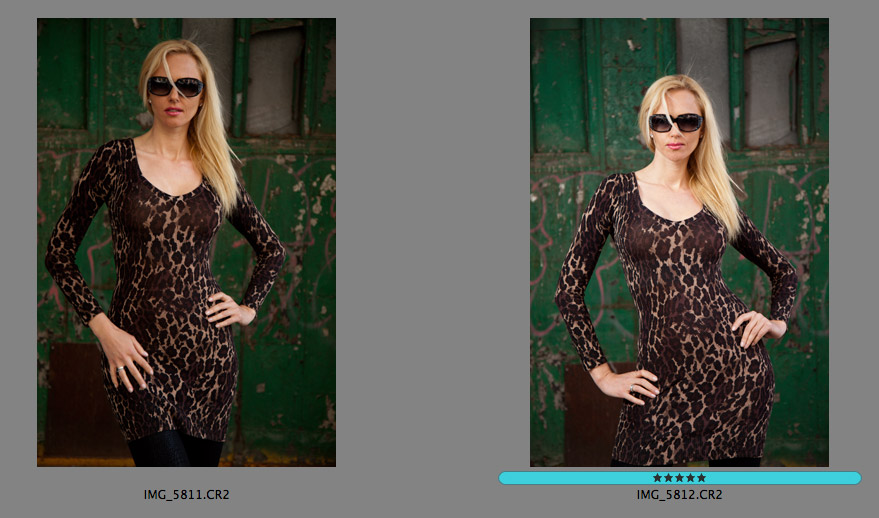 The technique is simple in this case – under-expose slightly for the ambient light. A stop or so. Maybe 2/3rd stop. Just a bit. And then let the TTL flash, diffused by a softbox, pick up the difference in exposure. This screen capture from Bridge will show the same image without flash, and then with flash added.
Of course it helps in using sensible camera settings:
Camera settings & photo gear used during this photo session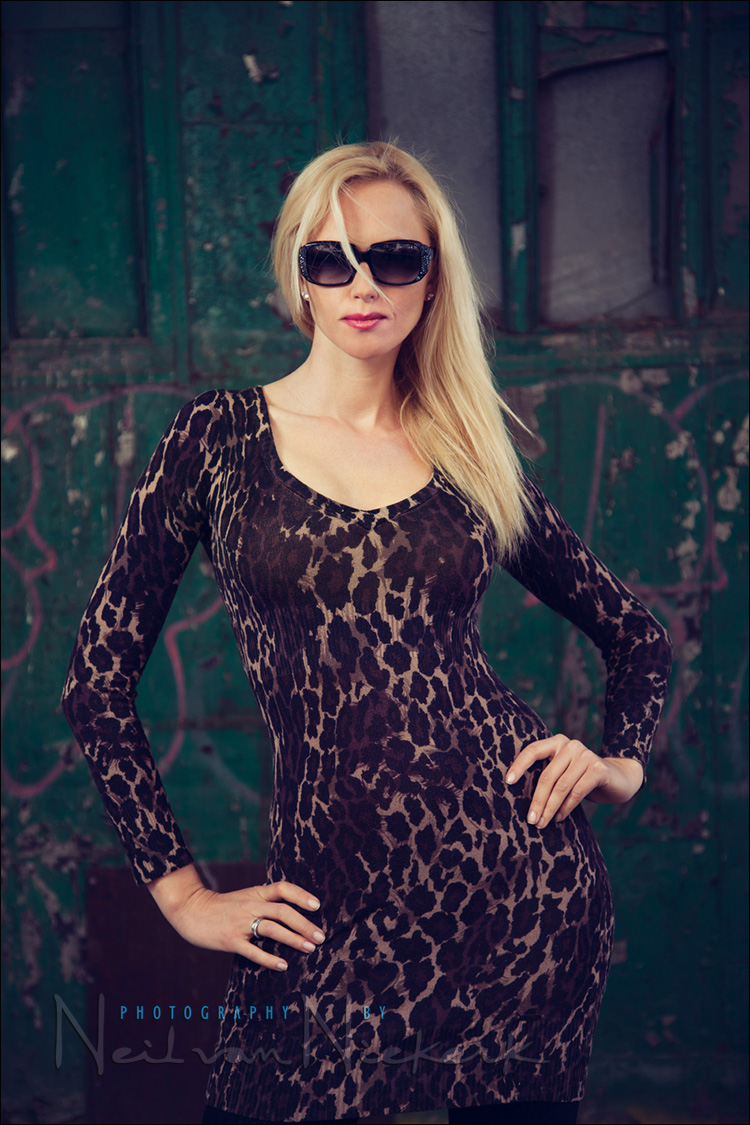 Post-processing this image
Back to the image at the top. I've been playing around with the new Lightroom presets from Totally Rad. I wanted a cross-processed look that would help give the photo a more edgy feel. I like these presets since they give me a good starting point for a specific look, and then I can change it however I feel.
Video tutorials to help you with flash photography
If you like learning by seeing best, then these video tutorials will help you with understanding flash photography techniques and concepts. While not quite hands-on, this is as close as we can get to personal instruction. Check out these and other video tutorials and online photography workshops.


Related articles