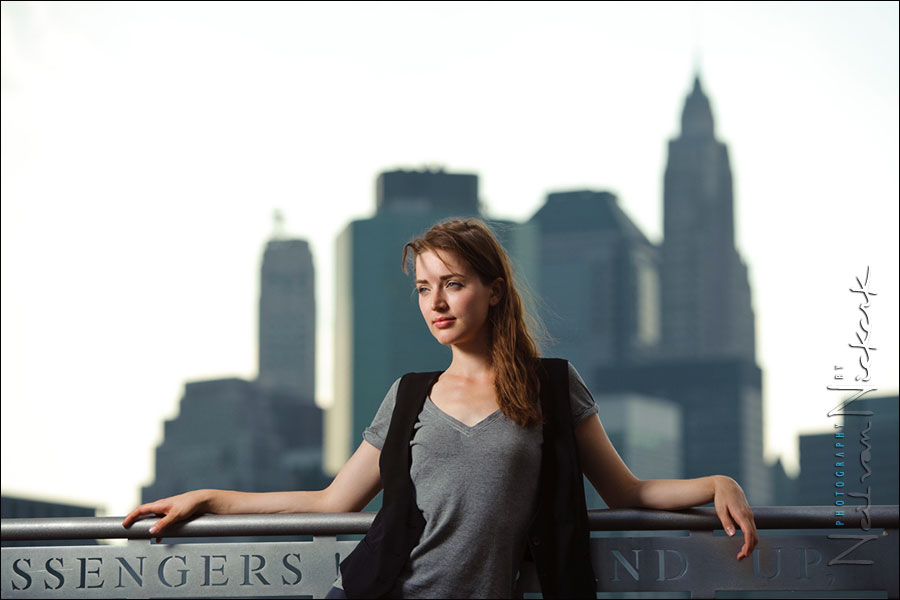 using neutral density (ND) filters with flash to control depth of field
Working in bright light, the limitation of having a maximum flash sync speed forces a small aperture on us.  That small aperture means more depth of field than we might like.
There are two ways to force a high shutter speed / wide aperture combination:
– go to high speed sync (HSS) mode.
– use a neutral density (ND) filter.
Using HSS dramatically cuts down our power of our flash, so if we're working in very bright light, we might be past the edge of what our flash is capable of. Then we need to bring it back to maximum flash sync speed, but force the wider aperture with a neutral density filter instead.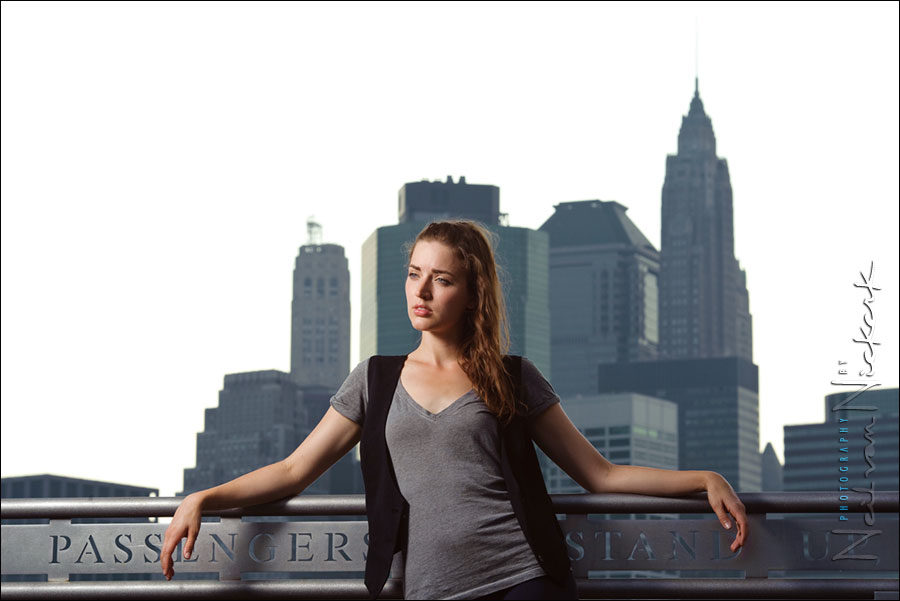 The photo at the top of this article was taken at  1/250 @ f4 @ 200 ISO; which is 3 stops below the actual exposure of this image here.
Instead of 1/250 @ f11 @ 200 ISO, I was able to go to a much wider aperture (3 stops) by adding an 8x Neutral Density filter:B+W 0.9 (3 stop) ND Neutral Density 77mm MRC 110M Filter (Amazon)  The 8x means a 3 stop reduction in light.  You can see the difference in depth of field, even on this 600px wide image.  (Click on the photos for larger images.)
Just to explain how the numerical value of 8x relates to 3 stops of light. One full 'stop' in shutter speed or aperture or ISO value means a doubling or halving of the amount of light. Therefore 2 stops means a 4 times increase, or 1/4 value.  (2 to the power of 2 equals 4.)  If we increase or decrease our exposure by another stop, we double or halve the 4x or 1/4 value, and that would get us to the 8x reduction in light.  Three stops.  This means that f11 becomes f4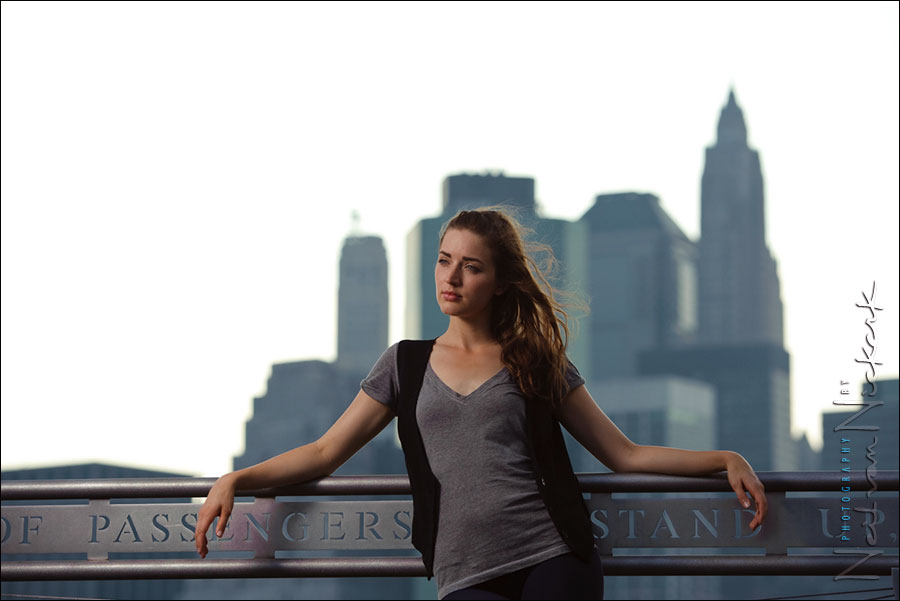 With this next image, I wanted to show how the flash's output is reduced by going to high-speed sync.  For all these images, I had the flash set to maximum power, shooting with Manual Flash.   Keeping the flash (in a softbox) to the same distance, you can see how shooting at 1/2000 @ f4 @ 200 ISO, reduced the flash power.  By going over maximum flash sync speed, the flash goes into HSS mode, and changes it output from a high energy burst of light, into a very short period of continuous light.  That is how high-speed flash sync works.  The flash's output is dissipated over a brief period as continuous light, thereby allowing the entire frame to receive equal flash exposure.  But this means the flash's output is reduced considerably.
The immediate question that will be asked is, won't the ND filter cut down the flash's output?  Yes, it will.  But it will cut the ambient light and flash by equal amounts.  So you don't lose flash power in comparison to the available light.  The balance stays the same, unlike if you had decided to use high-speed flash sync.
To compensate for the loss of output by going to HSS, we would've had to move the flash closer, which isn't always an option, depending on our composition of the photo.  Adding multiple speedlights are an option, but in comparison, it is a simpler matter of adding a ND filter.
photo gear (and equivalents) used in this photo session
related articles