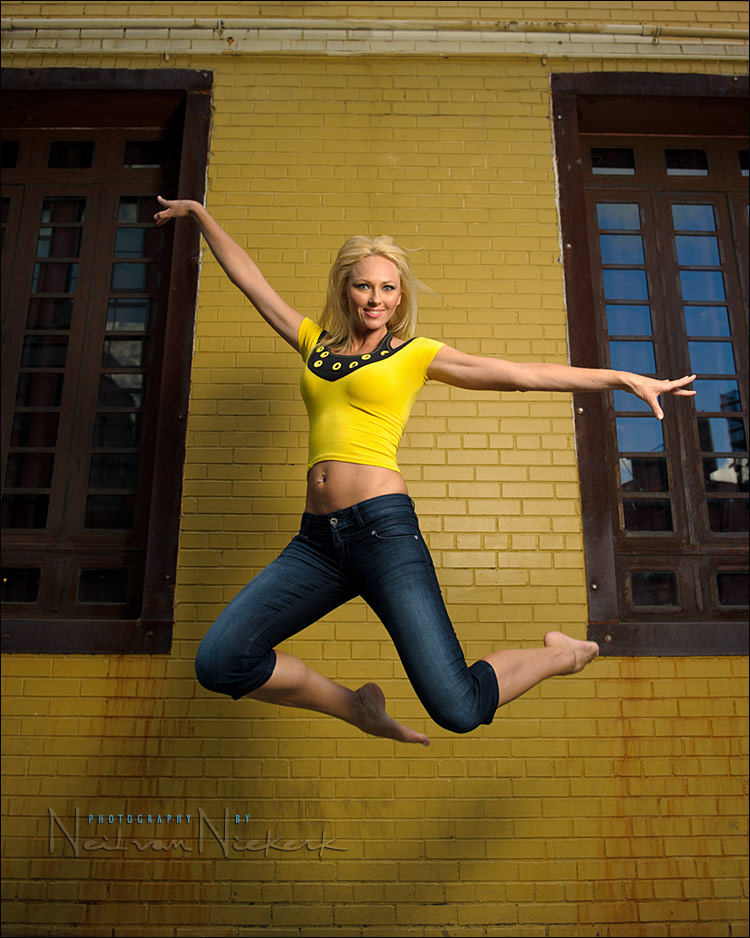 Using high-speed flash sync / Auto FP
Going to High-Speed Flash sync, ie, over maximum flash sync speed, comes with a penalty – loss of flash power. This might be a crucial thing when we are shooting in really bright light, and need to match that with flash. So here's a solid recipe for when it makes most sense to go to high-speed flash sync / Auto FP.
High Speed Flash Sync makes most sense when you need either
– shallow depth-of-field, or
– fast shutter speeds,
and
– you have the flash power to spare.
As mentioned in the tutorial on high-speed flash sync (HSS), there is definite loss of power in going into high-speed flash sync territory. So you wouldn't immediately use HSS in very bright light if you are trying to match the sun with flash. While the higher shutter speeds brings the ambient exposure down, it brings the effective flash power down faster than it affects the ambient light. So the sweet spot will always be at maximum flash sync speed. Therefore, using HSS shouldn't just be a default way of working flash. This is also discussed at length here: When to use high speed flash sync (HSS).
With this image above, the softbox was close enough to Aleona that we were able to get good flash exposure on her, even at a high shutter speed. However, we did remove the one baffle of the softbox.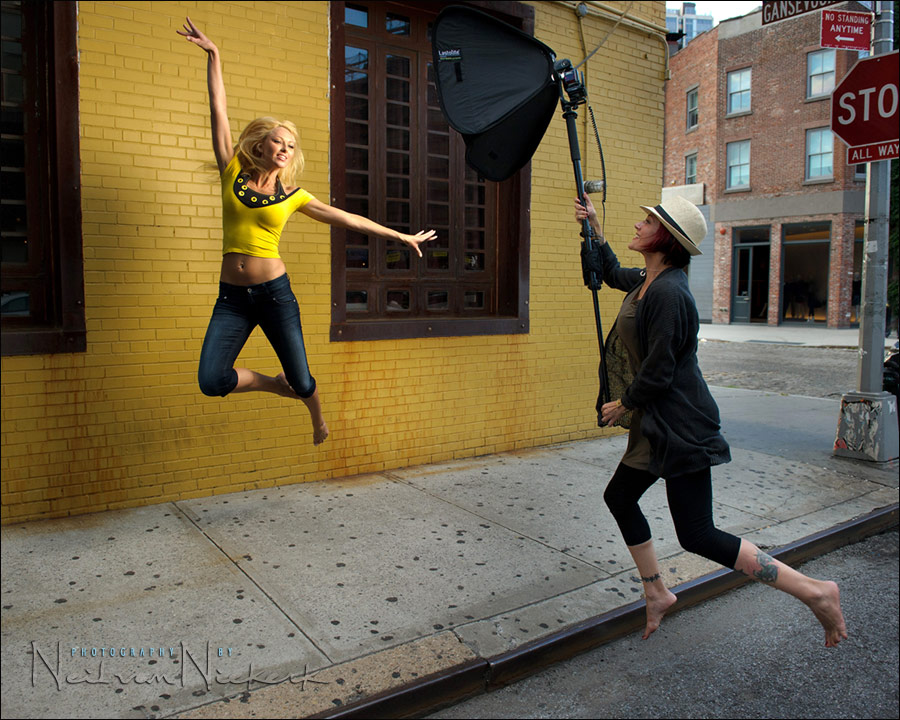 A fun image taken during a personal workshop  – our model, Aleona caught-mid-air … with a fast shutter speed and flash, to freeze the movement. Even Jessica, my assistant with the 'tood, was positively elevated with the experience of photographing Aleona.
camera settings: 1/1000 @ f4 @ 800 ISO
The faster shutter speed was there to help freeze her movement. I had to bump the ISO up to get to that speed. I could have stayed at 1/250 @ 100 ISO, but that shutter speed might be a touch too slow to freeze movement. We can't rely on the flash to freeze action, because the available light is relatively bright in comparison. You can't necessarily rely on flash to freeze the movement, so the higher shutter speed is necessary.
Summary
Use high-speed flash sync when you need the higher shutter speed OR shallower depth field, AND can afford the subsequent loss in power.
Related articles
Photo gear (or equivalents) used during this photo session