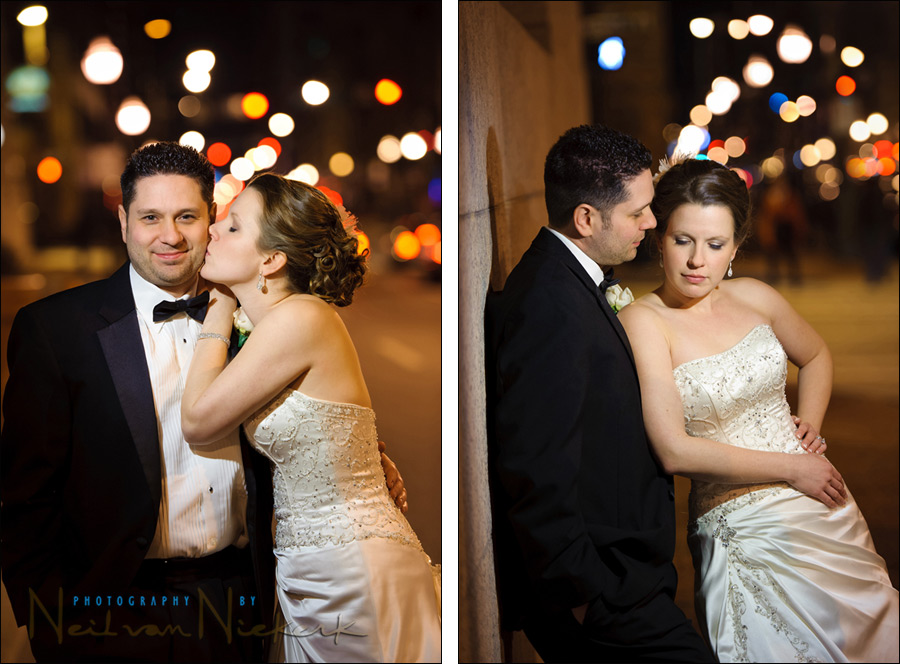 Using video lights for outdoor night-time portrait photography
The image at the top was taken on the streets in Baltimore during the same time. Again, I controlled the power to match the video light's brightness better with the background.
camera settings: 1/100 @ f3.5 @ 1600 ISO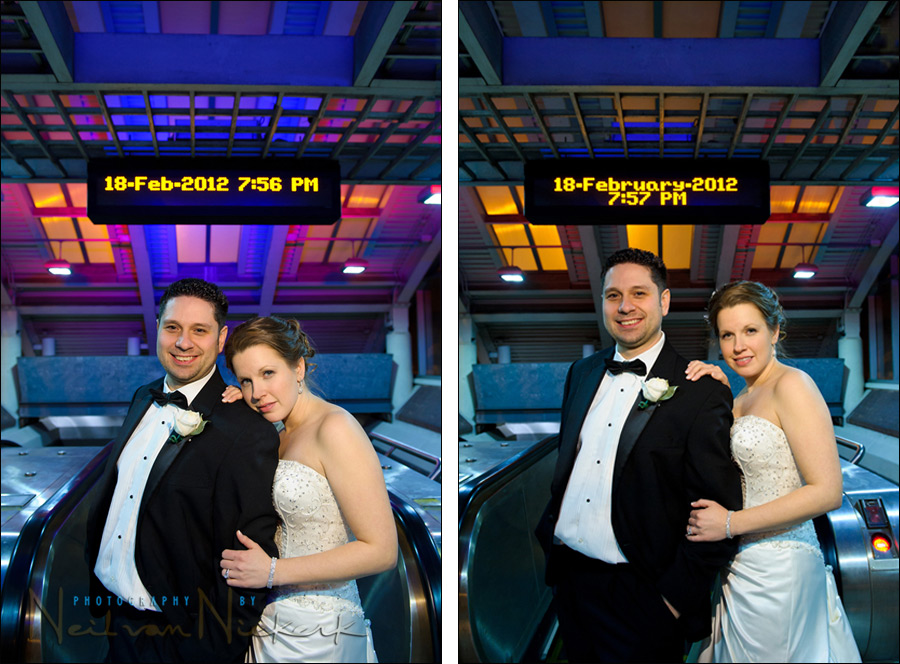 This image was taken in the entrance of a subway station during the romantic portrait session with the couple. I liked that their wedding date now appeared on the display at the train station. I turned the brightness of the LED light down so that it better matched the available light in the background.
camera settings: 1/80 @ f2.8 @ 1000 ISO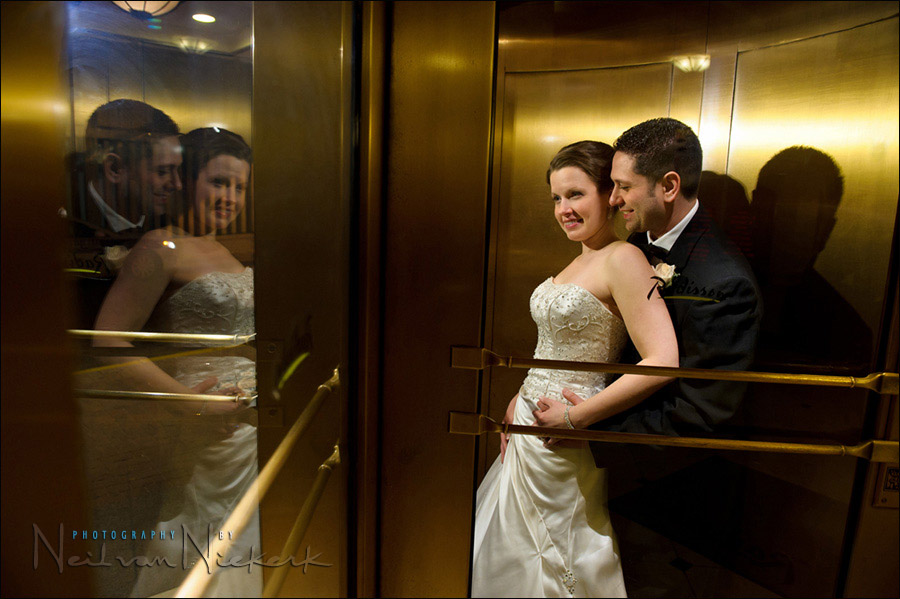 Video light used
The video light used here, was made by made by Sabre Professional Lighting, individually crafted. Unfortunately, it appears they have gone out of business.
What made this unit unique was the sheer brightness. Other LED video lights  I've used have all been lower intensity than the Lowel ID-Light  (B&H / Amazon), for example. The Sabre Lighting unit is comparable in brightness to the Lowel ID-Light. These units were made with specific WB choices, and my unit was set for 3200K.
Currently the LED video light that I use is the Litepanels Croma LED video light  (B&H / Amazon).  What makes this unit exceptional is the ability to change the WB, allowing you to adapt the light to your environment.
Related articles