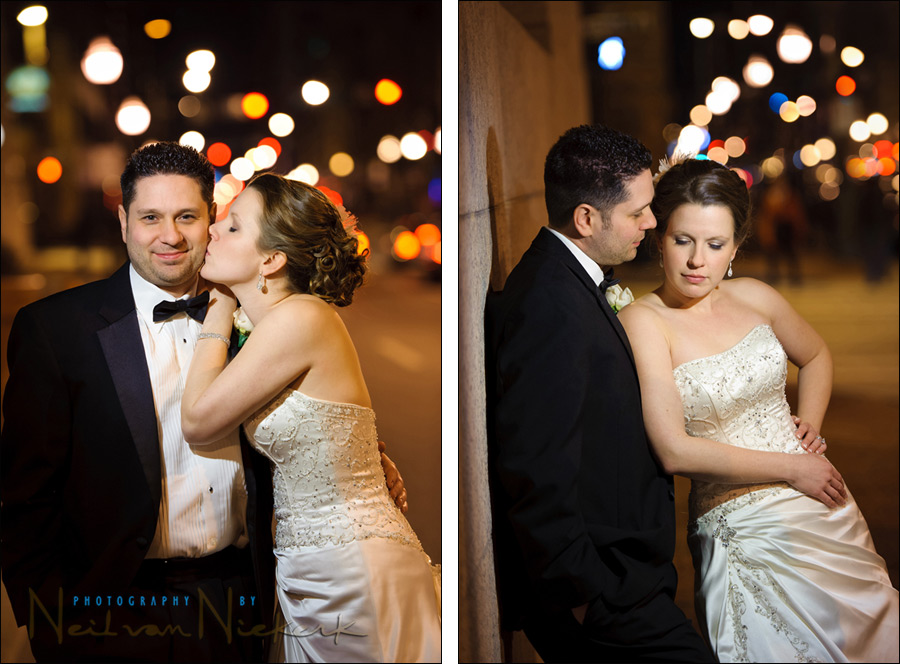 Using video lights for outdoor night-time portrait photography
These outdoor night-time portraits of the bide and groom were taken on the streets in Baltimore. We sneaked away briefly from the reception to shoot a few impromptu portraits. With the unpredictable nature of found light out on the streets at night, we had to use additional lighting – and my choice was an LED video light (affiliate). The beauty of these kind of lights is that the White Balance can be changed from Incandescent to Daylight. This helps immeasurably in matching your light to that of the existing ambient light. Of course, you can also control the power to match the video light's brightness better with the background.
camera settings: 1/100 @ f3.5 @ 1600 ISO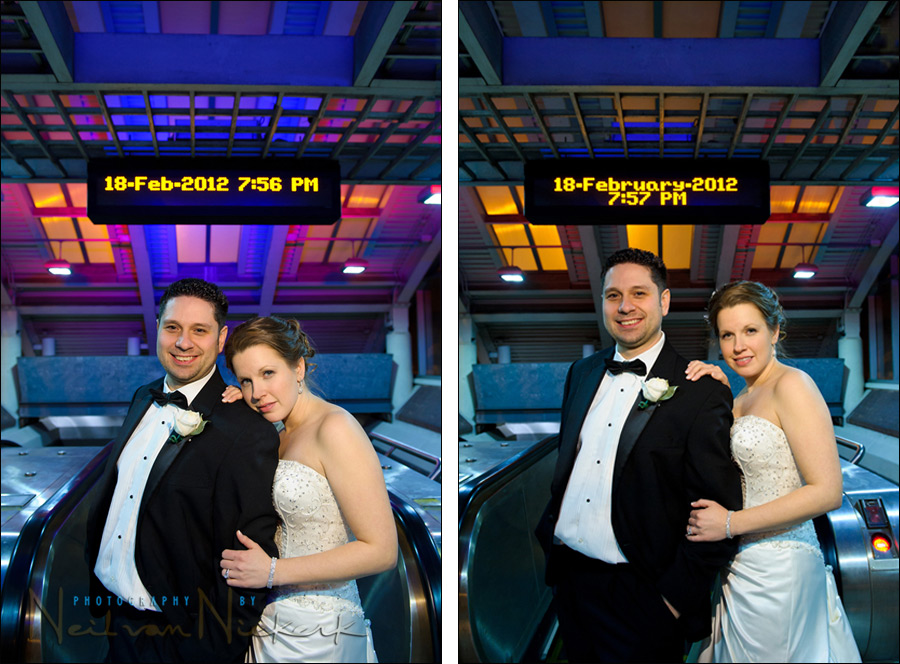 Similarly, these two images were taken in the entrance of a subway station during the romantic portrait session with the couple. With the colored lights here, it was less important to match the existing WB. Changing the WB on the LED light would've changed the color of the background (as I change the camera's WB to match that of the LED video light.) Again, I turned the brightness of the LED light down so that it better matched the available light in the background.
camera settings: 1/80 @ f2.8 @ 1000 ISO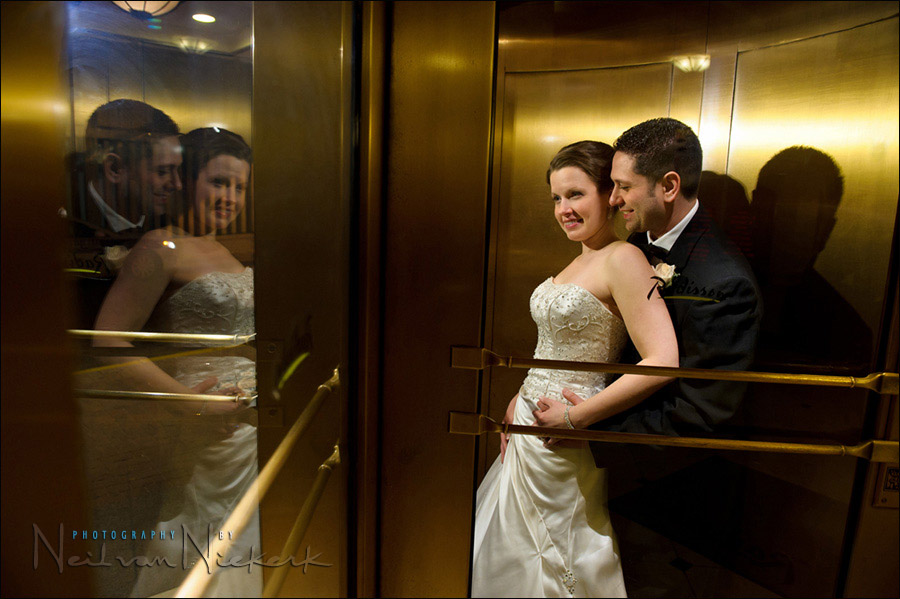 Summary
This kind of flexibility is what makes an LED video light an essential tool for any wedding photographer. The WYSIWYG nature of continuous lighting also helps in positioning the light better for pleasant light on your subjects. (WYSIWYG = what you see is what you get). Even though a flash is much more powerful than an LED video light, the LED video light might be easier to use because you can immediate see the effectiveness of your light. You can change the WB and power to better match your environment, making it a more seamless way of using additional lighting.
Related articles