video: Creative studio portrait session – two perspectives
Continuing with the loose theme of 'Two Perspectives', I invited my friend Dave Block into the studio during one of his visits to New York from Seattle. The concept behind the initial Two Perspectives video was that I get to meet upwith a fellow photographer, and that something might be revealed in the contrasting styles and ideas during some kind of photo shoot – hopefully informative and of wider interest. The 1st video was the intimate male portraiture shoot-out with my friend Cate Scaglione. The 2nd video was with Tracy Bosworth Page, and we had a look at on-location headshots. This time we were in the middle of winter, and we kept all toasty warm in the studio.
As I mentioned in the video, and in other articles here, the biggest challenge for me when working in the studio, is in figuring out ways to make that rectangular "box" interesting, using only lighting. And that's where you have to become creative with studio portrait sessions. My studio has a wide range of light shaping tools, all based around a Profoto system. However, the studio doesn't have much in terms of props. For the most part you really have to work it with light and lighting! In all the photos shown here, the background was a plain grey wall. The simplicity of that means all attention will be on your subject, and how you light and direct them.
For our starting setups, both Dave and I went for fairly straight-forward setups, with only a hint of the dramatic in the final look. For our second round, we both went for a dramatic look, but with completely divergent approaches. The specific lighting gear used for each of the four sequences of photos, are listed below.
Oh, and to keep everything fresh, I contacted a model I hadn't ever worked with before – Sarah Osman. She was delightful to work with. I kept a lot of footage to show how we worked with her and instructed her. With workshops, I have found that many newer photographers are completely unsure about themselves when they have to direct a model. Hopefully, this video will give a little bit of insight into that – just talk to your model. Somehow it comes down to that basic advice.
As always, comments and questions are very welcome.
---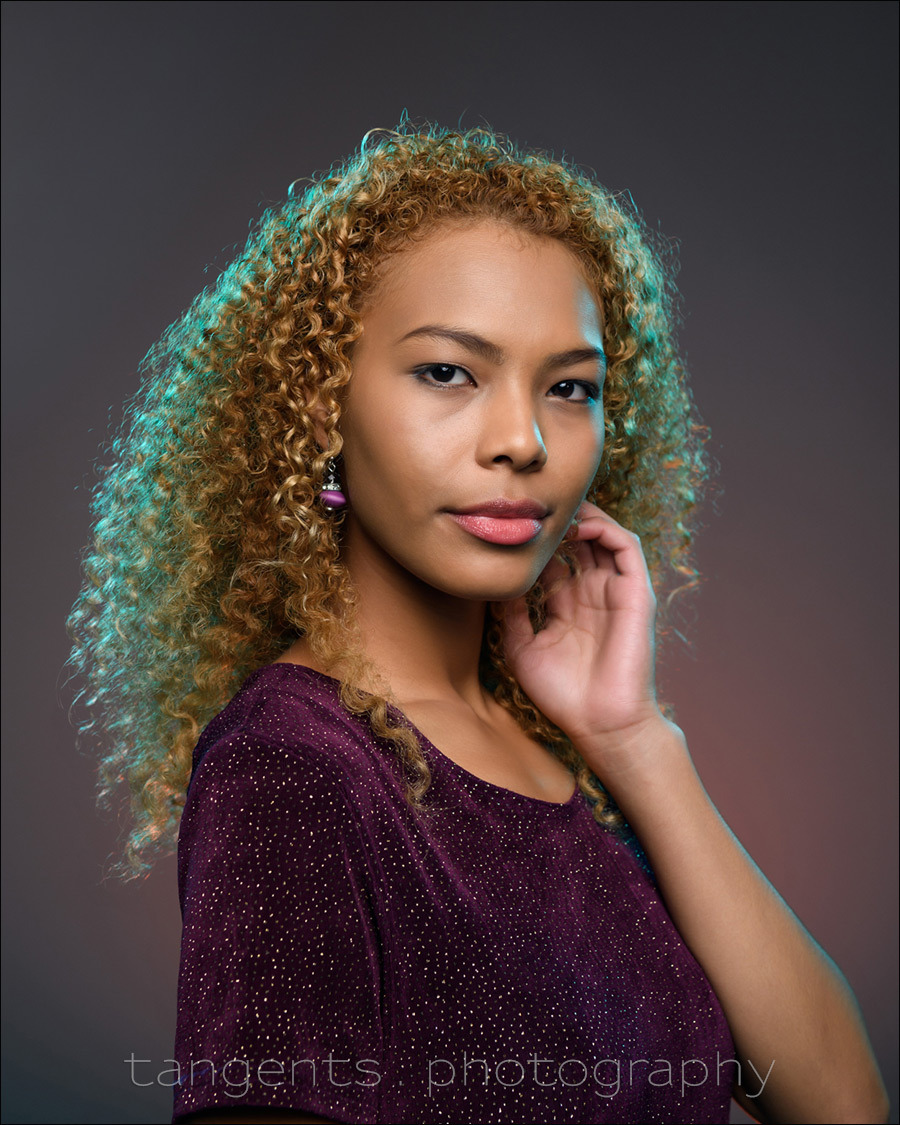 Camera settings & photo gear (or alternatives) used in this session
---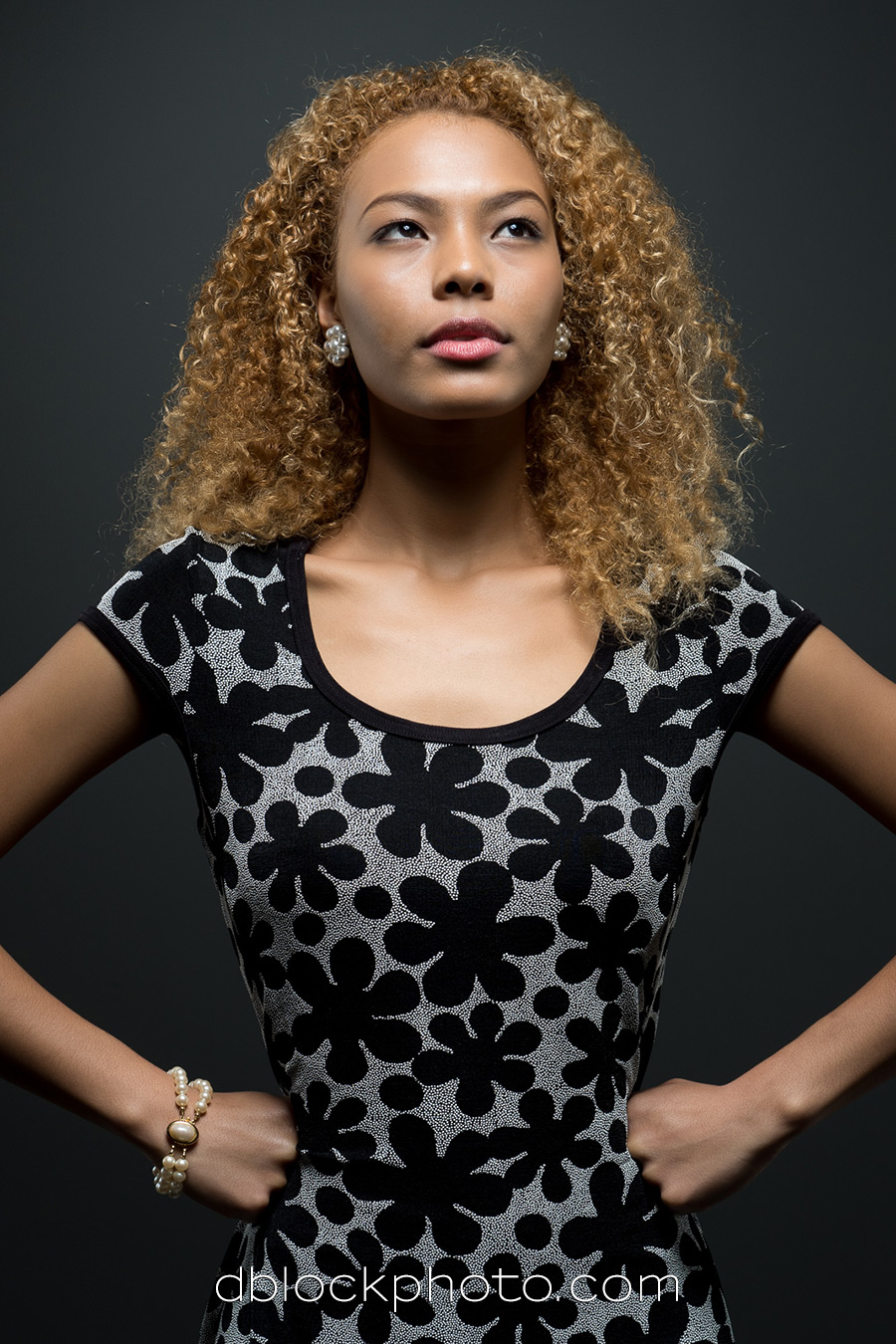 Camera settings & photo gear used in this session
---
Camera settings & photo gear used in this session
---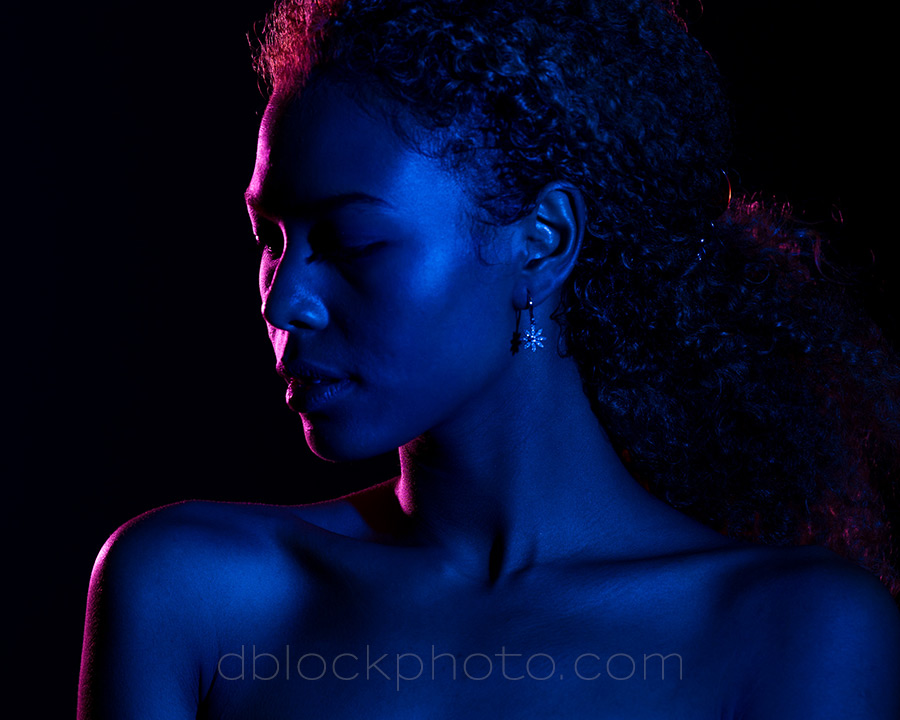 Camera settings & photo gear used in this session
---
Related articles