video: On-location headshots – two perspectives
I like the concept behind the initial Two Perspectives video so much that I wanted to continue with that idea – myself and another photographer discussing and mostly, photographing something. Hopefully in that there will be a video that is informative and of wider interest. The 1st video was the Intimate male portraiture shoot-out with my friend Cate Scaglione.
For the next Two Perspectives project, I contacted my friend Tracy Bosworth Page – an outstanding Georgia-based photographer who specializes in headshot photography. She is also  a brand ambassador for Zeiss. What stood out for me about her work whenever I saw her post new images on Facebook, was the clean, elegant look she brought to her portraits. Always striking. I wanted to find out more about how she approaches headshot photography, so I sneaked an inside look for all of us by inviting her to New York to do this video.
I intended the videos to be shorter than 10 minutes. But there was just so much good information as we photographed 3 subjects on location in New York. This ended up in an epic-length video of about 20 minutes!
We recorded this video in June 2017, but then my adventure in Italy in July delayed me and it took me this long to catch up on my workload … but here we are finally. On a personal note – I do look unfortunately chunky in the video – my subsequent change in lifestyle has fixed that!
About the photo sessions: since Tracy shoots with Zeiss optics, I used a Zeiss Batis 85mm f/1.8  (B&H / Amazon) with my Sony A7 II camera. Tracy ended up using just one lens for all the sessions on the video – her favorite lens, the magnificent Zeiss Otus 85mm f/1.4 (for Nikon)  (B&H / Amazon). At the time Tracy used a Nikon D810 camera, but I know she has since upgraded to a Nikon D850. Similarly, my Sony cameras have now been updated to a Sony A7 III and a Sony A9.
However, this video concentrates on how Tracy and I approach on-location headshots.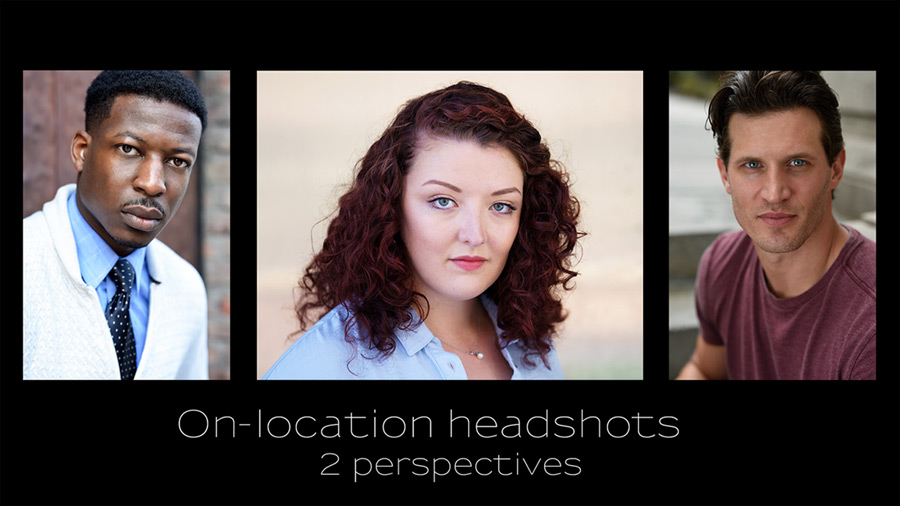 Photo gear (or equivalents) used during these photo sessions
Tracy:
Neil: 
Related articles