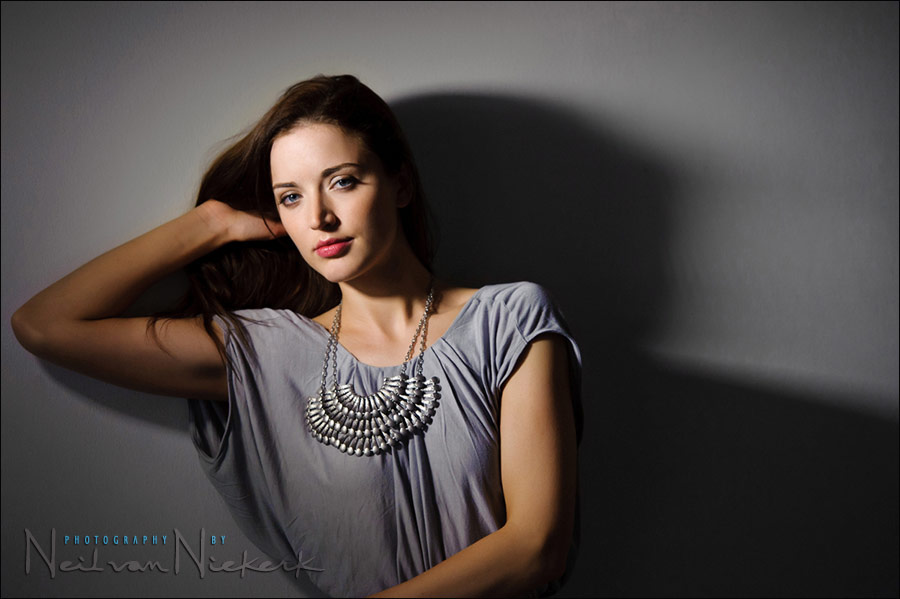 Video tutorial – Using LED video light for photography
Regular visitors to the this website will know that I favor video lights for dramatic portraits. The what-you-see-is-what-you-get nature of continuous light, makes it really easy to get interesting light on your subjects. But it does need some finessing in how you position it for portraits. Meeting up with Anelisa, one of my favorite models, we created this tutorial video clip to show exactly how I use the video light for portraits. It also explains my starting point in choosing the direction of light, and also shows how I often direct people during a shoot.
As a side-note: during the first part of the shoot, my assistant held up the video light. For the latter part of the shoot, I used a light-stand, as can be seen in the clip.
[ For more videos, follow me on Vimeo / YouTube ]
About the video light itself
There is a huge variety of LED video lights available on the market. The unit that I currently use is this one, which I recommend: LED video light (affiliate). It is compact, yet powerful. It doesn't run hot and works off a rechargeable battery. The color balance can be continuously changed from Incandescent WB to Daylight WB. I like this unit because I feel it gives me a more neutral color that is easily edited for great skin tones. As mentioned, you can easily change the WB for Incandescent / Tungsten, or warmer than Daylight, which helps in the ever-changing scenarios we find ourselves when we have a photo shoot.
More about the things we need to look at when buying a video light for Photography & Video.
Related articles

Technical details about the video clip / equipment used
Sound recorded via Sennheiser G2 wireless microphone system
Video clip edited in iMovie '11
Music for the video clip provided by Triple Scoop Music
Equipment used for the HD video:
Canon 5D mk II